THE NEXT CHAMPIONS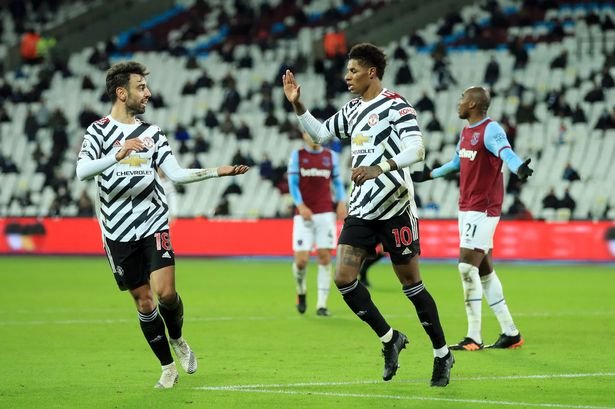 source
Friends Yesterday's Man Utd match with West Hamp Utd was awesome. But for some reasons I never liked the fact that there were not able to score more goals it will have been a goalless game if not for the last minutes goal by Mac Tomminy the two teams played well Manchester United got a lot of chances to score but maybe it wasn't their time to shine or they did not put more effort.
All the same the game was great I was thankful it never ended 0-0, at least they still attain their position in the league table and if they keep up like this they may likely become the next premier league winners. If they for once slow down other teams are there to take over I hope and pray that never happened.
I don't know who is now giving Ole Solkjear advice on the formation to use in recent matches. His pattern of ball has changed and I began to see positive results. If he continues like this it will be good for the team. He should also let the boys go through series of training. Pogba is down on injury, and it should not be the time for that he should be taken care of as soon as possible. Please drop your comments and contribution in the comments section below.
---
---