World cup 2022 is over; who is the real G.O.A.T Messi or Mbabpe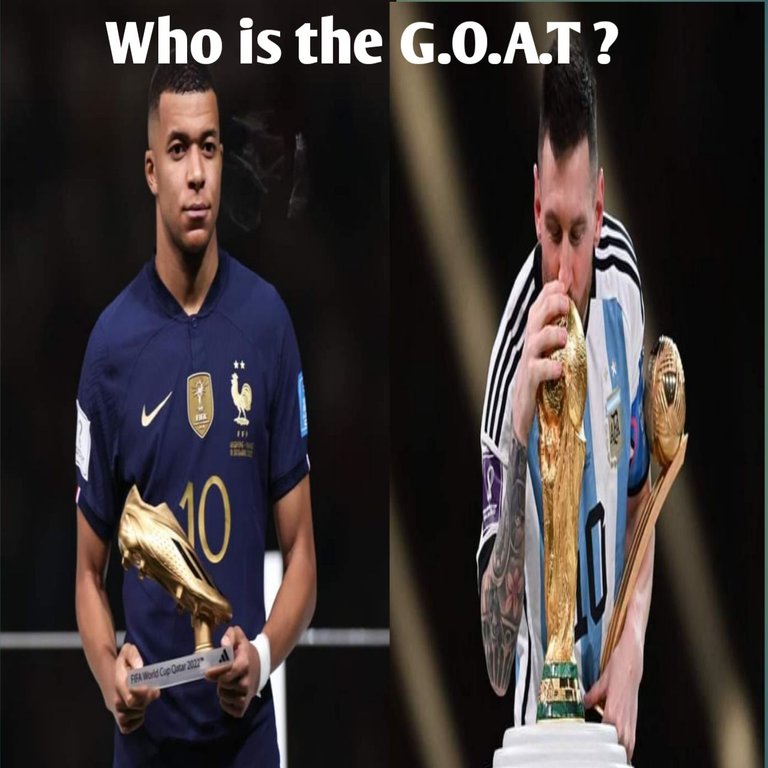 Image created by me using pixel lab
World cup 2022 is a great show that made me grow lot of interest in football. World Cup 2022 took place in Qatar from 20 November to 18 December 2022 and Argentina was the winner of the world cup for this year a big congratulation to Leo.Messi for leading the team to get the cup.
Lot of rumours had been going on after the world cup final match was won by Argentina. Some people claim that K.Mbabpe was the G.O.A.T (greatest of all time) of this season world cup match while others said Leo.Messi was the G.O.A.T of the Qatar 2022 world cup.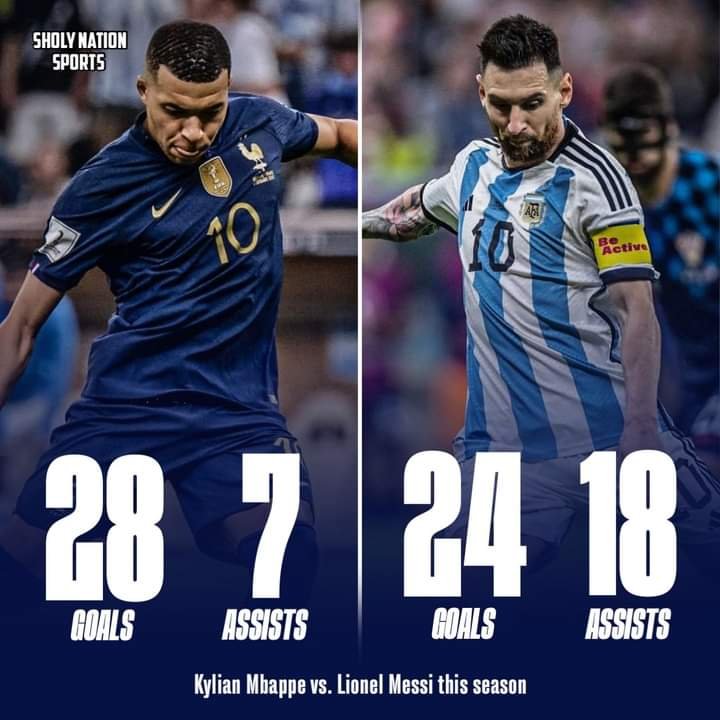 No doubt, Messi and Mbabpe are indeed great players who are blessed with skills and more.
As for me i will call Mbabpe the G.O.A.T of this season he was able to lead France to penalty round scoring a hat trick in the final against Argentina. Scoring two penalties and a goal gave France an eqalizer with Argentina in the second half.
Kylian Mbappe's Golden Boot victory ended the World Cup competition in Qatar in 2022's best goalscorer category. Mbabpe was rated best goal scorer in Qatar 2022 world cup he is indeed the G.O.A.T of his season according to my own opinion. Through he didn't made it to get the cup but we still won the golden boot and he was categorized as the best goal scorer.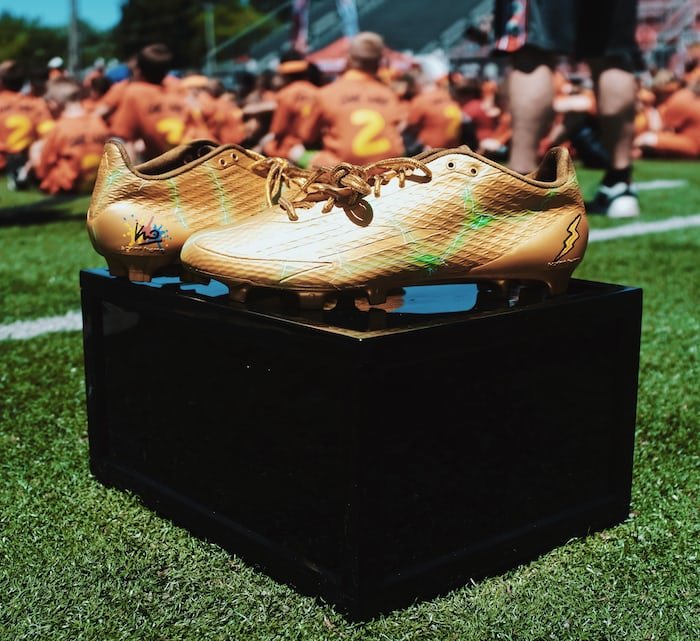 Image from unsplash by blakeguidry
According to my own opinion i think Mbabpe is the Greatest of all time for this season, don't get me wrong am not against Messi he still my favorite but according to Goals Mbabpe won it all!
What your own opinion is Messi the G.O.A.T Or Mbabpe ? Kindly start your reason for that.
°°°°°°°°°°°°°°°°°°°°°°°°°°°°°°°°°°°°°°°°°°°°°°°°°°°
If this blog post has entertained or helped you, please follow/upvote/reblog
---
---