Diy, Got some new starter feed for my fishes, while channeling the pond water into the farm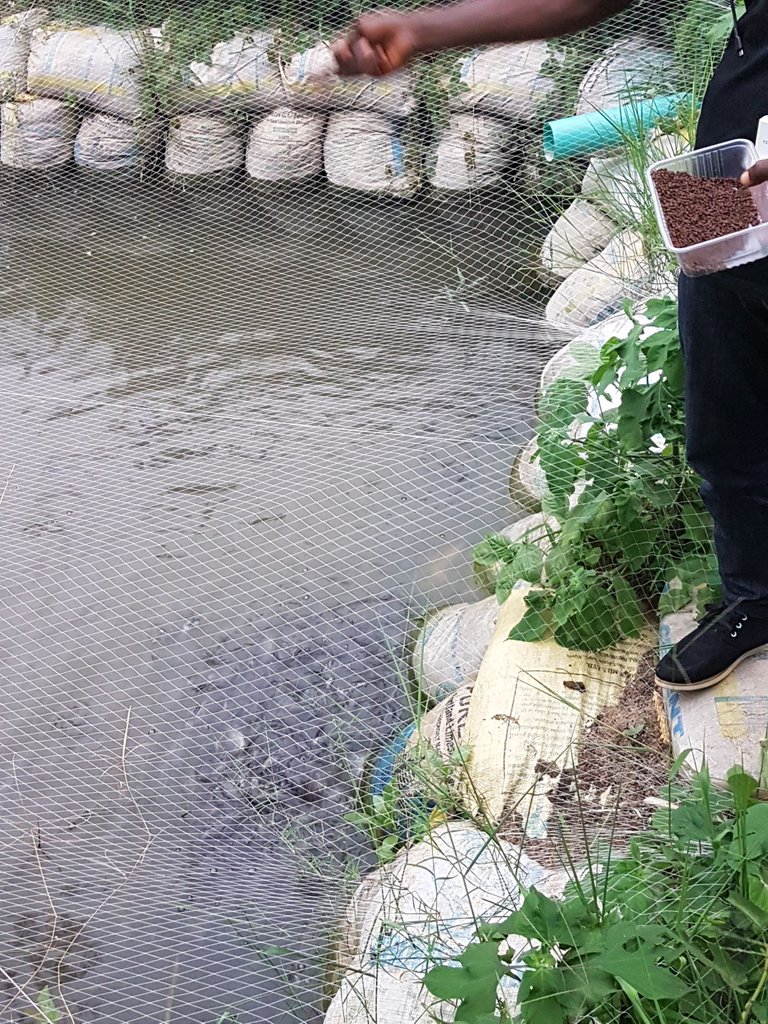 zoom in and view the pond,do you see those fishes? You can only see them come this together when they see something to Eat
---
Really fishes are eating, it felt like they are never full, of course they don't get tired of eating and there is no problem with that anyways.
In fact, i would love them to eat as much as they can so as to get big and fully matured on time.
So, as my daily routines i got some new feed '1.8 M.E FISH STARTER' after exhausting the few bags i bought some few weeks ago for my catfish. this feed is actualy the best feed for fish compared to the local ones and although too much or overfeeding might be dangerous for some fishes.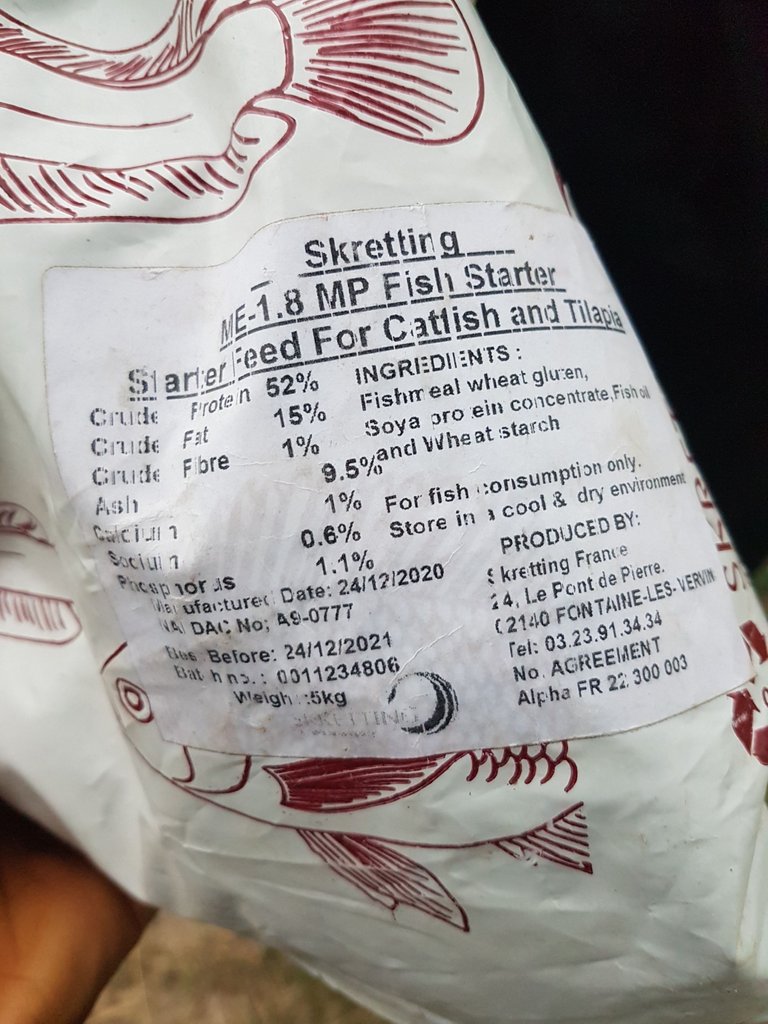 This week makes it a month since i got the fishes as small as the fingerlings sizes then but now there has been some massive improvements, although I've not checked their weights recently but have gained incredible weights.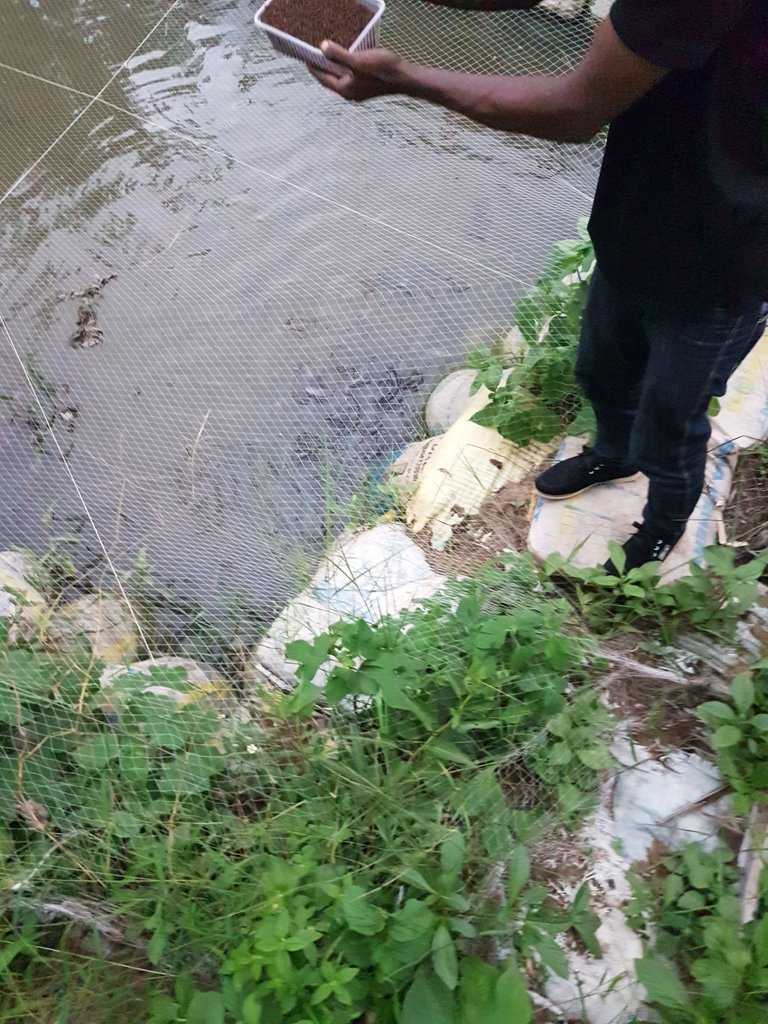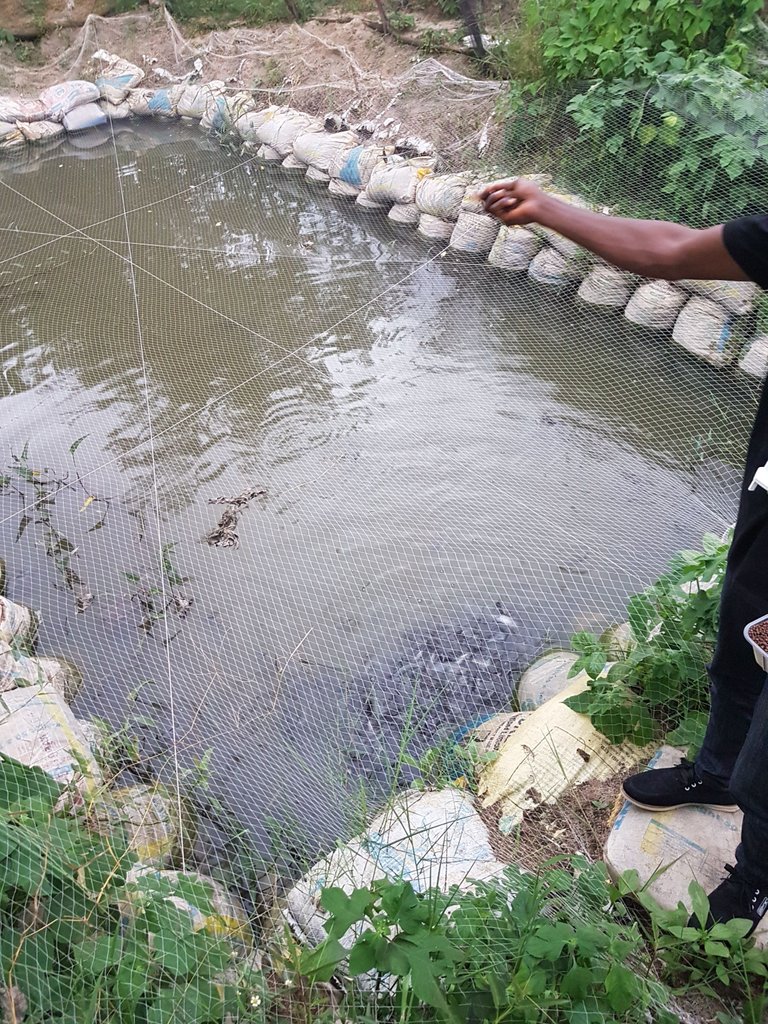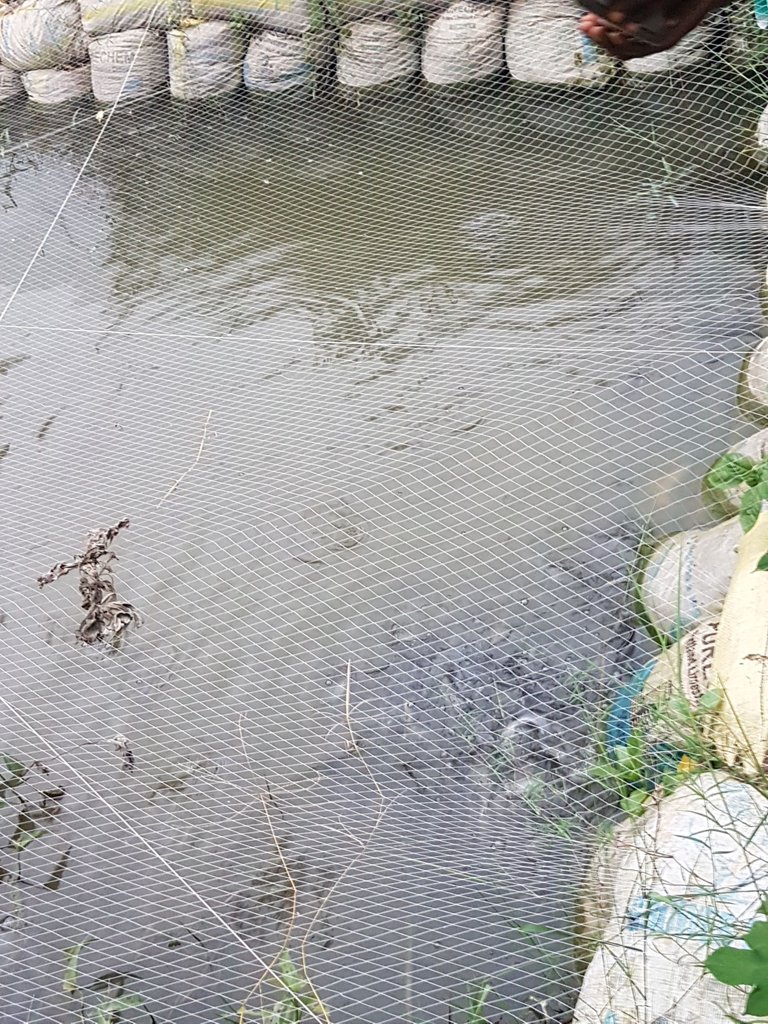 And there are pictures taken while feeding them early this morning.
---
I noticed the water level has been going down because there hasnt been rain lately, really hoping it rains heavily pretty soon as some of my crops also depends on water from here because I've laid an underground pipe that carrys water into my maize plantations and also other crops planted close to the pond.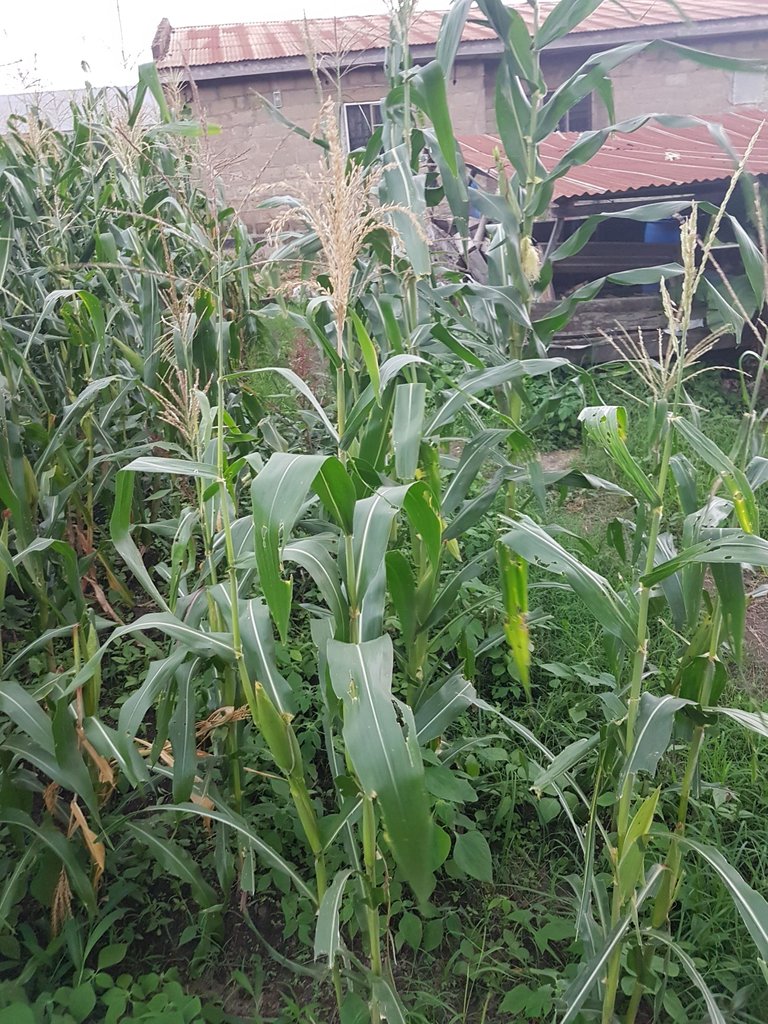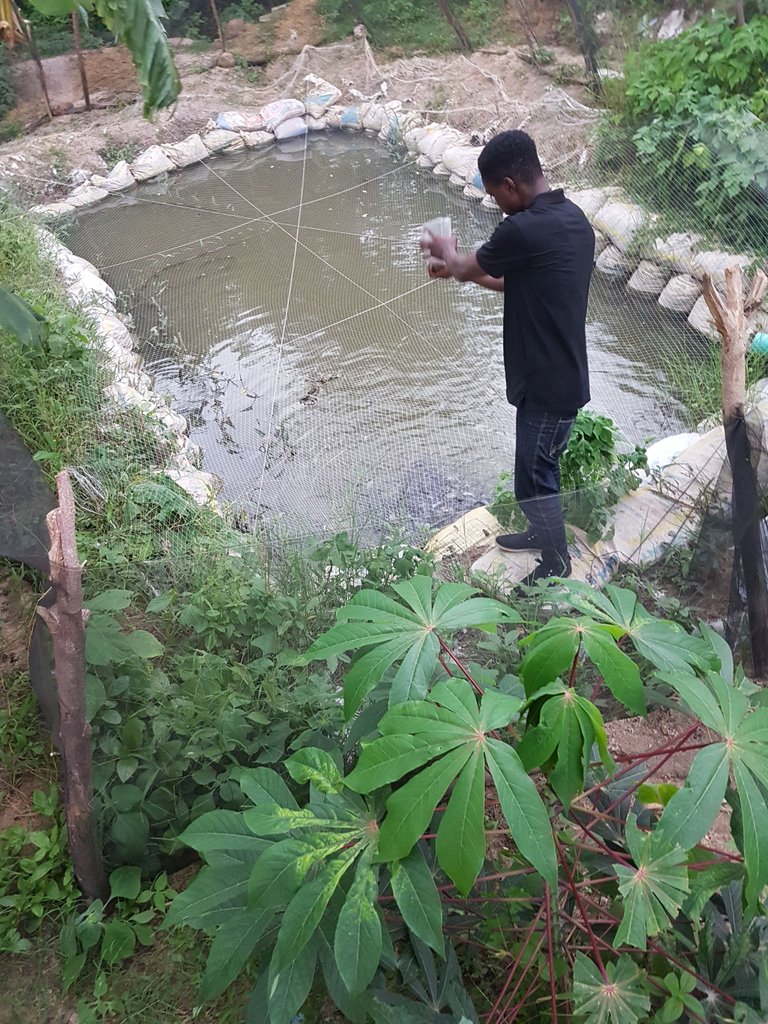 ---
Note that, the pictures used in this post are my properties and are taken with my 'Samsung S7 edge' phone
---
---