Initiative (WEEK 138) / The Solution...Unemployment

Toco undertake... Sale of Venezuelan chicha... very good hehe.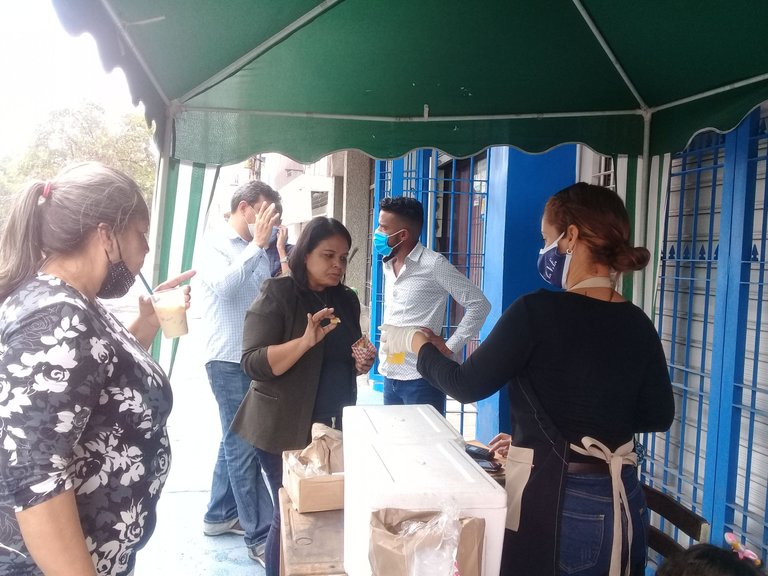 Hello everyone, I hope you are well. There is a saying here in my country Venezuela...To err is human, to rectify is wise. That is, as human beings we fail, but when we are able to recognize the error, then we are wise.
---
All topics are interesting, but this time I would like to talk about the Solution to the problem of Unemployment in my country Venezuela, this without falling into politics although I am immersed in it. It is no secret that my beautiful country is currently going through the highest inflation in the world market.
In all countries there is this problem, state policies come and go and there is little solution and the light at the end of the tunnel is far away. I believe that in order for a country and its inhabitants to live well, it is necessary to establish policies that work and that do not remain only on paper.
My country Venezuela is a country with great renewable and non-renewable natural resources, apart from minerals and an unparalleled agriculture, that is why the solution would be to establish financing policies that help to strengthen small and large entrepreneurs who have risen product of economic crisis.
Since the beginning of the covid19 pandemic, many families lost their jobs and had to reinvent themselves in order to survive and maintain their homes. This social network turned out to be for many and for me personally a sustainable economic income. Faced with this panorama, everyone realized that in weakness was strength, and fighting to keep a home was one of them.
Today, given the unemployment and closure of some companies in my country, it is necessary to support and credit financing and payment facilities to these small entrepreneurs who with their ideas and desire to move forward help the strengthening and growth of a country and its family. And obviously to those who ask me I talk about Hive as an alternative also for unemployment. Thanks @galenkp.
---
Greetings and blessings
Fotografía de mi propiedad. Tomada con el teléfono A12 sansumg galaxy
---
---