LOOKING BACK/LOOKING FORWARD #ccc 2.14 by @wakeupkitty
Good afternoon my steemit #ccc family. How's your day?
I don't know where do I begin my story again. A lot of memories either good or bad times. I preferred my bad moment because of those happening, it made me more stronger than ever.
I have only one child who is now a father of two children. I remember the day when my child was exactly five years old, I got surgery from my ectopic pregnancy. I never knew I was pregnant on that time. I'm so sorry for my tiny angel, I didn't able to save her and giving her a chance to see the world. My business before was the reason why I was too much busy. Thus, I never give time to myself.
Looking back with my late husband, who left me 15 years ago. He loved our son and this was their best moment together.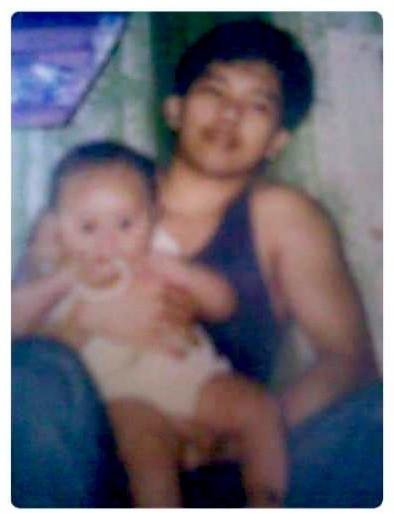 Getting married at earlier age, got my baby at 20.Life was not easy at all but we survived. I left them when my son was 7 years old and met him again after 7 years.
My husband died on that same year while I was away from home. Looking back the good and bad times brought me to cry a river but absolutely made me a better person. God's plan is better than ours and I am just a human being who follow where He brought me.
One day, I invited my son coming here in Saudi Arabia. He stayed with me in my employer's house for 11 months and came home since he missed his family. He left his children when the youngest one was one month old while the eldest was 14 months.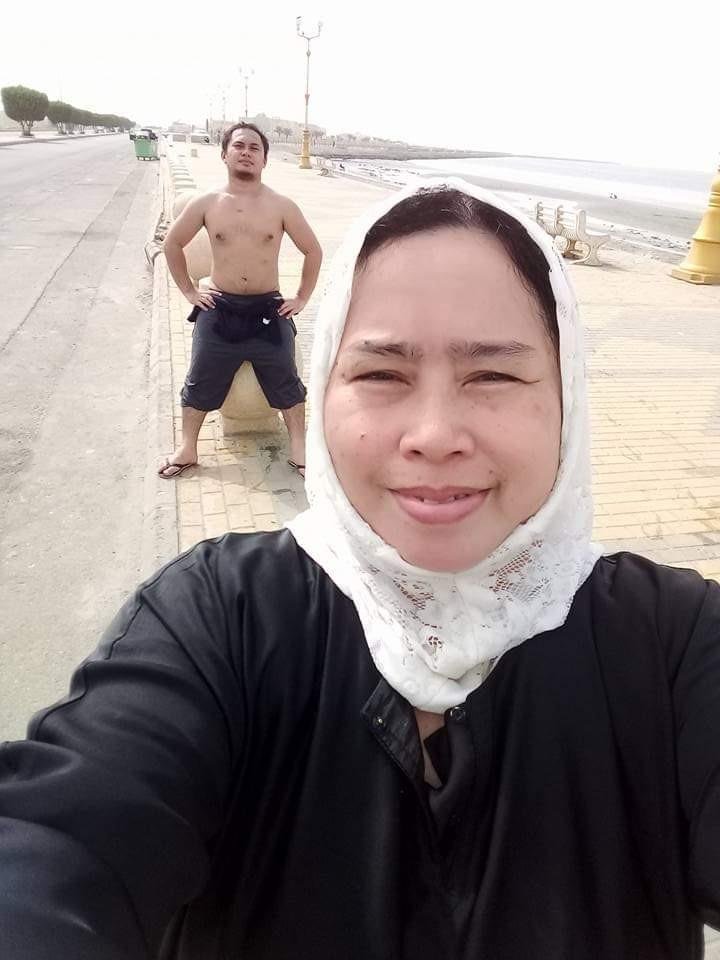 Greatest consolation
While looking forward the gift of love and life. My only son got two lovely daughters. I am so much hopeful for the best of my son. They are my everything and reason for me to go on. I dedicated my life for them. Many people told me, I supposed to go home for good and stay with my granddaughter. I'm entrusting God to guide me.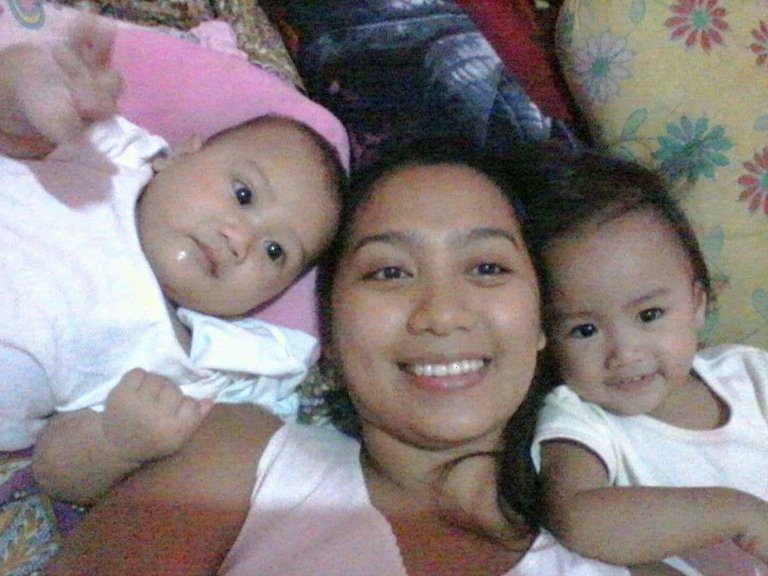 I will be coming home as ng I finish my last contract. I will be missing my second family. My employer considered me as their family member.But my real family, my pareth, my siblings are waiting for me.


We were just together in a photo collage.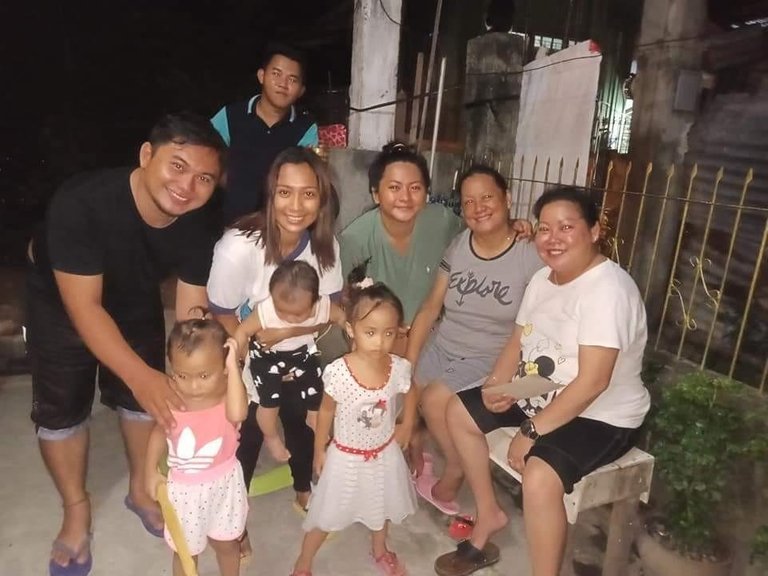 Someday I will be with them anytime of the celebration.
Before I end up my story, I hope Steem will be in a good shape so I will continue what I am doing right now.
Thank you @wakeupkitty. Its my pleasure being with #ccc family.
Note: This is an Invitation to join #ccc for Guaranteed 👍= 👍 Daily Income 💵 = 💵 and Payout 💸 = 💸 for Newbies (2.0) 🐟 🐟 🐜 = 🐜 🐛 = 🐛 in #ccc 👣 = 👣 and Follow 👣 = 👣 the Honor Code 🏅= 🏅 - the Creed (Conditions and Limits Inside) AND the latest update <<< please click to read.`
PLEASE visit, support and join the other contest of our fellow Steemians;
@mermaidvampire:
PROOF OF STEEM: A 5-in-1 Daily Game for Everyone in Steemit;
#GUESSTHECOLOR GAME Daily Splitter Contest; &
WEEKLY DELEGATION RAFFLE For Planktons
BUY PLANKTON IN SE OWNED BY @mermaidvampire and @cadawg
For more detail try to check @plankton.token and enjoy your airdrops, faucets and weekly contest in discord:
---
@zephalexia:
UP-GAGE CHALLENGE | Join and Get Rewarded w/ upvote+steem
---
@atongis for his delegation contest.
.....
@izaid for his initiative gueesing the correct amount
Try to check the photography contest of our fellow steemians
@axeman
@lightcaptured
@marc-allaria
@worldcapture
@tobetada for his love the Clouds contest
@melinda010100 for Shadow Contest
@dcontest by seven77 @ dtube member
@tggr for snapfeed and number challenge
Vote for witness
@steemgigs
@good-karma
@quochuy
@cOff33a
@arcange
@yehey
KEEP STEEMING
*_It's me,
Nanay Deevi.
---
---