Beam Me A Thousand Years || [WE-125]

I have heard there are many universes that exist other than our own, and all of them make up a conglomerate called the multiverse. And in each of these universes, certain phenomena may vary slightly or drastically.
There are theories that the fourth dimension exists, but we cannot perceive it because we exist in a dimension that is inferior, the third dimension. This is to say that whatever creature that exists in the second dimension may very well not be able to perceive us in the third dimension, and we may as well view them quite differently from how they do so themselves.
---

ᴏʀɪɢɪɴᴀʟ
---
Another matter of concern, and probably the most intriguing, is the concept of time. Space and time are so inextricably linked that they invariably influence one another. This concept varies with universes: time may be much faster or slower in other universes.
Although these speculations by physicists may very well not be true or exact, we can both agree that their "concerns" have led us to the groundbreaking technologies we see now, and many more are still to come.
This is to say that the concept of time manipulation, another matter of concern, will forever be an interesting topic.
There are various forms of time-manipulation. There's the concept of slowing down or speeding up time, as well as freezing time, and there's time-travel. But here and now, we'd be traveling in time.
---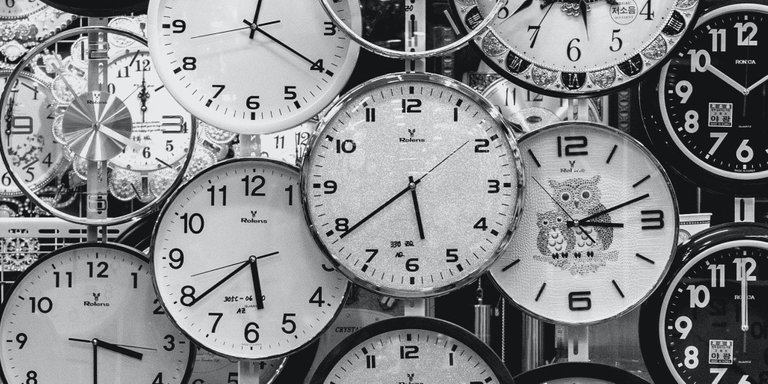 ---
Time-travel, however, is a really delicate topic. This is because any alteration in the future or present may very well cause a tear in the fabric of time, which could cause a catastrophic event so dire that it would bring chaos and be the end of mankind and all that is left of this world.
Pardon me. I didn't mean to frighten you. If you did flich. I do hope you get the point. What I mean to say is that time-travel is not a child's play. :)
Nonetheless, I find it fascinating. And if I ever have the opportunity to travel through time, I would seize it with both hands. But the question now is, would I choose to travel back in time, or would I travel forward in time, given just one choice?
We have G-dog's set of questions for the weekend, and this time, I'll be traveling in time, 1000 years forward or backwards.
...Rewind
So, if we do the math correctly, taking away 1000 years from 2022 would be 1022 precisely. Unfortunately, we will not be seeing any dinosaurs; that's a point lost for backwards time-travel. But we do get to see what we evolved from to this present age. Many things were not yet invented, and so life would have been quite different then.
Firstly, there were no toothbrushes. I just wonder how the heck it is that boys ask their girls out with a mouth full of rosey fragrances. That is, even if they still had all their teeth. But I guess they would have figured out their way around it. I am not interested in experimenting with that.
There were kings and queens and those kinds of monarchies. My peeps be here saying all they can and want on social media about President Muhammadu Buhari of Nigeria. This was so not acceptable then, lest you want your head off. I am not one to vilify the government, but think about it... freedom of speech was non-existent then.
These fancy cars, wifi, toothbrushes, Netflix, and Hive? No Hive!! What?? At this point, there's no need to proceed on this matter. I ain't traveling back in time. I love tech: tech, tech, and everything in-between.
Moreso, there are definitely going to be some changes if I go back in time. I would need to interact with people. And then those people would have reacted to more people and then influenced other people. And then who knows, my great, great, great, great, great, great, great, great, great, great, great, great, great, great, great, great, great, great, great, great, great, great, great, great, great, great, great...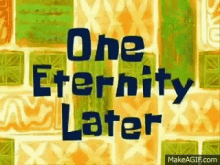 Tenor
... great grandmother might like not him as much as she should. Then what happens? I just may never have been born. That means I never went back in time in the first place. That, my friend, is the grandfather paradox.
So yeah...
---
...forward in time it is
A thousand years into the future is quite a long time to travel through. A lot, if not everything, would have changed. We may even be using floating hovering cars. You know, those cars without tires.
A thousand things would have happened in a thousand years. The world could either be a dystopia or a utopia. A dystopian world would mean that humanity and all that we have now have degraded; most economies are unstable and the humans left would be trying to survive. On the other hand, Utopia would mean that the majority of things, economies, and situations would have improved.
One could never know what the world would be in a thousand years from now other than, of course, being there for oneself; that'll be traveling in time.
For sure, if the world becomes dystopian, I may want to try and save it. But with my experience with time travel (in films), that is very difficult to do and often requires more than one man.
There are many possibilities for a dystopian world in a thousand years, considering how we are damaging the world physically and economically. It is even worse now that tiktok is taking over the world. Or it has taken over the world already...
---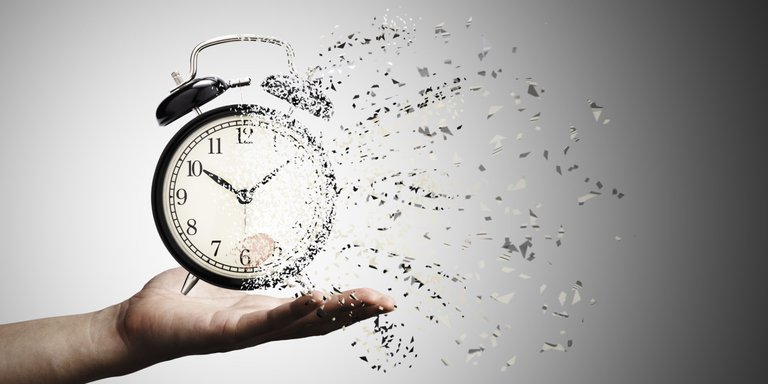 ---
I have seen many films where there have been many depictions of a dystopian world. And an example is the TV series, See. Humanity had lost the ability to see, and generations after generations had to live and survive that way.
Although this film is set 500 years in the future, it points to how things can change in a matter of years. How much more in a thousand years?
However, in the case of a utopian world, we'd have many good things. Many inventions that have yet to be conceptualized will exist. Just imagine being able to transmit data scents over the phone. One would be able to perceive smells from miles away just by making some phone calls. That'll be so cool!
Regardless of the circumstances, I'd like to see what the future holds. I'd like to see my family generations from my own like. Also, I think I may be tempted to know about my history, or is it my future? Well, in the present, it'll be the future, and it'll be history in the future. You get the point. Moving on...
What if...?
As we have extensively established, things would be different. So I might have some difficulties relating to people in that time, 3022, as I would be a caveman to them, you know. So they may be like, "Why is he all covered up?"
Thinking about it, I may as well want to know about things from the present. You know, how things all play out. And maybe look at the data on the price of HIVE over the years. Who knows how much good that can do for mankind? That would be me.
I know I will be tempted to know a lot about what is going to happen in the years after 2022. But I think I know better than to not know.
We humans tend to not want to accept the truth of our realities and often attempt to change them. This is why most people, including me, would like to know things like when they die. It really would be a bad idea to know when you die, how you die, where you die, and the knucklehead that may have caused it. You may be the knucklehead yourself.
But wait, what if it turns out that you actually die in your sleep in your bed? Will you then choose not to sleep in that bed any longer? I know I wouldn't sleep in that bed any longer.
Another matter of interest may be knowing the woman I would eventually choose to spend the rest of my life with. This really may be a bad idea, because I may just begin to look at her differently too early. Heck, I may not have even met her. So, just imagine...
...the perfect little imperfections.
I can keep going on and on, but I think we get the whole idea.
The thing is, most people will never be really satisfied with their futures, and therefore may want to alter them. However, when a change in history occurs, a new line from the original timeline is formed, and then we have another set of uncertainties all over again, no matter how hard we try.
To me, humanity is perfect in its imperfections, and whatever the future holds should be embraced regardless of whether it is desirable or not.
---
Photo of clocks by Andrey Grushnikov
Dissolving clock photo by DilokaStudio
---
This post is in response to the #WEEKEND-ENGAGEMENT topic, "Forwards or backwards weekend". If you would like to know more about it and the community, click here.
---

ℍ𝕖𝕪, 𝕚𝕗 𝕪𝕠𝕦 𝕖𝕟𝕛𝕠𝕪𝕖𝕕 𝕥𝕙𝕚𝕤 𝕡𝕠𝕤𝕥, 𝕜𝕚𝕟𝕕𝕝𝕪 𝕝𝕖𝕒𝕧𝕖 𝕒 𝕔𝕠𝕞𝕞𝕖𝕟𝕥, 𝕣𝕖𝕓𝕝𝕠𝕘, 𝕠𝕣 𝕦𝕡𝕧𝕠𝕥𝕖. 𝕀𝕥'𝕝𝕝 𝕤𝕦𝕣𝕖 𝕓𝕖 𝕒𝕡𝕡𝕣𝕖𝕔𝕚𝕒𝕥𝕖𝕕.

𝒮𝑒𝑒 𝓎𝑜𝓊 𝒾𝓃 𝓉𝒽𝑒 𝓃𝑒𝓍𝓉 . . .
---
---