"Hands up if you love bananas." || New Scriber's in town.

All my Dreemer friends have been making me feel like I have been committing some crime by not joining the challenges Dreemport has been dishing out. It all started with the Dreemport challenges a while back, followed by the Ecency + Dreemport crusade. Now I am seeing ice-cream and chocolate bars everywhere, and I am like, "Oh no, they are at it again." They are having fun again!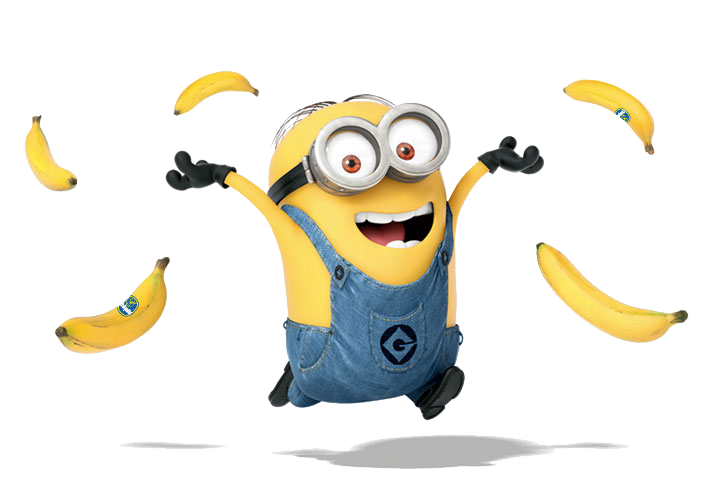 ---
I am probably the last person to make this intro post, but my friends, @merit.ahama & @hopestylist, just did not give up on me. @iskawrites joined in, and I got excited to join in too. @dreemsteem gave me encouraging words. The whole Ecency crusade sparked a flame that has been burning hot for a while now. I started to use Ecency (I am so sorry, PeakD 😂) and I just could not get enough of it. I have been feeling more encouraged to engage more on Hive and it has been so amazing.
Now, I am joining the Dreemers in the challenges to ensure I do not miss out on all the goodies (fun) in the future. Oh, might I add that I have been using Dreemport, and I have been amazed at what I have been missing. Anyway, without further ado, let's do this!

ℬ𝒶𝓃𝒶𝓃𝒶𝓈, 𝓇𝑒𝒶𝓁𝓁𝓎?
I grew up in a place where the word "dessert" does not exist. Just kidding... What I mean to say is that we never really "appetizer-main course-dessert". When you are hungry, chunk down what you can and move on with life. So I will be talking about bananas instead. Yes, banana, the fruit, not the flavor.
I am a lover of fruits, but bananas have a very special and soft place in my heart. It is a valiant soldier that I can call upon whenever I go into battle with hunger. It has a very strong, yet sweet personality that is so alluring. Have you seen a banana smile before? You cannot deny it, as it is always smiling.
---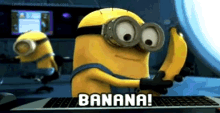 Source
---
The taste of banana to me is like a rainbow to my eyes. Some of my friends know better than to not include a bunch of bananas with their care package. You will win my heart. I normally settle for a big bunch of bananas and chunk them all at once. That alone was much better than most foods, except meat (I do not joke with meat).
Sometime last year, I ate a bunch of bananas every night before bed, and it was a wonderful experience. Try eating bananas before bed every night and come tell me you do not sleep better. Let me end my banana love story here and move on to the other important topics of the post.

ʜᴏᴡ ʟᴏɴɢ ʜᴀᴠᴇ ɪ ʙᴇᴇɴ ᴀʀᴏᴜɴᴅ?
I have been on Hive for roughly six months. I know I am very much a little man in this space, but I assure you I am all in for it. I have come to love Hive so much that I can not believe that such an environment exists. It feels surreal to be here. It is an environment where growth is inevitable if you stick with it. I have gotten so much better at so many things; learned many new concepts and about new topics; and I have even gotten better with my finances, thanks to those Leofinance posts.
I have never ever written a story before (just one small one, actually), let alone fiction. I really do not know how to go about writing stories in the future, but I am willing to try. I know you will support and encourage me to get better at it whenever I do come up with something.
ғᴀᴍɪʟɪᴀʀ ᴡɪᴛʜ sᴄʜᴏʟᴀʀ & sᴄʀɪʙᴇ?
I had never heard of this community, as well as so many others on Hive, but I am glad to have found it. I am eager to read the many entries to come in this community.
ʜᴏᴡ ᴅᴏ ᴇxᴘᴇᴄᴛ ᴛʜᴇ ᴄʜᴀʟʟᴇɴɢᴇ ᴛᴏ ʙᴇ?
I am so expecting this challenge to be really challenging indeed. It is not a type of writing I am accustomed to. But what is life without exploration? I am eager to join in, and I know I will have nothing but fun.
ᴡʜɪᴄʜ ᴏғ ᴛʜᴇ ᴄʜᴀʟʟᴇɴɢᴇs ᴀʀᴇ ʏᴏᴜ ɢᴏɪɴɢ ғᴏʀ?
Honestly, I have zero idea of what I am going to go for. I am only going to try to be like the river. I'ma just flow with the current in the community. I know that I will blend very well.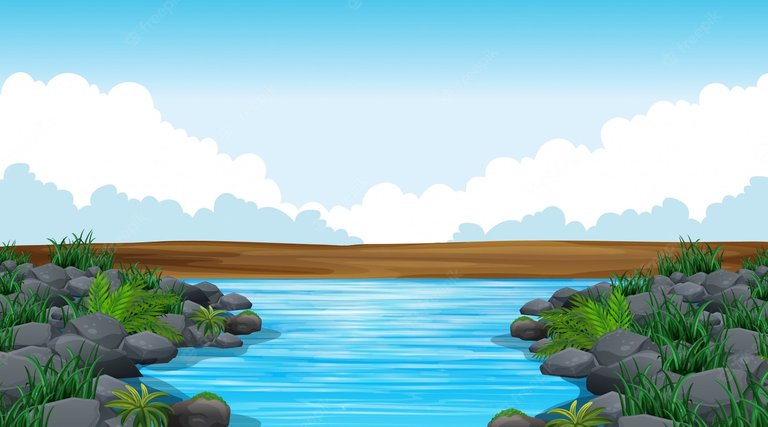 ---
Well, that's a wrap on my intro post for this community. I sure am glad I have it done now, so I can jump right into the fun. I really hope you did not judge me on my banana escapade.

ℍ𝕖𝕪, 𝕚𝕗 𝕪𝕠𝕦 𝕖𝕟𝕛𝕠𝕪𝕖𝕕 𝕥𝕙𝕚𝕤 𝕡𝕠𝕤𝕥, 𝕜𝕚𝕟𝕕𝕝𝕪 𝕝𝕖𝕒𝕧𝕖 𝕒 𝕔𝕠𝕞𝕞𝕖𝕟𝕥, 𝕣𝕖𝕓𝕝𝕠𝕘, 𝕠𝕣 𝕦𝕡𝕧𝕠𝕥𝕖. 𝕀𝕥'𝕝𝕝 𝕤𝕦𝕣𝕖 𝕓𝕖 𝕒𝕡𝕡𝕣𝕖𝕔𝕚𝕒𝕥𝕖𝕕.

T͜͡H͜͡A͜͡N͜͡K͜͡ ͜͡Y͜͡O͜͡U͜͡ ͜͡F͜͡O͜͡R͜͡ ͜͡S͜͡T͜͡O͜͡P͜͡P͜͡I͜͡N͜͡G͜͡ ͜͜͜͜͡͡͡͡B͜͡Y͜͡
---
---