"I'ma press on for this reason." || My Motivation To Succeed
---
Oh, the pressure to succeed... sigh. Everyone finds the subject of success to be rather sensitive. And the reason for this is that it has to do with identity. It is connected to identity in that it has a way of influencing how we see ourselves, which has a significant impact on how we feel overall.
For instance, if you frequently use the internet, you undoubtedly already know about Elon Musk. You might not be able to tell if the person is a male or a female (I highly doubt it), but you can be sure that if you have a notion associated with that name, it will be something along the lines of, "The richest man on earth right now." And it makes sense that this would be the case, given that everyone is aware of the obvious fact that this ambitious man is successful.
Yet, the concept of success is quite subjective. The definition is not the same for every individual as we tend to perceive things a little differently from each other. Being wealthy may be viewed as a sign of success by some, while for others, acquiring power, influence, or even freedom may be the goal. What one person may deem successful may not always be regarded as such by another.
---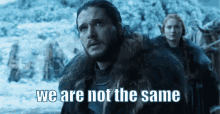 Tenor
---
Wanting to succeed is the easiest part. You can say all you want at a wishing well, but your dreams can only be your reality if you actually do the work to realize them.
"I never dreamed about success. I worked for it."
—Estée Lauder
And doing the work is not innate; weren't we just supposed to name the animals and eat whatever we wanted, except something from the tree in the center? The matter of motivation now becomes the question.
ᴍʏ ᴍᴏᴛɪᴠᴀᴛɪᴏɴ ᴛᴏ sᴜᴄᴄᴇᴇᴅ
I see a world where there are many people that go through far more than they can handle. It is heartbreaking to see a friend's dreams thwarted by financial constraints. When I meet someone and learn about their struggle to thrive in their passion, I am moved. It strikes me every time I remember that my mother has gone through thick and thin, stuck her neck out, and completely sacrificed all that she has just to provide me with the boost I needed (and still need) to become a man of virtue. They are things that massively keep me going.
Some days, I think of how I could be of significant support to people that need and deserve a boost. I want to become an individual that can effect positive change in the lives of those around me. I desire for my mother to be able to say, "Akobi mi, mo dupe f'Olorun fun aye re." I am proud of you. " (My firstborn, I give thanks to God for your life. I am proud of you; in Yoruba).
---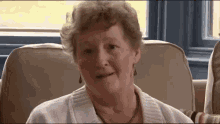 Tenor
---
What could be more rewarding for me than for someone to claim that I have made their life better? Not because I want to replace Santa, but I want the folks who really care about me to always smile when they think of me. And for those who have low expectations of me to feel disappointed because I would genuinely be proud of myself.
Additionally, when I consider how difficult life can be right now, I will only want things to get better, not worse. I can't be broke today and still be broke tomorrow. I can't go without the things I need and want right now just to be lacking in them in the future.. Life must get easier, and to that end, I must make it happen.
And whenever I am striving for achievement and it feels a little gloomy, I try to keep in mind that there is light at the end of the tunnel. I should just be persistent so that I don't disappoint myself and those who genuinely love me. So, whenever I consider all of this, I simply tell myself, "I'ma press on for this reason." And that drives my ambitious efforts.
---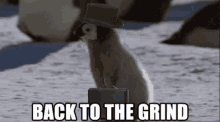 Tenor
---
They say Sucess is relative, that is why you see me hammering on "those that truly love me" because the more you are successful, more is the number of people who will claim to be your relatives! (Haha). So, dear reader, I close with this gentle quote by Calvin Coolidge:
"Nothing in the world can take the place of Persistence. Talent will not; nothing is more common than unsuccessful men with talent. Genius will not; unrewarded genius is almost a proverb. Education will not; the world is full of educated derelicts. The slogan 'Press On' has solved and always will solve the problems of the human race."

W̳̿͟͞h̳̿͟͞o̳̿͟͞ ̳̿͟͞i̳̿͟͞s̳̿͟͞ ̳̿͟͞O̳̿͟͞l̳̿͟͞u̳̿͟͞j̳̿͟͞a̳̿͟͞y̳̿͟͞?̳̿͟͞
---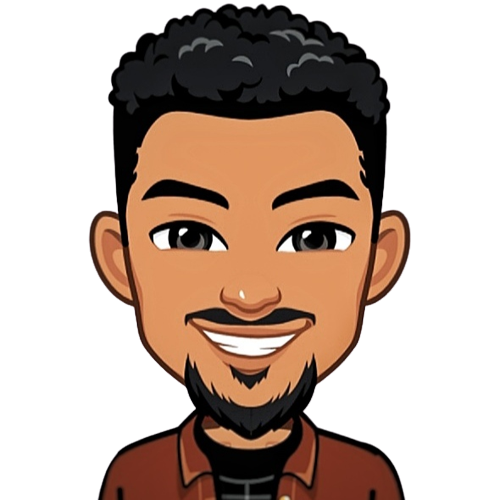 Olujay is a Nigerian musician (guitarist and singer) based in Nigeria. He is currently in his final year studying mechatronics engineering at the Federal University of Agriculture, Abeokuta.
He strongly believes that everyone has the ability to affect change in some manner, and that we all have the capability to influence others.
One of his many goals is to become the best version of himself that he can attain. And, in doing so, maintain balance in order to do everything well.
////////////////////////////////////////////////////////////////
ᴜɴʟᴇss ɪɴᴅɪᴄᴀᴛᴇᴅ ᴏᴛʜᴇʀᴡɪsᴇ, ᴀʟʟ ɪᴍᴀɢᴇs ᴀʀᴇ ᴍɪɴᴇ.

𝕀𝕗 𝕪𝕠𝕦 𝕖𝕟𝕛𝕠𝕪𝕖𝕕 𝕥𝕙𝕚𝕤 𝕡𝕠𝕤𝕥, 𝕜𝕚𝕟𝕕𝕝𝕪 𝕝𝕖𝕒𝕧𝕖 𝕒 𝕔𝕠𝕞𝕞𝕖𝕟𝕥, 𝕣𝕖𝕓𝕝𝕠𝕘, 𝕠𝕣 𝕦𝕡𝕧𝕠𝕥𝕖. 𝕀𝕥 𝕨𝕚𝕝𝕝 𝕓𝕖 𝕘𝕣𝕖𝕒𝕥𝕝𝕪 𝕒𝕡𝕡𝕣𝕖𝕔𝕚𝕒𝕥𝕖𝕕.

T͜͡H͜͡A͜͡N͜͡K͜͡ ͜͡Y͜͡O͜͡U͜͡ ͜͡F͜͡O͜͡R͜͡ ͜͡S͜͡T͜͡O͜͡P͜͡P͜͡I͜͡N͜͡G͜͡ ͜͜͜͜͡͡͡͡B͜͡Y͜͡
---
---