Life Without Electricity || [WE110]
Hello!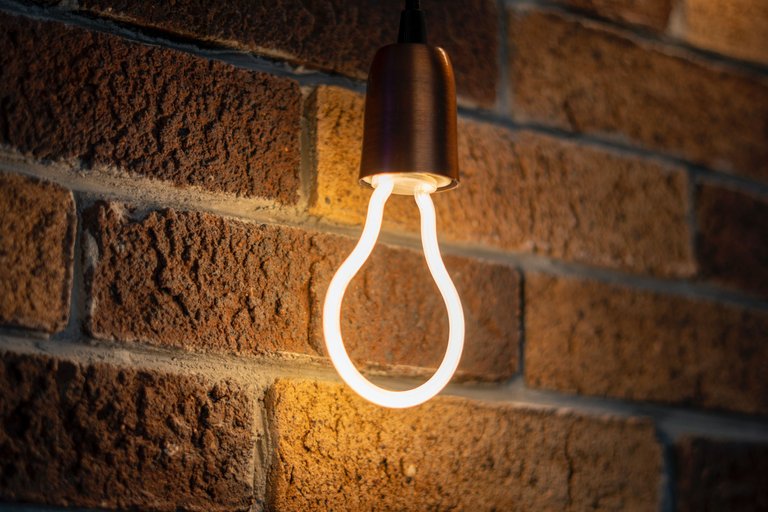 src
---
We now live in a world that has become intertwined with technology. And gradually, we are heading to a life where the world as we know it will become inseparable from the brilliant ideas manifested into innovative creations.
Practically everything we do now has some technology in one little corner. And if you want to thrive on this planet, it may not be ideal to exist in this world and at this time without understanding these technologies and how to use them. Heck, billions and trillions of dollars are basically living on the internet.
What would life be like without this technology? Well, in retrospect, we would be at the same stage without moving forward, let alone getting this far. But rather, we have these questions:
Imagine there was no electricity anywhere in the world from right this moment. What would your life look like, how would you handle it and what negatives, problems, or benefits, do you think you'd encounter? Would it be good or bad?
And in that view, I will be sharing with you how I feel my life may look life if there were to be no electricity. And this is not based some power outtage for some hours, or days. We are talking about complete power outtage everywhere from this moment forever.
Being in a country where consitent and regular power supply is still a debate till tomorrow, I have sure had glimpses on how my life may look like. Right off the bat, I know it would take a heavy toll in my life. But if I do execute an efficient approach which I will be sharing in a minute, my recovery should not be too long as I would have no choice to adapt. Elon Musk has once said that we are already cyborgs, with partial versions ourselves online. So to cut off electricity is analogous to rippin out an arm.
---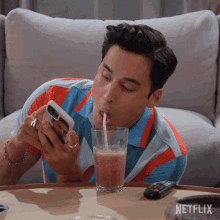 Tenor
---
The first thing I would likely do is to restore the power, in my little way. I would be like, "No no no, this cannot be happening." However, the disappearance would take place, and when there is no solution after a very long while, I would already begin to use my last battery to search for DIY generators (like in the movies). But wait, wouldn't the internet be down as well? Oh no, this is already looking crazy.
I do so many things with electricity, ranging from blogging, reading, getting water into the house, beating the heat (as it is usually hot around here), doing laundry, cooking sometimes, making music, making money, and gaming (online chess mostly). Jeez, sleeping is probably the only thing that I do not use electricity for.
---
For some of us that do not get up as early as we should without our alarms, this is going to cause some problems. I sleep late most days, so I usually need my phone to wake me up at 4:50 am. My routines are usually out of place, but there are certain things that I do almost daily.
---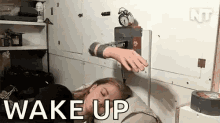 Tenor
---
Without my alarm, I am most definitely going to start most days really late. But I guess if there is no electricity, I may not have many reasons to stay up late, like binging Netflix or YouTube. I really have no idea how I would wake up at my preferred times without an alarm, but I guess going to bed at the same time every day should help.
I am not one to read books, although I enjoy doing so. But if there are no articles, blogs, or other resources to learn from, I will simply read books.I also will not be able to communicate frequently with people, so I will need to find something to pass the time.
Did you know that reading a book a day keeps the doctor away? Well, I do not know; I made that up. But I do know that reading every day is very helpful to the mind.
I would never go a day without touching my electric guitar, unless I was extremely busy. When I am not doing other things, I am playing my guitar. And, as the name implies, you can't do much on an electric guitar without electricity.But there is the acoustic guitar, and that would suffice.
The list can go on and on. Living without electricity definitely comes with a lot of negatives. I, as a person, have a lot that could go wrong, as well as 7 billion other people on this planet. But that really does not imply that life without electricity will have its benefits.
---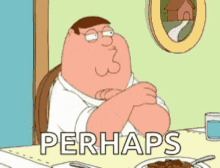 Tenor
---
Firstly, it cuts monthly expenses by a whole lot. Some of us spend a lot on electricity, so not having electricity saves a lot. And more so. It is eco-friendly. And the noise we hear all day from different machines and equipment. The sound of the gentle breeze of air is something refreshing.
Then we have the elimination of distractions. So many things take much of our attention and time, leaving us with little or no time at all to reflect on ourselves. I am very certain that without electricity, I would focus on myself, my environment, and the people we have around us.
Life without electricity is not something I would ever dream of. Heck, I can not even think of many reasons it could be beneficial. I will definitely survive, and so will any other person. But living in such a world would be so difficult.

𝕀𝕗 𝕪𝕠𝕦 𝕖𝕟𝕛𝕠𝕪𝕖𝕕 𝕥𝕙𝕚𝕤 𝕡𝕠𝕤𝕥, 𝕜𝕚𝕟𝕕𝕝𝕪 𝕝𝕖𝕒𝕧𝕖 𝕒 𝕔𝕠𝕞𝕞𝕖𝕟𝕥, 𝕣𝕖𝕓𝕝𝕠𝕘, 𝕠𝕣 𝕦𝕡𝕧𝕠𝕥𝕖. 𝕀𝕥 𝕨𝕚𝕝𝕝 𝕓𝕖 𝕘𝕣𝕖𝕒𝕥𝕝𝕪 𝕒𝕡𝕡𝕣𝕖𝕔𝕚𝕒𝕥𝕖𝕕.

T͜͡H͜͡A͜͡N͜͡K͜͡ ͜͡Y͜͡O͜͡U͜͡ ͜͡F͜͡O͜͡R͜͡ ͜͡S͜͡T͜͡O͜͡P͜͡P͜͡I͜͡N͜͡G͜͡ ͜͜͜͜͡͡͡͡B͜͡Y͜͡
---
---