MOVIE REVIEW: Togo || Most Heroic Animal of All Time [ENG-ESP]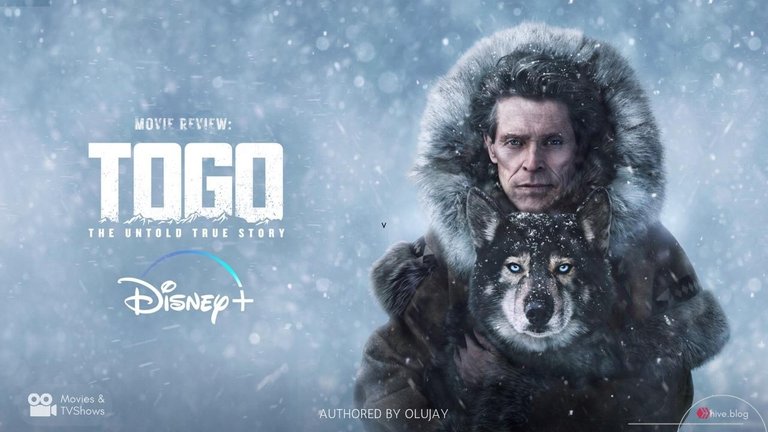 ---
The relationship between man and man's best friend, the dog, goes back a long way in history. The loyalty and attachment of dogs to their owners is impeccable and never seen in other animals. They literally lay down their lives just for the safety of their humans (the ones they care about). They are frequently a perfect fit for many aspects of human service, such as companionship.
Togo is a film that tells a true story about the relationship between a dog and its owner and their daring attempt to save the children of Nome, Alaska, that were plagued by diphtheria.
I learned about the film in a weird way. One of the community moderators told me about a film that they were seeing at that moment, and I figured I'd check it out. But when I did, my first discovery was a dog story. On reading about the film, I realised that there were actually two films of the same name, Togo, and this one wasn't the one they had spoken about.
Nonetheless, the synopsis piqued my interest, and then even more so, the trailer. And now we are here talking about it.

𝔸𝔹𝕆𝕌𝕋 𝕋ℍ𝔼 𝕄𝕆𝕍𝕀𝔼
Twelve years ago, Seppala and his wife, Constance, welcomed a new puppy to their pack of sled dogs in Alaska. Due to the puppy's small and weak state at the time, Seppala immediately undermines the puppy's potential. However, his wife sees the heart of a survivor and a champion.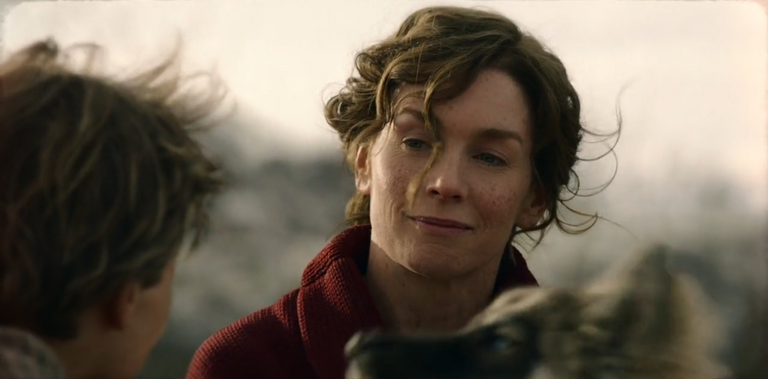 Seppala immediately retires the dog and tags it as unfit to ever be a sled dog due to the fact that he seemed weak and of little potential, and moreso that it was unmanageable and uncontrollable.
No matter how Seppala tries to keep the dog at home, the dog always finds his way out to find Seppala and the working dogs. No boundary could hold the dog as it was always finding its way out. Eventually, Seppala sees its great potential, after trying to give it away twice and failing, and makes him a lead dog and not just a sled dog. He then names it Togo after another underdog, Japanese admiral Tōgō Heihachirō.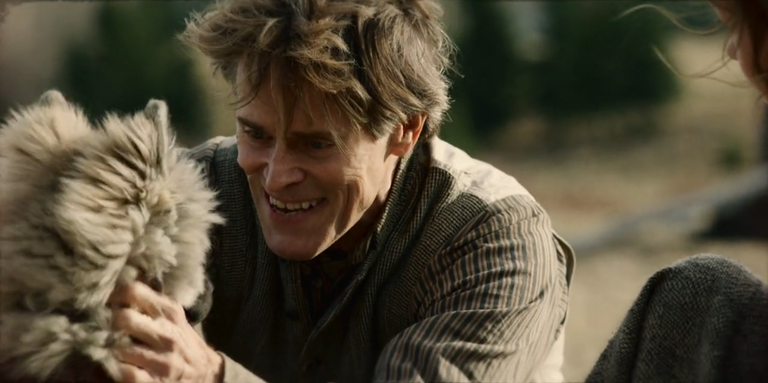 In the present day, the town of Nome, Alaska becomes plagued by diphtheria, and it only affects the children, putting many in clinic beds for a long time. With the current weather conditions, obtaining serum from a Nenana appears to be impossible. It was quite a distance, and no machine could make it through the weather. It was then concluded that only one man and one dog could make the run to Nenana and back to obtain the serum to cure their children, Seppala and Togo.
Seppala and his lead dog, Togo, travel with the other sled dogs through the extreme weather that threatens their lives to receive the serum at Nenana.

𝕄𝕐 𝕋ℍ𝕆𝕌𝔾ℍ𝕋𝕊 & 𝕆ℙ𝕀ℕ𝕀𝕆ℕ
I was particularly interested in seeing what exactly a film about a dog could be about and how the whole acting with the dogs was going to be pulled off. I am often intrigued by how it is they do things with animals, considering that they are most oblivious to everything going on (I think).
When the film started, things seemed to be going a bit slowly and not delivering anything exciting. It was so for some minutes into the film, but soon enough, things began to pick up. And somehow, I was amused by many of the interactions between Sepp and Togo, and even the character of Togo himself.

The film portrays how the bravery, courage, and strength of a dog, which was first thought to be weak, was the key to saving the lives of several children who had been fighting diphtheria in Nome, Alaska, in 1925. Based on a true story, we get a perspective on the bond that existed between a musher and his dog that lived for him, Togo, the most heroic animal of all time.
The film juggles back and forth between when Togo was months old, with his youthful exuberance, and 12 years later, when he is now an old dog ready for retirement.
Seeing that it was a film made by Disney, I was thinking it would have a setting similar to what we see in films made for children; something like Mulan. And so, I was not expecting much of a realistic approach to certain matters and concepts. However, after spending 1 hr 50 min, what I found instead was a film (that's based on a real story) that had elements like humor, sympathy, thrills, and mostly made me long to own a dog like Togo.
There are components that contributed to the making of this film, making it one that I will remember for a long time.
---
sᴛᴏʀʏʟɪɴᴇ
---
It is a film based on a true event that happened a century ago. However, that does not mean that producing it would have been easy. And as it always is with true stories, you cannot always get the whole picture, therefore not allowing for much to be presented. It is then the job of the filmmakers to fill in the spaces with some scripting.
Movies like this need to be made more, especially to commemorate the acts of people and also animals. I had never heard about such an event, but having seen this movie, I am enlightened not only about a pandemic in the 1900s but also about the loyalty and love dogs show to their owners. It's beautiful.
There was this one scene, amongst other heroic ones, that totally got me on edge. Sepp and the dogs were going to do something quite death-calling just to save time to get help for the kids. You'd have to see it for yourself. And there were these powerful words Sepp said out loud, as though he were speaking to his dogs, and they responded as though they understood, and they charged through. It kind of makes me think that dogs may actually really understand humans; maybe not words, but every emotion.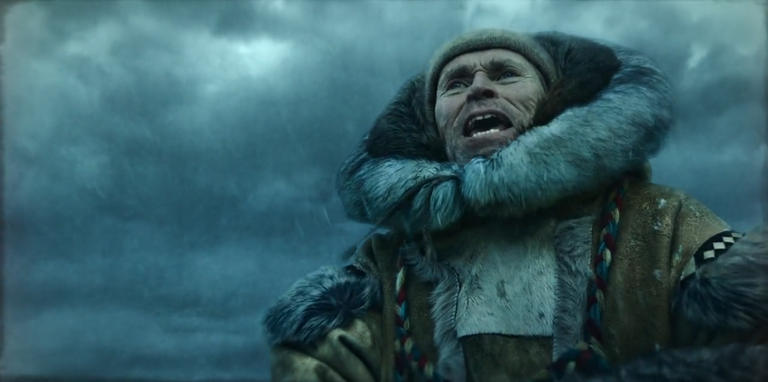 Every single part of the story was memorable for me, and I doubt there would ever be a scene that I would forget. This is why I would commend the filmmakers for such brilliancy with this film.
---
ᴄɪɴᴇᴍᴀᴛᴏɢʀᴀᴘʜʏ
---
The film was set in Alaska, mostly at the time when it was below 60 degrees. And although I have never seen snow with my own two eyes, and also sea ice, I would like to commend the efforts put forth in rendering every nuance of the cold feel. I have seen a lot of movies with like this before.
Togo is an appealing film to see, especially because of its story, but the visual representation is one that deserves accolades too.
I am not sure how much work would have been put into presenting the perspective of a dog on screen. They sure would have been trained dogs, but getting the shots with them wouldn't have been so easy. And yet, everything seemed so real.
---
ᴀᴄᴛɪɴɢ
---
The first time I ever saw Willem Dafoe was in Spiderman as the Green Goblin, and seeing him again on screen reminded me of his energy in his work. He is an incredible actor who does a really good job of delivering the exact emotions to his audience.
His performance here, of course, is impeccable as it held the film together. No one knows more about a dog than its owner. Only the owner can tell so much about it. Dafoe effortlessly made it so that he represented the genuine relationships people have with dogs.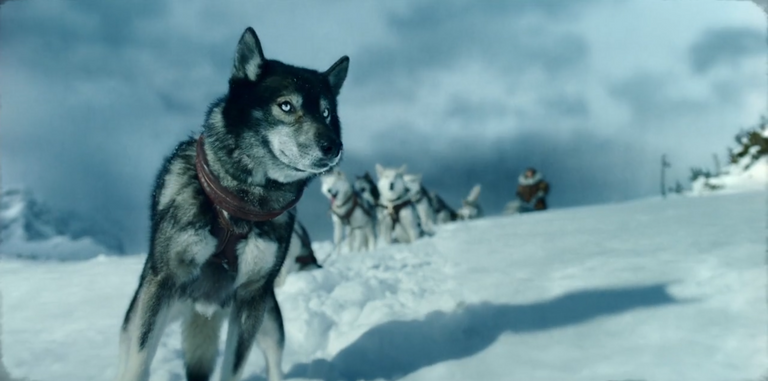 And then accolades go to the dogs used in this film. There were a lot of them; I'm guessing they were mostly trained. Their performance was so good that I fell in love with dogs, particularly Siberian huskies.

𝕄𝕐 𝔽𝕀ℕ𝔸𝕃 𝕋ℍ𝕆𝕌𝔾ℍ𝕋𝕊...
Togo is definitely a film to remember for a long time. It's like watching a movie and feeling inspired to be great yourself; the kind that motivates you to improve.Maybe not everyone, but you get the point.
I would recommend it to anybody, even if it be a child, because it is a film that I'd consider neutral: It's just about a man and his dog. It has intriguing elements that many would enjoy.
I read reviews of people seeing it with their dogs, and they had interesting responses. You could try with yours,if you have one...
I will give it a rating of 𝟡/𝟙𝟘.
---

Español
---
La relación entre el hombre y el mejor amigo del hombre, el perro, se remonta a mucho tiempo atrás en la historia. La lealtad y el apego de los perros a sus dueños es impecable y nunca vista en otros animales. Dan literalmente su vida por la seguridad de sus humanos (los que les importan). A menudo son un complemento perfecto para muchos aspectos del servicio humano, como la compañía.
Togo es una película que cuenta una historia real sobre la relación entre un perro y su dueño y su audaz intento de salvar a los niños de Nome, Alaska, que estaban plagados de difteria.
Me enteré de la película de una manera extraña. Uno de los moderadores de la comunidad me habló de una película que estaban viendo en ese momento, y se me ocurrió comprobarlo. Pero cuando lo hice, mi primer descubrimiento fue una historia de perros. Al leer sobre la película, me di cuenta de que en realidad había dos películas con el mismo nombre, Togo, y que ésta no era de la que habían hablado.
Sin embargo, la sinopsis despertó mi interés, y luego, aún más, el tráiler. Y ahora estamos aquí hablando de ella.

𝕊𝕆𝔹ℝ𝔼 𝕃𝔸 ℙ𝔼𝕃𝕀́ℂ𝕌𝕃𝔸
Hace doce años, Seppala y su esposa, Constance, dieron la bienvenida a un nuevo cachorro a su manada de perros de trineo en Alaska. Debido al pequeño y débil estado del cachorro en ese momento, Seppala inmediatamente menosprecia su potencial. Sin embargo, su mujer ve el corazón de un superviviente y de un campeón.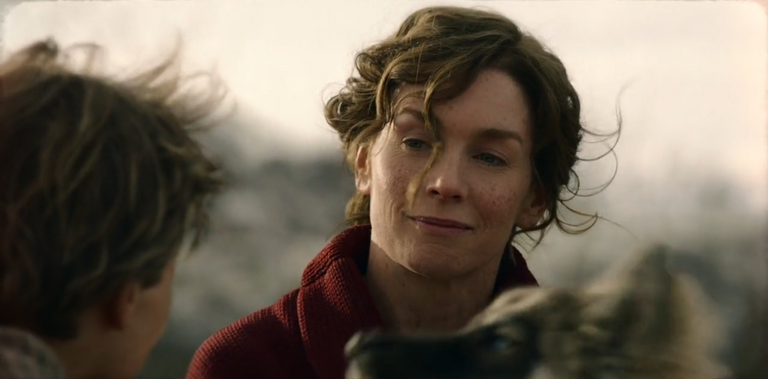 Seppala retira inmediatamente al perro y lo etiqueta como no apto para ser nunca un perro de trineo debido a que parecía débil y de poco potencial, y más aún a que era ingobernable e incontrolable.
Por mucho que Seppala intente mantener al perro en casa, éste siempre encuentra la forma de salir a buscar a Seppala y a los perros de trabajo. Ningún límite podía retener al perro, ya que siempre encontraba la forma de salir. Finalmente, Seppala ve su gran potencial, después de intentar entregarlo dos veces y fracasar, y lo convierte en un perro guía y no sólo en un perro de trineo. Entonces lo nombra Togo en honor a otro desvalido, el almirante japonés Tōgō Heihachirō.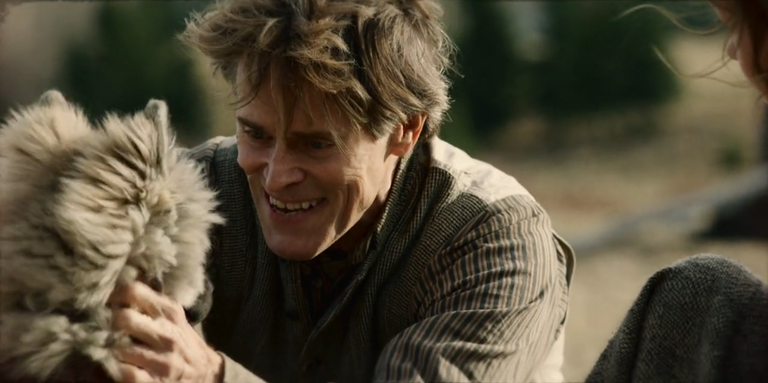 En la actualidad, la ciudad de Nome, Alaska, se ve asolada por la difteria, que sólo afecta a los niños, lo que hace que muchos estén en camas de clínicas durante mucho tiempo. Con las condiciones climáticas actuales, obtener suero de un Nenana parece imposible. Había una gran distancia y ninguna máquina podía llegar a través del tiempo. Se llegó entonces a la conclusión de que sólo un hombre y un perro podrían hacer la carrera de ida y vuelta a Nenana para obtener el suero para curar a sus hijos, Seppala y Togo.
Seppala y su perro líder, Togo, viajan con los otros perros de trineo a través del clima extremo que amenaza sus vidas para recibir el suero en Nenana.

𝕄𝕀𝕊 ℙ𝔼ℕ𝕊𝔸𝕄𝕀𝔼ℕ𝕋𝕆𝕊 𝕐 𝕆ℙ𝕀ℕ𝕀𝕆ℕ
Me interesaba especialmente ver de qué podía tratar exactamente una película sobre un perro y cómo se iba a llevar a cabo toda la actuación con los perros. A menudo me intriga cómo se hacen las cosas con los animales, teniendo en cuenta que son los más ajenos a todo lo que ocurre (creo).
Cuando la película comenzó, las cosas parecían ir un poco lentas y no ofrecer nada emocionante. Así fue durante algunos minutos de la película, pero pronto las cosas empezaron a animarse. Y, de alguna manera, me divirtieron muchas de las interacciones entre Sepp y Togo, e incluso el propio personaje de Togo.

La película retrata cómo la valentía, el coraje y la fuerza de un perro, que al principio se creía débil, fue la clave para salvar la vida de varios niños que habían estado luchando contra la difteria en Nome, Alaska, en 1925. Basada en una historia real, nos da una perspectiva del vínculo que existía entre un musher y su perro que vivía para él, Togo, el animal más heroico de todos los tiempos.
La película hace malabarismos entre el momento en que Togo tenía meses de edad, con su exuberancia juvenil, y 12 años después, cuando ya es un perro viejo listo para la jubilación.
Al ver que era una película hecha por Disney, pensaba que tendría una ambientación similar a la que vemos en las películas hechas para niños; algo así como Mulán. Por lo tanto, no esperaba un enfoque muy realista de ciertos asuntos y conceptos. Sin embargo, después de pasar 1 hora y 50 minutos, lo que encontré en su lugar fue una película (que está basada en una historia real) que tenía elementos como el humor, la simpatía, la emoción, y sobre todo me hizo desear tener un perro como Togo.
Hay componentes que contribuyeron a la realización de esta película, haciendo que sea una que recordaré durante mucho tiempo.
---
ʜɪsᴛᴏʀɪᴀ
---
Es una película basada en un hecho real ocurrido hace un siglo. Sin embargo, eso no significa que producirla haya sido fácil. Y como siempre ocurre con las historias reales, no siempre se puede obtener la imagen completa, por lo que no se puede presentar mucho. Es entonces el trabajo de los cineastas el de rellenar los espacios con algo de guion.
Hay que hacer más películas como ésta, sobre todo para conmemorar los actos de las personas y también de los animales. Nunca había oído hablar de un acontecimiento así, pero después de ver esta película, no sólo me he enterado de una pandemia en el año 1900, sino también de la lealtad y el amor que los perros muestran a sus dueños. Es precioso.
Hubo una escena, entre otras heroicas, que me puso de los nervios. Sepp y los perros iban a hacer algo bastante mortífero con tal de ganar tiempo para conseguir ayuda para los niños. Tendrás que verlo por ti mismo. Y había estas poderosas palabras que Sepp dijo en voz alta, como si estuviera hablando a sus perros, y ellos respondieron como si entendieran, y cargaron. Me hace pensar que los perros pueden entender realmente a los humanos; quizá no las palabras, pero sí todas las emociones.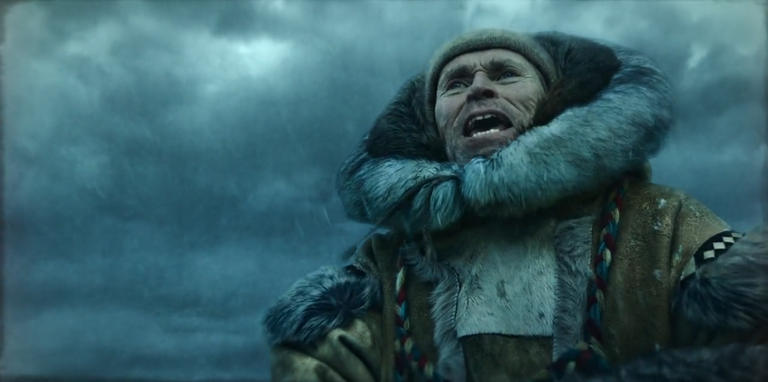 Cada parte de la historia fue memorable para mí, y dudo que haya una escena que pueda olvidar. Por eso elogio a los cineastas por la brillantez de esta película.
---
ᴄɪɴᴇᴍᴀᴛᴏɢʀᴀғɪ́ᴀ
---
La película se rodó en Alaska, sobre todo cuando había menos de 60 grados. Y aunque nunca he visto la nieve con mis propios ojos, ni tampoco el hielo marino, me gustaría elogiar los esfuerzos realizados para representar cada matiz de la sensación de frío. He visto muchas películas antes.
Togo es una película atractiva de ver, especialmente por su historia, pero la representación visual también merece elogios.
No estoy seguro de cuánto trabajo se habría dedicado a presentar la perspectiva de un perro en la pantalla. Seguro que habrían sido perros entrenados, pero conseguir las tomas con ellos no habría sido tan fácil. Y sin embargo, todo parecía tan real.
---
ᴀᴄᴛᴜᴀᴄɪᴏ́ɴ
---
La primera vez que vi a Willem Dafoe fue en Spiderman como el Duende Verde, y verlo de nuevo en la pantalla me recordó su energía en su trabajo. Es un actor increíble que hace un trabajo realmente bueno para transmitir las emociones exactas a su público.
Su actuación aquí, por supuesto, es impecable, ya que sostuvo la película. Nadie sabe más de un perro que su dueño. Sólo el dueño puede decir mucho sobre él. Dafoe logró sin esfuerzo que representara las relaciones genuinas que la gente tiene con los perros.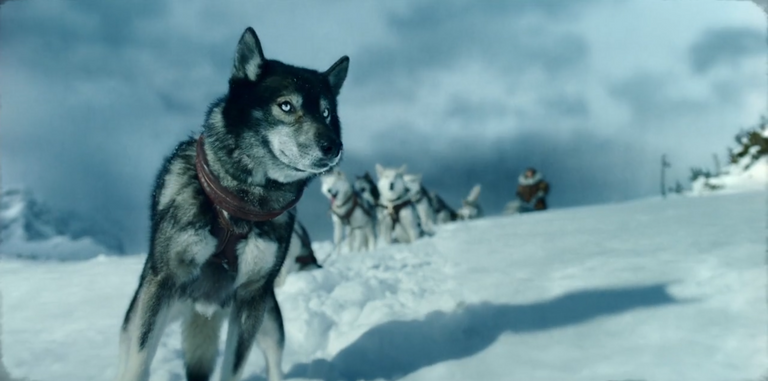 Y también hay que elogiar a los perros utilizados en esta película. Había muchos; supongo que la mayoría estaban adiestrados. Su actuación fue tan buena que me enamoré de los perros, especialmente de los huskies siberianos.

𝕄𝕀𝕊 ℙ𝔼ℕ𝕊𝔸𝕄𝕀𝔼ℕ𝕋𝕆𝕊 𝔽𝕀ℕ𝔸𝕃𝔼𝕊...
Togo es sin duda una película para recordar durante mucho tiempo. Es como ver una película y sentirte inspirado para ser grande tú mismo; del tipo que te motiva a mejorar.Quizás no todo el mundo, pero se entiende el punto..
Se la recomendaría a cualquiera, aunque sea un niño, porque es una película que consideraría neutral: Se trata de un hombre y su perro. Tiene elementos intrigantes que muchos disfrutarían.
He leído críticas de personas que la han visto con sus perros y han tenido respuestas interesantes. Podrías probar con el tuyo, si tienes uno...
Le daré una calificación de 𝟡/𝟙𝟘.
---
Interested in more of my reviews? There's a truck-load, but here are a few.
:)
---
---
/////////////////////////////////////////////////////////////

ᴏᴛʜᴇʀ ɪᴍᴀɢᴇs ɴᴏᴛ sᴏᴜʀᴄᴇᴅ ᴀʀᴇ sᴄʀᴇᴇɴsʜᴏᴛs
---
ɪ ɪɴᴠɪᴛᴇ ʏᴏᴜ ᴛᴏ ᴊᴏɪɴ ᴛʜᴇ ᴄᴏᴍᴍᴜɴɪᴛʏ ɪғ ʏᴏᴜ ᴡᴏᴜʟᴅ ʟɪᴋᴇ ᴛᴏ sᴇᴇ ᴍᴏʀᴇ ғɪʟᴍ ʀᴇᴠɪᴇᴡs ʙʏ ᴀᴡᴇsᴏᴍᴇ ᴀᴜᴛʜᴏʀs.
---

ℍ𝕖𝕪, 𝕚𝕗 𝕪𝕠𝕦 𝕖𝕟𝕛𝕠𝕪𝕖𝕕 𝕥𝕙𝕚𝕤 𝕡𝕠𝕤𝕥, 𝕜𝕚𝕟𝕕𝕝𝕪 𝕝𝕖𝕒𝕧𝕖 𝕒 𝕔𝕠𝕞𝕞𝕖𝕟𝕥, 𝕣𝕖𝕓𝕝𝕠𝕘, 𝕠𝕣 𝕦𝕡𝕧𝕠𝕥𝕖. 𝕀𝕥'𝕝𝕝 𝕤𝕦𝕣𝕖 𝕓𝕖 𝕒𝕡𝕡𝕣𝕖𝕔𝕚𝕒𝕥𝕖𝕕.

𝒮𝑒𝑒 𝓎𝑜𝓊 𝒾𝓃 𝓉𝒽𝑒 𝓃𝑒𝓍𝓉 . . .
---
---