My Love-Hate Relationship With Rain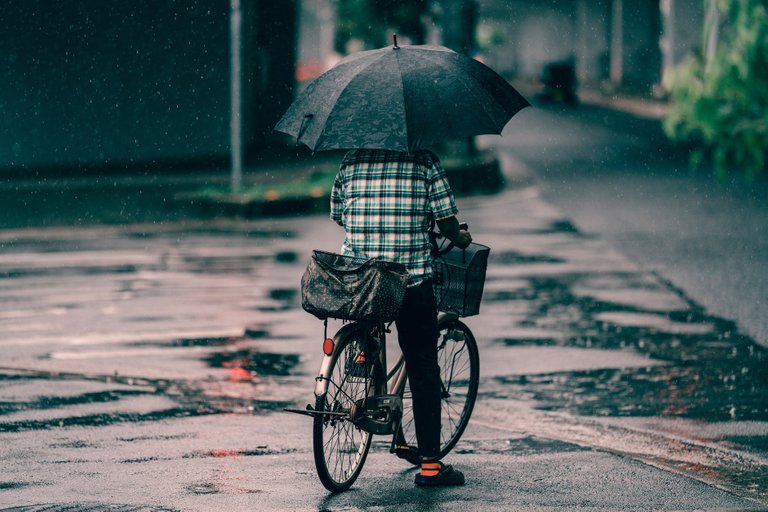 Photo by Muhammad Rafi Zidane from Pexels
---
Where I am from, Nigeria, there are basically just two seasons; wet and dry. The wet season lasts from April to October, while the dry lasts from November to March. That is seven months for rainy days and five for dry days. And in either of these two seasons, there are not many days where there is a good balance with the weather. When it is hot, it is usually really hot, and when it comes to rainy days, like the season we are in, it just keeps raining like Zeus is playing with the shower.
At this moment, I cannot even remember the last time it did not rain. Now, it seems like the rain is playing games with me. Why is it that the clouds start coughing at the very moment I want to do my laundry? We all know a shower of rain can disrupt plans. For some others, it is a very good avenue for their plans.
Whenever the weather gets all cold and rainy, there are always memes regarding it. And all these memes are usually centered around "weather for two." But no matter how hard I try, I seem to never understand these memes. Oh well, whatever they mean.
https://images.hive.blog/0x0/https://files.peakd.com/file/peakd-hive/princessbusayo/23w2FLN5iwMw2cZt6qc78xoKXs43c7zLGAXUTTBprcRRWKwHP71S8nTWCziftEe1KfF7J.webp
The Payne
I am not the type of person who really sticks to routines and schedules. My claim is always, "I am a spontaneous person and I cannot be boxed in by repeated patterns." Yes, I cannot be far from wrong, as this is clearly an excuse to stay inconsistent. And consistency is not so hard, actually, if only we were realistic with our goals sometimes. But there are certain things that usually happen when it rains incessantly, as it has been lately:
Some form of illness may just choose to stop by. There was a time when I would always have this situation with catarrh (I think that's how it's spelt) every year.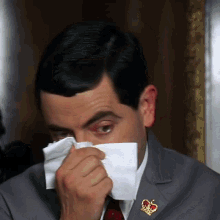 Powered by Tenor
I would just be dealing with it for about a month or two. And the weirdest thing was that it was always happening around the same time every year. But it does not happen that way anymore, thank goodness.
---
The sweet breeze...
I do have one bad habit, though, which is leaving all three of my windows widely open at night, even when it is really raining. Which leads on to my love relationship with the rain. I so love the cool weather. If it isn't raining in Nigeria, the entire atmosphere can sometimes feel like an oven.
I do not like to be in a room that is "stuffy," as we would call it here. And this happens when there is poor ventilation. The whole room could feel as if it was closing in on itself. So, when it comes to rainy nights, I disregard the extreme cold and just leave them open. It usually feels good, despite the consequences that may follow.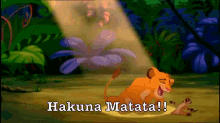 Powered by Tenor
One thing that I love the rain for is the setting it gives when I watch movies. just me, or maybe with someone else (very unlikely), with my earphones at top volume. The rain somehow makes the movie much sweeter to enjoy, especially with thriller films.
I play chess a very whole lot. So, if I am not seeing a movie with the rain, I am probably in front of Chess.com playing with strangers or friends online.
---
The travel issue, again...
Like I said earlier, the rain is very effective in disrupting plans and causing undesirable events. And one reason is in the aspect of travel. One of the worst times to travel in Nigeria, particularly Lagos, is during the rain.
Lagos is a city known for having the highest number of traffic jams, or "go-slow" as we would normally term it (I'm not sure how it is actually spelled). And on any day it rains, there are bound to be serious traffic jams as the majority of the roads will be rendered useless.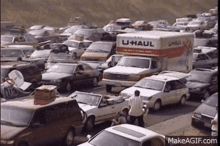 Powered by Tenor
So whenever I have plans to be in that city and see signs of rain, I just have to change my plans. And change of plans is something I really do not like.
Speaking of plans, I was meant to get somewhere today. But then, you know, another session of rain.
---
NEPA must dry wire…
If you do not know what NEPA means, it stands for National Electric Power Authority (I just learned the full meaning). It is the power distribution sector for Nigeria. They are responsible for generating electricity and bringing it to our homes, offices, and everywhere else. But that's not what they go by now. It is now PHCN (Power Holding Company of Nigeria), but nobody ever says that, so it is just NEPA. There are many things (stories) tied to this body, but I'll only share the one particular to rain.
You see, we do not have regular or consistent power supply in Nigeria, unless you live next to the president or a governor, or in some exotic area. And one of their many excuses is "the weather". So when it is about to rain, they take down the electricity (power outage), but rather than returning it after the rain, they may leave it that way for days. So whenever this happens, we take it that they are probably still drying off their cables till they can restore the power, hence the popular statement, "NEPA still dey dry wire" (NEPA is still drying the cables).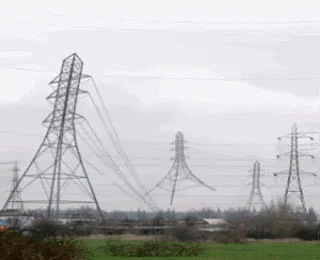 Powered by Tenor
In other words, when it is raining a lot like it is, we have really poor electricity. This affects me a lot because then I have to struggle with power to keep up with my online activities.
---
Rain, Rain, go away…
TD;DR
---
In a country where the heat can be intense on some days, the cool air rain brings is something that almost everyone would not mind. But when the rain happens every day, there are so many things that will not go well.
For me, I love the cool breeze and atmosphere it brings and the solitude it can provide me on days that I need it. But that usually comes with some price to pay.
This just basically points to how insatiable we humans can be. We'd want "this" today, and when it comes, we could then want "that" instead.
https://images.hive.blog/0x0/https://files.peakd.com/file/peakd-hive/princessbusayo/23w2FLN5iwMw2cZt6qc78xoKXs43c7zLGAXUTTBprcRRWKwHP71S8nTWCziftEe1KfF7J.webp
W̳̿͟͞h̳̿͟͞o̳̿͟͞ ̳̿͟͞i̳̿͟͞s̳̿͟͞ ̳̿͟͞O̳̿͟͞l̳̿͟͞u̳̿͟͞j̳̿͟͞a̳̿͟͞y̳̿͟͞?̳̿͟͞
---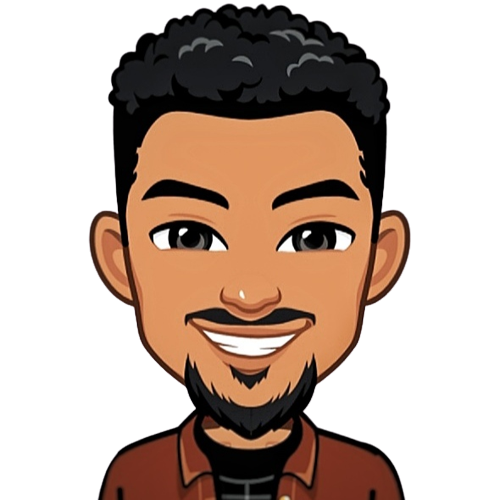 Olujay is a Nigerian musician (guitarist and singer) based in Nigeria. He is currently in his final year studying mechatronics engineering at the Federal University of Agriculture, Abeokuta.
He strongly believes that everyone has the ability to affect change in some manner, and that we all have the capability to influence others.
One of his many goals is to become the best version of himself that he can attain. And, in doing so, maintain balance in order to do everything well.
////////////////////////////////////////////////////////////////
ᴜɴʟᴇss ɪɴᴅɪᴄᴀᴛᴇᴅ ᴏᴛʜᴇʀᴡɪsᴇ, ᴀʟʟ ɪᴍᴀɢᴇs ᴀʀᴇ ᴍɪɴᴇ.

𝕀𝕗 𝕪𝕠𝕦 𝕖𝕟𝕛𝕠𝕪𝕖𝕕 𝕥𝕙𝕚𝕤 𝕡𝕠𝕤𝕥, 𝕜𝕚𝕟𝕕𝕝𝕪 𝕝𝕖𝕒𝕧𝕖 𝕒 𝕔𝕠𝕞𝕞𝕖𝕟𝕥, 𝕣𝕖𝕓𝕝𝕠𝕘, 𝕠𝕣 𝕦𝕡𝕧𝕠𝕥𝕖. 𝕀𝕥 𝕨𝕚𝕝𝕝 𝕓𝕖 𝕘𝕣𝕖𝕒𝕥𝕝𝕪 𝕒𝕡𝕡𝕣𝕖𝕔𝕚𝕒𝕥𝕖𝕕.

T͜͡H͜͡A͜͡N͜͡K͜͡ ͜͡Y͜͡O͜͡U͜͡ ͜͡F͜͡O͜͡R͜͡ ͜͡S͜͡T͜͡O͜͡P͜͡P͜͡I͜͡N͜͡G͜͡ ͜͜͜͜͡͡͡͡B͜͡Y͜͡
---
---