"Yeah, I'm guilty." || Natural Vs. Processed Food
Hello!
I'm glad to have you here.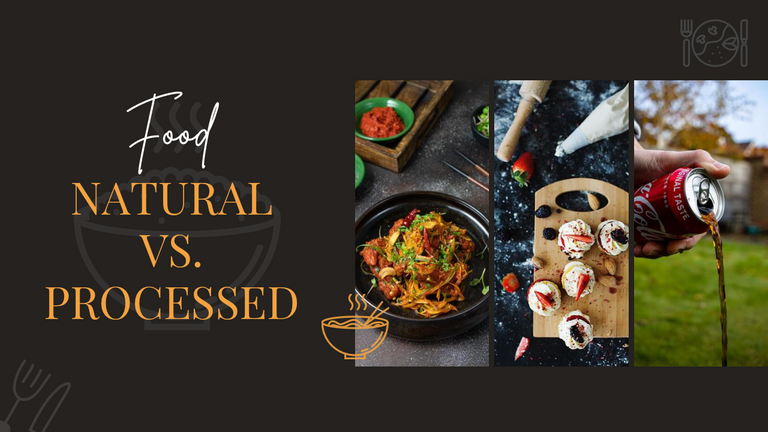 Designed with Canva | Image 1 | Image 2 | Image 3
---
𝘖𝘩 𝘥𝘢𝘮𝘯, 𝘪𝘵'𝘴 8:15 𝘢𝘮 𝘢𝘭𝘳𝘦𝘢𝘥𝘺. 𝘐'𝘮 𝘭𝘢𝘵𝘦! 𝘐 𝘫𝘶𝘮𝘱 𝘰𝘧𝘧 𝘸𝘪𝘵𝘩 𝘮𝘺 𝘶𝘯𝘬𝘯𝘰𝘵𝘵𝘦𝘥 𝘵𝘪𝘦, 𝘶𝘯𝘵𝘶𝘤𝘬𝘦𝘥 𝘴𝘩𝘪𝘳𝘵, 𝘢𝘯𝘥 𝘮𝘺 𝘸𝘢𝘭𝘭𝘦𝘵 𝘩𝘦𝘭𝘥 𝘪𝘯 𝘮𝘺 𝘮𝘰𝘶𝘵𝘩 𝘢𝘯𝘥 𝘭𝘦𝘢𝘷𝘦 𝘧𝘰𝘳 𝘸𝘰𝘳𝘬. 𝘈𝘴 𝘐 𝘫𝘶𝘨𝘨𝘭𝘦 𝘨𝘦𝘵𝘵𝘪𝘯𝘨 𝘥𝘳𝘦𝘴𝘴𝘦𝘥 𝘢𝘯𝘥 𝘱𝘪𝘤𝘬𝘪𝘯𝘨 𝘶𝘱 𝘴𝘱𝘦𝘦𝘥 𝘵𝘰 𝘤𝘢𝘵𝘤𝘩 𝘵𝘩𝘦 𝘯𝘦𝘹𝘵 𝘢𝘷𝘢𝘪𝘭𝘢𝘣𝘭𝘦 𝘣𝘶𝘴, 𝘐 𝘳𝘦𝘢𝘭𝘪𝘻𝘦 𝘐 𝘧𝘰𝘳𝘨𝘰𝘵 𝘵𝘰 𝘣𝘳𝘪𝘯𝘨 𝘵𝘩𝘦 𝘥𝘰𝘤𝘶𝘮𝘦𝘯𝘵 𝘐 𝘸𝘢𝘴 𝘴𝘶𝘱𝘱𝘰𝘴𝘦𝘥 𝘵𝘰 𝘨𝘪𝘷𝘦 𝘵𝘰 𝘮𝘺 𝘣𝘰𝘴𝘴 𝘵𝘰𝘥𝘢𝘺. "𝘖𝘩 𝘴𝘩𝘪𝘵," 𝘐 𝘴𝘢𝘪𝘥 𝘢𝘴 𝘐 𝘵𝘶𝘳𝘯𝘦𝘥 𝘢𝘳𝘰𝘶𝘯𝘥 𝘵𝘰 𝘳𝘢𝘤𝘦 𝘵𝘰 𝘨𝘳𝘢𝘣 𝘵𝘩𝘦𝘮.
𝘍𝘪𝘯𝘢𝘭𝘭𝘺, 𝘐 𝘮𝘢𝘬𝘦 𝘪𝘵 𝘵𝘰 𝘵𝘩𝘦 𝘣𝘶𝘴 𝘴𝘵𝘢𝘵𝘪𝘰𝘯, 𝘣𝘶𝘵 𝘶𝘯𝘧𝘰𝘳𝘵𝘶𝘯𝘢𝘵𝘦𝘭𝘺, 𝘵𝘩𝘦𝘳𝘦'𝘴 𝘯𝘰 𝘢𝘷𝘢𝘪𝘭𝘢𝘣𝘭𝘦 𝘣𝘶𝘴 𝘵𝘰 𝘣𝘰𝘢𝘳𝘥. 𝘖𝘯𝘵𝘰 𝘮𝘺 𝘭𝘦𝘧𝘵, 𝘐 𝘴𝘶𝘥𝘥𝘦𝘯𝘭𝘺 𝘴𝘵𝘢𝘳𝘵𝘦𝘥 𝘵𝘰 𝘩𝘦𝘢𝘳, "𝘖𝘫𝘰𝘵𝘢, 𝘰𝘯𝘦!!" (𝘮𝘦𝘢𝘯𝘪𝘯𝘨 𝘵𝘩𝘦𝘳𝘦'𝘴 𝘰𝘯𝘦 𝘴𝘦𝘢𝘵 𝘢𝘷𝘢𝘪𝘭𝘢𝘣𝘭𝘦 𝘧𝘰𝘳 𝘖𝘫𝘰𝘵𝘢). 𝘈𝘯𝘥 𝘸𝘪𝘵𝘩𝘰𝘶𝘵 𝘩𝘦𝘴𝘪𝘵𝘢𝘵𝘪𝘰𝘯, 𝘐 𝘣𝘰𝘢𝘳𝘥𝘦𝘥 𝘵𝘩𝘦 𝘰𝘯𝘤𝘰𝘮𝘪𝘯𝘨 𝘣𝘶𝘴 𝘰𝘯 𝘮𝘺 𝘸𝘢𝘺 𝘵𝘰 𝘸𝘰𝘳𝘬. 𝘉𝘶𝘵 𝘪𝘵 𝘪𝘴 𝘵𝘩𝘦 𝘴𝘦𝘢𝘵 𝘳𝘪𝘨𝘩𝘵 𝘣𝘦𝘴𝘪𝘥𝘦 𝘵𝘩𝘦 𝘤𝘰𝘯𝘥𝘶𝘤𝘵𝘰𝘳 𝘢𝘴 𝘩𝘦 𝘴𝘵𝘢𝘯𝘥𝘴.
"𝘖𝘩 𝘯𝘰, 𝘧𝘰𝘳 𝘩𝘰𝘸 𝘮𝘢𝘯𝘺 𝘸𝘦𝘦𝘬𝘴 𝘯𝘰𝘸 𝘩𝘢𝘴 𝘵𝘩𝘪𝘴 𝘮𝘢𝘯 𝘯𝘰𝘵 𝘴𝘩𝘰𝘸𝘦𝘳𝘦𝘥?" 𝘐 𝘴𝘢𝘪𝘥 𝘵𝘰 𝘮𝘺𝘴𝘦𝘭𝘧. 𝘐 𝘸𝘢𝘴 𝘳𝘪𝘨𝘩𝘵 𝘶𝘯𝘥𝘦𝘳 𝘩𝘪𝘴 𝘰𝘱𝘦𝘯 𝘢𝘳𝘮𝘱𝘪𝘵. 𝘞𝘰𝘳𝘴𝘦 𝘰𝘧 𝘢𝘭𝘭, 𝘩𝘦 𝘸𝘢𝘴 𝘸𝘦𝘢𝘳𝘪𝘯𝘨 𝘢 𝘵𝘢𝘯𝘬𝘵𝘰𝘱, 𝘴𝘰 𝘐 𝘤𝘰𝘶𝘭𝘥 𝘤𝘭𝘦𝘢𝘳𝘭𝘺 𝘴𝘦𝘦 𝘵𝘩𝘦 𝘨𝘢𝘳𝘥𝘦𝘯 𝘰𝘧 𝘌𝘥𝘦𝘯.
𝘐 𝘮𝘢𝘬𝘦 𝘪𝘵 𝘵𝘰 𝘸𝘰𝘳𝘬 𝘧𝘢𝘴𝘵 𝘦𝘯𝘰𝘶𝘨𝘩. 𝘉𝘶𝘵 𝘰𝘯 𝘵𝘳𝘺𝘪𝘯𝘨 𝘵𝘰 𝘵𝘦𝘯𝘥𝘦𝘳 𝘮𝘺𝘴𝘦𝘭𝘧 𝘧𝘰𝘳 𝘤𝘰𝘮𝘪𝘯𝘨 𝘭𝘢𝘵𝘦, 𝘮𝘺 𝘣𝘰𝘴𝘴 𝘵𝘦𝘯𝘥𝘦𝘳𝘦𝘥 𝘵𝘰 𝘮𝘦 𝘩𝘪𝘴 𝘵𝘸𝘰-𝘸𝘦𝘦𝘬-𝘰𝘭𝘥 𝘱𝘪𝘭𝘦 𝘰𝘧 𝘸𝘰𝘳𝘬 𝘵𝘰 𝘤𝘭𝘦𝘢𝘳 𝘧𝘰𝘳 𝘩𝘪𝘮. "𝘐𝘴 𝘵𝘩𝘪𝘴 𝘢 𝘴𝘪𝘨𝘯 𝘰𝘧 𝘵𝘳𝘶𝘴𝘵 𝘢𝘯𝘥 𝘧𝘢𝘷𝘰𝘶𝘳𝘪𝘵𝘪𝘴𝘮, 𝘰𝘳 𝘢𝘮 𝘐 𝘫𝘶𝘴𝘵 𝘣𝘦𝘪𝘯𝘨 𝘱𝘶𝘯𝘪𝘴𝘩𝘦𝘥?" 𝘐 𝘵𝘩𝘰𝘶𝘨𝘩𝘵 𝘵𝘰 𝘮𝘺𝘴𝘦𝘭𝘧.
𝘍𝘢𝘴𝘵 𝘧𝘰𝘳𝘸𝘢𝘳𝘥 𝘵𝘰 𝘵𝘩𝘦 𝘦𝘯𝘥 𝘰𝘧 𝘵𝘩𝘦 𝘥𝘢𝘺 𝘸𝘩𝘦𝘯 𝘐 𝘩𝘢𝘥 𝘤𝘭𝘦𝘢𝘳𝘦𝘥 𝘩𝘢𝘭𝘧 𝘰𝘧 𝘮𝘺 𝘣𝘰𝘴𝘴' 𝘱𝘪𝘭𝘦. 𝘐 𝘤𝘰𝘶𝘭𝘥 𝘯𝘰𝘸 𝘵𝘩𝘪𝘯𝘬 𝘰𝘧 𝘩𝘰𝘸 𝘐 𝘩𝘢𝘥 𝘯𝘰𝘵 𝘵𝘢𝘬𝘦𝘯 𝘢𝘯𝘺𝘵𝘩𝘪𝘯𝘨 𝘰𝘵𝘩𝘦𝘳 𝘵𝘩𝘢𝘯 𝘵𝘸𝘰 𝘸𝘳𝘢𝘱𝘴 𝘰𝘧 "𝘨𝘢𝘭𝘢" 𝘢𝘯𝘥 𝘢 𝘣𝘰𝘵𝘵𝘭𝘦 𝘰𝘧 𝘱𝘦𝘱𝘴𝘪. 𝘛𝘩𝘦𝘯 𝘐 𝘣𝘦𝘨𝘢𝘯 𝘵𝘰 𝘧𝘦𝘦𝘭 𝘵𝘩𝘦 𝘪𝘯𝘵𝘦𝘯𝘴𝘦 𝘩𝘶𝘯𝘨𝘦𝘳 𝘐 𝘩𝘢𝘥 𝘣𝘰𝘵𝘵𝘭𝘦𝘥 𝘶𝘱 𝘢𝘭𝘭 𝘥𝘢𝘺 𝘢𝘯𝘥 𝘣𝘦𝘨𝘢𝘯 𝘵𝘰 𝘤𝘰𝘯𝘴𝘶𝘮𝘦 𝘵𝘩𝘦 𝘩𝘦𝘢𝘵 𝘐 𝘩𝘢𝘥 𝘦𝘯𝘥𝘶𝘳𝘦𝘥. 𝘐 𝘨𝘦𝘵 𝘰𝘯𝘵𝘰 𝘢 𝘣𝘶𝘴 𝘣𝘢𝘤𝘬 𝘩𝘰𝘮𝘦, 𝘩𝘰𝘱𝘪𝘯𝘨 𝘵𝘩𝘢𝘵 𝘐 𝘤𝘰𝘶𝘭𝘥 𝘮𝘢𝘯𝘢𝘨𝘦 𝘮𝘺 𝘴𝘪𝘵𝘶𝘢𝘵𝘪𝘰𝘯 𝘰𝘧 𝘩𝘶𝘯𝘨𝘦𝘳 𝘢𝘯𝘥 𝘴𝘵𝘳𝘦𝘴𝘴 𝘵𝘪𝘭𝘭 𝘐 𝘤𝘰𝘶𝘭𝘥 𝘨𝘦𝘵 𝘴𝘰𝘮𝘦𝘵𝘩𝘪𝘯𝘨 𝘥𝘦𝘤𝘦𝘯𝘵 𝘵𝘰 𝘦𝘢𝘵 𝘢𝘵 𝘩𝘰𝘮𝘦. 𝘉𝘶𝘵 𝘵𝘩𝘦𝘯 𝘓𝘢𝘨𝘰𝘴 𝘵𝘳𝘢𝘧𝘧𝘪𝘤 𝘩𝘢𝘥 𝘰𝘵𝘩𝘦𝘳 𝘱𝘭𝘢𝘯𝘴 𝘧𝘰𝘳 𝘮𝘦.
𝘈𝘯 𝘩𝘰𝘶𝘳 𝘩𝘢𝘥 𝘱𝘢𝘴𝘴𝘦𝘥 𝘢𝘯𝘥 𝘸𝘦 𝘩𝘢𝘥 𝘯𝘰𝘵 𝘮𝘰𝘷𝘦𝘥 𝘮𝘶𝘤𝘩. 𝘐 𝘤𝘰𝘶𝘭𝘥 𝘯𝘰𝘵 𝘩𝘰𝘭𝘥 𝘮𝘺𝘴𝘦𝘭𝘧 𝘢𝘯𝘺 𝘭𝘰𝘯𝘨𝘦𝘳. "𝘉𝘶𝘺 𝘺𝘰𝘶𝘳 𝘮𝘰𝘪𝘮𝘰𝘪." "𝘉𝘶𝘺 𝘺𝘰𝘶𝘳 𝘮𝘰𝘪𝘮𝘰𝘪." (𝘣𝘦𝘢𝘯 𝘱𝘶𝘥𝘥𝘪𝘯𝘨). 𝘛𝘩𝘦 𝘮𝘰𝘪𝘮𝘰𝘪 𝘷𝘦𝘯𝘥𝘰𝘳 𝘢𝘥𝘷𝘦𝘳𝘵𝘪𝘴𝘦𝘥. 𝘉𝘶𝘵 𝘵𝘩𝘦𝘯, 𝘢𝘧𝘵𝘦𝘳 𝘴𝘶𝘤𝘩 𝘢 𝘭𝘰𝘯𝘨 𝘥𝘢𝘺, 𝘐 𝘯𝘦𝘦𝘥𝘦𝘥 𝘢 𝘸𝘢𝘺 𝘵𝘰 𝘳𝘦𝘭𝘪𝘦𝘷𝘦 𝘮𝘺𝘴𝘦𝘭𝘧 𝘰𝘧 𝘵𝘩𝘦 𝘵𝘦𝘯𝘴𝘪𝘰𝘯 𝘧𝘳𝘰𝘮 𝘵𝘩𝘦 𝘸𝘩𝘰𝘭𝘦 𝘴𝘵𝘳𝘦𝘴𝘴𝘧𝘶𝘭 𝘥𝘢𝘺. 𝘚𝘰 𝘐 𝘳𝘦𝘢𝘤𝘩𝘦𝘥 𝘰𝘶𝘵 𝘵𝘰 𝘣𝘶𝘺 𝘢𝘯𝘰𝘵𝘩𝘦𝘳 𝘣𝘰𝘵𝘵𝘭𝘦 𝘰𝘧 𝘥𝘳𝘪𝘯𝘬, 𝘊𝘰𝘤𝘢-𝘊𝘰𝘭𝘢 𝘵𝘩𝘪𝘴 𝘵𝘪𝘮𝘦. "𝘛𝘴𝘴𝘴𝘩𝘩𝘩!" 𝘐 𝘰𝘱𝘦𝘯𝘦𝘥 𝘢𝘯𝘥 𝘨𝘶𝘭𝘱𝘦𝘥 𝘮𝘺 𝘸𝘢𝘺 𝘵𝘰 𝘵𝘩𝘦 𝘦𝘯𝘥 𝘰𝘧 𝘵𝘩𝘦 𝘣𝘰𝘵𝘵𝘭𝘦. "𝘈𝘩𝘩𝘩", 𝘐 𝘴𝘪𝘨𝘩𝘦𝘥.

As the years go by, technology advances, and therefore, there is more and more production of processed food. Processed foods may feel like their ancestors, but they are really not the same. These processed foods have now invaded so many homes and the lifestyles of many individuals, myself very much included.
These processed foods include a wide range of edibles that we are almost certain to come into contact with, and we may have forgotten that some are no longer entirely natural. Yes, we are talking about soda, gala, cakes, biscuits, bread, puree, tinned vegetables, noodles, and pasta. Jeez, the list can go on forever.
---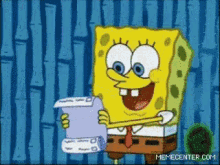 Tenor
---
I shared the story above as an illustration of how I approached my diet. There was once a time when I used to replace real foods with drinks mostly. I get hungry, but rather than looking for a decent restaurant to get some good food, I'll just stop by the nearest place to get a drink. I got so used to it that I practically drank about three bottles of Pepsi at some point in my life. And believe me, it took a heavy toll on me.
Yeah, I am guilty. I eat processed foods too often. And so are many of us. But we are really not all to blame. Well, actually, our choices and decisions play a very large part. The world we live in now has processed foods everywhere; it has become the norm.
Everybody knows that natural foods are always way better than processed foods. They are mostly better because of their health benefits and the health implications that processed foods bring. There really is not much argument about that. But we'll discuss how exactly it is so.
I am not a food expert, nor am I particularly talented in the kitchen (though my cooked beans and fried plantains are excellent).But this topic for this week pushed me to learn a little about food. And as I did not know how to start, I just began with that short story.

Not all processed foods are unhealthy, actually. Some of them require some processing to keep them safe. Imagine drinking raw milk from a cow. Other than it likely containing pathogens, it may taste quite differently from the milk we know. But many processed foods contain certain things that may just be unhealthy for us.
These things that processed foods contain may just be there mainly for the preservation of the food. But then, taking a lot of processed foods makes us take too much of them; things like salt, sugar, and fat.
There is a saying in Chinese I learnt as a kid from a movie, Karate Kid. It translates to "Too much is never good." And this cannot be further from the truth. In the old days, our ancestors had to eat natural foods. There were no machines that could produce processed foods. It is little wonder why humans do not live up to 200 years of age any more.
---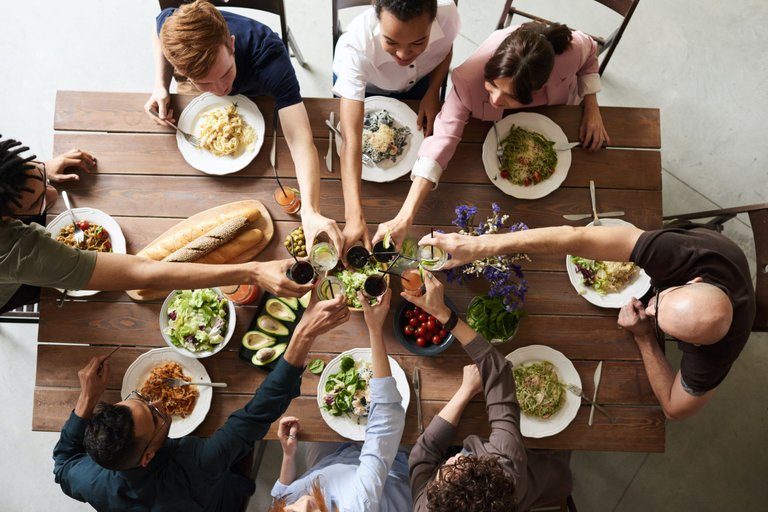 src
---
Things are different now, as we really cannot go without consuming some processed foods in our daily lives. But everything has to be done in moderation. "Health is wealth," we have heard countless times. For me, one thing that I do often is to eat fruits. I eat fruits a lot. Maybe all types of fruits. And I take them for two major reasons: They taste really good, most of them. And I use it to balance my intake with the nutrition it provides.
We humans tend to follow the seemingly easier route, regardless of the limited knowledge we have about it. Yes, the ingredients in the processed meals we eat may not be something we can change, but we do have influence over the decisions and choices we make. It may be important to eat some processed meals, but moderation is the key.A reconsideration of what is and isn't healthy for one will be most beneficial in the long run.

𝕀𝕗 𝕪𝕠𝕦 𝕖𝕟𝕛𝕠𝕪𝕖𝕕 𝕥𝕙𝕚𝕤 𝕡𝕠𝕤𝕥, 𝕜𝕚𝕟𝕕𝕝𝕪 𝕝𝕖𝕒𝕧𝕖 𝕒 𝕔𝕠𝕞𝕞𝕖𝕟𝕥, 𝕣𝕖𝕓𝕝𝕠𝕘, 𝕠𝕣 𝕦𝕡𝕧𝕠𝕥𝕖. 𝕀𝕥 𝕨𝕚𝕝𝕝 𝕓𝕖 𝕘𝕣𝕖𝕒𝕥𝕝𝕪 𝕒𝕡𝕡𝕣𝕖𝕔𝕚𝕒𝕥𝕖𝕕.

T͜͡H͜͡A͜͡N͜͡K͜͡ ͜͡Y͜͡O͜͡U͜͡ ͜͡F͜͡O͜͡R͜͡ ͜͡S͜͡T͜͡O͜͡P͜͡P͜͡I͜͡N͜͡G͜͡ ͜͜͜͜͡͡͡͡B͜͡Y͜͡
---
---