What Strategy do you apply for fast growth?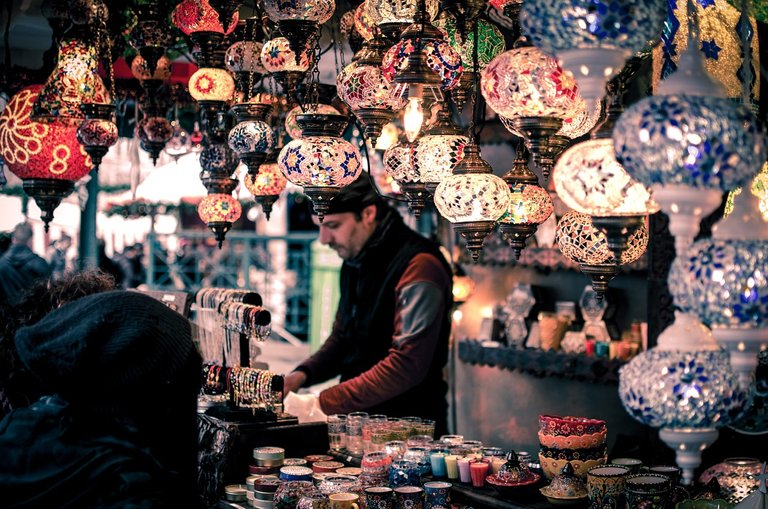 Source
In business, especially when you buy things in bulk and resale.
A lot of things happen and should be considered, in other to make profits fast.
---
In every business the main thing or end product is profit and gain, when this is not seen then I believe it's not a business.
In every business there is channel to profit and gain, it depends on when you get it.
Some earn theirs early, while some earn late or it takes a while.
---
My business strategy is always focused on cashing out real quick, except when the system or nature delays it.
But with my will power I fight to make gain quick, get new products and continue the process.
---
To others it doesn't matter when they sell especially when they are dealing with non perishable or quick to expire goods.
To me makes sales quick remains my ultimate goal, because I buy goods for people to buy not to store them.
No matter what, I go for the best, and any product I am not too sure about I get few of it.
I get it plenty when it moves quick with people purchasing it.
---
Another strategy I use to make quick sales is checking the market, if the product is surplus in the market and everybody seems to be selling the same price.
I will reduce my own price as long as I am still making my gains, sell it real quick and purchase another pack of the product and continue selling.
But if there is no much gain from the product, I will still reduce my own price from others.
Sell it real quick, cross my leg to not buying the product until when people start asking for it.
Then I will sell the same price as others.
Because most products doesn't boom long in the market phase.
---
For example there is this nighties that everybody is now selling.
You will have to reduce your price to sell, some has refused to reduce price and sell theirs.
When a lot of people purchase it, there will be very few that will love to own it.
Some will see it as abused wears, because everybody seems to owe it.
---
Then those that refused to sell theirs when will they sell?
Strategies are also applied in other to grow a coin or tokens.
If it's not done....... you know how the story end.
Same with growing a community here on hive.
These are just few opinions of mine.
---
I will be using this post for my participation in today's @alivechat's topic.
I will go to wearealiveand.social and promote this post.
This is called alive burning contest, making the token stand out.
If I win I will be rewarded with either alive tokens and ecency points, or HP delegation and ecency points.
Let's go go...... burn! burn!!
Thanks for reading.
---
---