Come in, he's a friendly Dog, he won't bite- Reply as my Visitor😁😃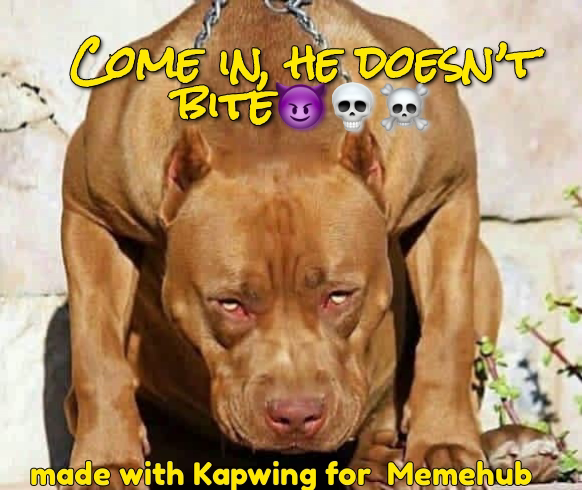 ---
Drago doesn't bite ...(fictional humor)
My dog Drago is very friendly, even though he keeps biting and mauling other dogs around, the other day he deflated the courier man's bikes tyre with a single bite. He's gentle but he can be unstable sometimes 😁.
He once killed a Horse while playing on a farm, he broke the window and jumped out, we looked for him till evening when he came back all bloodied wagging his tail. Few minutes later the cops came with the owner of the Horse and we settled it out of the court.
Drago doesn't like the smell and taste of Blood, but he always maul something once or twice a week, he doesn't have a girlfriend because none of our neighbors wants him to mate with their girl-dogs. Maybe that's whys he's always looking sad like you see in the picture above.
Imagine you are at my house and I was holding his chain, with this "friendly look", I told you he won't bite you upon entering my house, reply as my visitor in the comment session below😂🤣😄.
---
---