A night of hunt

Source of image of pixabay
At dawn in the gloom of a cold forest, invaded by pure silence, where the crow's song does not exist to announce the day, in the loneliness of deep in this miserable forest, there is a man with a hat that is tied to a Tree, wake up by the drizzle that invades your face.

-¿What is here, where is my brother and my dog? I just remember that.

-How did it start? You didn't know it and you weren't interested in knowing it now. All you wanted was to survive.

It only came to mind yesterday, that I left my home, since everything was a constant struggle with my wife to not get married, I just wanted to share with my brother. You had to leave my home to leave a moment of my monotony I want to go down to look for the shotgun to the basement, I also went to the patio of my house for my dog ​​that had already been sick to see if the air of the field and house improved it Your discomfort

-Where are my brother and my dog? Why am I tied to this tree? Nothing makes sense.
I only hear the rain fall into this desolation, but when I move I see shadows that stalk me, I do not know if it is my mind that betrays me and leaves me the reason for reality, but calm down and observe that I had my shotgun nearby but I could not find how to take it while tied is an infernal struggle.

I hear many infernal noises that approach me, only red eyes look like hell itself, it only comes to my mind that I am imprisoned.

I manage to see the light in the daytime, but I keep on listening to the infernal voices of animals that watch me, they approach towards me, when I manage to see they are persons, with the eye painted of red that they watch and they surround me, after seeing so many multitude with the eye painted of red, I burst out laughing in high you.

¡ I that believed that they were a few monsters!

Give so of so much clamor, two persons approach, with someone much ill-treated without a hand, when it reacted.

¿ for god in my brother Martin! What have they done to you?

I Remain tied next to my feet this one my shotgun, I scare what it is spending, only I see as they kneel down to my brother before me, one of the unknown thing extracts a knife an ear cuts him and her one eats as one to crush, my brother begs for his life and I cannot make anything tied, only I understand one only thing is that they are cannibals, and imprisoned are we, since it can my brother fights with one of it, but it fixes to him the knife badly hurt manages it was bringing over before me, it manages to bring the shotgun closer to my hand, the knife of his body is extracted, to tell me the cord, I manage to see that more of this approaches travel them.

¡Samuel takes come untied!

¡ Martin!

it takes It as a surprise to my brother, I manage to come untied, take my shotgun, but suddenly of the deep of the forest an animal approaches I do not manage to discuss it.

¡ but if my old dog!

The missing dog appears and attacks one of the cannibals, who had my brother trapped, approaches towards me, every moribund one embraces me, my dog puts itself on me at the head to defend me, as an elegant lion his territory, I take my shotgun and give to the trigger and it has no cartridge has two channels I empty, check my pocket and have some, but of the fright they fall down to me, I manage to take two I achieve it it will put, and when I realize that it comes several with axes to carve us up, he entrusted in my instinct and achievement shoots against my attackers, with two I shoot demolish the head to two of them and these disperse, my dog goes and attacks one bitting in the neck, managing to cut his veins, and blood filling the whole place.

¡Hope that Martin these savages are fleeing!
After so many dispute of surviving light of the day with these savages, load again my shotgun, since I could with little breath, travel all the time towards at the head, my poor brother Martin has lost great blood and very moribund, then after a long hour to walk on this forest without soul, manage to obtain my van.

My brave and old dog he is the first one in being raised to the van, manage to put my brother, but suddenly an arrow crosses the rear glass, I threw myself to the soil crawling, since I could manage to get and light the van and dismiss me of a sure death.

After so bloody passage our withered man and his faithful dog come to his destination again to house.

¿Love say to me that it happened?

¡Remain calm that is a long history that you will never forget in my life!

the days Happened, my brother Martin recovered and went away to his house with his family, after several weeks, it is the date and the time did not stop in thinking about this madness in the night of country house, my wife took it as a simple adventure, without any anxiety.

Then in this Sunday since I manage to clear my mind, my wife says to me that I invite several of his relatives that I lack for knowing, tour is already glad to the peace in this house, I have promised not to go again of hunt.

¡Love come capture a glass of wine that I am happy that my family comes!

Our family man shares the delicious glass of alive.

¡Love is a pear I go a moment to the bath!

The beautiful young woman handcuffs washes his/her/its face, extracts of his office of the bath, a red painting and the red eye makes itself up as the savages, it extracts a big knife hidden in the office.

¡Love they touch the door your family seems that they came!
Our brave man opens the door and sees two vans replete with the savages of the forest who attacked it.

The impacted man for similar astonishment, runs towards where the wife is, opens the door and sees her that it is painted as the savages.

¡Love that it is spending!

¡My love they are my families!

¡I was who I said to your brother who should come so that they were of country house! !And that I had my family that they them were going to help with his hunt, in a forest next to here, where you were!

The man invaded the fear and the confusion, but he began to feel badly as everything was moving in his head, really only his wife had sedated it for his dinner, the poor man falls down raises between everything they take the clothes from him and his wife they call them all.

¡Everything come to to eat the dinner this cérvida in the table!

Nothing is sure because demons chase us ours

Author of this story @omegarojo827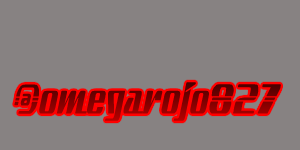 ---
---