The Importance of Not Providing False Information
I think we as a community can all agree that providing true and accurate information is prudent to both retaining users and onboarding new members to the community, particularly for the large projects and games. If a business were to provide false information, particularly if they knowingly provide false information, or if they fail to live up to the information and terms of services and/or policies they have put out to the public it can lead to some pretty nasty consequences such as public backlash or lawsuits. While the consequences here may be more subtle like users not staying or onboarding period due to decreased reputation of the chain as a whole do to misinformation and failure to maintain current information and terms of service, the former can still apply to certain entities on the chain.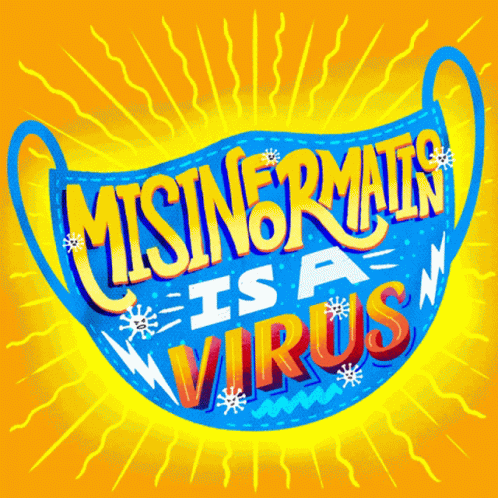 The importance of providing current and accurate information grows exponentially as HIVE grows in popularity AND as more tech giants enter into the blockchain and web 3.0 space. At this point I think it's relatively safe to say that with the recent (last 6 months to a year) attention HIVE has gotten that a decent percentage of the web 3.0 populace knows of it, if not having wallets themselves. At this point I believe onboarding people from web 2.0 is of high importance and they do not understand the, well let's say lackadaisical attitude, web 3.0 veterans have come to expect and grow numb to. As a Chain and a Community we need to come together to both hold each other and the projects accountable for providing accurate information so that this place is both shiny and attractive for onboarding web 2.0 users and to avoid landing ourselves as an easy target for mega-tech corporations to knock out competition. Not to mention the potential ramifications for the community and the entity if someone were to try and pursue legal recourse for perceived financial losses based on non-current non-factual information provided by projects about themselves.
Another facet to this is that if information fails to be updated and someone operates on that information that information needs to be honored and then IMMEDIATLY changed to prevent a potential violation of your own terms of service or policies with that person, which could potentially lead to the previously mentioned consequences, and further misinformation. This plays into having a high quality, high reputation project and blockchain, as for newly onboarded people a poor impression of one project or entity can lead to a poor impression of the entire chain causing them to no longer remain. I recently ran into an example of misinformation on a projects website with @risingstargame.




I went to go verify my account and saw this information in their verification instructions. The other option was to buy a pack with HIVE or WAX according to the information provided in their instructions. Choosing to send an email for the verification rather than buy packs as I am not that invested in the game I expected to wait up to 7 days per their own words in their verification instructions and guidelines. I did not get verified in those 7 days so on the 7th day I popped over to the discord. I figured people get busy, not a big deal it'll get taken care of which is where I was met with these responses.





Now I don't mind waiting a little extra time, however if I were brand new this would be very off-putting to me. The fact that they won't honor the time frame they have on their site, wouldn't give a time frame beyond "some weeks" and suggested I buy a product from them instead for automatic verification after already having waited through their waiting period posted in their instructions, and then having it acknowledged that it is very old info on their site would through some major red flags for me as a new user and it would take at most one other bad experience like this to drive me away from the chain entirely. Another issue with this situation is that their info still has not been updated to reflect their policy accurately even after this interaction (the screenshot of the policy was taken while writing this post). There was also another similar interaction after this one which I will not post as I have not received permission from that user to post their interaction to the chain though if you go and scroll I'm sure you will find it. When I was brand new to HIVE, I was also brand new to crypto and blockchains in general and honestly I was kind of sketchy about it. My interest brought me here and due to having several good experiences that drove me to stay, however if I had run into this in my initial days I can't say for sure that I would have stayed around for those good experiences due to already being unsure of the situation as a whole.
It is important that we as Hiveians, especially those running projects, maintain accurate information for how things work to avoid potential negative consequences from anywhere on the spectrum and to keep ourselves as shiny as possible as that is something that is just to easy to avoid. We also must hold each other accountable to do so that way the community can grow and flourish.
Thank you for taking the time to read this, and please don't take this as a hit piece on RisingStar. They were just the unlucky example for something that is very important for us to keep in mind as a community as they are the most recent example I have personally run into.
---
---