Building a Sustainable Future Through the Lens of the Past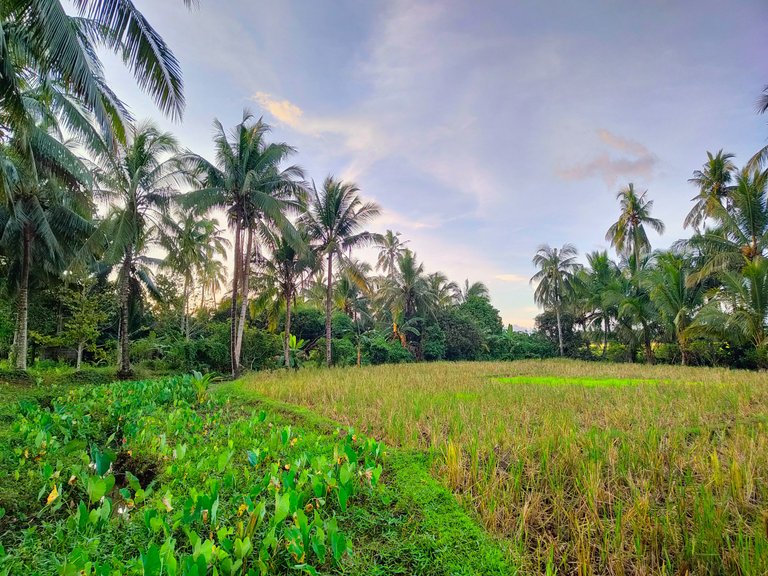 Birds sing after a storm; why shouldn't people feel as free to delight in whatever sunlight remains to them? — Rose Kennedy
It's been a full nine years after Yolanda.
Who is Yolanda and why do I care so much about it?
The Super Typhoon 'Haiyan' Yolanda visited the Philippines by dawn during the 8th of November 2013.
I was still in college that time and was still immature about the world I was in. There were repetitive news on TV and the radio, the internet wasn't so active that time as compared today.
It was a 230 kilometers per hour storm and was still unheard from our generation that time. Although, some resources claimed a storm of the same power already happened around a century earlier on the same path.
The event also relieved local myths and legends of a spirit guised as an old woman who castigated a village with a severe storm for overusing nature's resources.
Who knows? It might be a true story made into a myth to pass knowledge down into generations after another.
2013: The Day Before the Storm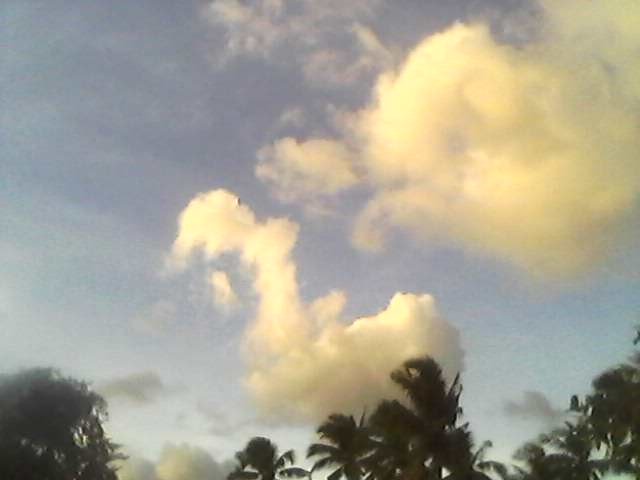 We were told that classes were canceled and we must go home to our families. I was living in the city alone and needed to travel by bus, but the terminal was full of panicking travelers already. Luckily, I was able to book a ride home.
My bags were packed and I still have other stuff on carry. Along the way, as I was sitting by the window, I looked around. It was still sunny and the day was still.
No dark clouds.
No wind.
People are still in denial, we never had it before.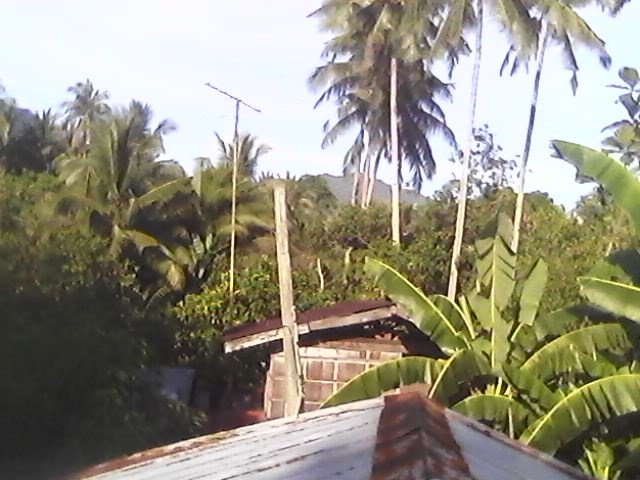 We always have rainy days.
Signal No. 1: Heavy rainfall is expected, but the classes still continues.
Signal No. 2: It very windy, but the college students still go to school as usual, until further notice. Some colleges are colloquially called as 'Typhoon-proof' and even 'waterproof' because of the heavy disregard to bad weather.
Signal No. 3: All classes and work are suspended.
But Signal No. 4 AND 5? We never heard of it. Some people though it was a hoax!
That evening, the dark clouds came but no signs of wind. As the night gets deeper, the light rain started. Our relatives evacuated to our house.
We were on a standstill and we were all sleepless, we just don't know what will happen anytime.
2013: When the Storm Cried in Anger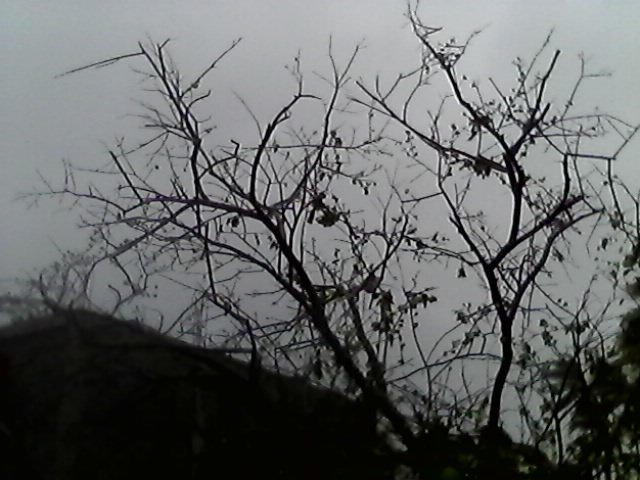 By 4 AM it was already raining really hard.
Around 5 AM, the strongest wind battered without end.
In the darkness, we can only hear the sharp whistling sound. It was like a giant woman wailing in anger or in pain. She wailed, cried, and whistled unceasingly.
Our house was trembling.
Our roof was shaking.
Rainwater enters to even the smallest crevices of our home. The walls were wet and dripping with rainwater. We covered the important stuff with plastics and elevated the remaining stuff off the floor. The floor was flooded already.
Leaves, twigs, and other tiny debris, enter our home from unknown entrances.
After an hour, we were eating hot porridge to warm our bellies as we hide inside from the dangers of the the super typhoon. I carefully opened our window and peeked outside as the storm seemingly calmed down, but it was still zero visibility!
It was all white, as if we don't have neighbors nearby.
Yolanda calmed down a bit more.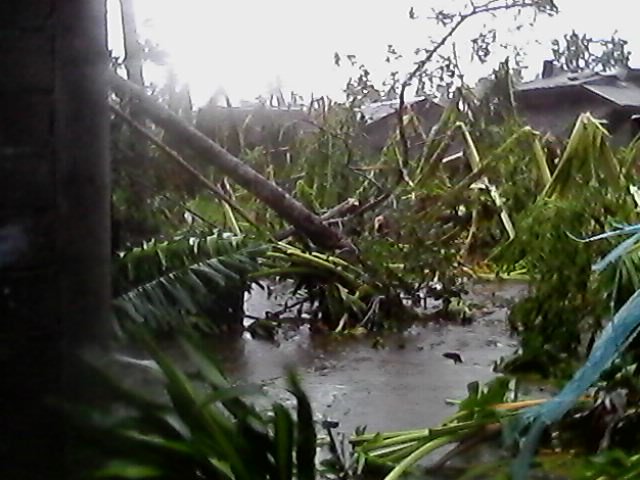 I trees were gone and the roof of my grandpa's house was blown away already. They were inside with my sisters and cousins on the ground floor by the kitchen. The room upstairs must be wet, but who cares, we were all still in hiding.
The wind blew even more stronger and rained more heavily. Our roof squeaked and trembled from time to time, as if anytime it will rip open, we just prayed and waited for Yolanda to stop.
By 7 AM, the storm has passed.
We all went outside.
No trees were left with mercy.
If it was still standing, no leaves were left.
Everything was on the ground.
Trees, roofs, electricity lines, and other things were brought to the ground as the storm passed by.
We were just lucky many houses in our village were still intact.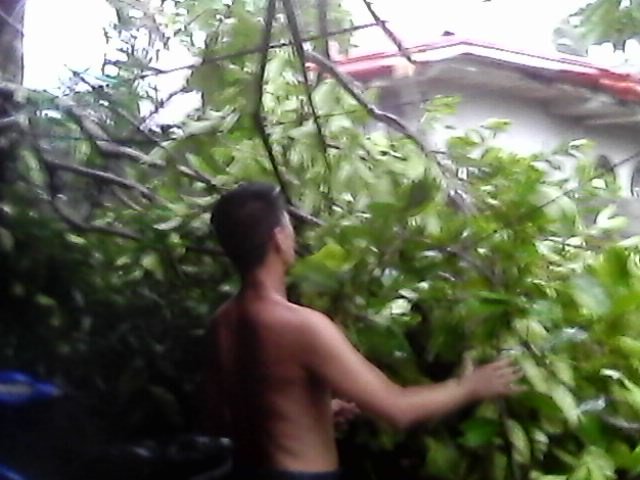 I climbed to our roof and was saddened by the destruction—it was all gray. You can see a few more hundred meters away than usual. People were busy scavenging on stuff they can retrieve. Men were busy cutting down trees and repairing there houses immediately.
Our orchards were leveled and are still recovering even until today. We are still grateful that we were all safe.
It would still take more than a month of silence and darkness. Electricity was successfully fixed before Christmas of that year.
From our city and as you go up our region, the devastation compounds further, with the Tacloban and Samar area the severely hit and with the highest casualties.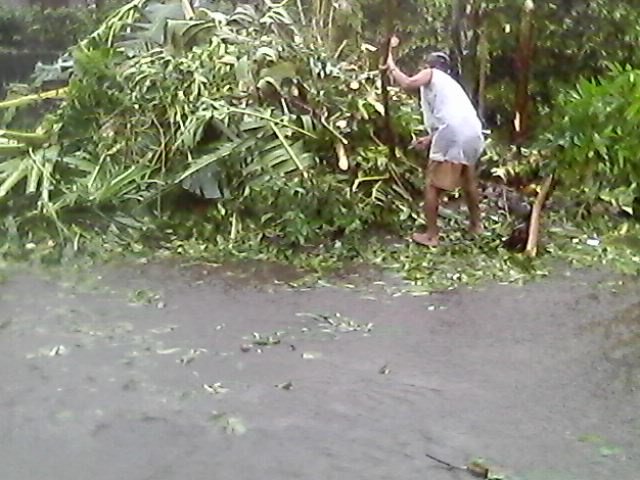 Although we had severe damage brought by the storm, there was little to no support from the government. The media in the TV portrayed successful release of aid and other means of support, but were just blatant lies.
Even at the face of disaster, it was the deeply rooted politics that deprived the people further from the immediate needs.
We were just lucky we have abundance that time and additional aid from private organizations reached us through the connections of my father.
If you travel around Visayas in the Philippines, even after disasters and crisis, you will see us smiling and even sharing some broken laughters. It is not because we don't care about the world or our pains, but we laugh it off so we can stand again stronger with or without the help of those in power.
A Brighter and Safer World
Even after almost a decade has already passed, those who survived the super typhoon were, in some way, still traumatized by it.
The fallen Mango trees where I extended my permaculture garden was the product of the Super Typhoon 'Haiyan' Yolanda.
Right now, climate disasters has become more normal than ever, but the question is not about what to do after it. Those in power must execute solutions that will make communities more adaptable, resilient, and sustainable in the long run. If old solutions don't work, then it must not be repeated all over again.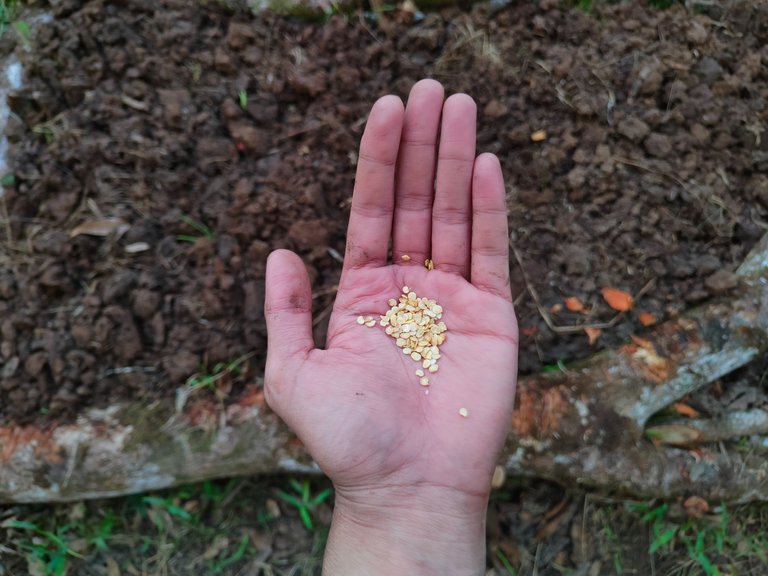 Just a reminder, anyone cannot save the world from saving on gas, not using petro-derived products, or living a minimalist lifestyle as long as the big corporations are allowed to consume Earth's resources for their gain.
What comes into my mind is to bring up a new generation who proactively work in symphony with nature. Since what we do is not enough, what else can we do?
It is not our job to aimlessly fight with our enemies, but it is to train our children to replace the corrupt and bring in sustainable culture to a norm. Let's just continue to believe for a brighter and safer world away from the society that we are in today.
We can delve into science fiction, but it might be a reality later on. It can be post-capitalist world, who knows?
I don't know how that would eventually work out, but I hope it will.
Weather Forecast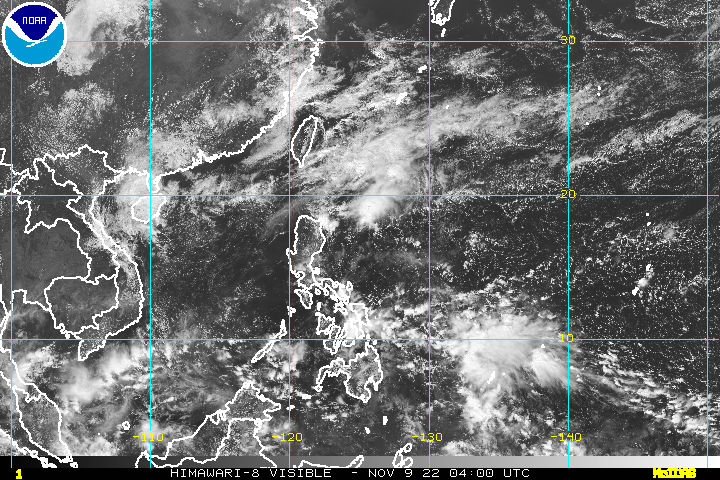 NOAA: HIMAWARI-8 West Pacific Weather Satellite Image

2022-11-02 12PM
Scattered Thunderstorms
30°C / 82% H
W 15 km/h ENE
P 59% 5mm
UVi 6

Find localized weather updates through AccuWeather and WeatherAtlas, or better yet, weave your own weather sensors and build and AI to forecast weather for you.
---
PINNED POSTS
---
Explore Communities

Logos are owned by its respective community and/or its owner/s.
---
About Me
@oniemaniego is a software developer, but outside work, he experiments in the kitchen, writes poetry and fiction, paints his heart out, or toils under the hot sun.
| | |
| --- | --- |
| | Onie Maniego / Loy Bukid was born in rural Leyte. He often visits his family orchards during the summers and weekends, which greatly influenced his works. |

Follow on Instagram
---
Support with Crypto
Bitcoin 34hdQNHHFUodqegi2wwNeNw2p35ewvnaXQ
Ethereum 0xd36126ab2463c3404cca1c97d8f3337917dfd113

---
© 2022 Onie Maniego and Loy Bukid
---
Don't forget to vote, comment, and follow me.
Not yet on Hive? Earn while blogging.
Sign up with PeakD | Ecency

---
---