Planting 100 Ginger Rhizomes in the Permaculture Garden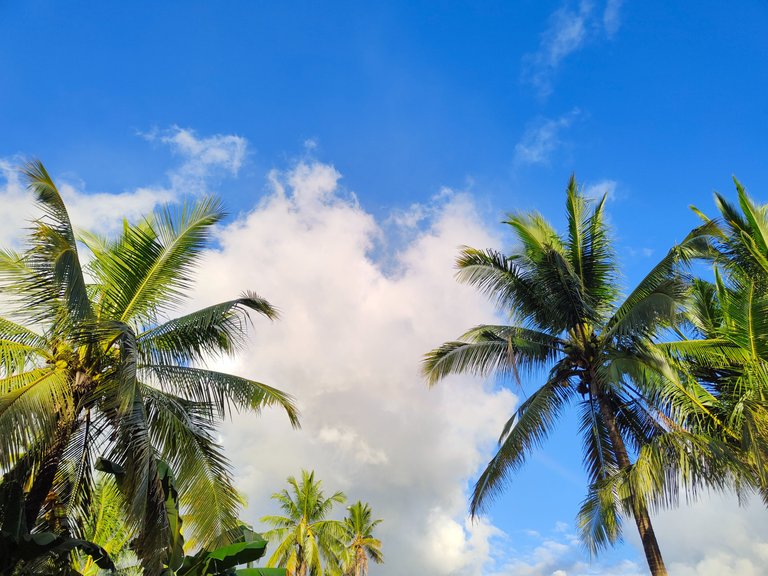 Like a plant that starts up in showers and sunshine and does not know which has best helped it to grow, it is difficult to say whether the hard things or the pleasant things did me the most good. — Lucy Larcom
The weather is pleasant today.
It's been a relief after months of searing heat and heavy rains.
Still pleasant although the sun was blazing against the blue sky, so unlike the previous months where the intense heat was just so draining.
Helping the Bigger Hive Community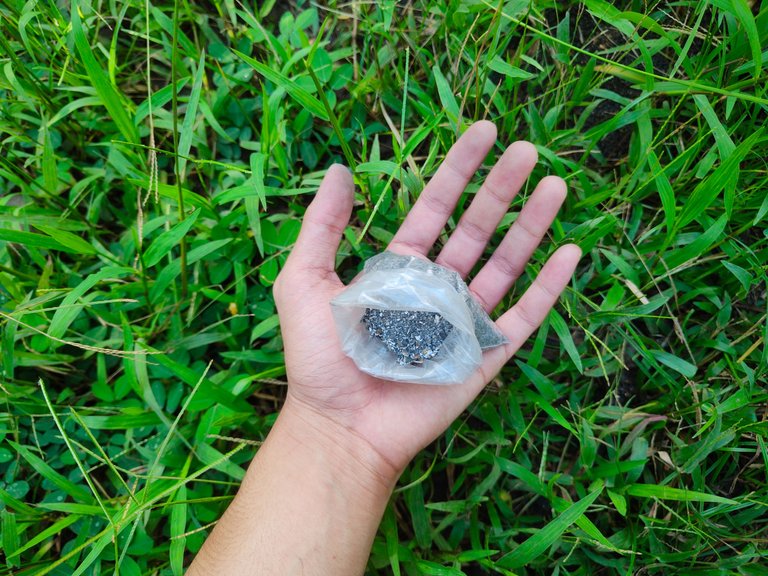 To those who might have not known it yet, aside from doing gardening, I am also co-running the HiveHealth community where, through automations, the best posts are collated everyday—the same way Google News scrape the internet for top articles for people to read.
A few days ago, I messed up and had to work double time to fix things up fast. I upgraded my workspace where I do the automations for my work and other projects—I let the computer do all the tedious jobs for me.
I updated and upgraded my setup, then also made optimizations and it seemed to work fine when I tested it, but after adding it altogether it stopped working as intended, then my internet was down for a day.
I spent three days staring into my laptop and kept trying, solving one problem at a time, until I finished everything that I committed to, it was up and running by 2:30 AM today!
So, the Daily Good Read List was posted very late and ended up working on my three-day worth of backlog on the Engagement Challenge that I hosted where the daily winners are rewarded with Hive SBI and Ecency Points.
I went to sleep at 7 AM today.
Gardening To-dos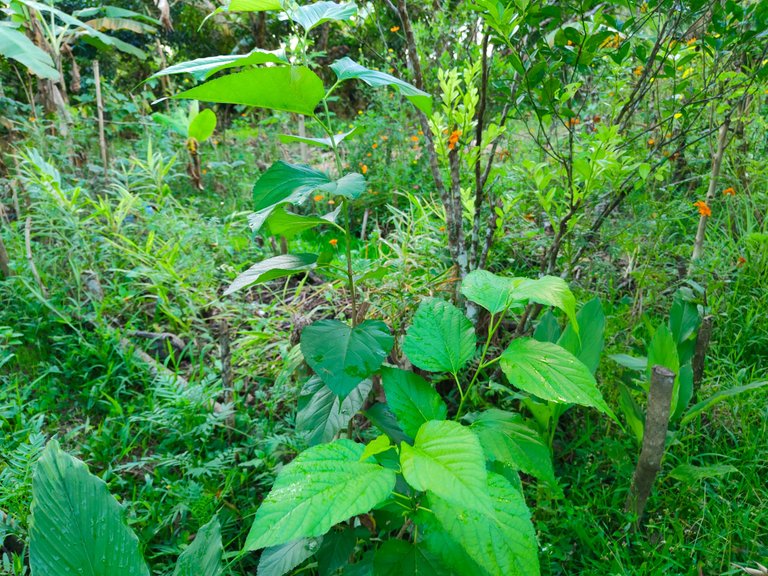 I had my super-late brunch...
Then I prepared my usual gardening toolkit: bottled water, seed collection, shears and my machete. I also brought an eco-bag full of kitchen scraps for the new raised beds.
When I arrived at the orchard, I checked around and it was already overgrown with grasses and weeds. The bananas were growing tall and its leaves made shadows along the overgrown path. The mulberries have grown quite a bit and are almost my height already.
And the coffee seedlings?
They were all covered by the tall grasses and weeds, I needed to clear the base or else it would die without enough sunlight.
The sweet potatoes have climbed down from the raised beds or have crawled further from where they were planted. It should be ready by the end of this month, but my mom recommends to postpone its harvest early next year instead.
I reached to where the Cocoyam 'Pakudo' plants were grown, actually I planted around 10, only two successfully grew. Each mother plant, locally called as ina, will grow more rootcrops to be harvested without killing the main plant. It can also grow almost indefinitely and is very low maintenance.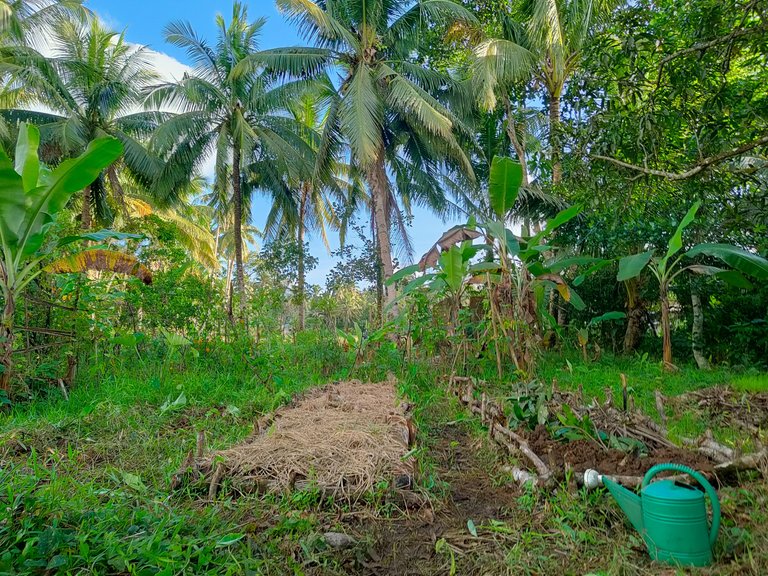 After my melodramatic tour, I went to the extension of the permaculture garden and spread some seashell powder which my older sibling prepared several weeks ago. Much like sand, it adjusts the PH of the garden soil while also improving the soil texture.
I continued my work on the next raised bed, filling it with more plant debris then with more garden soil. It wasn't done yet, but I already planted ginger, garlic, chili pepper, and marigolds. Growing different crops altogether is okay, since each of those has different timelines of growth.
When the marigolds matures, I intend to grow cucumbers, so it can used the marigold as natural trellises, hashtag resourceful, lol!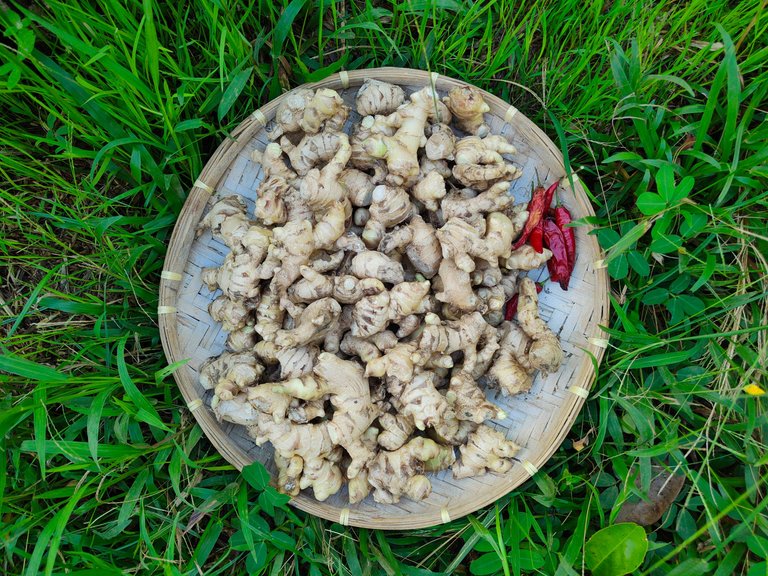 Notice how the ginger plants survive better over the recent floods?
I'm growing more to use it as natural barricades to the permaculture garden whenever the water rises. Aside from being highly productive and profitable, it is very helpful to lessen soil erosion in the long run.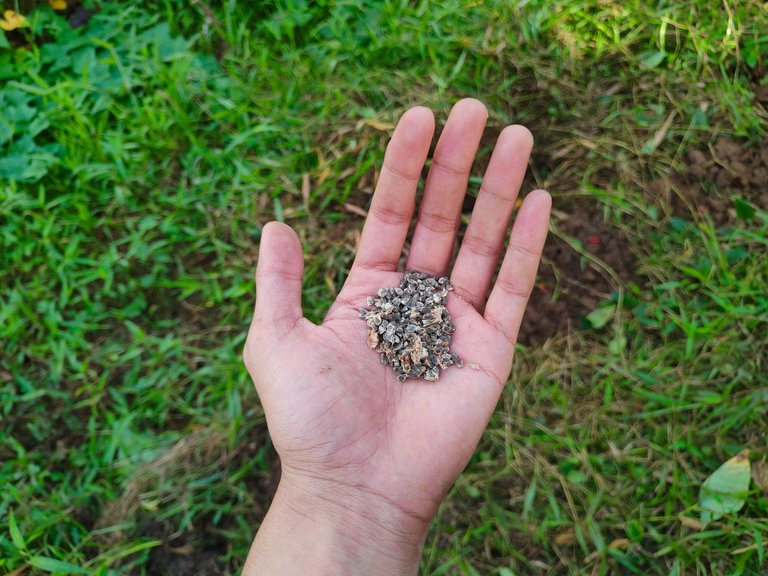 A few days ago, I took a fruit from the 'Barumbong' plant and dried its seeds. Today, I spread the seeds outside the permaculture garden to introduce it to the young food forest. I found out that aside from attracting bats and birds, it is also a medicinal plant.
Before I left, as usual, I climbed the coconut tree to have a refreshing drink of buko juice. It is a great thirst quencher plus it contains natural sugar and other nutrients to re-energize my body after the sleepless nights and the routine gardening duties.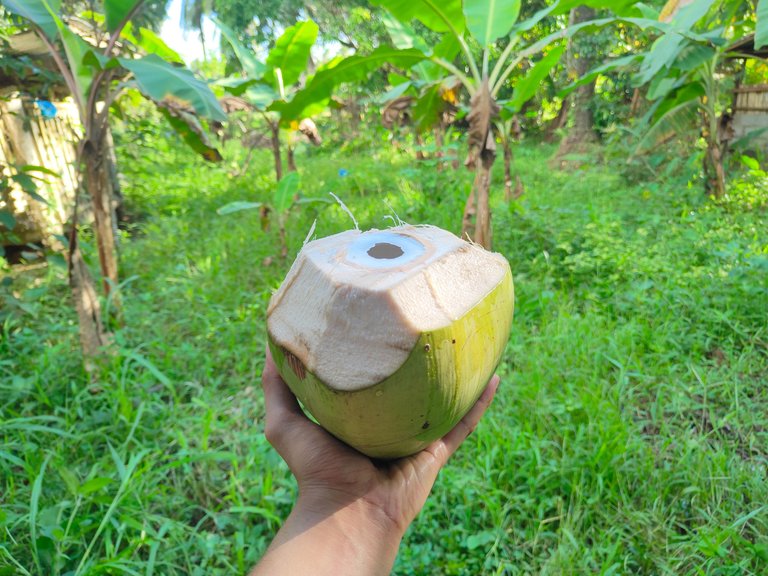 In the next few days, I'll be harvesting bananas which were planted before I started.
It was great to see the food forest maturing.
I'm so excited for the next year already!
Weather Forecast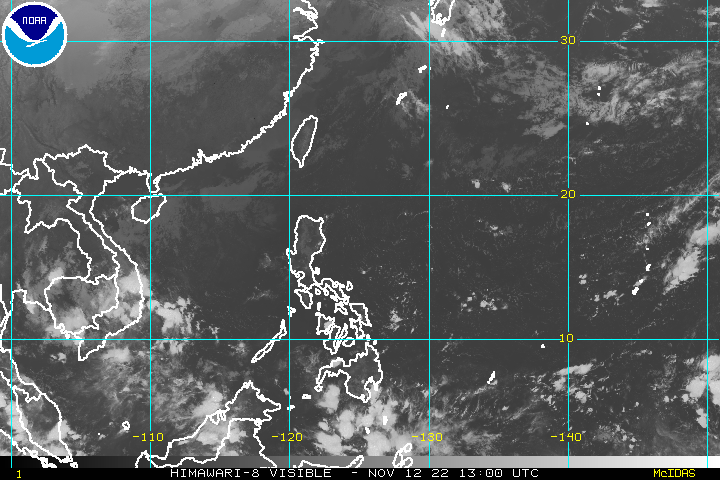 NOAA: HIMAWARI-8 West Pacific Weather Satellite SOURCE

2022-11-12 3PM
Partly Cloudy
26°C / 91% H
W 8 km/h NE
P 56% 2mm
UVi 3

---
PINNED POSTS
---
Explore Communities

Logos are owned by its respective community and/or its owner/s.
---
About Me
@oniemaniego is a software developer, but outside work, he experiments in the kitchen, writes poetry and fiction, paints his heart out, or toils under the hot sun.
| | |
| --- | --- |
| | Onie Maniego / Loy Bukid was born in rural Leyte. He often visits his family orchards during the summers and weekends, which greatly influenced his works. |

Follow on Instagram
---
Support with Crypto
Bitcoin 34hdQNHHFUodqegi2wwNeNw2p35ewvnaXQ
Ethereum 0xd36126ab2463c3404cca1c97d8f3337917dfd113

---
© 2022 Onie Maniego and Loy Bukid
---
Don't forget to vote, comment, and follow me.
Not yet on Hive? Earn while blogging.
Sign up with PeakD | Ecency

---
---