My impressions about the World Cup Qatar 2022
English
Well, the 2022 World Cup in Qatar is over, and I have had the privilege of many matches since work gave me certain freedoms and I am grateful for that.
Before the start of this tournament, many negative comments were seen on social networks. At the beginning there was a lot of controversy about the host country, culture clashes and speculation. Once it started, it seems that all that was dissipated by the sports fever. We all became infected with the excitement of the first goal scored by Ecuador. For the good of the sport, it was very important that all those speculations were buried and we had a spectacular World Cup.
The point that I do consider controversial has been the refereeing, although the off side was right, as for some penalties and cards shown or not shown, there were very weak matches in that aspect.
From the first moment I saw Argentina with many possibilities of winning this World Cup. The soccer level with which Messi arrives was very top, well above some previous editions, plus the group of players and the direction of Scaloni gave the feeling of a united and winning team. The other team I saw in the final was England, although they showed a great level, they succumbed to the best version of France.
The first matches of France, Brazil, England and Spain, made me doubt against the version shown by Argentina in their first match. But by the end of the group phrase Messi had already shown what he was coming to, and Scaloni had everything under control.
I must say that this is one of the most exciting World Cups I have experienced, since the 98 World Cup until now. Not to mention this final, which will be talked about for decades and will go down in the history of the beautiful game.
This title had been sought and suffered by Argentina for 36 years, 4 failed Messi's World Cups. This title was the focus of discussion for many years to define who is and will be the greatest player in the history of this sport, many will come but he will be unique, he deserves it, there are no more doubts.
I hope you like this text of my impression of the Qatar 2022 World Cup. Best regards.
Translated with www.DeepL.com/Translator (free version)
---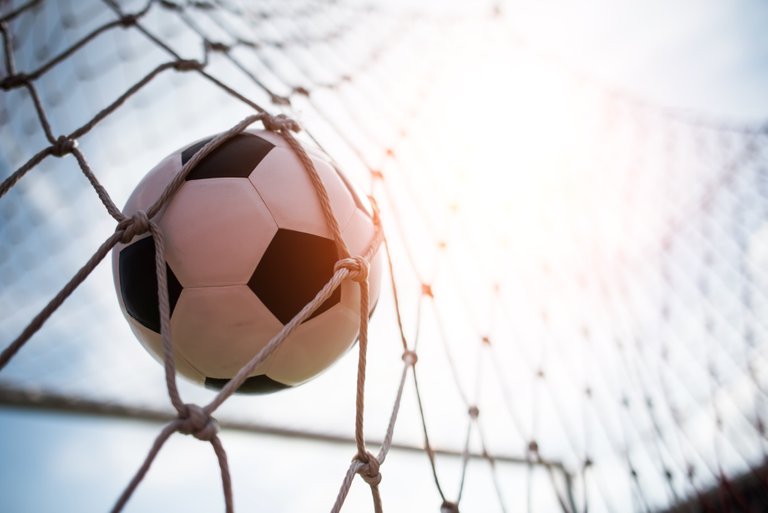 ---
Español
Bueno, se ha terminado el mundial de fútbol 2022 en Qatar, y he tenido el privilegio de muchos partidos ya que el trabajo me dio ciertas libertades y eso lo agradezco.
Antes de iniciar este torneo, muchos comentarios negativos se veían en las redes sociales. Al principio hubo mucha polémica en torno al país organizador, choques culturales y especulaciones. Una vez iniciado, parece que todo eso fue disipado por la fiebre deportiva. Todos nos contagiemos con la emoción del primer gol anotado por Ecuador. Por el bien del deporte, fue muy importante que todas esas especulaciones quedarán enterradas y se vivió un mundial espectacular.
El punto que si considero polémico ha sido el arbitraje, aunque el off side lo vi acertado, en cuanto a algunos penales y tarjetas mostradas o no mostradas, hubo partidos muy flojos en ese aspecto.
Desde el primer momento vi a Argentina con muchas posibilidades de ganar este mundial. El nivel futbolístico con el que llega Messi estaba muy top, muy por encima de algunas ediciones anteriores, además el grupo de jugadores y la dirección de Scaloni daba la sensación de un equipo unido y ganador. La otra selección que veía en la final era Inglaterra, aunque mostró un gran nivel, sucumbió con la mejor versión de Francia.
Los primeros partidos de Francia, Brasil, Inglaterra y España, me hicieron dudar contra la versión mostrada por Argentina en su primer partido. Pero al finalizar la frase de grupo ya Messi había mostrado a lo que venía, y Scaloni tenía todo bajo control.
Debo decir que es uno de los mundiales más emocionantes que he vivido, desde el mundial del 98 hasta ahora. Y ni hablar de esta final, de la cual se hablará durante décadas y quedará para la historia del deporte rey.
Este título lo había buscado y sufrido Argentina durante 36 años 4 mundiales fallidos de Messi. Este título fue el foco de discusión durante muchos años para definir qué es y será el jugador más grande de la historia de este deporte, vendrán muchos pero él será único, se lo merece, ya no quedan dudas.
Me despido, espero les sea de su agrado este texto de mi impresión del Mundial de Qatar 2022. Un abrazo.
---
Images are my own or screenshots taken by me, unless outside sources are indicated.
---
Follow me on Twitter
---

---
---