Coinbase is launching it's own NFTs Marketplace to rival OpenSea and Others.

Cryptocurrency exchange Coinbase to lunch it own non-fungible token (NFTs) Marketplace to rival the major players in the NFT industry, the likes of OpenSea, NiftyGateway, Rarible and FTX.US who has been doing incredibly well since it got into the NFT space, Coinbase NFT marketplace is set to lunch at the ending of the year, it comes with a peer-to-peer marketplace for NFTs and also hope to integrate more social features into the platform.
"If you've tried to create or purchase an NFT, you've probably found the user experience lacking," Coinbase said in a blog post."Coinbase NFT will make minting, purchasing, showcasing, and discovering NFTs easier than ever. We're making NFTs more accessible by building intuitive interfaces that put the complexity behind the scenes. We're adding social features that open new avenues for conversation & discovery." source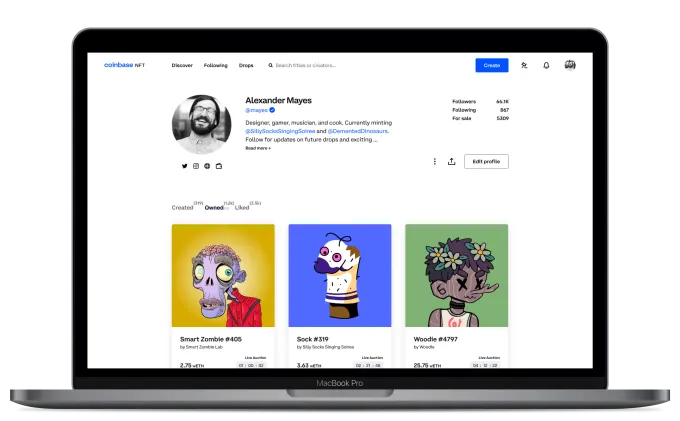 Source
According to news report from Bitcoin.com Coinbase had a lot to say consigning it's yet to lunch NFT platform.
"We're going to grow the creator community exponentially, a win for artists and for fans."
"Just as Coinbase helped millions of people access bitcoin for the first time in an easy and trusted way — we want to do the same for the NFTs," Coinbase added.
Coinbase further explained: "All NFTs are on-chain. The initial launch will support Ethereum based ERC-721 and ERC-1155 standards with multi-chain support planned soon after. We'll provide the best user experience, but we'll never lock creators in." Interested users can now sign up for early access.
Noting that "Industries such as fashion, gaming, and music are recognizing the power of NFTs to unlock new forms of creativity and ownership," the Coinbase VP noted, "If you've tried to create or purchase an NFT, you've probably found the user experience lacking."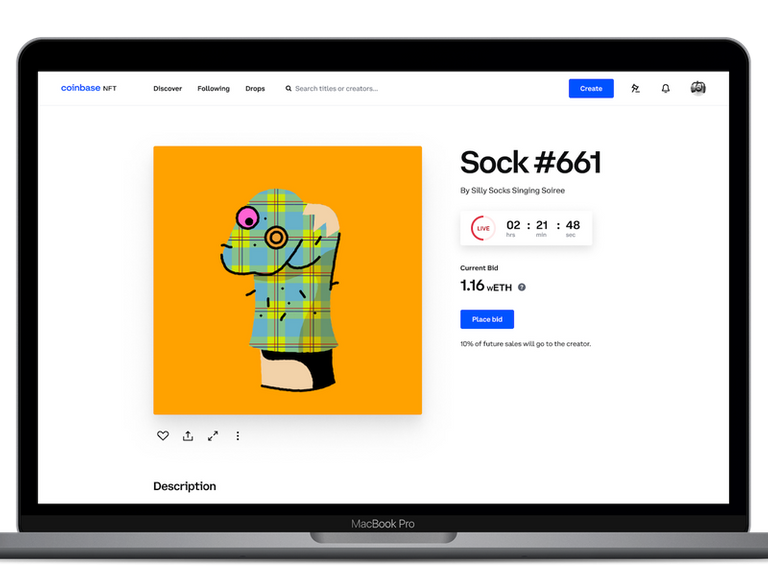 Source
Coinbase is coming in the NFT space guns blazing, keeping me and many other potential users anticipating what it's platform is going to offer, I hope they don't disappoint after all this hype of " grow the creator community exponentially and not going to have lacking user experience", but let's wait and see if it will put it's money were it's mouth is and impress the world of NFTs.
Post Inspirations
Source
Posted Using LeoFinance Beta
---
---