Don't miss out on the Last Call to the HiveFest train with "Bring your Fam to Leo" week
Last year was my first ever HiveFest and it was vital because of Covid-19 reasons I guess because Covid-19 canceled every physical meet-up and took everything vital, but the sad thing was I couldn't attend my first ever HiveFest, which is the biggest and most talked about yearly Hive Event which everyone looks forward to attending every year, for an opportunity to meet up with brilliant minds in the Hive community, share good ideas with each, bond and ultimately make new friends.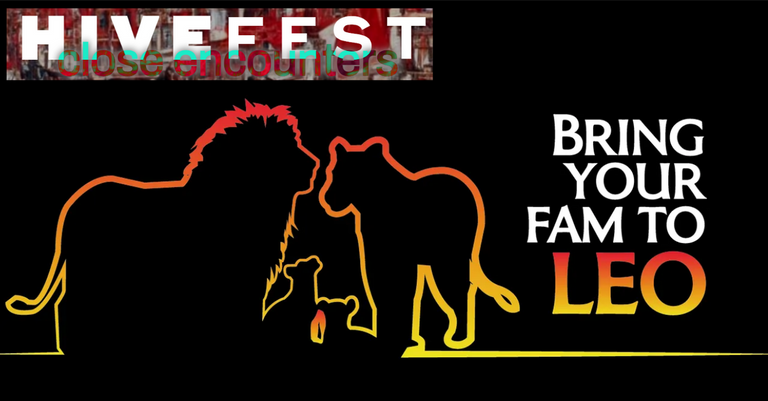 So I missed my first HiveFest because at that time last year my system which was the major requirement to join the HiveFest was in really bad shape. with the hope of the HiveFest being vital this year again I decided to start saving up to get a much better system or PC or Macbook, depending on how much I would be able to come up with, but unfortunately for me the HiveFest I was pumped up for and was planning to join in this year to have a full experience of it and not just reading about it and how it went from articles of those that were opportune to have attended it but this year's HiveFest is not vital but is going to be a physical meet up in Amsterdam, Netherlands, which is supposed to be much better meeting my fellow hive content creators in person but sadly I most likely won't make it again this year because of lack of funds, it really sad to be missing out on yet another HiveFest.
I am happy for those that would be able to make it for the event and also @leofinance and @blocktrades are holding a contest, to sponsor two lucky Lions 🦁 full event tickets and accommodation for each of them, which is amazing but you have to go through the contest procedure which I will be listing out soon shortly. congratulations to the 120 Lions that joined in on the LPUD (Leo Power Up Day) for a chance to be amongst the two lucky winners, but just in case you missed the LPUD, you can still join in by powering up 500 Leo tokens before July 31st. I have powered up 1700 Leo tokens recently, you can still join in too for a chance to be amongst the lucky winners. Before I drops the requirements for the contest below, let me just say this, although I have made posts on it before, Leofinance has changed my life and I will keep doing my best talk about it for the world hear me and know about this amazing platform.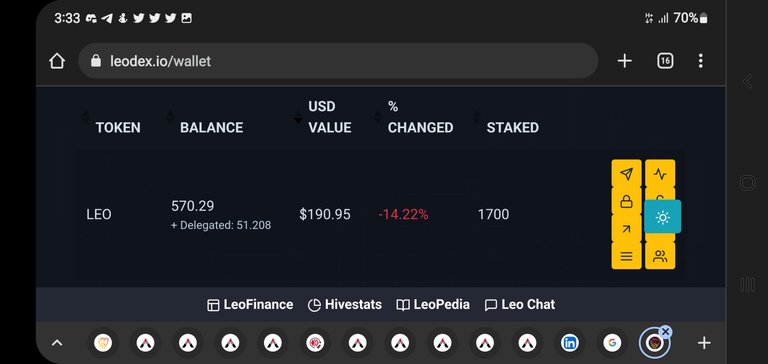 Recap of the Requirements to become eligible to win a HiveFest ticket
In case you are too lazy to click the link to the official announcement, the requirements to be eligible to win one of the two HiveFest tickets up for grabs are:
Have a Leo Finance account. If you are new to the Hive Blockchain and you want to create an account on Leo Finance, you can check out this simple tutorial to open your account using Twitter.

Follow @leofinance, @blocktrades, @leogrowth and @hivefest on the Hive Blockchain, follow @financeleo on Twitter and join the LeoFinance discord server.

Make a post about the LeoFinance + Blocktrades contest to let other people know about it using the tags #hivefest #blocktradescontest and #leofinancehivefest. Then share those Leo posts on Twitter using the hashtags #leofinance, #hive, #cryptocurrency and #hivefest.

Post at least 8 times using the Leo Finance frontend (desktop or mobile) during the month of July. Then share those posts on Twitter using the hashtag #leofinance, #posh, and #hive.

Participate in the Leo Power Up Day in July 15th. Power Up 500 Leo Tokens before July 31st.

Subscribe to the Leo Finance Newsletter and make a post about why it is important to be informed about the current markets and how the Leo substack provides useful information related to the crypto space. Then tweet about it using the tags #leofinance #substack #newsletter and #crypto.

Participate in Bring your Fam to Leo week.
To participate for the Bring your fam to Leo week is pretty easy, make a post on leofinance between now before July 31st talking about your participation in Bring your Fam to Leo, why you are joining and how it helps Leo Finance to grow our userbase, using the tag #bringyourfam. Then share that post on Twitter using the tags #leofinance ,#hive, #cryptocurrency and #adoption.
THANKS GUYS FOR READING MY POST.
PLEASE FOLLOW ME ON:
Discord: onwugbenuvictor#3447
Twitter: @VictorOnwugbenu
Posted Using LeoFinance Beta
---
---