Hong Kong retail investors can now trade cryptocurrencies, How would it affect the Crypto market?
Today's Crypto Market: Pump or Dump or Remain the Same?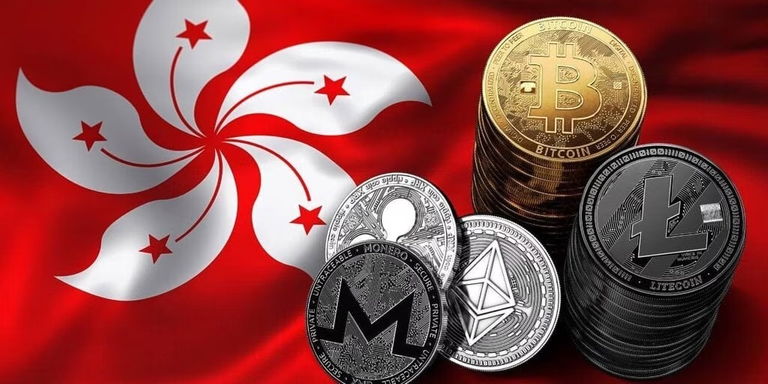 source
China has banned crypto more than a million times in the past, in fact, in 2021
China restricted its citizens from having anything that has to do with crypto, which included the banning trading and mining of crypto in their country. But as of today, China has taken a HUGE leap in getting back into the Crypto world, as Hong Kong retail investors can now trade cryptocurrencies, although it is not all cryptocurrencies obviously but at least Hong Kong retail investors are now back to trading crypto.
The list of coins to be traded by Hong Kong retail investors are Bitcoin, Ethereum, Solana, Cardano, Polkdot, Avalanche, Polygon, Chainlink, Litecoin, and Bitcoin Cash. Also in addition to the Hong Kong retail investors investing in crypto, they have to include in at least one or two indexes out of the five am about to mention below to their trades, talking about 21 shares, Nasdaq, Bitwise, Wisdomtree, and Galaxy.
Now, speaking of how this Hong Kong news about allowing retail traders like you and me to buy crypto in their country is going to affect the entire crypto market? If it is going to be positive and give us a huge pump as all positive fundamental news always does, or would it not have any impact on the market at all or would we see a dump. I am hoping for the best with is the news being positive enough to give us a nice pump as I already have a Bitcoin Long position already open and doing beautifully well but the market is moving slowly though compared to what I expected, hopefully, it will change soon.
PLEASE FOLLOW ME ON:
Discord: onwugbenuvictor#3447
Twitter: @VictorOnwugbenu
Posted Using LeoFinance Alpha
---
---