My Top 3 DeFi/DEX Coins To Watct Out For This Week.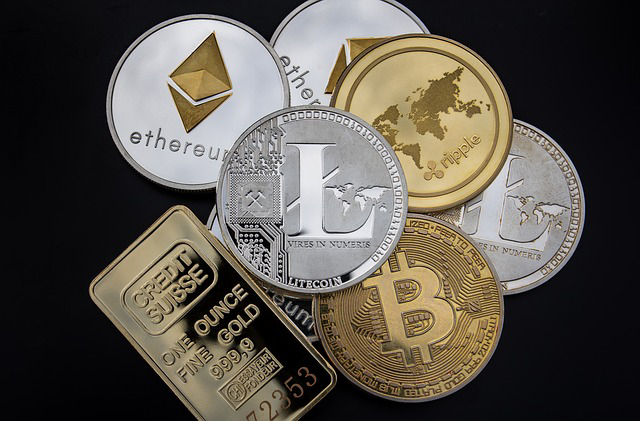 Pixabay
The crypto market is now recovering nicely, as yesterday Bitcoin move up +8.4%, when it pump from $41k support the got rejected at almost $44.7k previous turned resistance, during the last week dip yesterday morning, enough about Bitcoin.
Let me go straight into my technical analysis for the top 3 DeFi/DEX Coins to look out for this week:
UNIswap/USDT:
UNIswap is one of the coins that had the highest pump in the last 24hours, it gain 44.2%, it was fellowed by SUSHIswap who gained 40%. They both had very similar chart, you can even say identical.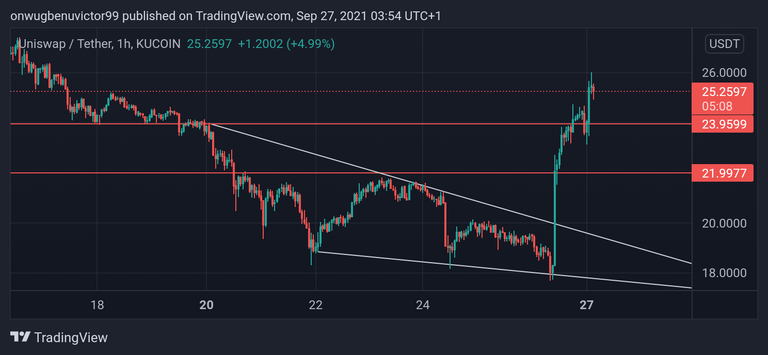 TradingView
So UNIswap broken the falling wedge yesterday after it dipped to test the support level of the falling wedge, then bounce off it quickly and formed a very large candle, it gained 24% from support at $18.1 and closed above the $21.997.
SUSHI/USDT:
As i have already stated above that both chart are similar, now you will see what I was saying.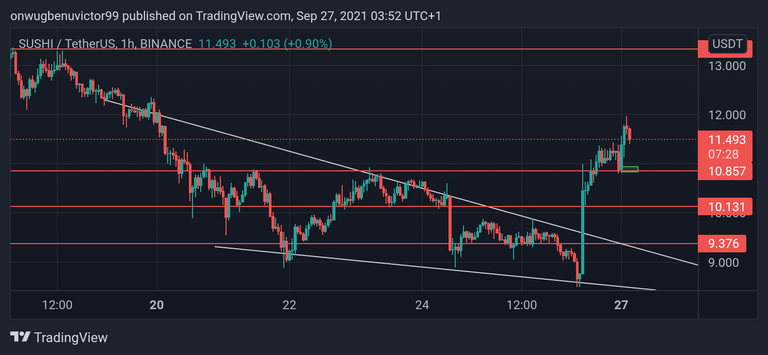 TradingView
After broke the falling wedge thesame way as Unisawp, price retested the $11.1 support then bounce off it.
$13.335 look like a very key area because of a lot of previous support and resistance area. If price breaks it will should expect to continue till $17, although there is a minor resistance at $15 to look out for.
DYDX/USDT: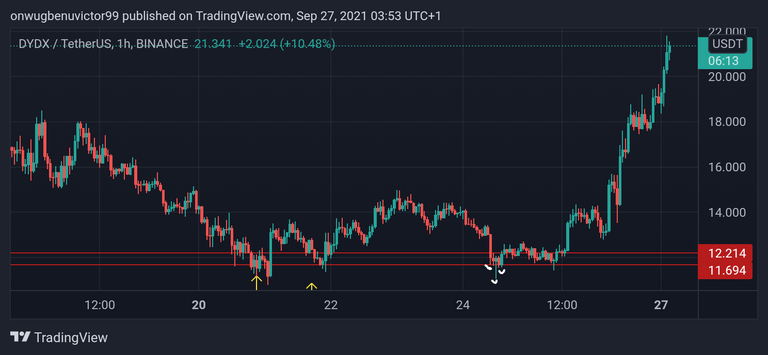 TradingView
DYDX is another awesome coin that I made analysis on a week ago, Why You Should Consider Buying SOL, DYDX and GALA Tokens if you read this post and took the trade on DYDX/USDT, you should in huge profit and smiling now, DYDX pumped +84% and hit two(2) ATH in one day, it's current ATH is at $21.8 and current price is at $20.6. as at last week during the dip it was as low as $11.6.
Happy New Week Guys, Happy And Profitable Trades To Us All
Posted Using LeoFinance Beta
---
---