Promoting and Putting Hive / Leofinance on the map has become a lifestyle
Honestly, I have lost count of how many times I tell people about Hive and Leofinance on a daily basis through word of mouth or on my social media pages because it has become a lifestyle for me, it comes to me as easy as it is for every human being to breathing in fresh air into their lungs and in fact Hive and Leofinance is like the fresh air you breathing in into your Finance, Crypto and Life in general, there is a lot to learn on Hive and leofinance trust me, if you are reading this post maybe through Twitter which is where I am going to promote this post as a form of publicity for Hive and Leofinance, and you don't have an account on Hive yet please create one today and sign up to a platform that can change your life.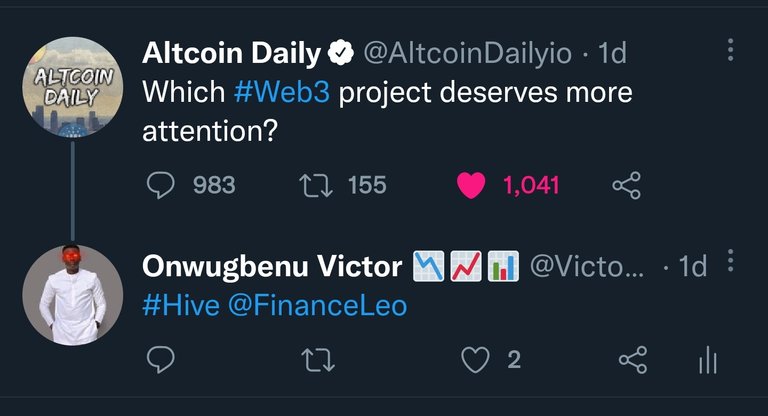 Benefits Of Hive And Leofinance
In the Hive ecosystem, you stand a chance at gaining quality and interesting knowledge daily, because they are a lot of brilliant minds here on Hive, like the person reading this post right now, I might not know who you are personal but I know that you being on Hive where you create contents to change other hivers lives and improve their knowledge as you also improve yours by reading other peoples content too and engaging with them or for those who curate contents, you are brilliant because you are wise enough to be on this amazing platform and you definitely add to your knowledge every day if you read a lot of contents here on the hive as you are reading my post right now.
How I Doing My Social Media Promotion For Hive And Leofinance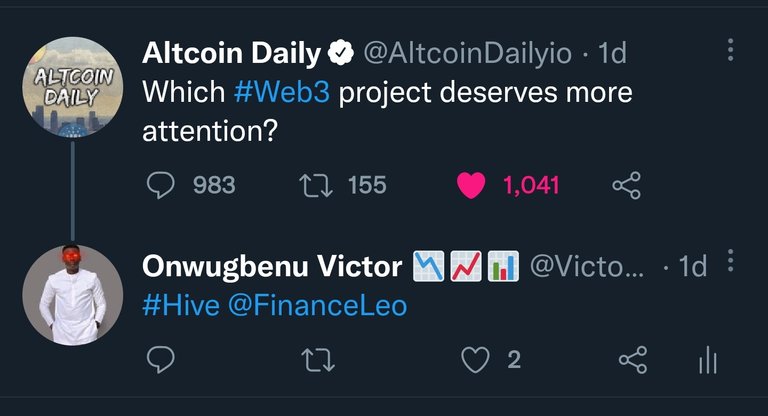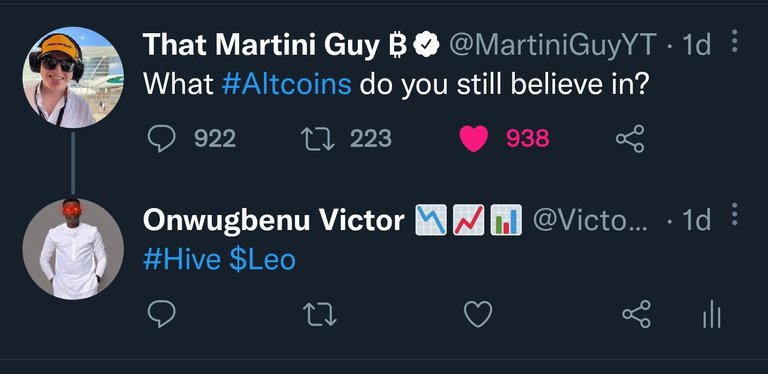 For social media, I use Twitter more because it is like the crypto hub for everyone and a platform where you can reach out to a lot of crypto-inclined individuals, which is my target audience, when I am promoting my post on Twitter I always make sure to add in the decision or tweet that those read it should visit and read more on leofinance, with the link to my post and also when I see tweets from crypto influencer asking questions like:
Which Web3 project deserves more attention?

Which What Altcoins do you still believe in?
I always make sure to leave a comment about Hive and Leofinance, so that more people would know about us.
THANKS GUYS FOR READING MY POST.
PLEASE FOLLOW ME ON:
Discord: onwugbenuvictor#3447
Twitter: @VictorOnwugbenu
Posted Using LeoFinance Beta
---
---