[ENG- ESP] MY EXPERIENCE OF TERROR PLAYING THE OUIJA BOARD PART 2// MI EXPERIENCIA DE TERROR JUGANDO LA OUIJA PARTE 2 😐😨👻
Hello dear Hivers!
I hope you are feeling well...
Today I bring you the continuation of my last post MY TERROR EXPERIENCE PLAYING THE OUIJA they liked it a lot and I decided to bring you a second part.
Since I managed to get Ligia out of that room, nothing was right with her, a priest came to the school, made several prayers, put holy water on her forehead and at first sight she looked and felt fine.
When I arrived home from that disturbing day, I noticed that my home was colder than usual, and deep in the hallway leading to the rooms I could hear a heavy rain but the weather was sunny; as I approached that rain became a static coming from the TV in my room, which was on.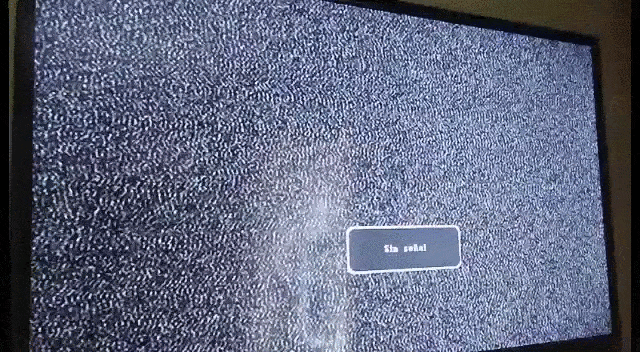 I was already quite dazed and I didn't want to think about anything, I turned off the TV and decided to sleep to rest, I woke up at about 3 in the morning, the light from the electric poles of the street illuminated my room but in one of the corners you could see a great darkness without form I don't know if I was still asleep but I didn't want to find out (I'm a coward for this kind of things) when I got up to go to sleep with my mom, the kitchen light turned on by itself, when I was going to turn it off, it turned off again by itself; so I ran and went into my mom's room.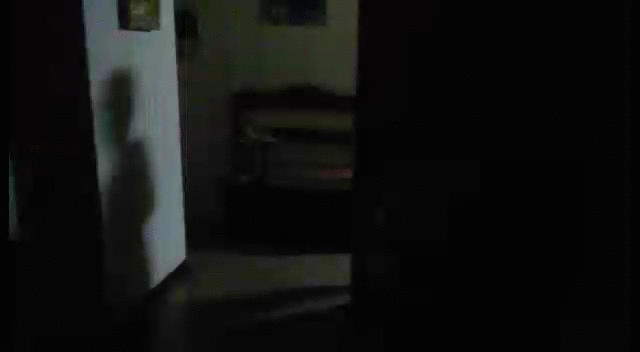 The next day I told her everything that had been happening and she simply told me to pray a lot and ask my ancestors to protect me. I talked to Erick and he told me that his dog had been barking all night and it wasn't like that, the dog was very docile.
I called Ligia to know how she was doing, but I couldn't get through, I called her mother and she didn't get through either, the morning passed calmly but as the day went by a headache was increasing little by little. That night I took some pills for the pain and slept until the next day.
On Sunday morning I realized that I could still see that dark shadow in the corner of my room in the daylight, I called my mother to see if she wasn't crazy, but she couldn't see anything. I knew that shadow had something to do with Charlie Charlie's game.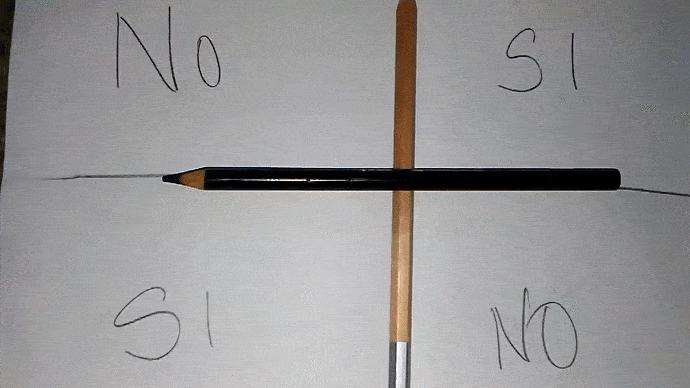 I called my grandmother and she told me that the best thing to do was to ignore what I saw, but it was very uncomfortable, I had already noticed that through the mirrors I saw something, every time I noticed its presence it hid.
As the days went by I realized that the presence I saw through the mirrors was that of a man (because of his build) the nights became eternal, in the corridors of my house I heard how someone ran from the door of my room to the kitchen... over and over again.
Erick was no exception, in his house things were moving around, his dog barked all day long and his little brother said he saw a woman walking around the house.
I could not go on, I decided to make a decision one night when I was alone at home, my mom had gone to a party with friends and I was studying, I go to sleep and when I wake up at dawn I hear the same noise... someone runs in the hallway, I close my eyes and try to continue sleeping and I turn my back to the door .
At that moment, the door of my room begins to open slowly (no more noises in the hallway) everything was silent, a great cold invades me and in a matter of minutes, something sat on my bed at the other end.
The fear did not let me turn around, I did not want to see anything! and at that precise moment was when that something lay down next to me, the tears came out of my face, slowly I was coupling, I sat on the bed and ran out of my room.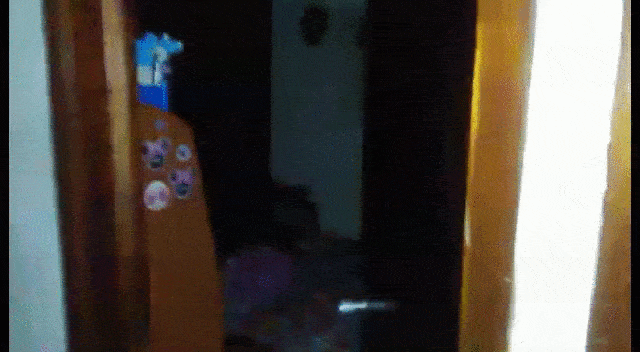 I turned on all the lights to wait for daylight. I decided to tell Erick what had happened to me the night before and he told me that his little brother was waking up with bruises on his body and he was worried.
I told him to investigate in the Facebook group where the "game" was taken from to see if there was any explanation for what had happened. And indeed, when you finish playing the game you have to say goodbye to the spirit, otherwise it will accompany you.
We decided to do our Ouija board again but this time without Ligia and Edward, since they did not want to know anything about what happened.
We started... Charlie Charlie, can you let us free? We stayed like that for a while until the pencil moved to yes.
We threw everything away and went to Erick's family witch doctor who recommended us to go to the bank of a river with a candle and burn everything used in the ritual.
That same day we went to a nearby lagoon and did as we were told.
After that day I no longer saw the black shadow in my room, I had no strange sensations, that which was with me was gone.
A great lesson I took from this experience I learned that, before participating in this type of events; it is better to investigate before than to regret later.
Thank you for making it this far.
AHORA EN ESPAÑOL
Hola queridos Hivers!!
Espero que se encuentren muy bien..
Hoy les traigo la continuación de mi ultimo post MI EXPERIENCIA DE TERROR JUGANDO A LA OUIJA les gustó mucho y decidí traerles una segunda parte.
Desde que logré sacar a Ligia de ese salón nada estaba bien con ella, llego un Cura al Colegio, hizo varios rezos, le coloco agua bendita en la frente y Ya a simple vista ella se veía y sentía bien.
Al llegar a casa de ese perturbador día, me pude percatar que mi hogar era más frío de lo habitual, y a lo profundo del pasillo que lleva a las habitaciones se escuchaba una gran lluvia pero el clima estaba soleado; a medida que me acercaba esa lluvia se convertía en una estática que provenía del televisor de mi habitación, el cual se encontraba encendido.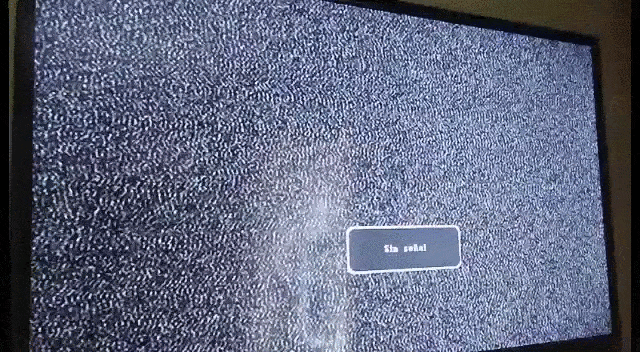 Ya me encontraba bastante aturdido y no quería pensar en nada, apagué el televisor y decidí dormir para descansar, despierto a eso de las 3 de la mañana, la luz de los postes eléctrico de la calle alumbraban mi habitación pero a una de las esquinas se podía ver una gran oscuridad sin forma no se si estaba dormido aún pero no lo quise descubrir (soy cobarde para este tipo de cosas) al pararme para ir a dormir con mi mamá, la luz de la cocina se encendió sola, cuando me dirigía a apagarla se apago nuevamente sola; así que corrí y entre al cuarto de mi mamá.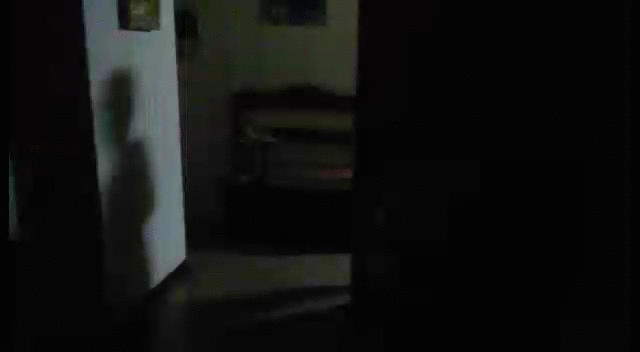 Al día siguiente le cuento todo lo que había estado pasando y simplemente me dijo que rezara mucho y le pidiera a mis ancestros que me protegieran. hable con Erick y me dijo que su perro paso toda la noche ladrando y no era así, el can era muy dócil.
Llame a Ligia para saber como seguía, pero no pude comunicarme, llame a su mamá y tampoco, la mañana paso tranquila pero a medida que transcurría el día un dolor cabeza iba aumentado poco a poco. Esa noche me tome unas pastillas para el dolor y dormí hasta el día siguiente.
En la mañana del domingo me di cuenta, que esa sombra oscura en una esquina de mi habitación la seguía viendo a la luz de día, llamé a mi mamá para ver si no estaba demente, pero ella no veía nada. Yo sabía que esa sombra tenía algo que ver con el juego de Charlie Charlie.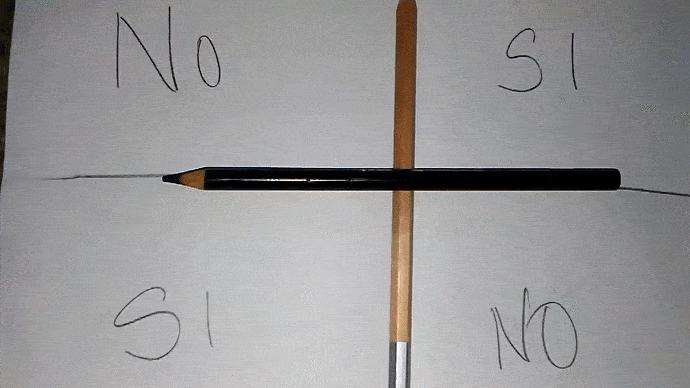 Llamé a mi abuela y me dijo que lo mejor era ignorar lo que viera, pero era muy incomodo, ya me había percatado que a través de los espejos veía algo, cada vez que me daba cuenta de su presencia se escondía.
Al pasar los días pude darme cuenta que la presencia que veía a través de los espejos era la de un hombre ( por la contextura) las noches se volvieron eternas, en los pasillos de mi casa escuchaba como alguien corría de la puerta de mi habitación a la cocina... una y otra vez.
Erick no era la excepción, en su casa las cosas se movían de lugar, su perro ladraba todo el día y su hermanito decía que veía una mujer caminar por la casa.
No podía seguir decidí tomar una decisión una noche que me quede solo en casa, mi mamá había ido a una fiesta con amigos y yo me quede estudiando, me voy a dormir y al despertar en la madrugada escucho el mismo ruido... alguien corre en el pasillo, cierro mis ojos e intento seguir durmiendo y le doy la espalda a la puerta .
En ese momento, la puerta de mi habituación se empieza a abrir lentamente ( ya no se escuchan ruidos en el pasillo) todo estaba en silencio, un gran frio me invade y en cuestión de minutos, algo se sentó en mi cama al otro extremo.
El miedo no me dejaba voltear, no quería ver nada! y en ese preciso momento fue cuando ese algo se acostó a mi lado, las lagrimas salían sin freno de mi rostro, lentamente me fui acoplando, me senté en la cama y salí corriendo de mi habitación.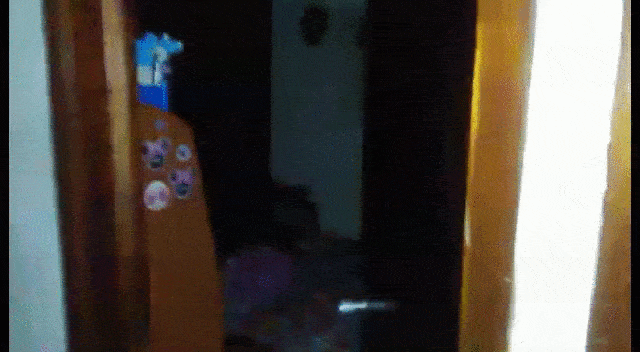 Prendí todas las luces a esperar a que llegara la claridad del día. Decidí comentarle a Erick lo que me había pasado la noche anterior y me dijo que su hermanito estaba despertando con moretones en el cuerpo y estaba preocupado.
le dije que investigara en el grupo de Facebook de donde sacaron el "juego" a ver si había alguna explicación de lo sucedido.. Y en efecto, al terminar de jugar tienes que despedirte del espíritu sino este te acompañara.
Decidimos hacer nuevamente nuestra ouija pero esta vez sin Ligia y Edward, ya que ellos no querían saber nada de lo ocurrido.
Empezamos... Charlie Charlie ¿nos puedes dejar libre? Así estuvimos un rato hasta que el lápiz se movió al sí.
Botamos todo y fuimos a donde un brujo familiar de Erick el cual nos recomendó ir a la orilla de un río con un velón y quemar todo lo utilizado en el ritual.
Ese mismo día fuimos a una laguna que están cerca e hicimos lo que nos habían indicado.
Después de ese día no vi mas la sombra negra en mi habitación no tuve sensaciones extrañas, eso que estaba conmigo se había ido.
Una gran lección me lleve de esta experiencia aprendí que, antes de participar en este tipo de eventos; es mejor investigar antes que lamentar después.
Gracias por llegar hasta aquí.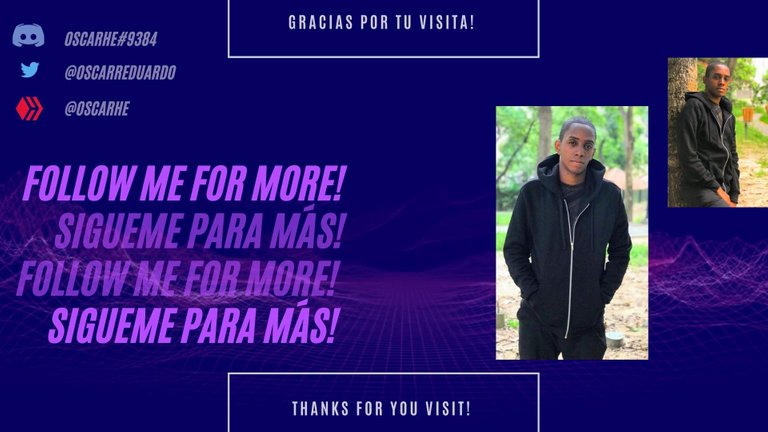 ---
---