[ENG-ESP] WHILE OTHERS COMPLAIN, I AM THANKFUL FOR LIFE: CELEBRATING MY 23RD BIRTHDAY🎂🎂// MIENTRAS OTROS SE QUEJAN YO AGRADEZCO LA VIDA: CELEBRANDO MIS 23 🎂🎂
Hello dear Hivers!!!
I hope you are all doing very well.
Today I wanted to tell you about something very personal and special to me.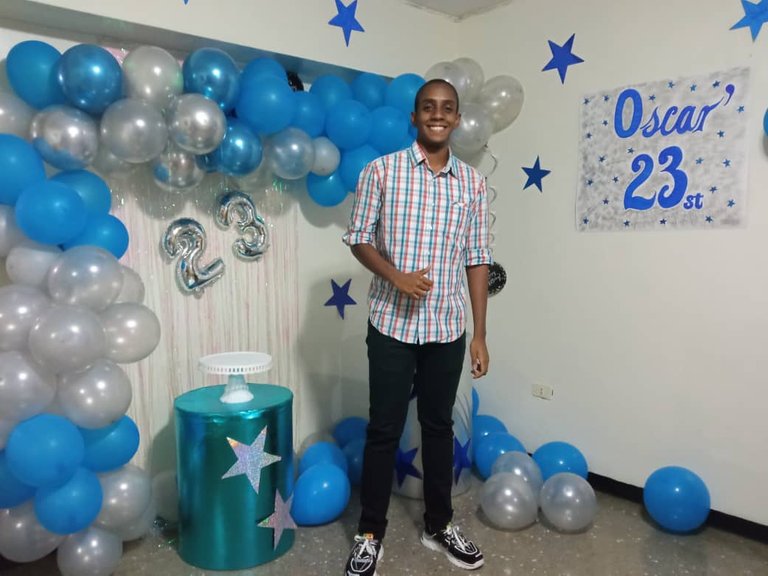 Since a few years ago I had the desire to have a big party for my birthday, since I had no job or any kind of income it made it very difficult; some of my relatives always traveled because it was a holiday, June 24 commemorates the Battle of Carabobo. But this year because of the pandemic situation everyone stayed at home and many asked me if I would do something to celebrate my birthday.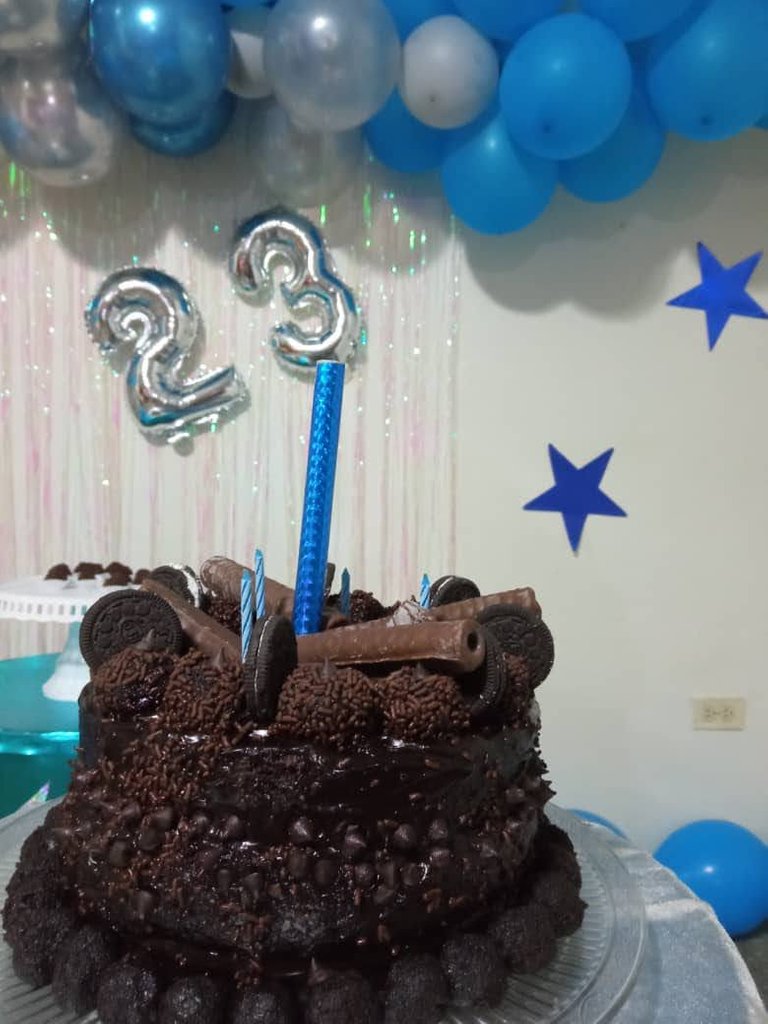 That got me excited to organize my celebration with the support of my family, for me the celebration of a birthday is the commemoration of one more round of life where with each round there is a little more lucidity, freedom and maturity (which I'm still looking for hehehe) where I thank life for giving me one more day next to all the important people who were that day by my side.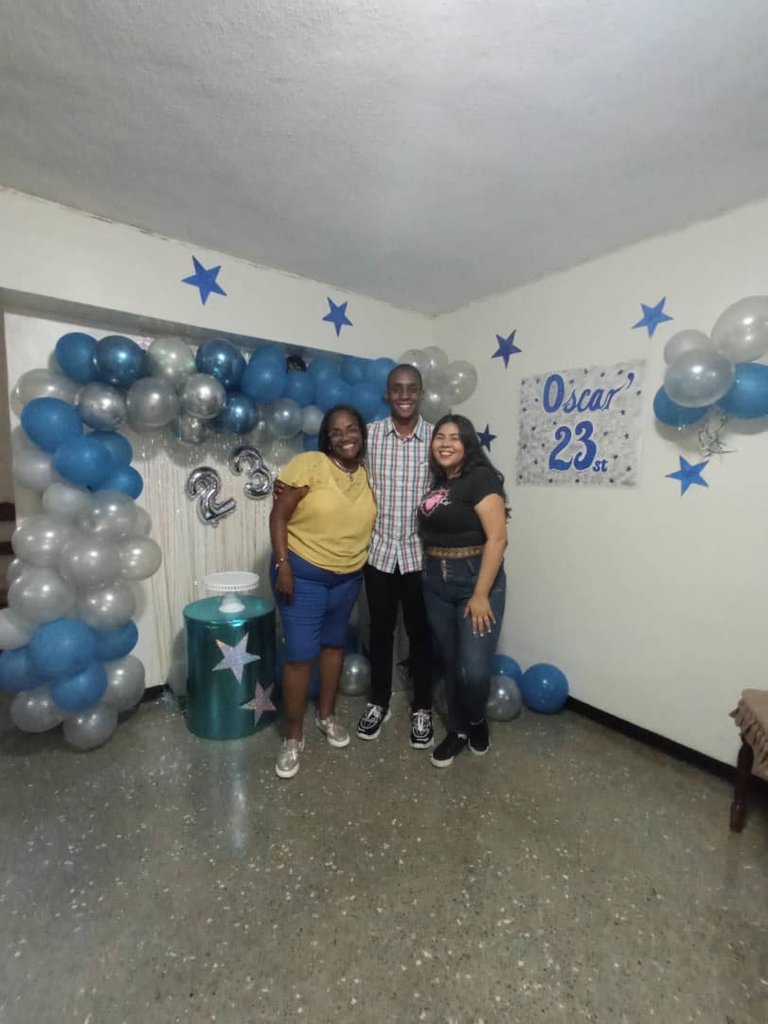 After a year full of many challenges, this was the way to give myself a great gift, in most cases we spend most of our lives sitting in front of a desk and a computer, fulfilling a work schedule and saving all the savings for the future and stop living in the present.
I spent some of my savings and invested them to spend my day in the best way regardless of the fact that the next day I had to work 😆.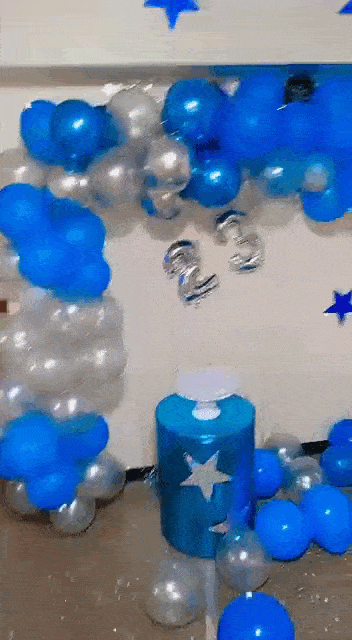 along with the support of my mom and my aunt @care1869, managed to plan and organize everything, that day with a very beautiful decoration between blue and silver and accompanying it with a super chocolate cake, truffles, tequeños (party without tequeños is not a party).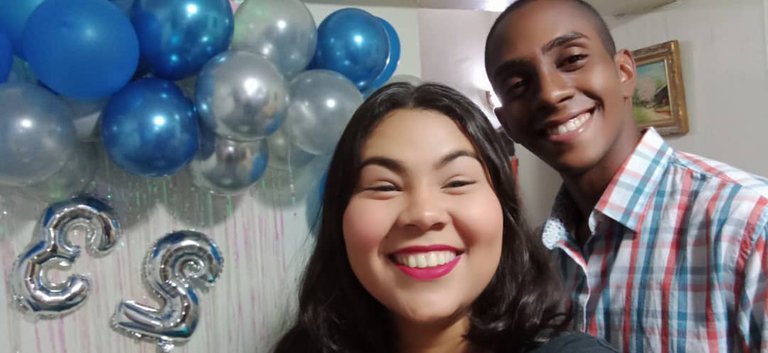 My friend @leydil also contributed a lot to this great day with a birthday video with many special people and also giving me the gift of her presence.
See you next post.

¡¡Hola querido Hivers!!
Espero que todos se encuentren muy bien.
El día de hoy quería comentarles algo muy personal y especial para mí.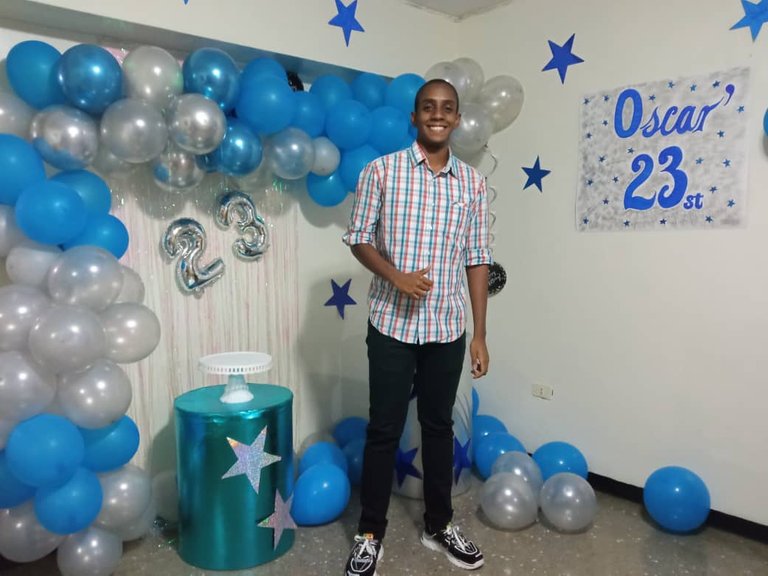 Desde hace algunos años atrás tenía las ganas de realizar una gran fiesta por mi cumpleaños, ya que no poseía empleo ni ningún tipo de ingresos lo dificultaba bastante; algunos de mis familiares siempre viajaban por ser un día festivo, el 24 de Junio se conmemora la Batalla de Carabobo. Pero este año por la situación pandemia todos se quedaron en casa y muchos me preguntaron si realizaría algo para celebrar mi cumpleaños.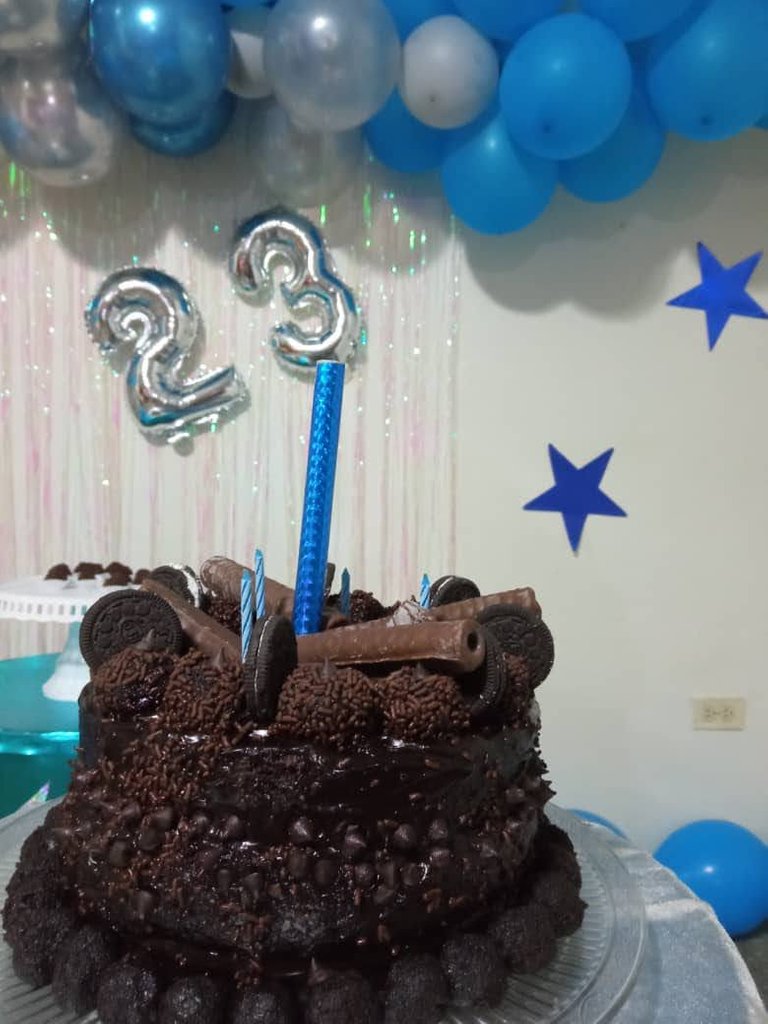 Eso me entusiasmo para organizar mi celebración junto el apoyo de mi familia, para mí la celebración de un cumpleaños es la conmemoración una vuelta mas de vida en donde con cada vuelta hay un poco mas lucidez, de libertad y de madurez ( que sigo buscando jejeje) en donde le agradezco a la vida por darme un día más al lado de todas las personas importantes que estuvieron ese día a mi lado.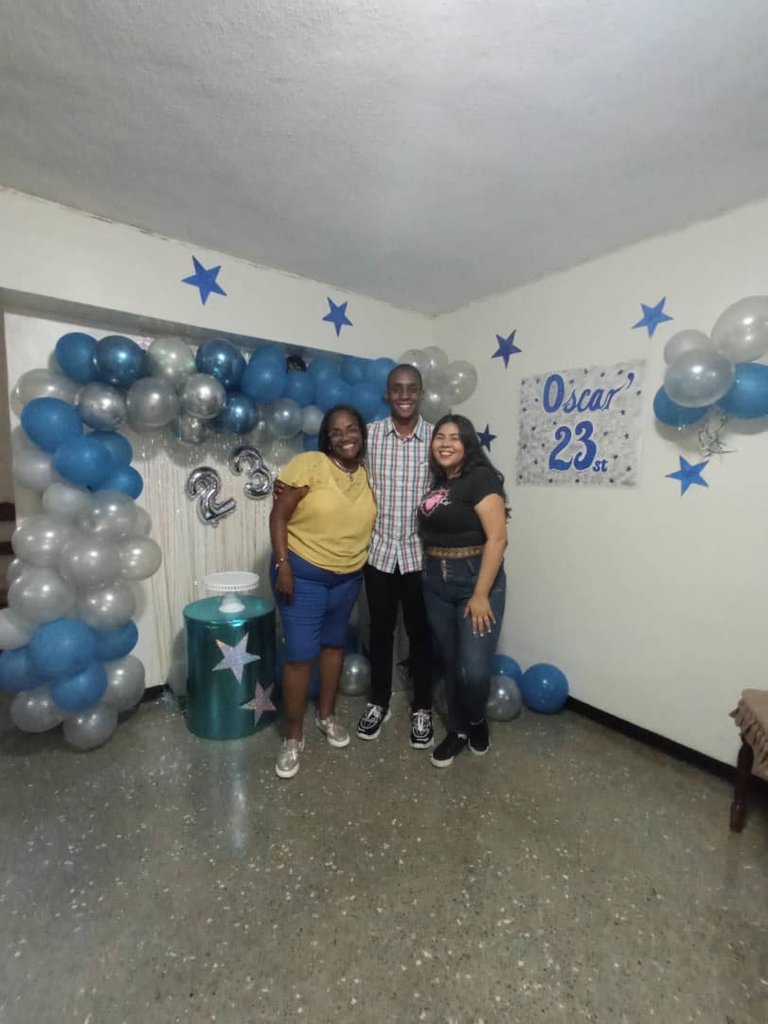 Después de un año lleno de bastantes retos, está fue la manera de hacerme un gran regalo, en la mayoría de los casos pasamos gran parte de nuestra vida sentados frente a un escritorio y una computadora cumpliendo un horario de trabajo y guardando todos los ahorros para un futuro y dejamos de vivir el presente.
Gaste algo de mis ahorros y los invertí para pasar mi día de la mejor manera sin importar que al día siguiente tenía que trabajar 😆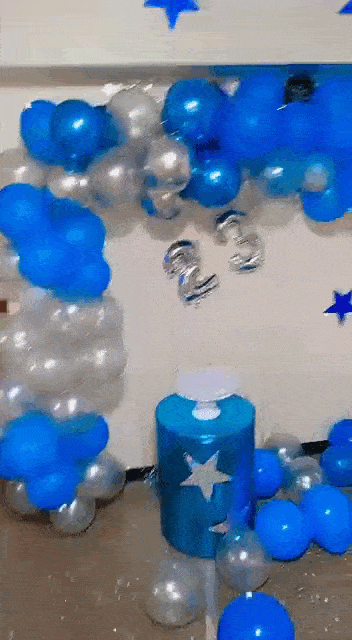 junto con el apoyo de mi mamá y mi tía @care1869, se logró planificar y organizar todo, ese día con una muy hermosa decoración entre azul y plateado y acompañándola de una super torta de chocolate, trufas, tequeños (fiesta sin tequeños no es fiesta).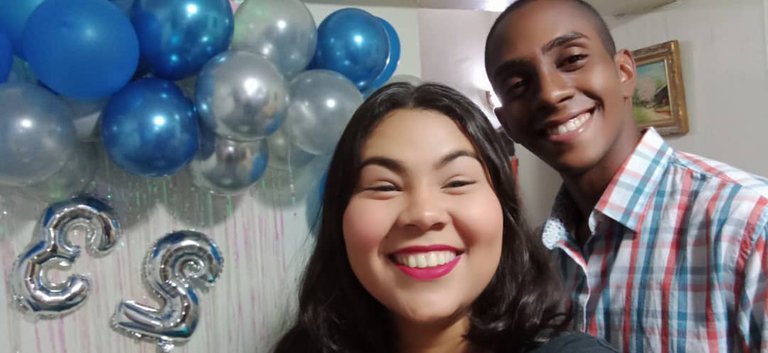 Mi amiga @leydil contribuyo mucho también para este gran día con un video de cumpleaños junto a muchas personas especiales y además regalándome su presencia.
Gracias por leerme
Los vemos en un próximo post.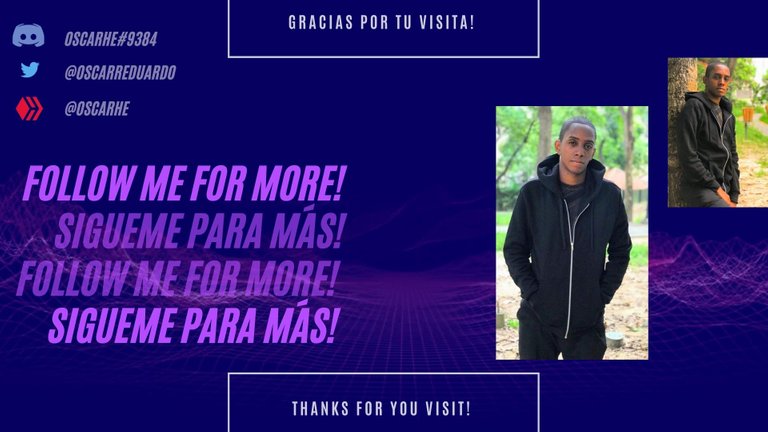 ---
---