PhotoEdits @oscarps - Last day of the Cáceres Medieval Market 2022-11-22
---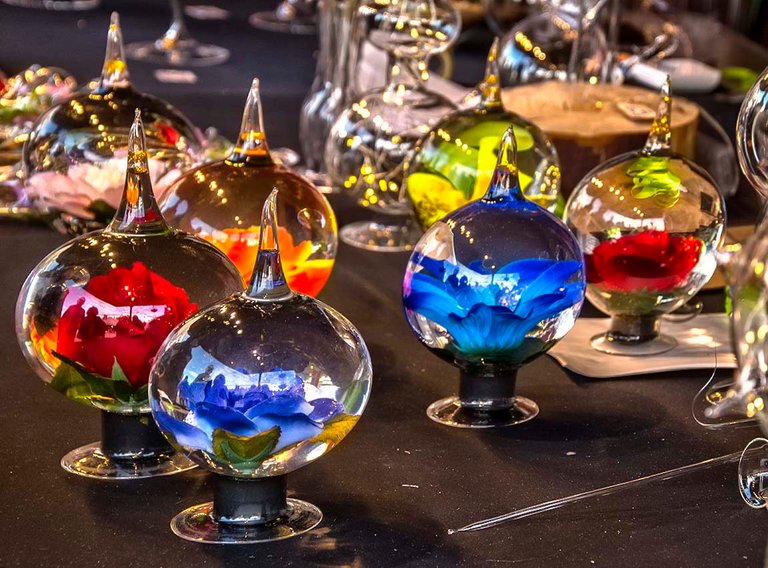 ---

---
Good day community

On the last day of the festival and medieval market in my city, Cáceres, I have tried to capture details and points of view a little more to my liking. Walking through the market gives a lot of opportunity to take some good pictures, to talk and joke with many of the merchant friends and passers-by who lend themselves and share special moments. It is very nice to be able to be surrounded by such kind, committed, artistic and essential people. Many times I think that the lives of each one of us have a meeting point on our way and I almost always find people similar to my way of thinking and feeling.
---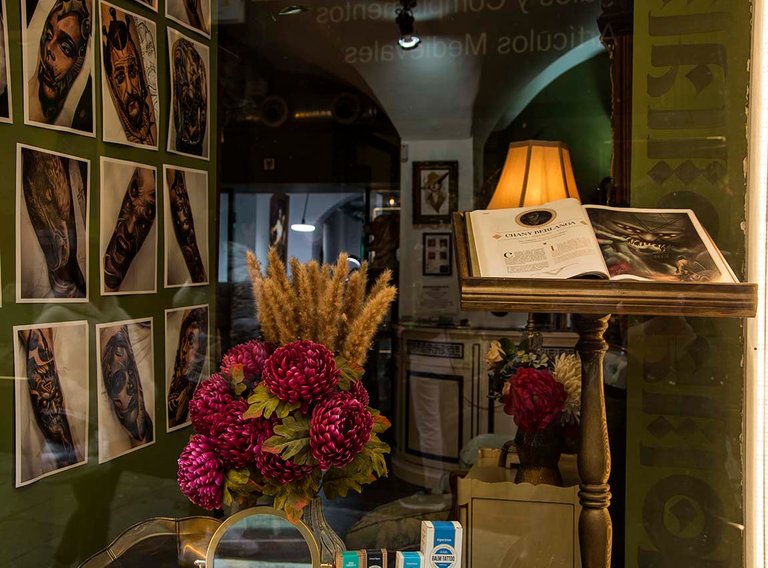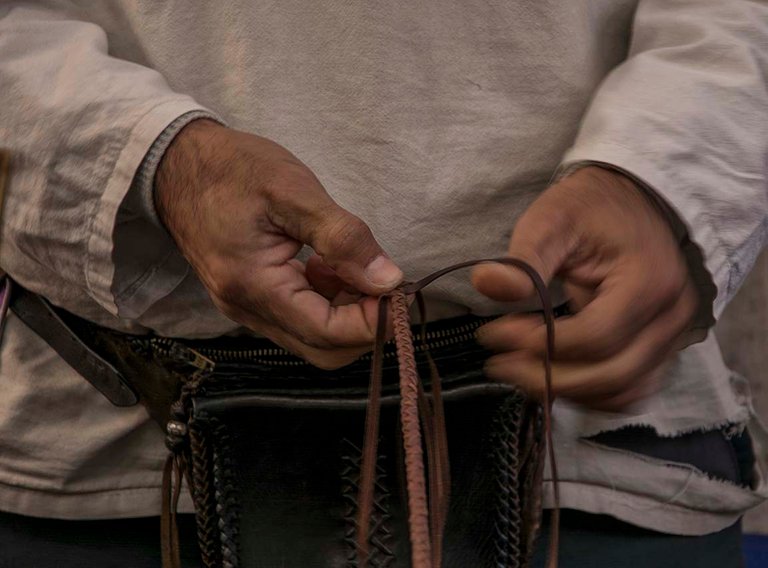 In this story and part of the history of these photographs enters the great festival of colors and artistic artisans of this endearing November market. Surrounded by furs, ancient costumes, leathers, metals and the noise of hammers hitting the anvils, I head towards the heart of this festive market. I stay talking with my friend the blacksmith who beats his hammer against the red iron to make replicas of old swords and metal stamps and coinage. I ask you to put it for me and as a souvenir because important movies and series were shot in this spectacular medieval city on the Iberian Peninsula, Spain. Isabel or Game of Thrones among others have taken the streets and corners of the city the ideal space to represent their creations.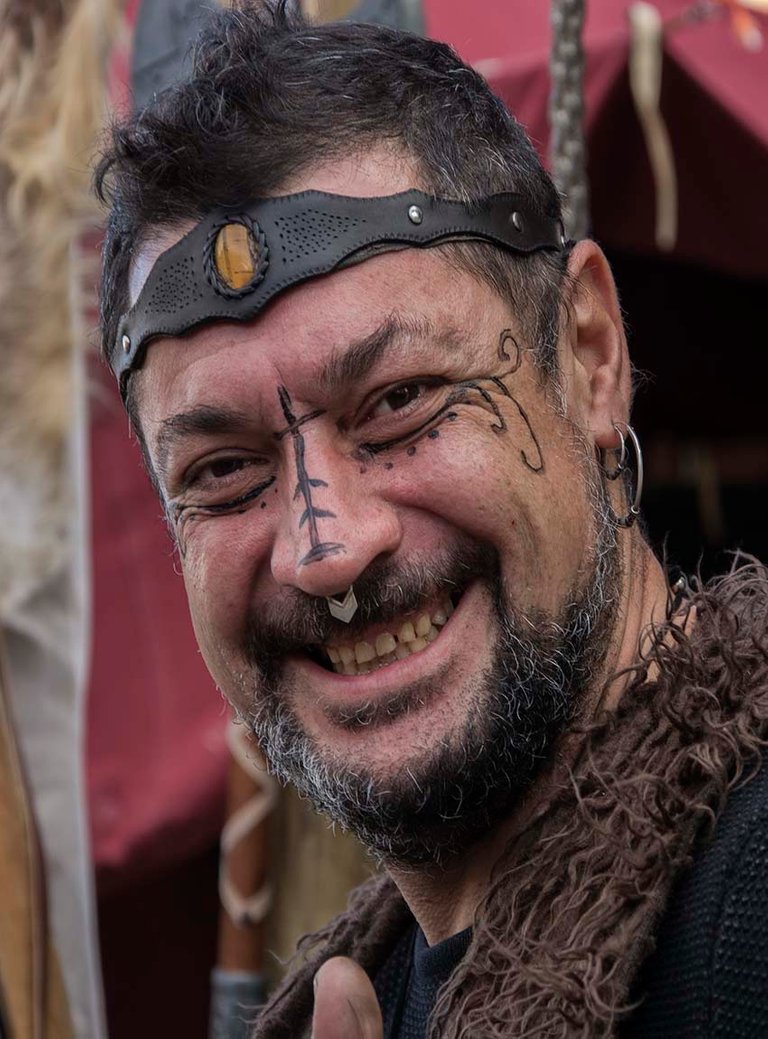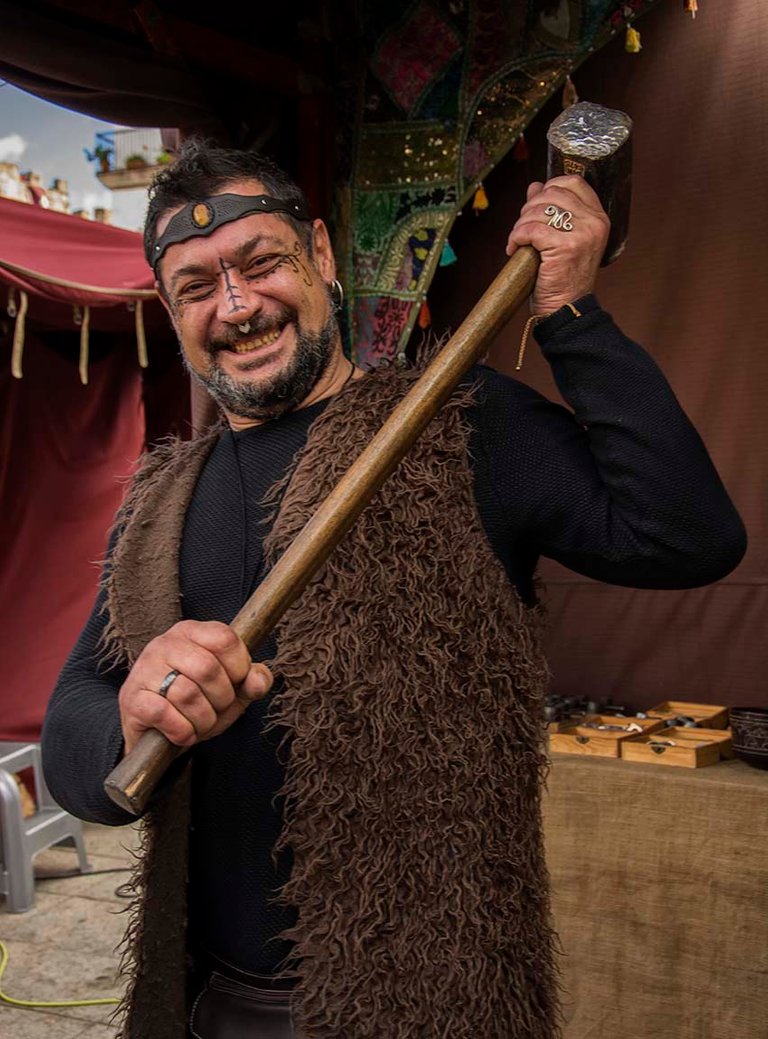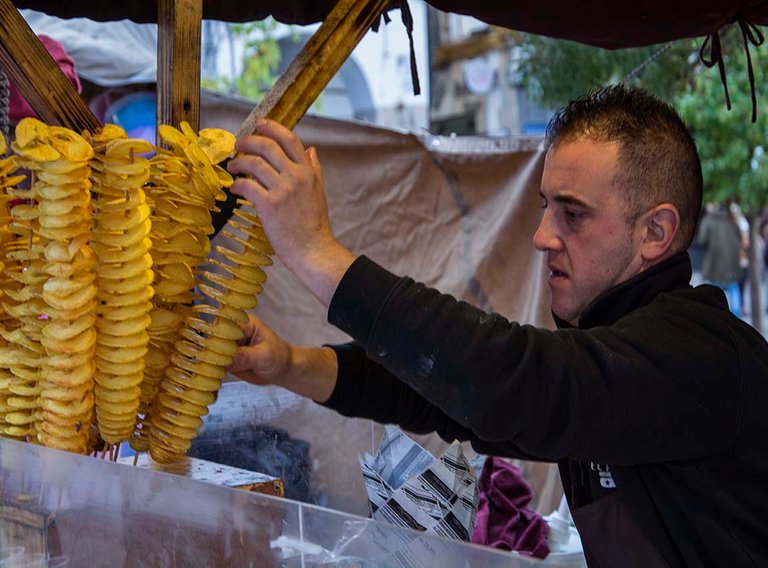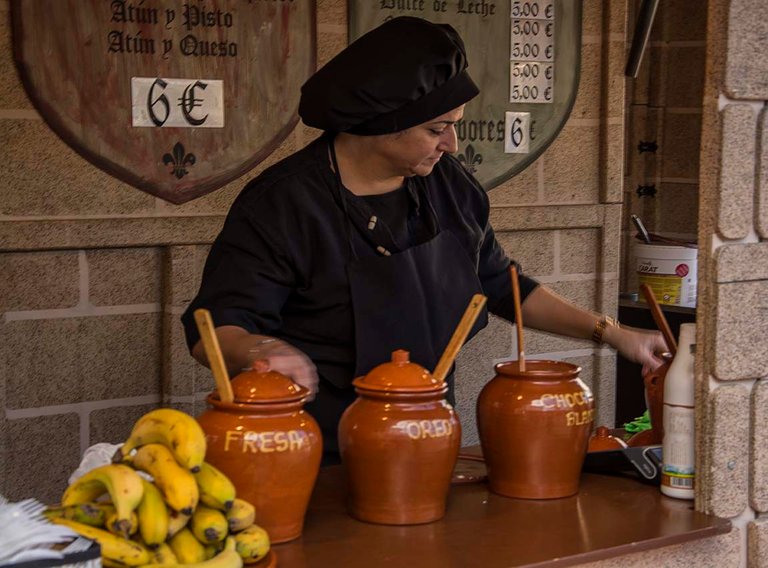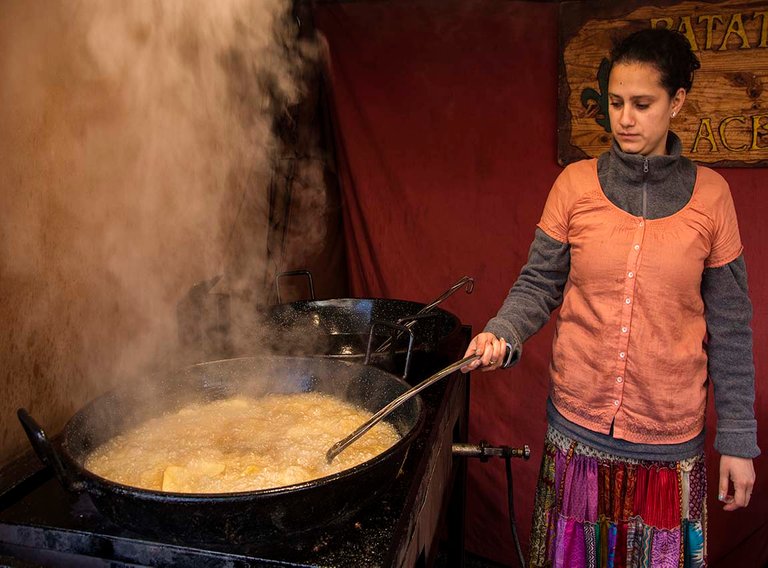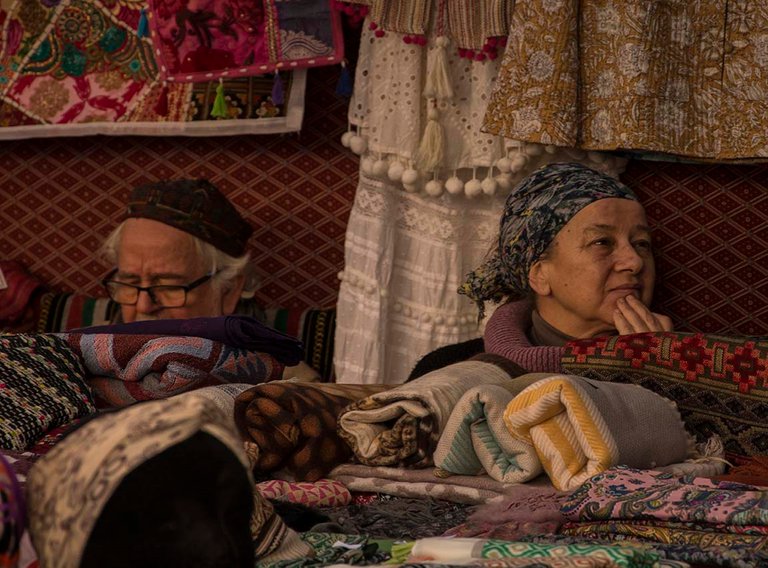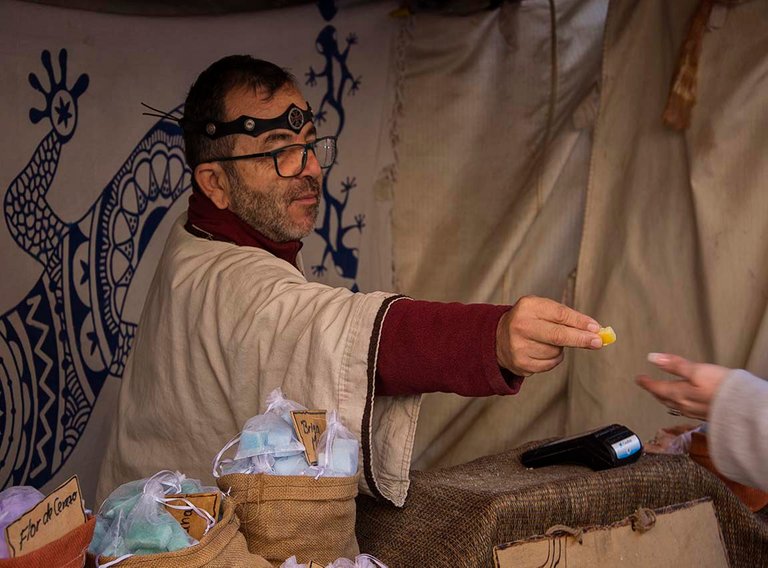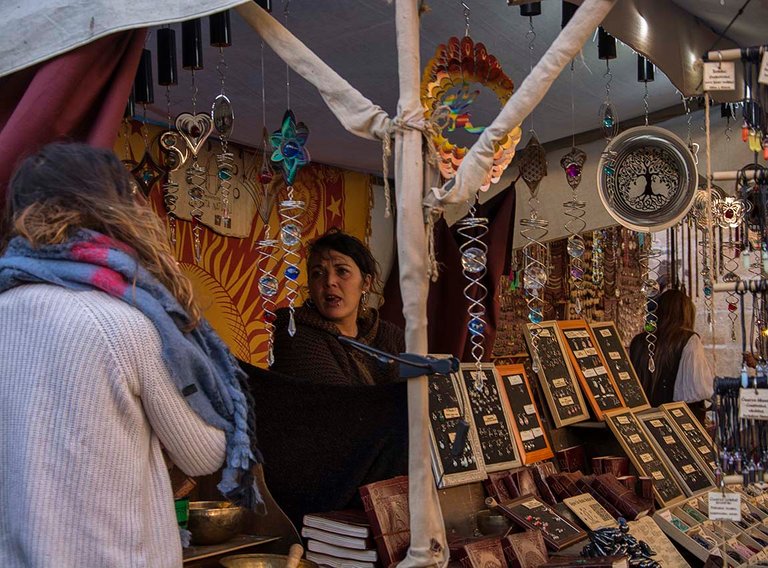 When I get home, many of these images are selected. Of the hundreds of shots I take, I only choose a few. I really think that the value of these images is not in the quantity, one can take many photographs and it is the best, the indicated thing, but in their quality and what they represent and make me feel each one of those selected to publish. Greetings friends.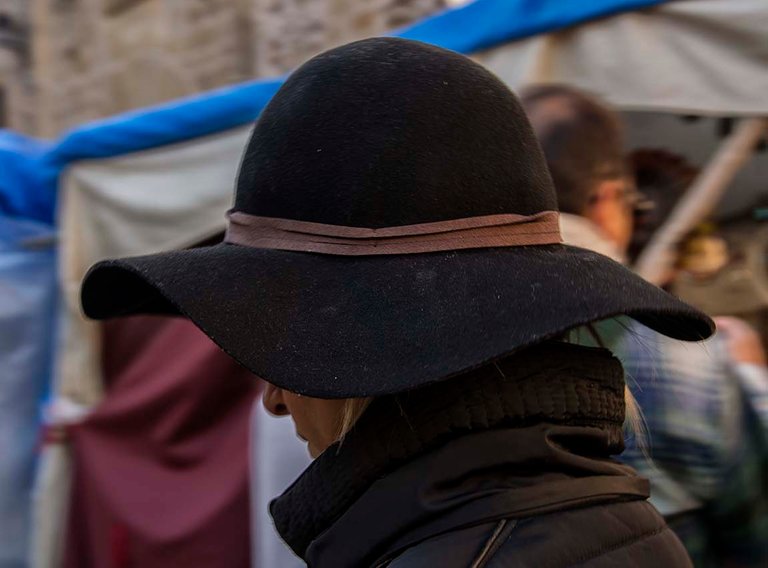 Spanish
---
@oscarps Último día del Mercado Medieval Cáceres 2022-11-22
En el último día de la fiesta y mercado medieval de mi ciudad, Cáceres, he tratado de capturar detalles y puntos de vista un poco más a mi gusto. Caminar entre e3l mercado da mucho juego para tomar algunas buenas imágenes, para hablar y bromear con muchos de los amigos comerciantes y viandantes que se prestan y comparten momentos especiales. Es muy agradable poder estar rodeado de gente tan amable, comprometida, artística y esencial. Muchas veces pienso que las vidas de cada uno de nosotros tiene un punto de encuentro en nuestro camino y casi siempre encuentro a personas afines a mi manera de pensar y de sentir.
En este relato y parte de la historia de estas fotografías entra la gran fiesta de colores y artística artesana de este entrañable mercado de noviembre. Rodeado por pieles, trajes antiguos, cueros, metales y ruido de martillos golpeando en los yunques me dirijo hacia el corazón de este festivo mercado. Me quedo hablando con mi amigo el herrero que golpea su martillo contra el rojo hierro para elaborar replicas de antiguas espadas y sellos y acuñaciones en metal. Le pido que puse para mí y de recuerdo porque motivo películas importantes y series fueron rodadas en esta espectacular ciudad medieval de la península Ibérica, España. Isabel o juego de tronos entre otras han tomado en calles y esquinas de la ciudad el espacio ideal para representar sus creaciones.
Al llegar a casa muchas de estas imágenes son seleccionadas, de los cientos de disparos que realizo solamente escojo unos pocos. Realmente pienso que el valor de estas imágenes no está en la cantidad, puede uno tomar muchas fotografías y es lo mejor, lo indicado, sino en su calidad y lo que representan y me hacen sentir cada una de las seleccionadas para publicar. Saludos amigos.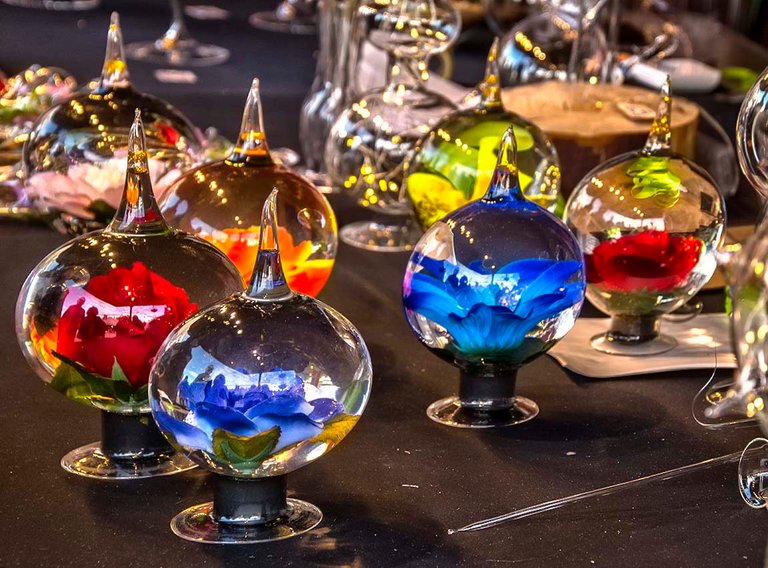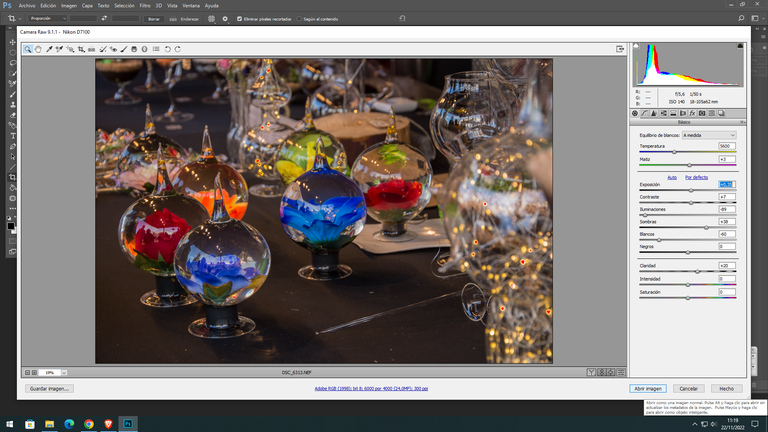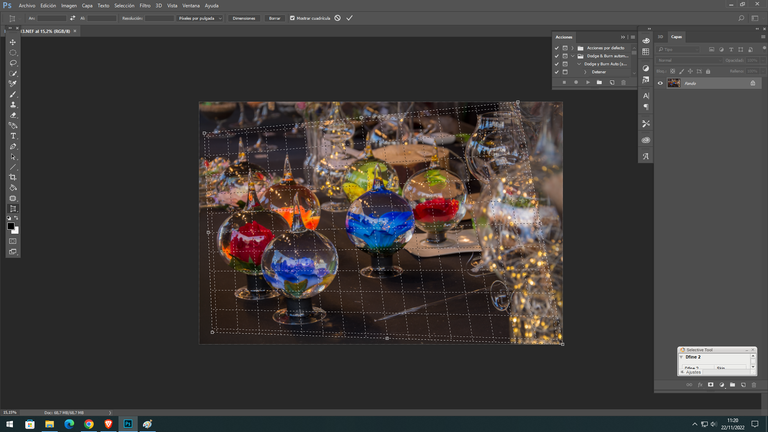 ---
| | |
| --- | --- |
| Categoría | Phototalent |
| Ajustes | ISO-100 f/8 1/100s |
| Cámara | Nikon D7100 - Olympus E410 y Kodak Z |
| Lente | Nikkor or Olympus |
| Localización | Spain |
---

---


Image ©oscarps. All Rights Reserved.
Original content by @oscarps
---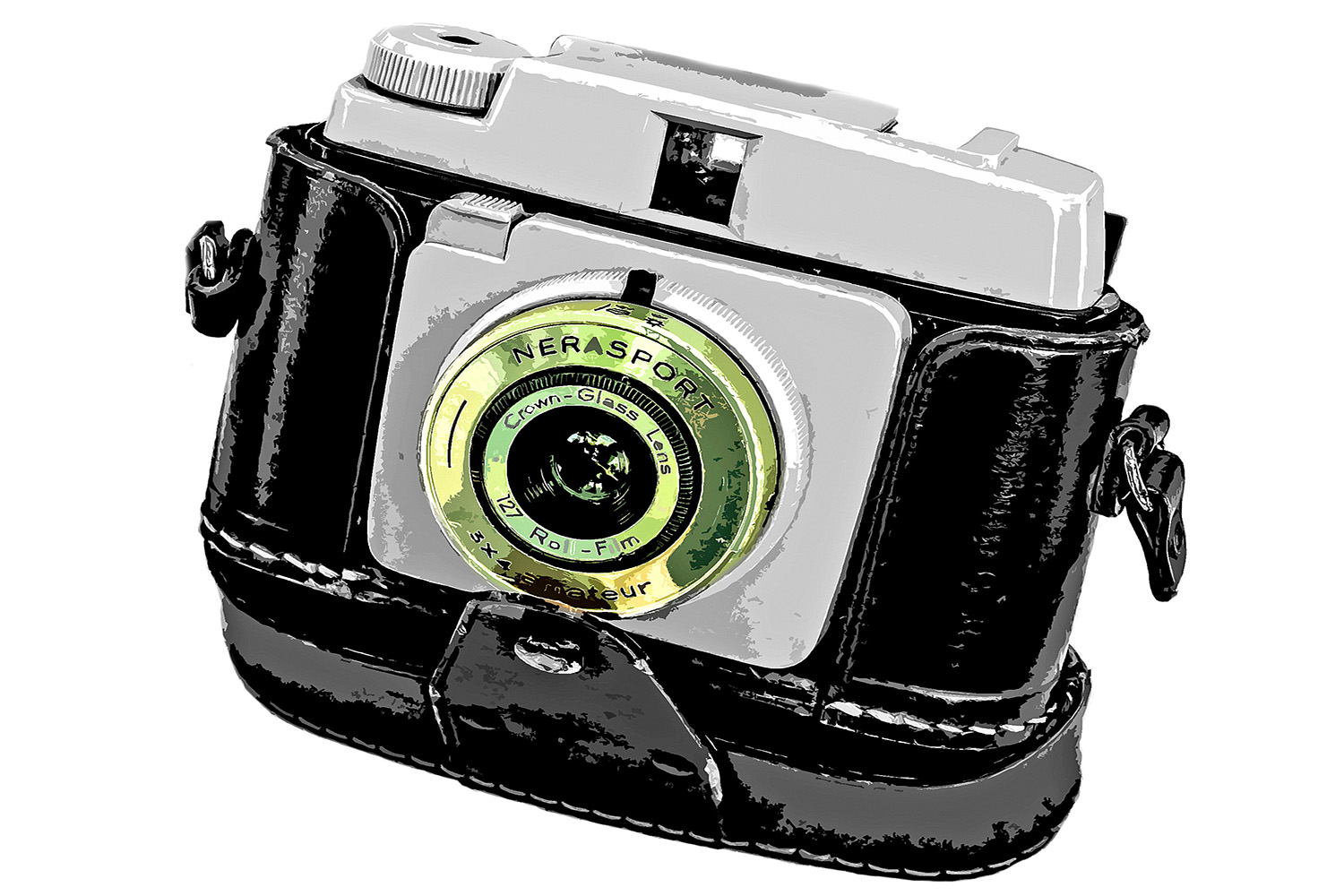 Photographic works made in RAW format.
Images edited and converted to JPG format with Photoshop CC by @oscarps
---
---