PhotoEdits @oscarps - Specific moments
---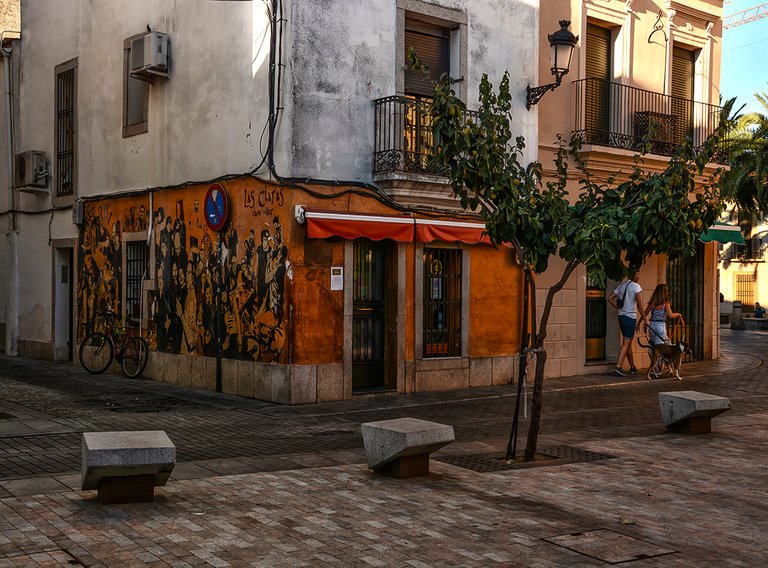 ---

---
Good day community

The observation of our streets, squares or avenues are always a reason that brings very good images to take some captures. Specific moments, the positions of pedestrians or moving objects are a subject that fascinates me for this type of image. I usually use two different techniques when hunting for these photos, the first is to go in search of the image, stay still at a specific point waiting for the exact moment to take the shots taking into account how much speed, movement of the characters, time of day in which they are taken, general set, focal length and that are expressive of what I intend to portray. Another of the series that I collect with great affection is this type of image that always brings back memories of specific moments.

---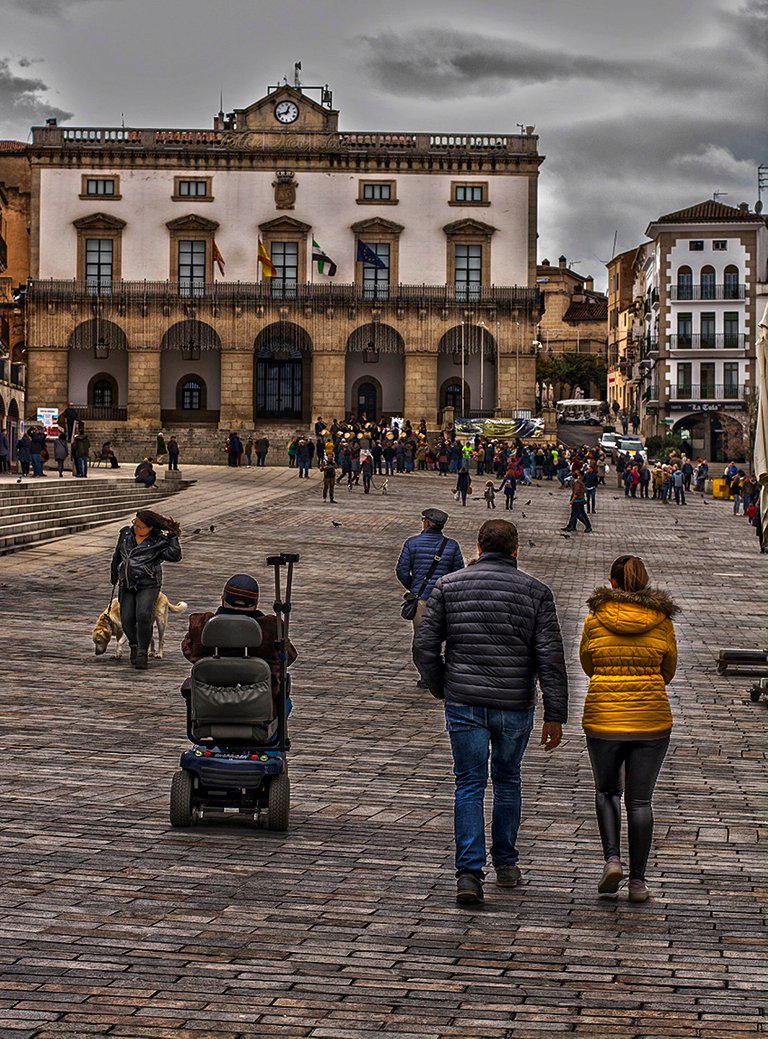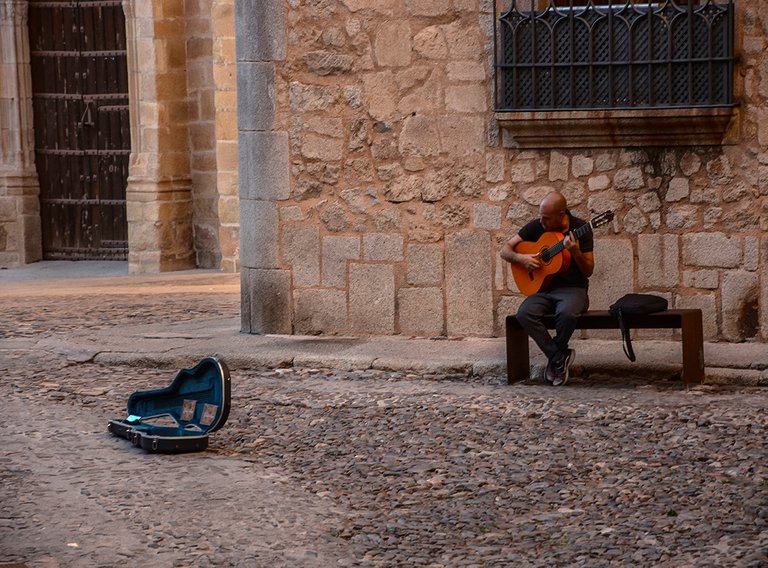 The second of the techniques that I use to capture the images is to walk and cover a long distance to try to get some casual photos along the way. The question that arises when I am in this capture mode is always similar. The attention on all those things that surround me, the search for planes that apparently do not have any importance make them good photos to capture for me. I always try to look for that plastic beauty where it seems that it does not exist and the most everyday and simple things become the central reason for my search.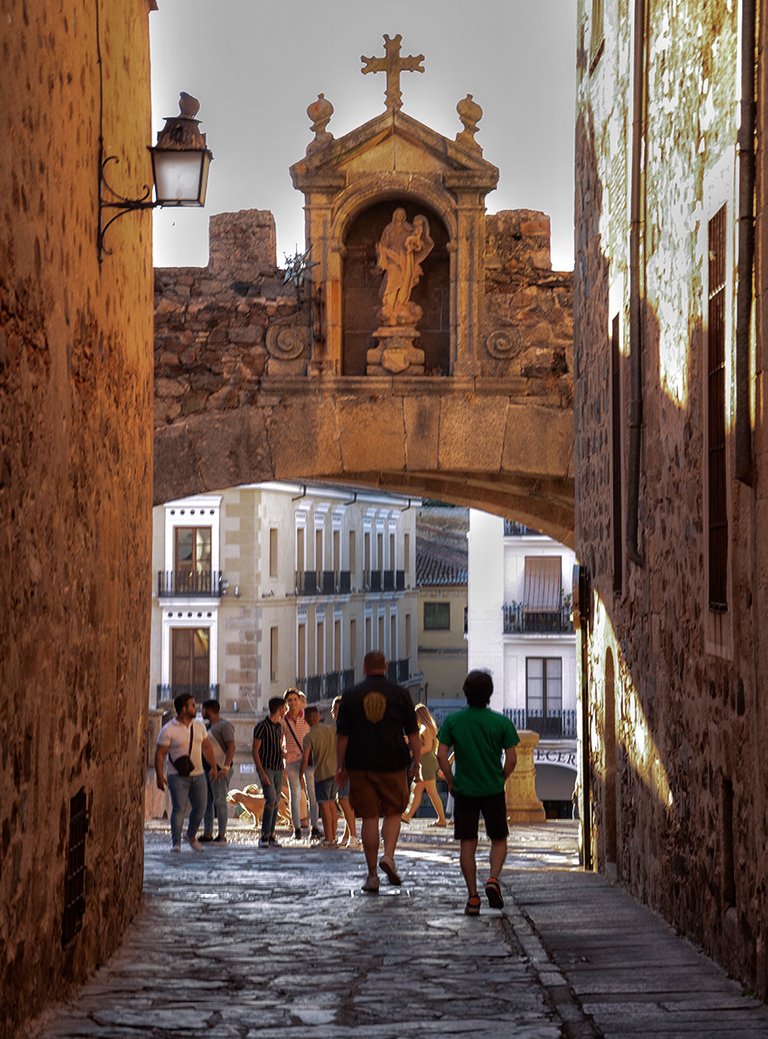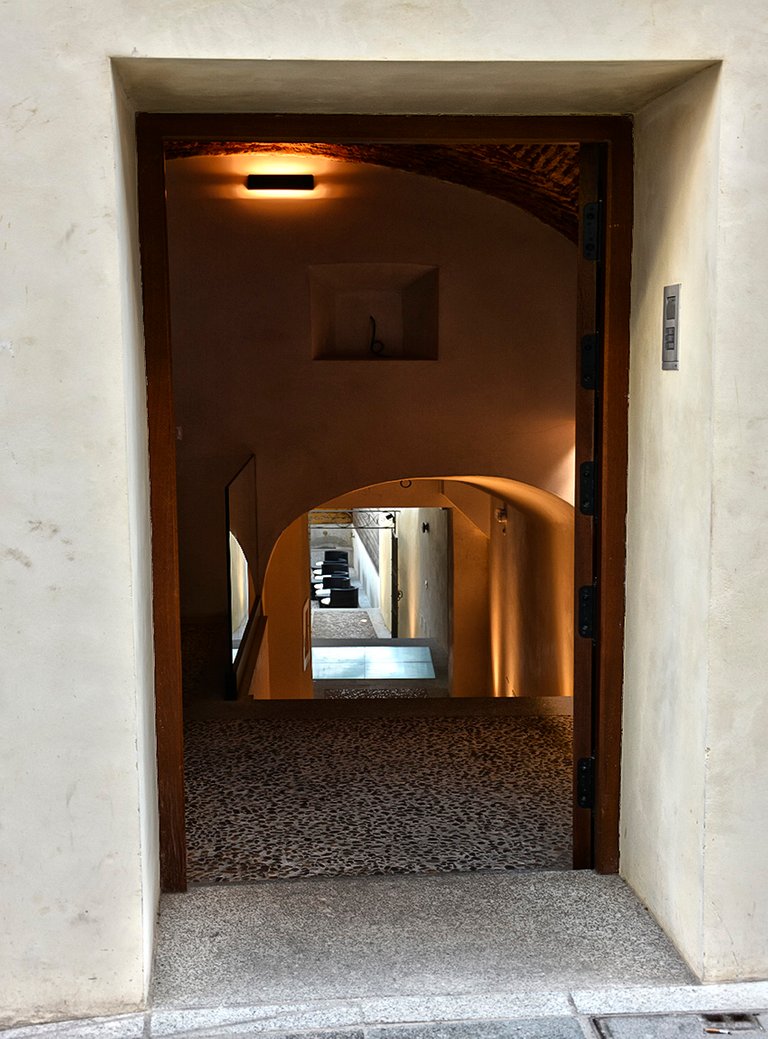 When I download the photos I start to select some of those images and start the editing process with Photoshop CC. With this program I try to achieve that photographic edition that defines my images and I always explore new possibilities for them. I hope you liked these photos, greetings.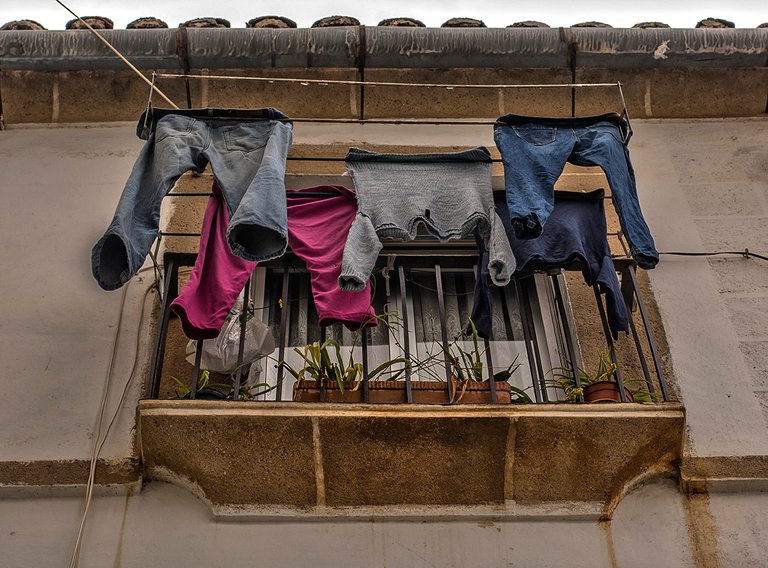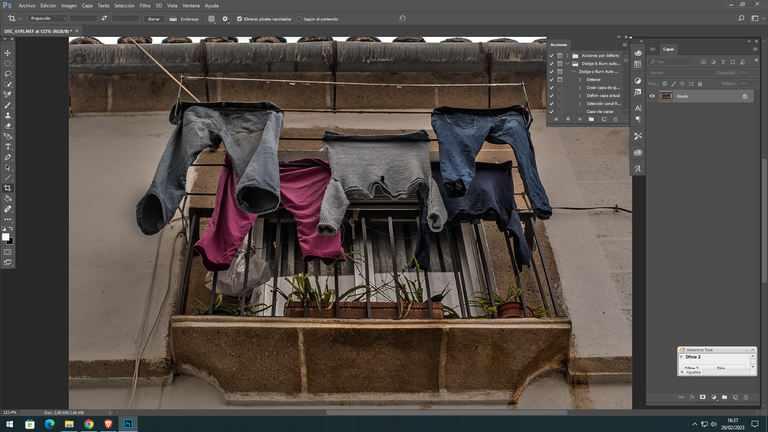 Spanish
---
Momentos concretos


La observación de nuestras calles, plazas o avenidas son siempre un motivo que trae muy buenas imágenes para tomar algunas capturas. Los momentos concretos, la posiciones de los viandantes o de los objetos que se mueven son un tema que me fascina para este tipo de imágenes. Suelo usar dos técnicas distintas a la hora de cazar estas fotos, la primera es ir en busca de la imagen, quedarme quieto en un punto concreto esperando el momento exacto para realizar los disparos teniendo en cuanta velocidad, movimiento de los personajes, hora del día en la que se toman, conjunto general, distancia focal y que sean expresivas de lo que pretendo retratar. Otra de las series que colecciono con gran cariño es este tipo de imágenes que siempre me traen recuerdos de momentos concretos.
La segunda de las técnicas que uso para capturar las imágenes es caminar y recorrer una gran distancia para tratar de que en ese camino obtener algunas fotos casuales. La cuestión que se me plantea cuando estoy en este modo de captura es siempre parecida. La atención sobre todas aquellas cosas que me rodean, la búsqueda de planos que aparentemente no tengan ninguna importancia hacen que para mí se conviertan en buenas fotos a capturar. Trato siempre de buscar esa belleza plástica donde parece que no la existe y las cosas más cotidianas y simples se convierten en motivo central de mi búsqueda.
Cuando descargo las fotos empiezo a seleccionar algunas de esas imágenes y comienzo el proceso de edición con Photoshop CC. Con este programa intento conseguir esa edición fotográfica que define mis imágenes y siempre exploro nuevas posibilidades para ellas. Espero os hayan gustado estas fotos, saludos.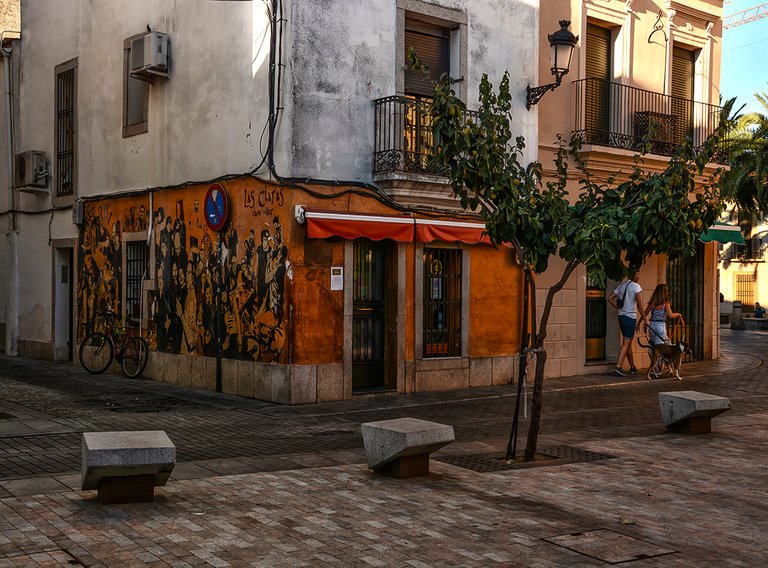 ---
| | |
| --- | --- |
| Categoría | Phototalent |
| Ajustes | ISO-100 f/8 1/100s |
| Cámara | Nikon D7100 - Olympus E410 y Kodak Z |
| Lente | Nikkor or Olympus |
| Localización | Spain |
---

---


Image ©oscarps. All Rights Reserved.
Original content by @oscarps
---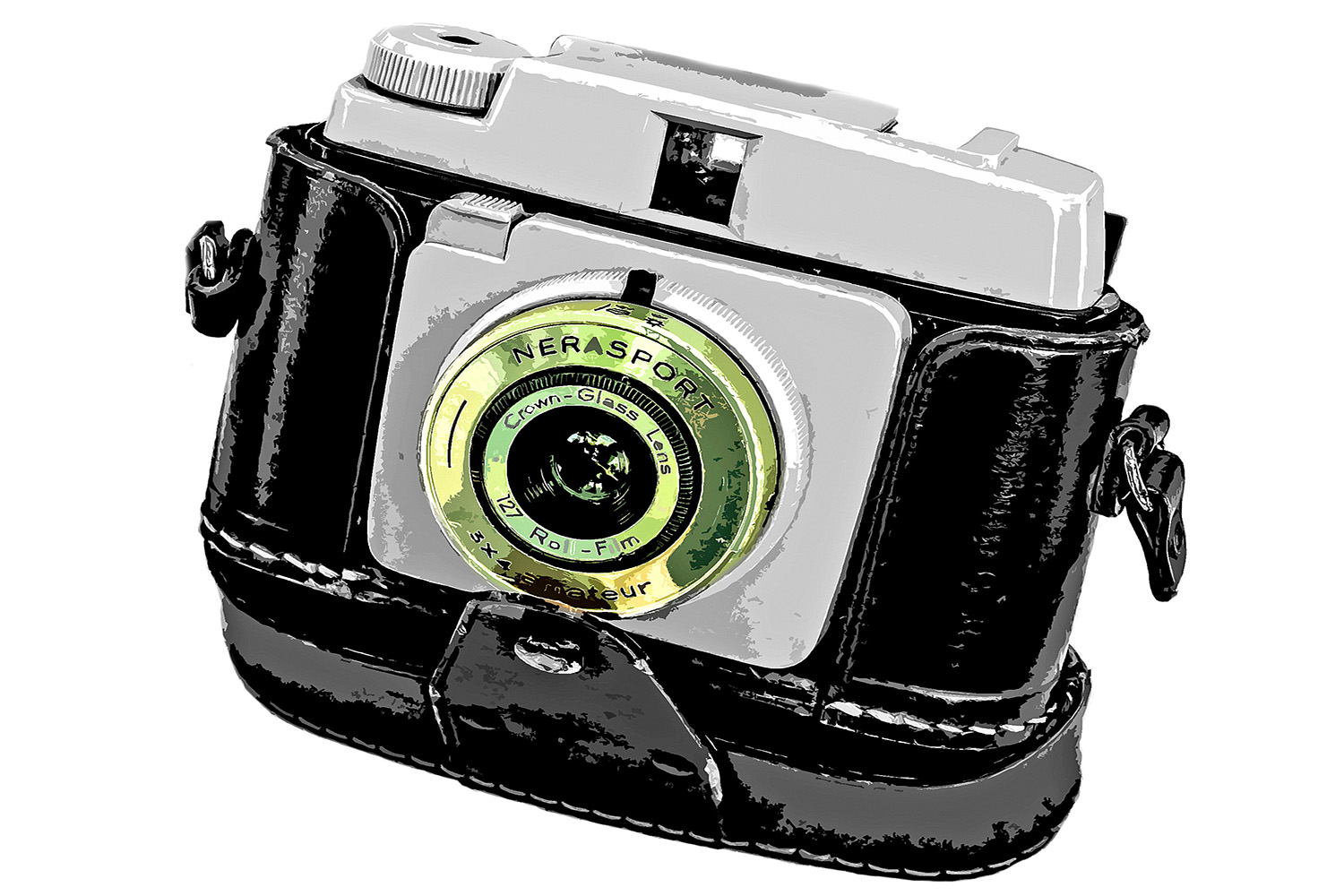 Photographic works made in RAW format.
Images edited and converted to JPG format with Photoshop CC by @oscarps
---
---