Osundu Rising Star Game #8 : " bienvenido a la fiesta de españa"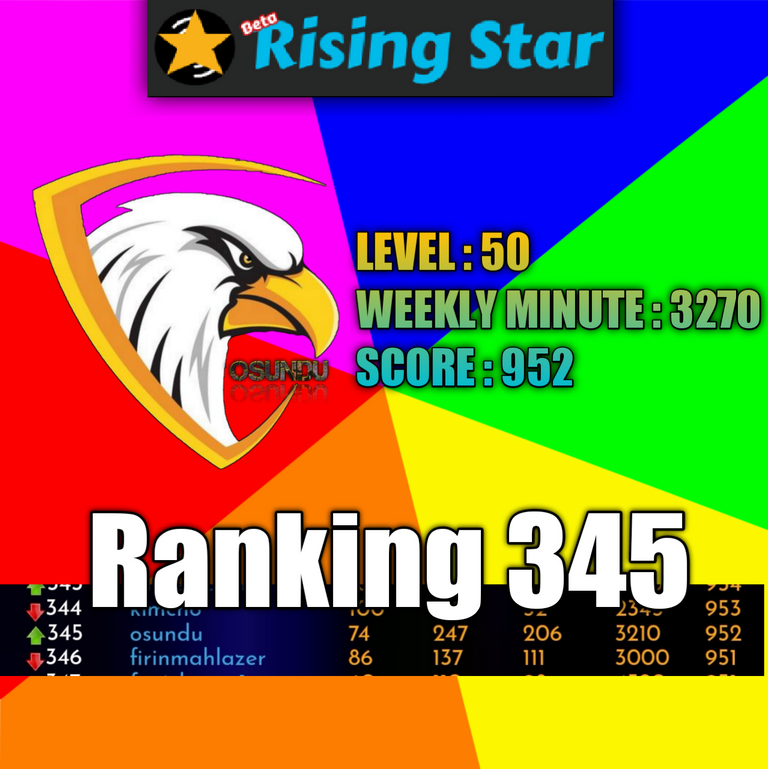 Hello everyone Buskerian!
It always seems impossible until it's done, I hope you're doing well Buskerian!!
So, I'd like to present my progress of Rising Star activity.
Osundu updated Level :
I'm the Buskerian Familly who Reach Level 50


Ranking : 345
Fans : 13,115
Luck : 1,731
Skill : 20,540
Income Modifier : 206
History from zero to hero !
Today i got new wristband card from the Festival World Tour that Held in Spain.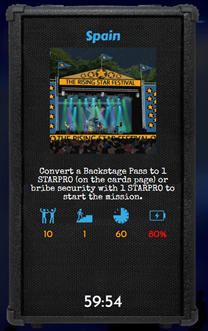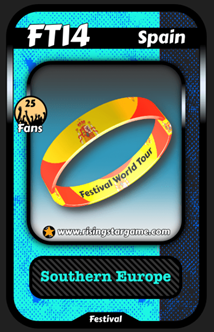 Next Festival would be held in Portugal starts on 20th October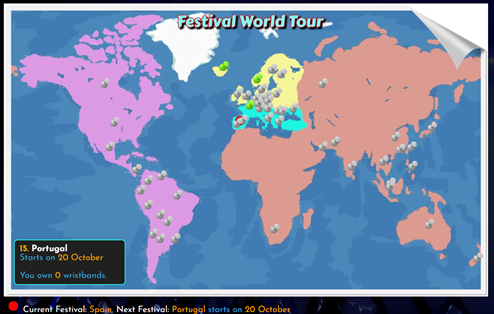 As we know each festival lasts for a week, so we have time to do any mission to earn starbits then we can change into 1 STARPRO then we can go to backstage at the festival.
How to Convert Backstage Passes to STARPRO
withdraw starbit from game ( 10000 strabits = 3.6 hive )
at Leo DEX find the starbit option
then sell (market) starbits at leodex
after that find starpo option
buy 1 starpo at leodex
Music Lessons for my Guitar Lesson Mission updated :


9% Ego !!! 😅, still struggle even sometimes i forgot do the mission.
I also struggle to do the mission on Custom Shop for Guitar Fair then i gained more Skill points. This is my crafting parts for the Guitar that i had found:


guitar body 2 x 2 units
guitar body 3 x 3 units
chrome machine head x 5 units
black pickups x 1 unit
silver strings x 8 units
As we know, one crafting part costly need to PAY 1000 STARBITS which is the crafting part dropped randomly. The hardest crafting part to find were Guitar body 1, Gold Machine head, Gold Pickups and Gold Strings.
I had crafted a guitar card RSTAR G2323 again..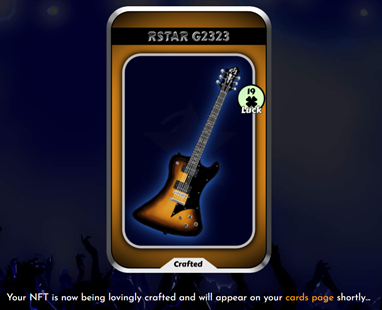 For my OTHERS collection card until now is still zero, but in future hopefully i can have one for this Starbits Millionaire cards.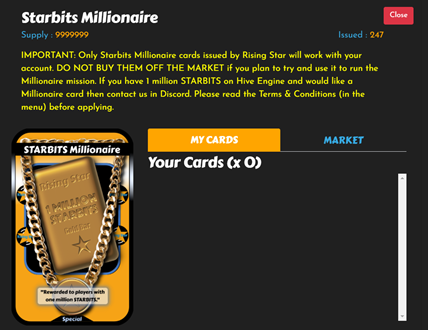 Thank you For the Kindness Support BUSKERIAN !! Keep in touch, stay safe and healthy .. Aramaitiiii Lundus Yaaameeh!!!🍻Cheerss.
---
---