[ESP-ENG]Tres que poncharon su brillante carrera // Three who struck out in their brilliant careers
hola que tal amigos de esta excelente comunidad, nuevamente y como siempre es un placer infinito compartir con ustedes una nueva publicación, agradeciendo a Dios nuestro padre celestial por todas las herramientas que pone en nuestras manos para poder desarrollar esta actividad, y agradecer a ustedes por tomarse su tiempo de leer, sugerir, comentar, y apoyarme con sus votos en mis publicaciones anteriores, gracias a ustedes y a HIVE he podido solventar algunas situaciones, espero que en este post no sea la excepción y podamos seguir interactuando y creciendo..
Hello friends of this excellent community, again and as always is an infinite pleasure to share with you a new publication, thanking God our heavenly father for all the tools he puts in our hands to develop this activity, and thank you for taking the time to read, suggest, comment, and support me with your votes in my previous publications, thanks to you and HIVE I have been able to solve some situations, I hope this post is not the exception and we can continue interacting and growing.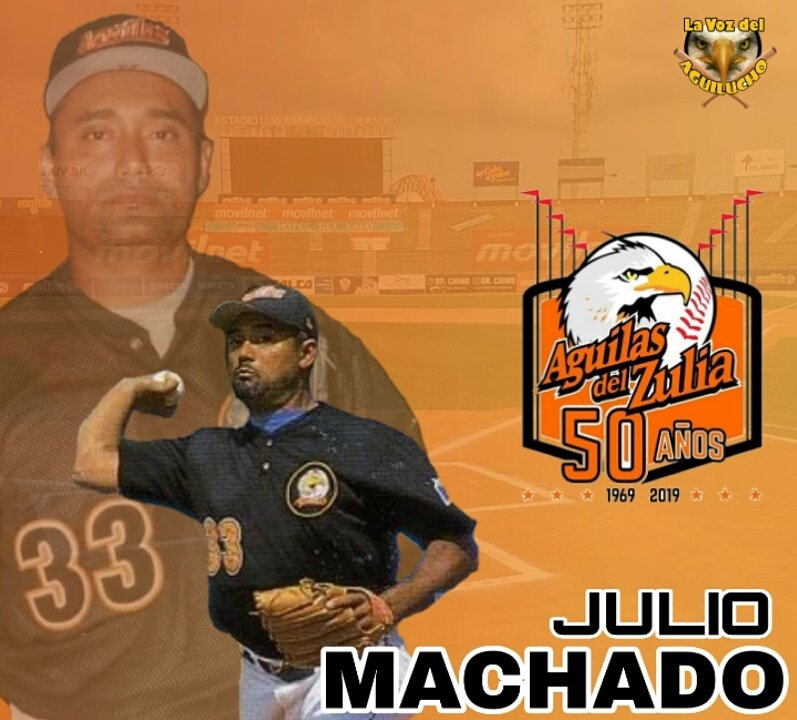 Fuente
---
En esta oportunidad quiero hacer un pequeño análisis o crítica a estos buenos deportistas venezolano, que luego de convertirse en estrellas y saborear las mieles de la gloria en lo más alto de la cima; se desplomaron y dejaron de brillar, y no por su bajo rendimiento o porque ya no eran útiles a su disciplina, sólo que con su malas acciones, conducta y comportamiento acabaron con sus carreras.
Julio Machado un lanzador estelar que debutó a los 19 años de edad en 1984 con las Águilas del Zulia, se perfilaba dentro de la pelota criolla y para MLB como una estrella, ganó en la temporada 89-90 el premio que otorga la liga al mejor cerrador de la campaña, en 1989 debuta en la gran carpa con los Mets de New York, como una promesa, a convertirse en un gran relevista, luego pasó a los Cerveceros de milwaukee en 1991, pero a su regreso a Venezuela para jugar en la liga invernal, comete un crimen, luego de verse involucrado en un accidente de tránsito en el que solo hubo daños materiales, se enfrasca en una discusión con una mujer involucrada en el siniestro; "el Hombre Iguana" como se le conoce sacó un arma de fuego disparando contra la dama segando la vida de la misma; Machado se dio a la fuga, pero luego entregó a la policía, Su juicio fue demorado por varios años hasta 1996 que fue sentenciado a 12 años de prisión, nunca más volvió a jugar en las grandes ligas después de salir en libertad, duró pocos años en la cárcel, regreso al béisbol venezolano pero señalado por muchos fanáticos como asesino, ya aquellos años dorados quedaban atrás, el cariño de la gente no era el mismo y su dominio en el montículo perdió solidez.
In this opportunity I want to make a small analysis or criticism of these good Venezuelan athletes, who after becoming stars and taste the sweetness of glory at the top of the summit; they collapsed and stopped shining, and not because of their low performance or because they were no longer useful to their discipline, only that with their bad actions, conduct and behavior they ended their careers.
Julio Machado, a stellar pitcher who made his debut at the age of 19 in 1984 with the Águilas del Zulia, was profiled within the baseball and MLB as a star, he won in the 89-90 season the award given by the league to the best closer of the campaign, in 1989 he debuted in the big top with the New York Mets, as a promise, He went on to become a great reliever, then went to the Milwaukee Brewers in 1991, but upon his return to Venezuela to play in the winter league, he committed a crime, after being involved in a traffic accident in which there was only material damage, he got into an argument with a woman involved in the accident; The "Iguana Man", as he is known, pulled out a firearm and shot the woman, taking her life; His trial was delayed for several years until 1996 when he was sentenced to 12 years in prison, he never returned to play in the big leagues after his release, he lasted a few years in prison, he returned to Venezuelan baseball but was singled out by many fans as a murderer, those golden years were behind him, the affection of the people was not the same and his dominance on the mound lost its solidity.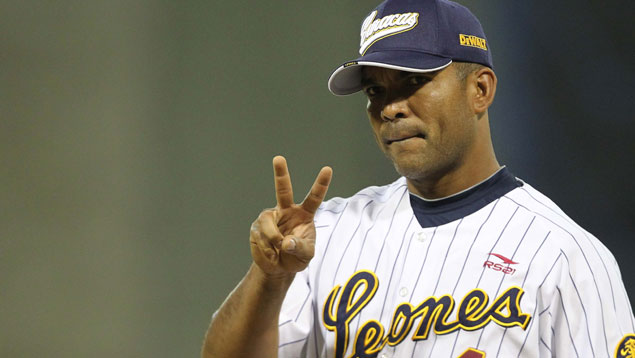 Fuente
---
"El Huracán" Ugueth Urbina, debutó con los Expos de Montreal en 1995, fue líder en salvados de la liga nacional en 1999, quedó campeón de la Serie Mundial con los Marlins de la Florida en 2003, También vio acción con Filadelfia, Boston, Texas y Detroit, en total salvo 237 juegos en once campañas, mientras que en Venezuela siempre estuvo al servicio de los Leones del Caracas donde era el ídolo de la afición caraquista y el villano ante los ojos de los seguidores del resto de los equipos.
Urbina a través de las pantallas de tv y en el mismo estadio lo veíamos con ese carácter impulsivo sobre todo cuando celebraba un ponche, siempre estuvo involucrado en polémicas, problemas por conducta agresiva y posesión ilícito de arma, en 2004 la madre del pelotero había sido secuestrada por un grupo de delincuentes que luego la devolvieron con vida, no se sabe si hubo algún pacto con los secuestradores, un año después el ídolo se desplomó luego de ser acusado de intento de asesinato, luego de rociar con thinner y gasolina e incendiar a 7 de sus empleados en una finca de su propiedad, el caso llegó a manos de la justicia Urbina fue detenido y acusado en 2005, luego sentenciado a 14 años por herir y quemar a estas personas pagó la mitad de su condena en la Penitenciaría General de Venezuela de donde fue liberado por buen comportamiento en el 2012.
El estelar lanzador, recordado por ocasionar una de las tanganas más famosas en una final del béisbol venezolano en el 98, perdió la credibilidad de quienes lo veían como un ídolo y era visto como un mal ejemplo para los niños y jóvenes que crecían o vienen creciendo en la pelota, ya nadie quiso ser como aquella estrella que brillo en la serie mundial del 2003 con los Marlins.
Luego de su liberación, se trazó como objetivo seguir con su carrera pero nunca más volvió a un campo de grandes ligas como jugador; en venezuela regresó a los terrenos de juego con los melenudos buscando un segundo aire que lo llevará de nuevo a la cima pero ya no hacía efecto aquella recta dominante, sus cualidades como lanzador se perdieron en lo que pudieron ser sus mejores años en Estados Unidos, por su error la prisión fue testigo de la debacle de uno de los mejores cerradores venezolanos, ya con 40 años se retiró del béisbol y comenzó a desempeñarse como entrenador y colaborador en ligas menores, parte de su tiempo lo emplea en apoyar el deporte en las comunidades.
El ex-pelotero aprovechó el dinero que ganó en invertirlo en la creación de varias fundaciones, a pesar de no estar activo como jugador y haber perdido su brillo siguió siendo noticia, en 2015 se declaró amigo de políticos como Diosdado Cabello y Nicolás Maduro presidente de la república, también tuvo una relación sentimental con la actriz y modelo venezolana Daniela Navarro de la que nació una niña en 2017, en abril del 2021 "EL HURACÁN" volvió a la palestra noticiosa luego de conocerse la separación entre él y su pareja.
"The Hurricane" Ugueth Urbina, debuted with the Montreal Expos in 1995, was leader in saves of the National League in 1999, was World Series champion with the Florida Marlins in 2003, also saw action with Philadelphia, Boston, Texas and Detroit, in total saved 237 games in eleven campaigns, while in Venezuela was always at the service of the Leones del Caracas where he was the idol of the Caracas fans and the villain in the eyes of the fans of the rest of the teams.
Urbina through the TV screens and in the stadium itself we saw him with that impulsive character especially when he celebrated a punch, he was always involved in controversies, problems for aggressive behavior and illegal possession of weapons, in 2004 the baseball player's mother had been kidnapped by a group of criminals who later returned her alive, it is not known if there was a pact with the kidnappers, A year later the idol collapsed after being accused of attempted murder, after spraying with thinner and gasoline and setting fire to 7 of his employees in a farm of his property, the case reached the hands of justice Urbina was arrested and charged in 2005, then sentenced to 14 years for wounding and burning these people paid half of his sentence in the General Penitentiary of Venezuela from where he was released for good behavior in 2012.
The stellar pitcher, remembered for causing one of the most famous tanganas in a Venezuelan baseball final in 1998, lost the credibility of those who saw him as an idol and was seen as a bad example for children and young people who were growing up or are growing up in baseball, nobody wanted to be like that star who shone in the 2003 World Series with the Marlins.
After his release, he made it his goal to continue his career but never returned to a major league field as a player; In Venezuela he returned to the playing fields with the Melenudos looking for a second wind that would take him back to the top, but he no longer had the effect of that dominant straight line, his qualities as a pitcher were lost in what could have been his best years in the United States, because of his mistake the prison witnessed the debacle of one of the best Venezuelan closers, at the age of 40 he retired from baseball and began to work as a coach and collaborator in minor leagues, part of his time is spent supporting sports in the communities.
The ex-ballplayer took advantage of the money he earned to invest it in the creation of several foundations, despite not being active as a player and having lost his shine he continued to be news, in 2015 he declared himself a friend of politicians such as Diosdado Cabello and Nicolas Maduro president of the republic, he also had a sentimental relationship with Venezuelan actress and model Daniela Navarro from whom a girl was born in 2017, in April 2021 "EL HURACAN" returned to the news spotlight after the separation between him and his partner was known.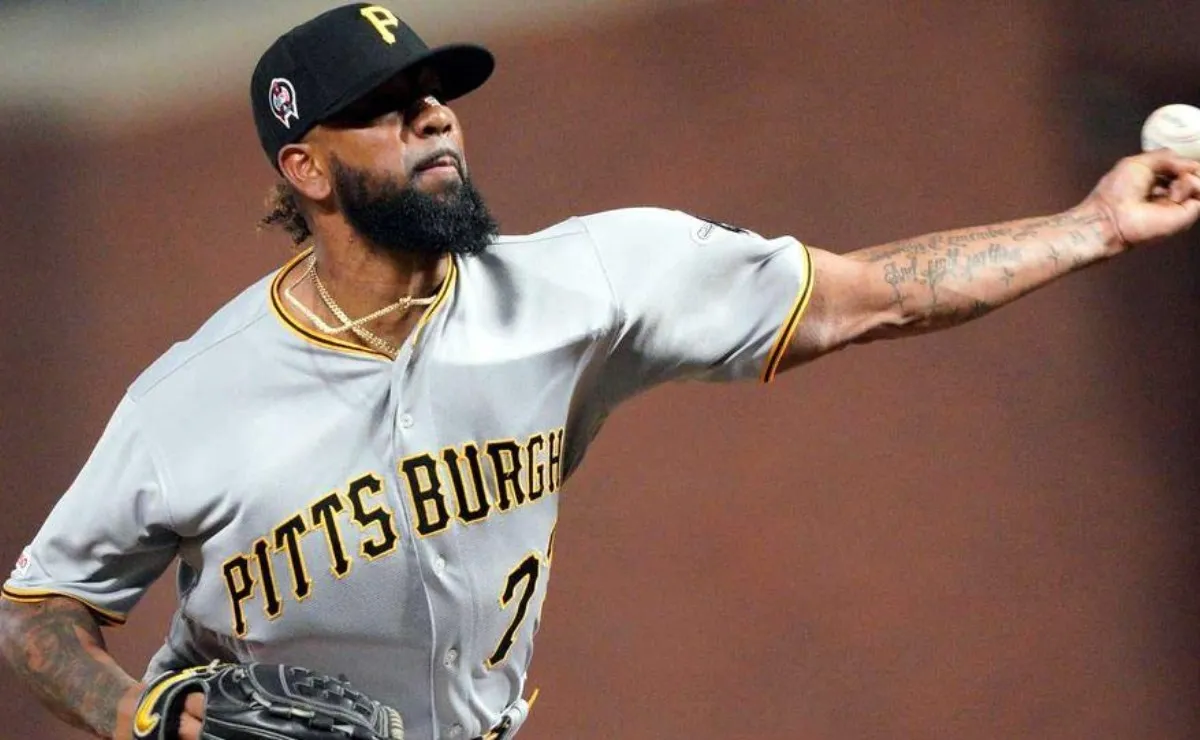 Fuente
---
Otro lanzador que se perfilaba como uno de los grandes cerradores venezolano está actualmente tras las rejas en una cárcel de los Estados Unidos, Felipe Vázquez quien debutó en la gran carpa en 2015 con los Nacionales de Washington, en julio julio de 2016, Vázquez fue cambiado a los Piratas de Pittsburgh donde llega a convertirse en el cerrador del club después de salvar 21 en 2017, fue seleccionado dos veces al juego de estrellas por la liga nacional, en sus días de novatos en las menores con los Rays participó en el Juego de Futuras Estrellas de 2012.
Con los Piratas de pittsburgh se perfilaba como un referente a largo plazo, con un potencial enorme dentro de la organización, ya en 2019 empezaron los problemas de este pelotero, se peleó en la casa club del equipo con su propio compañero Kyle Crick quien producto de este incidente se fracturó un dedo que que debió someterse a una cirugía.
Felipe Javier Rivero era su nombre de nacimiento, pero en 2018, cambió su apellido de Rivero a Vázquez, algo que a mi parecer fue un acto carente de responsabilidad con su vida propia, porque como persona uno debe tener sentido de pertenencia, me pareció en ese momento que el pelotero carecía de autoestima e identidad propia.
El 17 de septiembre de 2019, Vázquez fue arrestado por cargos de manejo de pornografía infantil y solicitarle material privado a una niña de 13 año, fue arrestado y separado del equipo, una corte de Pensilvania lo declaró culpable y pasará entre dos o cuatro años en una prisión estadounidense, actualmente el lanzador tiene 30 años de edad, fue absuelto de otros cargos, sin embargo se le va hacer muy cuesta arriba conseguir un contrato nuevamente en grandes ligas, pues para cuando ya termine su condena tendrá entre 32 o 34 años de edad, a mi criterio creo que para ese entonces ya no lucirá las mismas cualidades o condiciones físicas que lo llevaron a ser considerado para dos juegos de estrellas.
Tres grandes lanzadores que brillaron con luz propias, pero sus actuaciones fuera del campo de juego los condenó al fracaso, y apagaron la luz resplandeciente que los hacia ver en lo más alto de la cúspide del béisbol, espero y les guste mi publicación saludos , exitos y bendiciones.
Another pitcher who was profiled as one of the great Venezuelan closers is currently behind bars in a prison in the United States, Felipe Vazquez who debuted in the big top in 2015 with the Washington Nationals, in July 2016, Vazquez was traded to the Pittsburgh Pirates where he became the club's closer after saving 21 in 2017, he was selected twice to the all-star game by the national league, in his rookie days in the minors with the Rays he participated in the 2012 Future All-Star Game.
With the Pittsburgh Pirates he was profiled as a long-term reference, with a huge potential within the organization, already in 2019 the problems of this player began, he fought in the team's clubhouse with his own teammate Kyle Crick who as a result of this incident fractured a finger that had to undergo surgery.
Felipe Javier Rivero was his birth name, but in 2018, he changed his last name from Rivero to Vazquez, something that in my opinion was an act lacking responsibility with his own life, because as a person one should have a sense of belonging, it seemed to me at that time that the baseball player lacked self-esteem and self-identity.
On September 17, 2019, Vazquez was arrested on charges of handling child pornography and soliciting private material from a 13-year-old girl, he was arrested and separated from the team, a Pennsylvania court found him guilty and he will spend between two to four years in a U.S. prison, currently the pitcher is 30 years old, He was acquitted of other charges, however, it will be very difficult for him to get a contract again in the big leagues, because by the time he finishes his sentence he will be between 32 or 34 years old, in my opinion I believe that by then he will no longer have the same qualities or physical conditions that led him to be considered for two All-Star games.
Three great pitchers who shone with their own light, but their performances off the field condemned them to failure, and extinguished the shining light that made them look at the top of the pinnacle of baseball, I hope you like my publication greetings, success and blessings.
---
---