Hepatitis Kills, if Only I Could say a Farewell to this Disease
Hepatitis Kills, if Only I Could say a Farewell to this Disease
Good day friends and family of Hive and welcome to my entry for Hive Learners weekly contest for Week twenty three episodes two.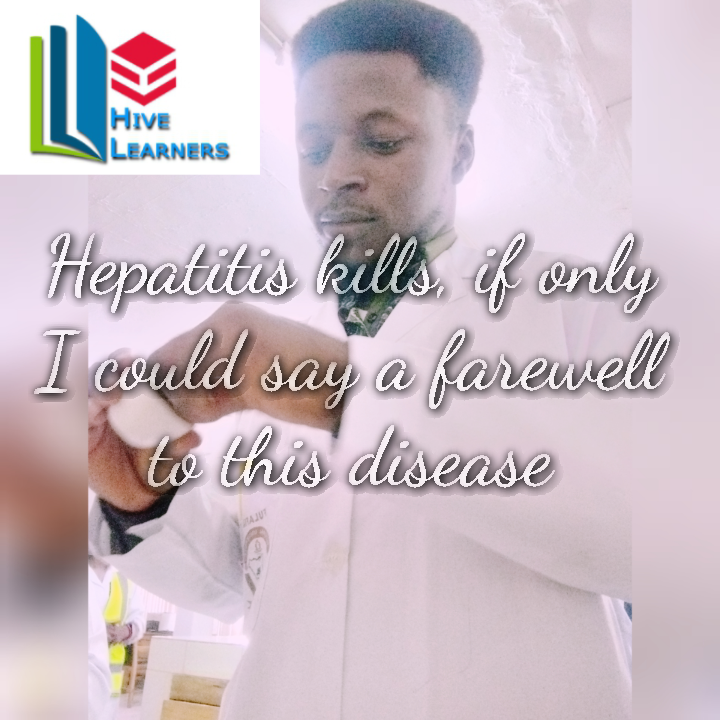 Image designed by me
Sickness has been a great challenge for some individuals rising from the bills to settle for treatment and worst of all the pains it could inflict a man, sometimes you'll find out the person never gets to survive the sickness and his or her life is lost into the hands of dead due to the illness. If I should be privilege to proffer solution for a particular disease I will seek for the ability to take hepatitis whether chronic or simple hepatitis I will so much be glad that I have successfully provided a cure for the sickness that no body has to suffer the pain of hepatitis and I have my little reasons for that. I lost someone very valuable to me sometimes back into the hands of dead because of chronic hepatitis, and to tell you the truth there wasnt a kind of money we didn't spent make sure healing is restored but all efforts at the end proved abortive.
There's something I understand with this disease of hepatitis that whenever it gets to the chronic level you can only manage it or maybe it takes the grace of God to revive such a person back to his or normal health again if not dead is knocking at the gate for such persons. One of the bad symptoms of chronic hepatitis I can remember is bloated stomach because of liver inflammation and whatever that has to do with these delicate part of the body has already introduced the body to a vigorous health challenge and it hardly comes with a successful treatment story.
It really pained my heart that we couldn't save Dad from these disease of hepatitis and if I will given an opportunity to proffer solution or remedy to eradicate a disease I will not joke with eradicating the disease of Hepatitis.
Thank you so much for reading through my entry for Hive Learners weekly contest for Week twenty three episodes two.

Gif powered by tenor
Thank You
---
---