My Remedy for problems in Life Race_//The Latter will be Greater than the Former
The Latter will be Greater than the Former
Life is a race therefore we are bound to face obstacles on the way, it's now a choice to either give up or to move on and continue the race.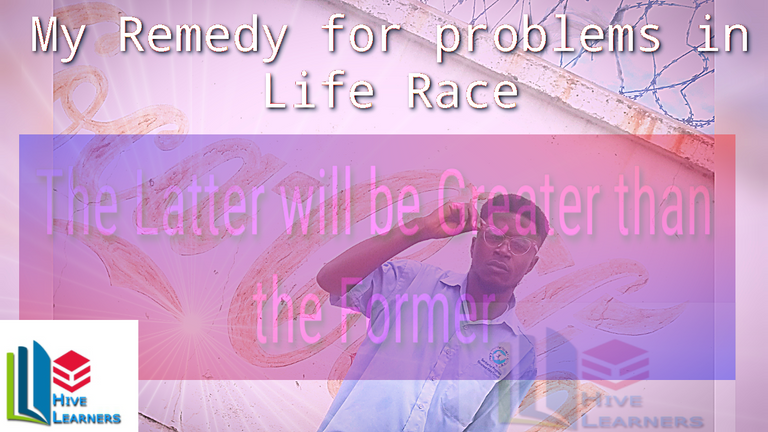 There are people who are opportuned to be handed over the barton close to the finish line (Born with a silver spoon) and their are some that need to start from a scratch. The race is easier to accomplish by those near the finish line and we all know what starting a race means. I wasn't born with a silver spoon but I know it will be my fault if I don't get one, this goal I want to achieve is also many peoples dream too and competition has become inevitable when it comes to this race.
I have met obstacles in my race to the finish line, but giving up has never been an option and will never be because I am determined to attain my goals in Life.
Like I said problems are really inevitable in Life so what's your own remedy for problems in life race..?
My Remedy for problems in Life Race
First of all I take all problems and challenges as trials, I never have a rethink if I will stop pursuing or if I will stop running because all trials in life have tendencies to be overcomed that's why it's a trial. When I hold a mindset that I am under trial I become rest assured that after the trial is success so why should I stop my race on the way when I know "The Latter will be Greater than the Former".
I am aiming towards being the best Dad for my kids and the best husband for my wife but then to search for a right woman is a thug of war that I know even by chance I won't stop doing. We got into several relationships like some kind of New vehicles and think that's the right one then after a while of use the engine gets knocked down, the tyre gets punched everything becomes shattered and battered often times as a result of betrayals. I have faced so much of this challenge and nothing kept me going like the proverb "The Latter will be Greater than the Former" I am sure the future is brighter therefore I will see the light at the end of the tunnel soon.
I've struggled for survival right from childhood and till now we are still struggling, I've involved myself into several forms of hustling that made some people downgrade and looked at me without value but then I know where I am driving at, I don't really have concern for today but I am looking forward for my tomorrow, I am sure the latter will be Greater than the Former. This proverb has kept me thriving both in thick and thine, it has provided me with this exclusive energy that I'm a soldier and as a soldier there's no retreat and there's no surrender. I might not get there but let it not be that I surrender..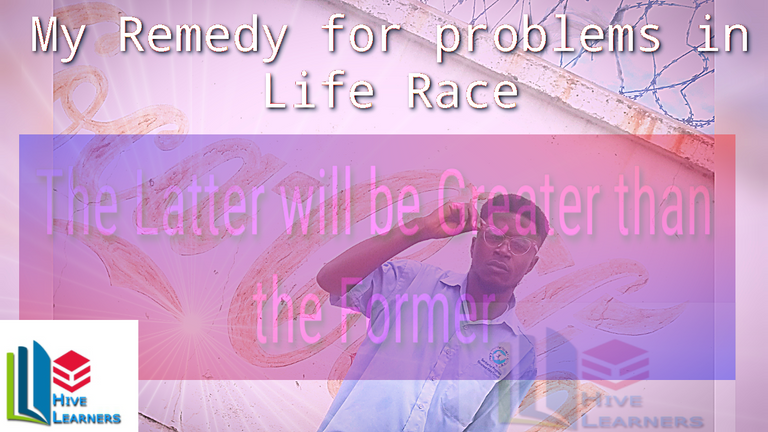 Thank you for reading through my entry for Hive Learners weekly contest for Week 19 espisode three.
       All images are my property


---
---