Journey of Success Completed 200 Band Rehearsal Missions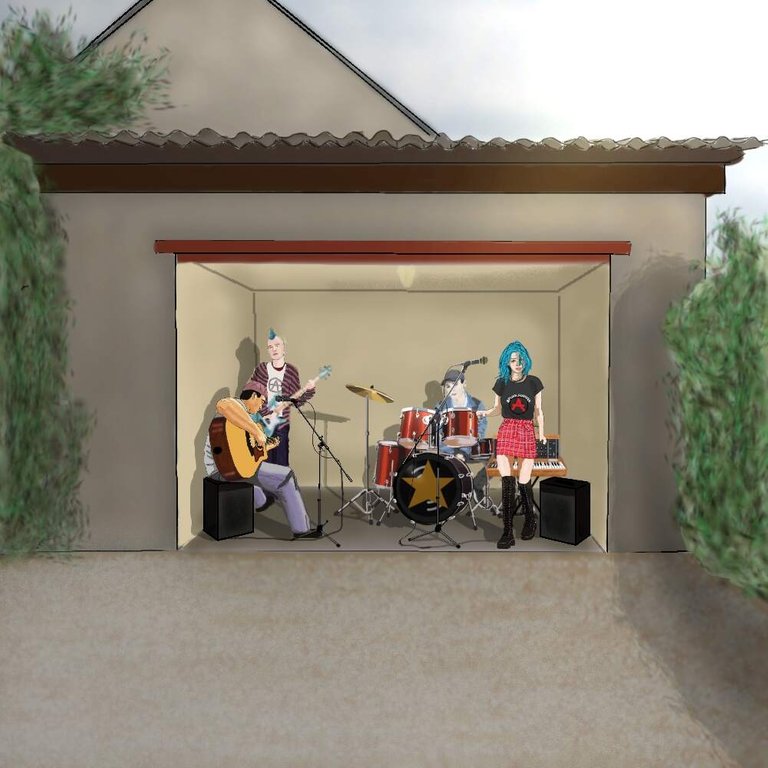 Hi all, today I completed 200 Band Rehearsal missions and got a reward of 400 Starbits with following congratulation message on my diary
Congratulations! You completed 200 Band Rehearsal missions and got a reward of 400 starbits.
Band Rehearsal mission is the first mission of third zone named " County Tour ". You are required to have 1750 fans including both permanent and drunk. Level requirement is 80. Band Rehearsal mission total duration is 5 minutes and it consumes 15% energy.
| Fans | Level | Duration | energy |
| --- | --- | --- | --- |
| 1750 | 80 | 5 minutes | 15 % |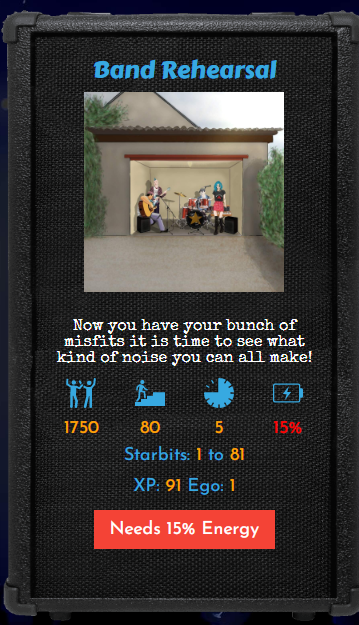 As regards my level and Fans, followings are my current states;
Fans 30000
Level 221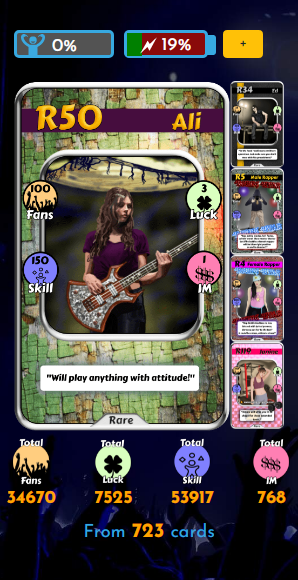 Besides these things Band Rehearsal mission also needed one "First Rehearsal Room" card which you can find in "Others" category of Cards.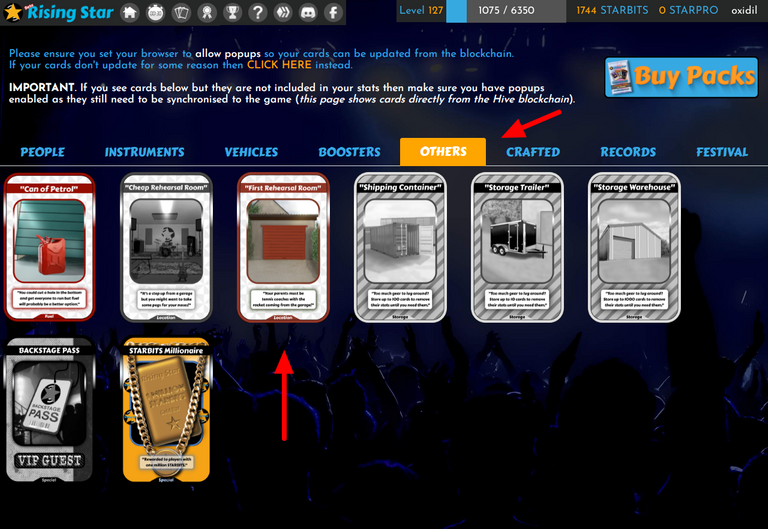 Rising star game has launched "First Rehearsal Room" card at 10000 Starbits or 4 Swape.Hive at today time.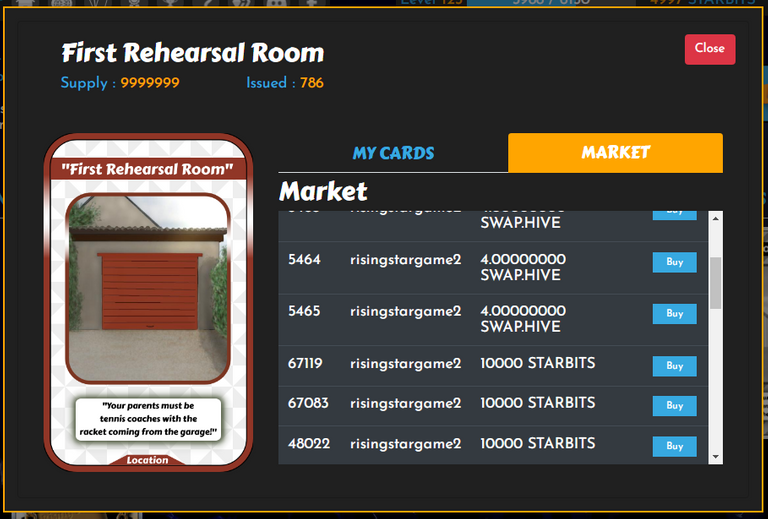 As per my experience this mission gives good number of Starbits from its range. Usually remains more than 80 % of end range. Anyhow after opening this mission, now i have three different missions of 5 minutes duration.
Illegal Busking.
Radio Interview.
Band Rehearsal.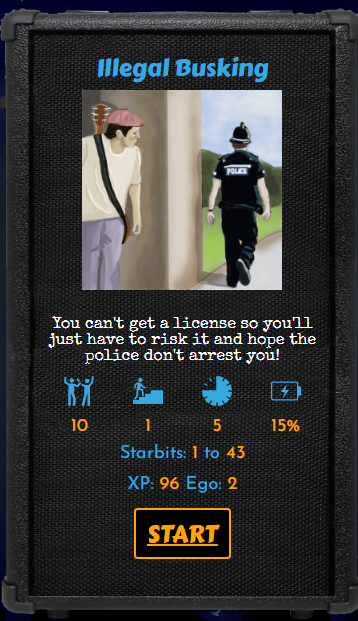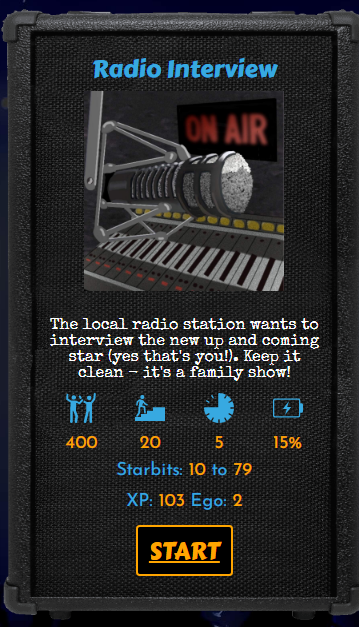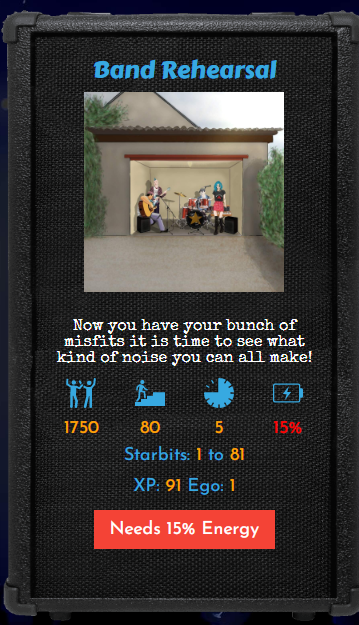 Now I can shuffle the missions and consume 45% energy in 15 minutes by running these three missions.
Journey of Success will be Continued.
Thanks for reading and support.
Also Read
Journey of Success - Completed 100 Local Mini Tour Support Mission
Rising Star Game - Journey of Success 200 Open Mic Night Missions
Journey of Success Completed 1000 missions.
Journey of Success Full Band Headline Mission.
Journey of Success Achieved Some Milestones.
Band Auditions Mission. My experience and Findings to complete Band Auditions mission.
Rising Star Game - Journey of Success County Festival Gig mission
Journey of Success - completed 50 Local Mini Tour Support missions
Journey of Success - completed 25 Record A Demo missions
Journey of Success Completed 25 Full Band Support Mission.
Journey of Success completed 25 Band Rehearsal missions.
Journey of Success Completed 1000 missions.
Journey of Success Full Band Headline Mission
Journey of Success Achieved Some Milestones

---
---