R142 Oboe 12 Cards - Today's Addition in My Inventory
Hi everyone, in this post i am going to share my today's addition in my inventory and best cards hunting activity of Rising Star game. May be you don't agree with this because this is best card hunting as per parameters set by me.
My today's best Card Hunting is R142 Oboe.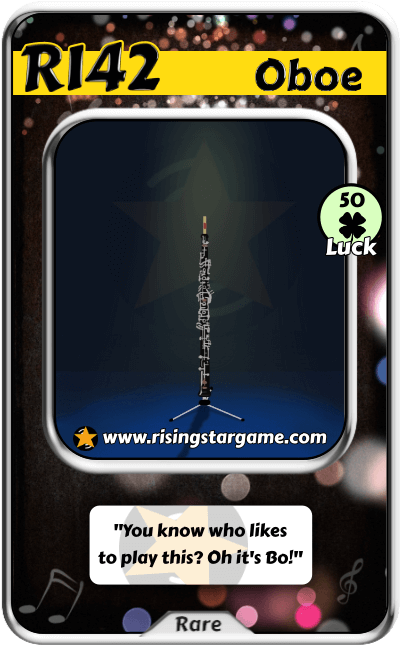 First I would like to tell about R142 Oboe those who don't know about R142 Oboe. R142 Oboe belongs to Instrument Category of Rising Star NFTs. "R142 Oboe" is the instrument of Orchestral Lesson. I have bought it because I do only Orchestral Lesson.Orchestral Lesson open when you reach at level 75 and have 10 Fans and 100% Energy.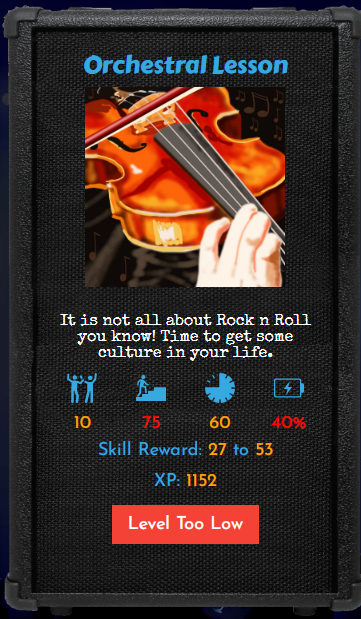 Following are the features of R142 Oboe card.
Luck 50
I bought 12 R142 Oboe in 2750 Starbits each whereas in market the lowest one is available at 3300 Starbits and 0.80 SWAP.HIVE.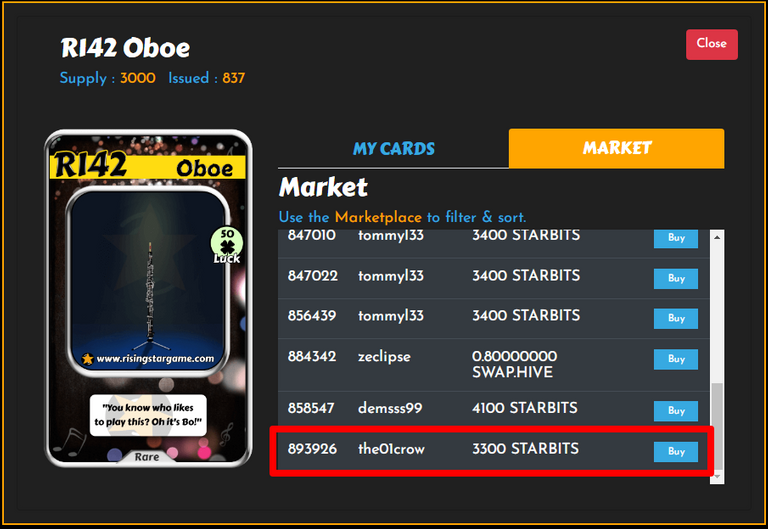 I have divided 50 Luck Instrument NFT Rating as under
50 Luck Instrument Card
| Good | Standard | Average |
| --- | --- | --- |
| Below 3000 Starbits | 3000 - 3200 Starbits | 3201 - 3500 Starbits |
So as per this division , I got R142 Oboe at Good rate of 2750 Starbits . Now I have 43 R142 Oboe in my inventory.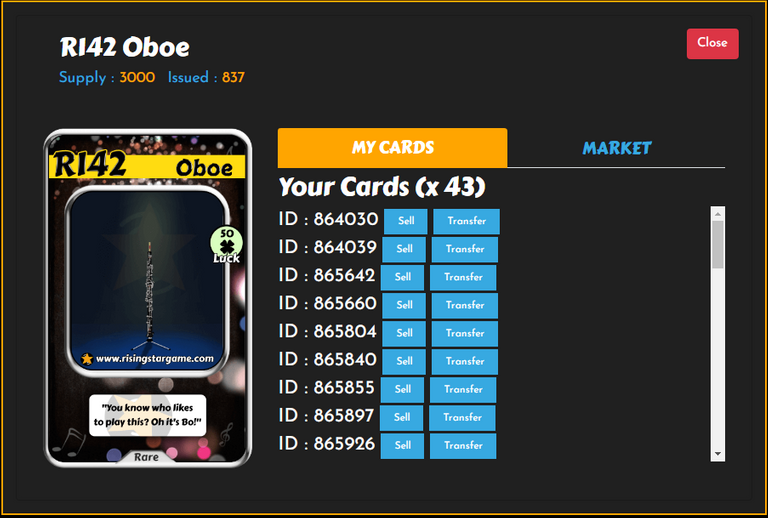 What do You think about this Card Hunting and my Fans Division, please let me know in comments.
Thanks for reading and support.
---
---