Bitcoin breaks its All time high and sets new records
It can be seen on the chats as at when writing these article that bitcoin the mother of all crypto as broken its all time high since earlier this year.
Bitcoin is currently trading between $66,024- 66,334 and it has broken its all time high of $64,918.95.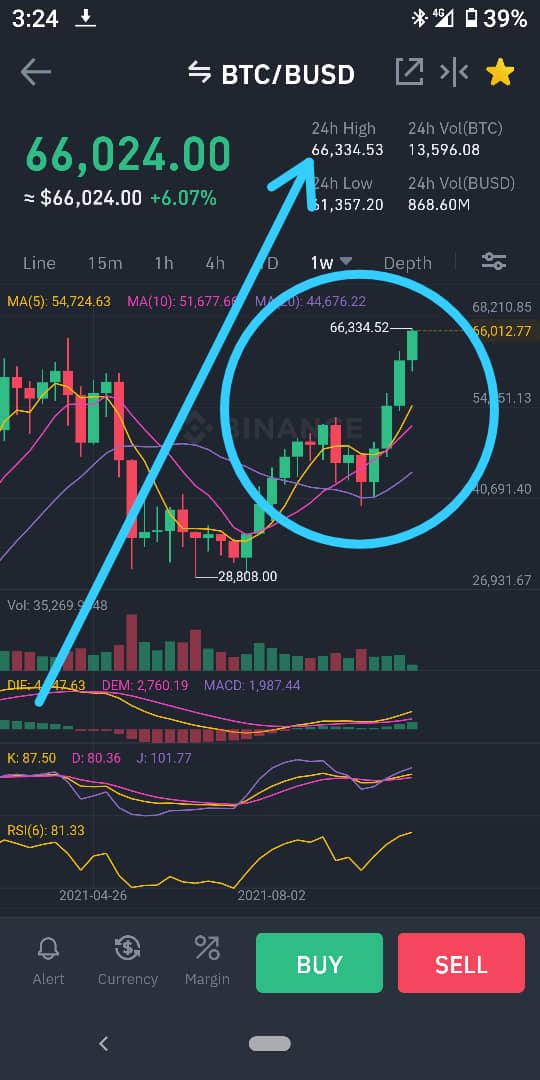 As we can see some of the ALT coins and following the trend of the bull run and making some gains for itself.
Though I am not a big trader, I constantly monitor the market with the little Hive I have and some other crypto such as GALA, BNB, Ada and some other few ones and hopefully someday with my continual efforts on Hive I will become the next big thing in these crypto space and possibly also become a whale some day and for now I will just continually hodl and seek for more funds to hodl on crypto.
---
---