Bullish Run happening Again, What could be the cause?
As we can clearly see the market is once again bullish for the first time again since April.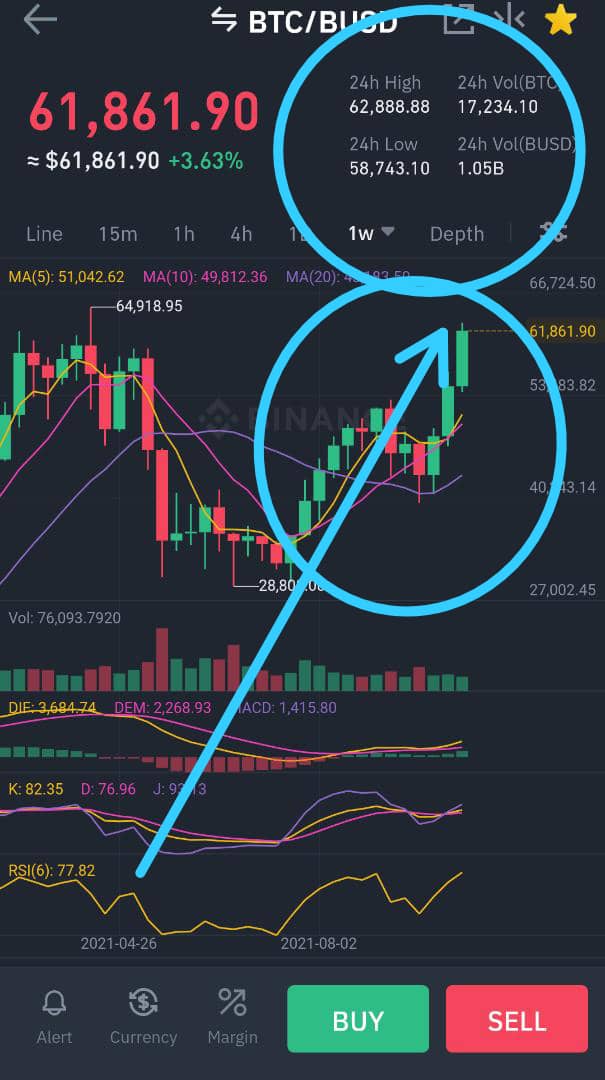 Bitcoin broke the $60,000 mark for the first time since April thus prompting a market-wide price surge and as I am writing this it is currently still bullish and the mark is currently at $62,888.
All this started happening on Friday when the US securities and exchange commission stated that it is set to approve the first bitcoin futures exchange traded fund (ETF)
And according the crypto market is now valued at more than $2.44 Trillion, meaning the crypto market is valued more the Apple company, the world's most valuable company.
---
---