Kumouni culture
Hey guys how are you I think you all are good and healthy.
You all are doing well. My today post is about different culture of uttarakhand. The world knows this culture as kumouni culture or pahadi culture.
These pics are captured by me (redmi y2 phone few days ago).
The location of these photos is almora थाना बाजार which is located near army area.
That's the reason why this are is beautiful because of army area. These pics are painted by a local boy of almora.
The first picture is about the village home. we see the culture of village where we see the aperan in the door of house.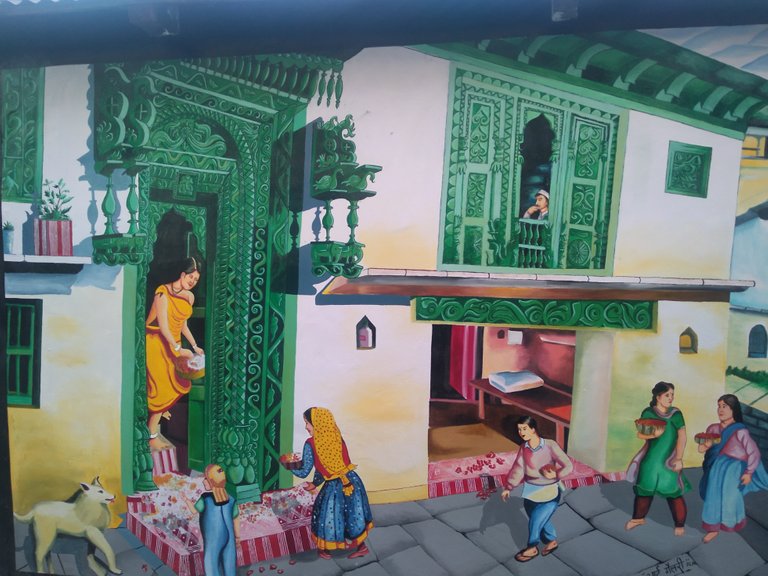 The second image is about women dress and jewelry.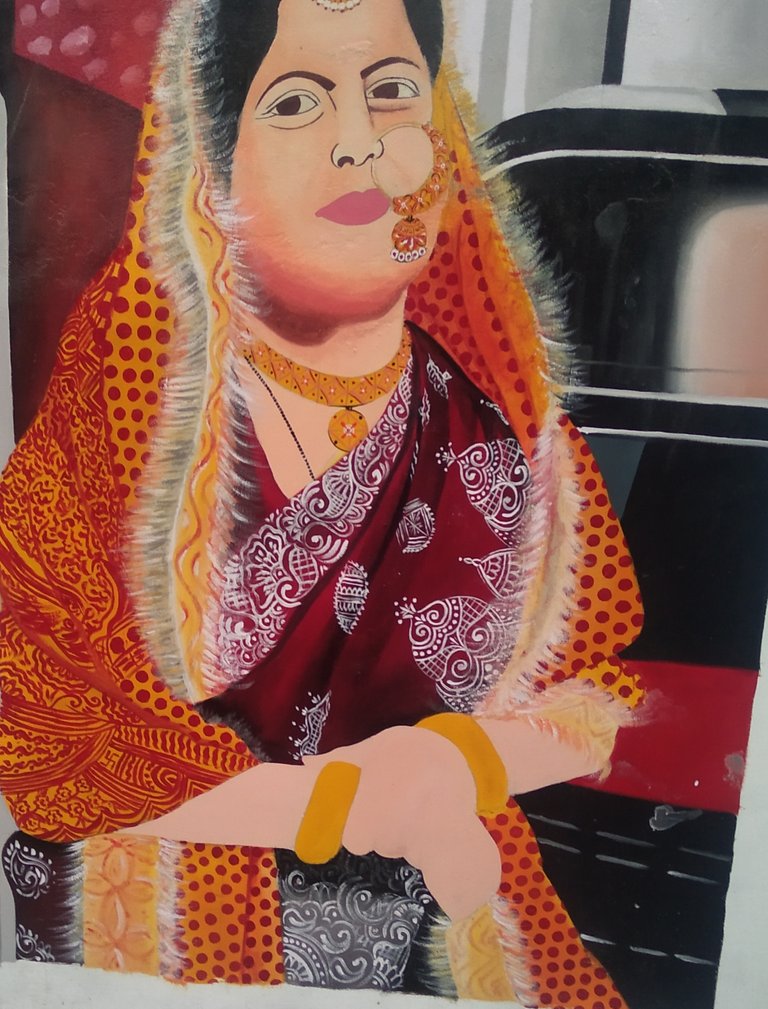 This image view is about the container of water.
The container name is gagar which is very famous in billages.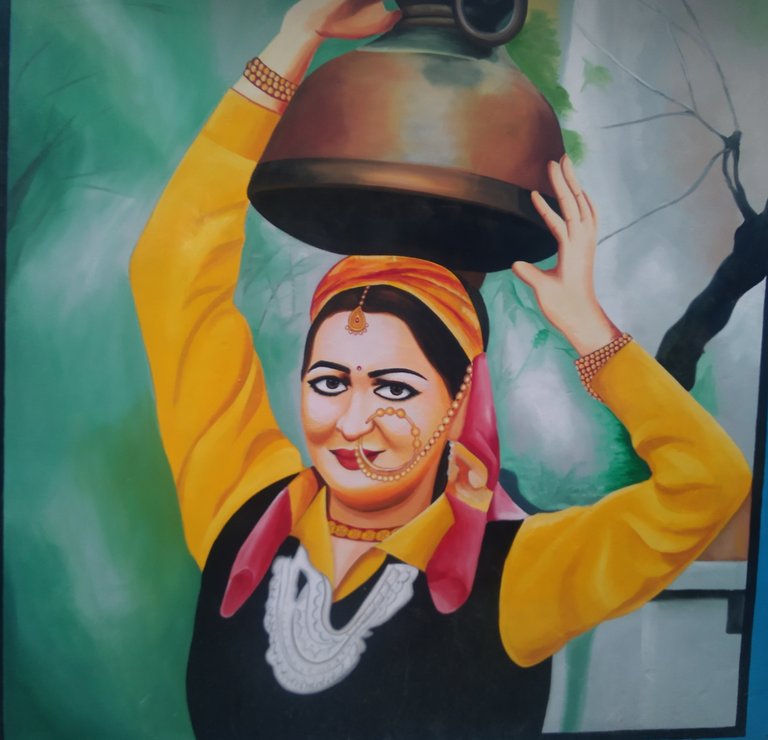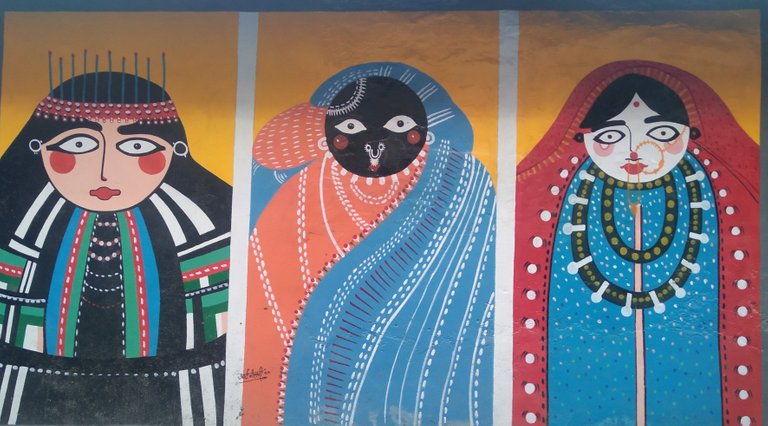 In this image we see the temple which is behind the two men's who are playing musical instruments and the name of instruments is dhol and damou.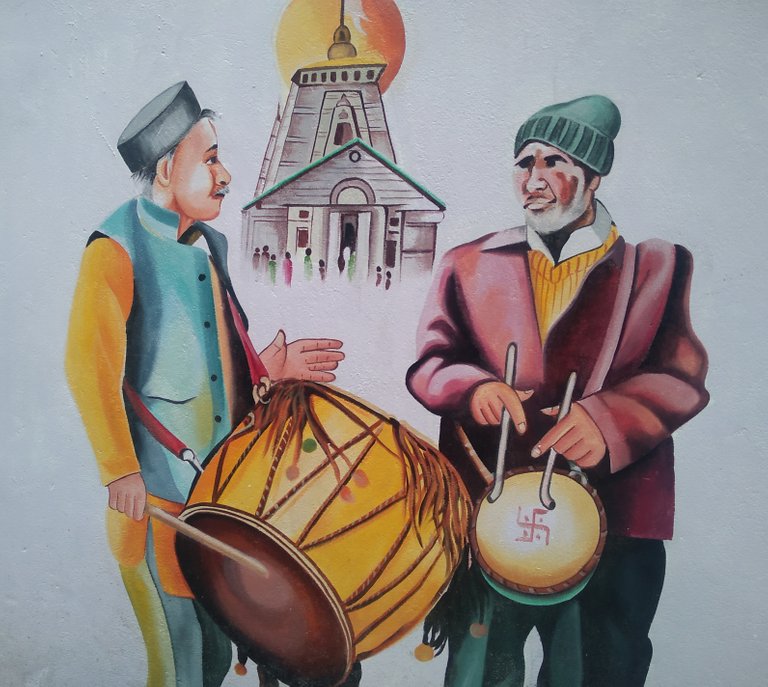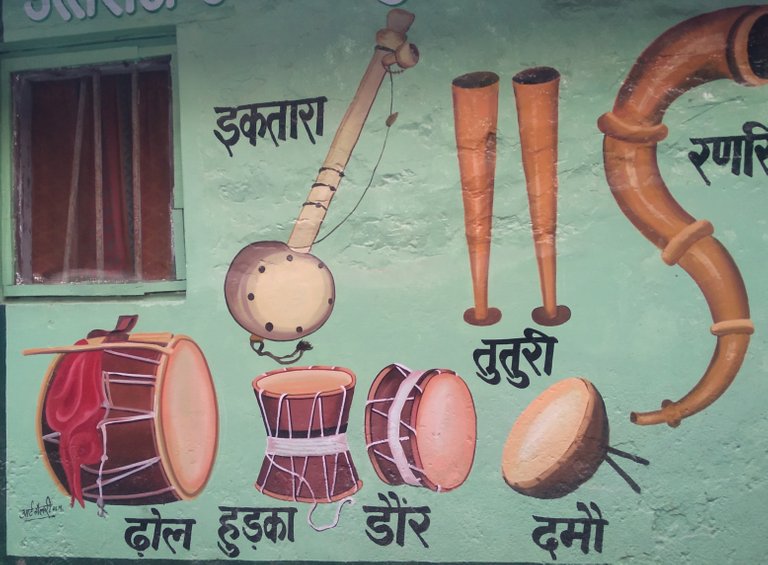 Now this image is about the kumouni dance I didn't know more about this but I think the name of this dance is chofla nrity.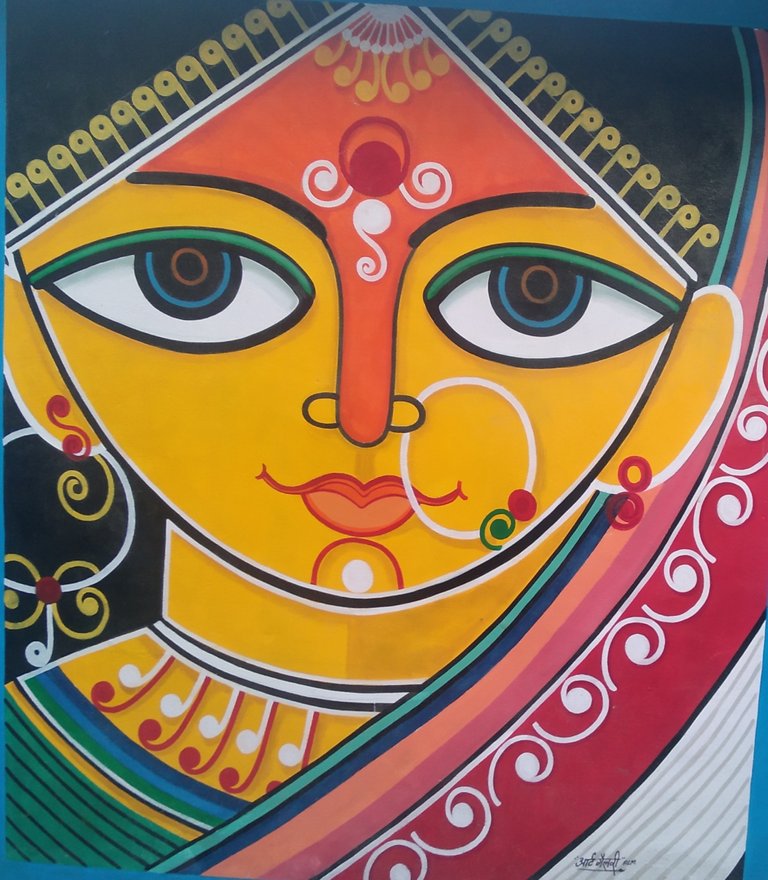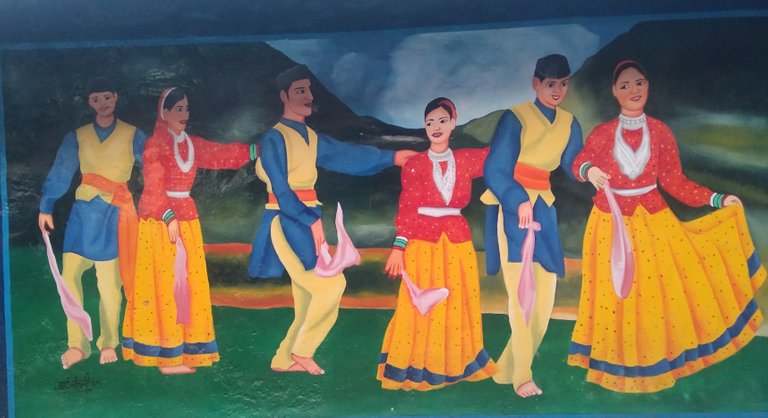 This pic is about indian army. How they save our country and we lives with peace.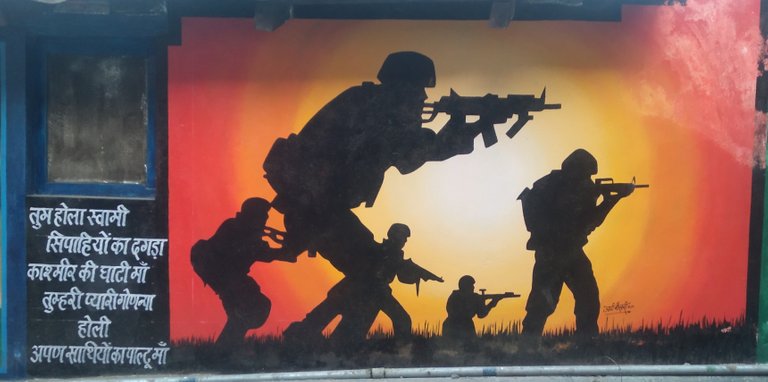 The last image is about the nanda devi temple devi which is known as nanda and sunanda devi.
In September there is fair of nanda devi and the fair other name is nanda sunanda mela.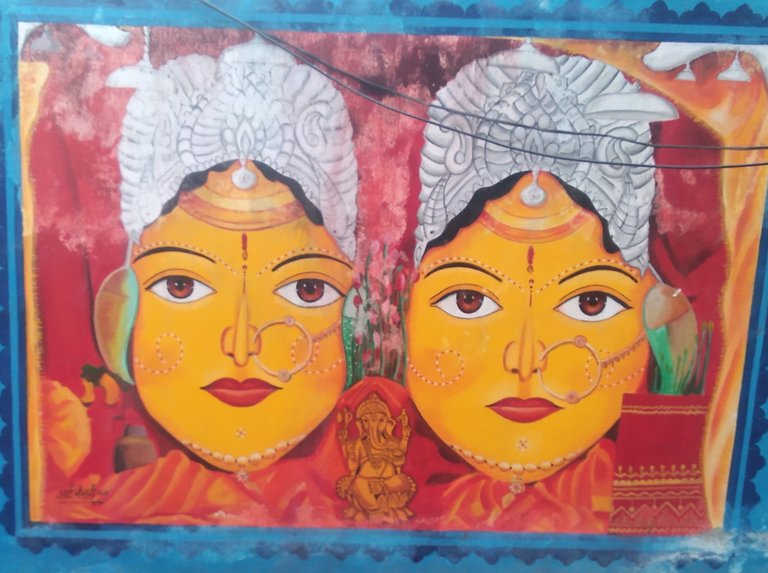 ---
---