🇪🇸|🇬🇧 My Transition Routine - Curly Hair 👩🏽‍🦱

Estos meses han sido de sanación para mi cabello, he estado dándole todos los cuidados y atención que por años le negué, lo trate de manera equivocada y esperaba resultados que jamás llegarían.
These months have been healing for my hair, I have been giving it all the care and attention that for years I denied it, I treated it in the wrong way and expected results that would never come.
---
La Desición | The Decision
---
Me impulso a tomar la desición el conocer varias chicas de cabello rizado que lo cuidaban y explicaban sus rutinas, resaltaban lo positivo de su tipo de cabello y eso fue suficiente para querer implementar los cambios y obtener un cabello sano y lindo dándole la oportunidad a mi tipo de cabello.
I was driven to make the decision when I met several girls with curly hair who took care of it and explained their routines, they highlighted the positive aspects of their hair type and that was enough to want to implement the changes and get a healthy and beautiful hair giving my hair type a chance.
En ese momento fue fácil, tome nota de cada uno de los productos que utilizaban y los compré.
Así que para ese momento mi rutina quedó establecida de esta manera: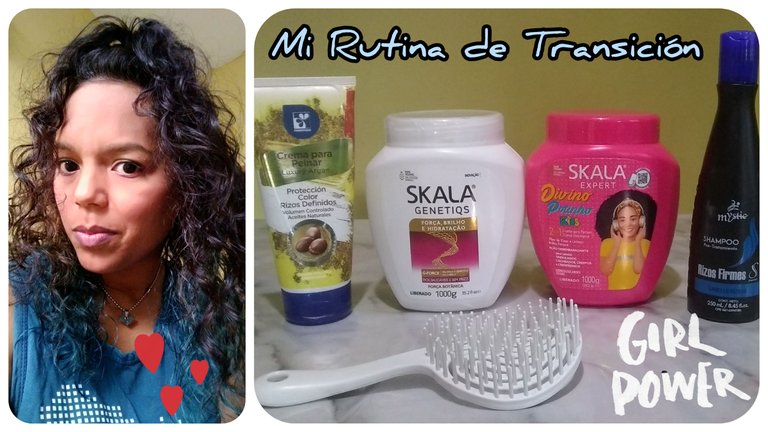 Shampoo para rizos firmes Mystic
Skala Expert Divino Potinho, acondicionador + crema para peinar. Puedo utilizarlo como leave-in
Skala Genetiqs, tratamiento condicionador el cual puedo utilizar co-wash
Crema para peinar Farmatodo Protección color Rizos Definidos.
Cepillo para definir rizos.
At that moment it was easy, I took note of each of the products they used and bought them.

So by that time my routine was set up like this:

Mystic Firm Curls Shampoo
Skala Expert Divino Potinho, conditioner + styling cream. I can use it as a leave-in
Skala Genetiqs, conditioning treatment which I can use as a co-wash.
Farmatodo Color Protection Curls Defined styling cream.
Curl defining brush.
---
La importancia de conocer las necesidades de mi cabello | The importance of knowing my hair's needs
---
Esto ha sido un paso importante, cuando inicie el proceso de transición hace dos meses no tenía idea de mi tipo de cabello ni mucho menos de lo que necesitaba, no es sencillo ya que hay que investigar y leer mucho. Inicialmente desconocía que habían diferentes tipos de cabellos, que todos tienen necesidades diferentes y con esto me refiero a que en general yo creía que solo bastaba con un buen acondicionador o mascarilla que aportara hidratación y eso solucionaba el problema. Total lo que siempre se dice es que un cabello hidratado luce genial.
This has been an important step, when I started the transition process two months ago I had no idea about my hair type and even less about what I needed, it is not easy because you have to do a lot of research and reading. Initially I didn't know that there were different types of hair, that they all have different needs and by this I mean that in general I thought that only a good conditioner or mask that provided hydration was enough and that solved the problem. What they always say is that moisturized hair looks great.
He aprendido que esto es un proceso lento, cada vez que inició con un producto debo utilizarlo por un periodo de tiempo para poder ver resultados y tomar decisión sobre si continuar o cambiarlo.
I have learned that this is a slow process, every time I start with a product I have to use it for a period of time to be able to see results and make a decision on whether to continue or change it.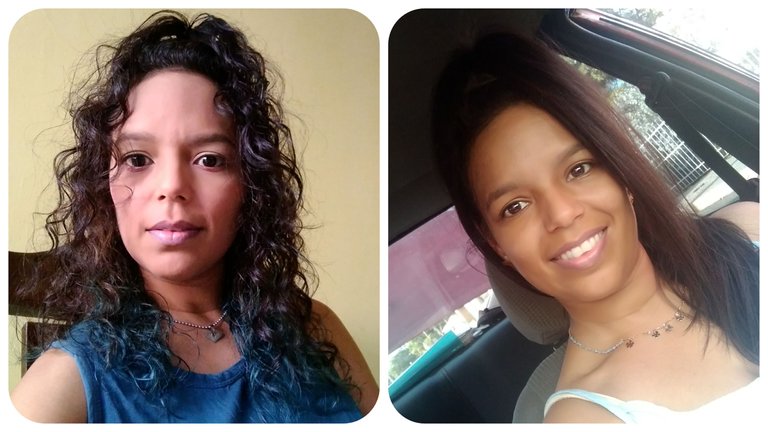 Imagen de la izquierda del día 21 de Mayo 2022- Derecha año 2021
---
Sobre mi cabello logré definir que el tipo de rizo es 2c-3a, además tiene porosidad media.
About my hair I managed to define that the type of curl is 2c-3a, it also has medium porosity.
Con estos datos la rutina ideal debería ser:
Usar shampoo suave
Dejar un poco de acondicionador en mi cabello
Usar crema para peinar ligeras no tan densas
Aplicar tratamientos 1 vez por semana.
With this data the ideal routine should be:

Use mild shampoo
Leave a little conditioner in my hair.
Use light styling creams not so dense.
Apply treatments once a week.
Sin embargo mi cabello ha sido muy seco para mí gusto de medio a puntas. Así que estoy aplicando tratamiento cada vez que lo lavo, si lo lavo dos veces por semana lo aplicó las dos veces.
Porosidad, es la capacidad que tiene el cabello de retener agua y absorber los productos que colocamos en él.
However my hair has been too dry for my taste from mid to ends. So I am applying treatment every time I wash it, if I wash it twice a week I apply it both times.

Porosity is the hair's ability to retain water and absorb the products we put on it.
---
¿Que busco en los productos? | What do I look for in products?
---
Justo en este momento he decidido utilizar productos libres de parabenos, sulfatos, silicona y petrolatos. O los que se conocen como liberados.
Right at this moment I have decided to use products free of parabens, sulfates, silicone and petrolatum. Or what are known as liberated.
Con esto busco que mi cabello sane y se fortalezca en un periodo más corto, una vez que logre el cambio es probable que flexibilice y permita el uso de productos que contengan algunos de estos ingredientes.
With this I am looking for my hair to heal and get stronger in a shorter period, once I achieve the change I will probably flex and allow the use of products containing some of these ingredients.
Pienso hacerlo así ya que vengo de aplicar calor a través de secador, plancha y pinzas para rizos, además de utilizar de manera equivocada shampoo, acondicionadores y mascarillas logrando de esta manera que mi cabello esté seco y débil.
I plan to do it this way since I come from applying heat through hair dryer, flat iron and curling tongs, besides using shampoo, conditioners and masks in the wrong way making my hair dry and weak.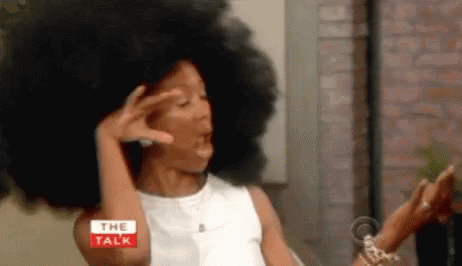 Fuente
Cuando voy a comprar algún producto verifico la etiqueta y leo los ingredientes.
When I go to buy a product I check the label and read the ingredients.
Parabenos, la mayoría de los productos están libres de estos, sin embargo igual chequeo que no contengan.
Propylparaben
Ethylparaben
Methylparaben
Butylparaben
Benzylparaben
Parabens, most of the products are free of them, however I still check that they do not contain them.

Propylparaben
Ethylparaben
Methylparaben
Butylparaben
Benzylparaben
Sulfatos, por los momentos estos están descartados para mí ya que necesito hidratar mi cabello al máximo. Por lo que he decidido no usar productos que contengan.
Sodium coco-sulfate SCS
Sodium lauryl-sulfate SLS
Sodium dodecyl-sulfate SDS
Sodium laureth sulfate SLES
Ammonium lauryl sulfate ALS
Sulfates, for the moment these are ruled out for me as I need to moisturize my hair as much as possible. So I have decided not to use products that contain.

Sodium coco-sulfate SCS
Sodium lauryl-sulfate SLS
Sodium dodecyl-sulfate SDS
Sodium laureth sulfate SLES
Ammonium lauryl sulfate ALS
Siliconas, por mucho tiempo use productos con estos ingredientes que lo que hacían era maquillarme el cabello por eso en estos momentos esta es la lista de siliconas que verifico que no contengan los productos.
Cyclohexasiloxane
Cetyl dimethicone
Cetearyl methicone
Dimenthicone
Dimenticonol
Behenoxy dimenthicone
Phenyl trimethicone
Stearoxy dimenthicone
Stearyl dimenthicone
Amodimenthicon
Cyclomenthicone
Silicones, for a long time I used products with these ingredients that only made up my hair, that is why at this moment this is the list of silicones that I verify that the products do not contain.

Cyclohexasiloxane
Cetyl dimethicone
Cetearyl methicone
Dimenthicone
Dimenticonol
Behenoxy dimenthicone
Phenyl trimethicone
Stearoxy dimenthicone
Stearyl dimenthicone
Amodimenthicon
Cyclomenthicone
Esta lista de ingredientes la puedes obtener ampliada y detallada buscando en google, yo tomé nota de aquellos que consideré que por los momentos no voy a usar en ningún producto.
This list of ingredients can be expanded and detailed by googling, I took note of those that I considered that for the moment I will not use in any product.
Por aquí puedes aclarar algunas dudas sobre cada componente.
Here you can clarify doubts about each component.
---
La sorpresa | The surprise
---
Desconocía que detrás de este cambio hay un mundo por descubrir, así que esta rutina la armé desde la total ignorancia.
I didn't know that behind this change there is a world to discover, so I put this routine together from total ignorance.
Una vez que compre los productos y los empecé a utilizar fue que entendí y aprendí sobre los ingredientes en cada uno, de hecho la lista de componentes químicos llegó a mí después del mes de haber iniciado la transición así que al revisar los ingredientes de los productos que estaba utilizando quedé 🤡
Once I bought the products and started using them I understood and learned about the ingredients in each one, in fact the list of chemical components came to me after a month of having started the transition so when I reviewed the ingredients of the products I was using I was 🤡.
Shampoo Rizos Firmes Mystic en sus ingredientes contiene sales y parabenos. Así que por los momentos lo estaré utilizando y al finalizar lo cambiaré.
Mystic Firm Curls Shampoo in its ingredients contains salts and parabens. So for the time being I will be using it and at the end I will change it.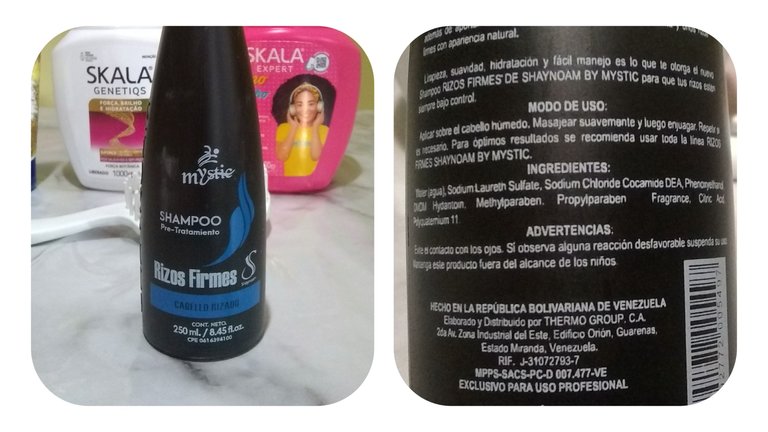 Aún y cuando me gusta como me deja el cabello ya que siento que no es agresivo estaré haciendo un ajuste en la rutina y lo cambiaré por otro que sea liberado.
Even though I like the way it leaves my hair as I feel it is not aggressive I will be making an adjustment in the routine and change it for another one that is liberated.
---
Crema para peinar Luxury Argan. Protección Color Rizos Definidos. Aunque dice libre de parabenos y sin colorantes en sus ingredientes están presentes varias siliconas así que sin duda algúna al terminar el producto lo cambiaré.
Luxury Argan Styling Cream. Defined Curls Color Protection. Although it says paraben free and dye free in its ingredients several silicones are present so no doubt sometime after finishing the product I will be switching it out.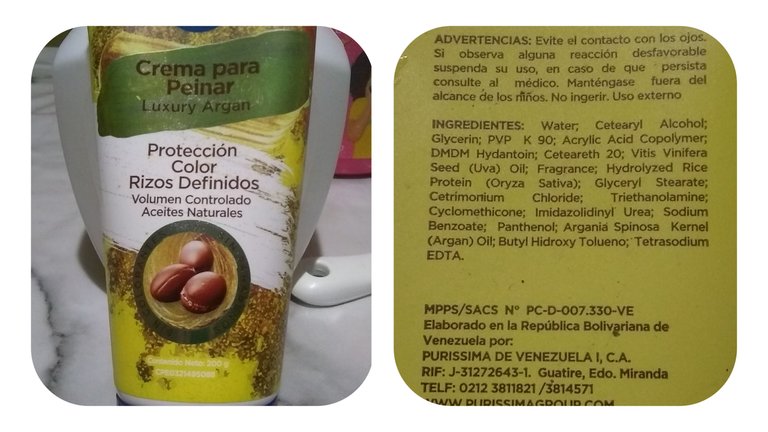 Esta crema de peinar de la marca Farmatodo indica que es libre de crueldad animal lo que indica que el producto no es testeado en animales., su precio es bastante bajo en relación a otras marcas.
This styling cream from Farmatodo indicates that it is animal cruelty free which means that the product is not tested on animals, its price is quite low in relation to other brands.
---
Skala Genetiqs un tratamiento para darle fuerza, brillo e hidratación al cabello. Es liberado, 100 % vegano 0% origen animal.
Skala Genetiqs a treatment to give strength, shine and hydration to the hair. It is free, 100% vegan 0% animal origin.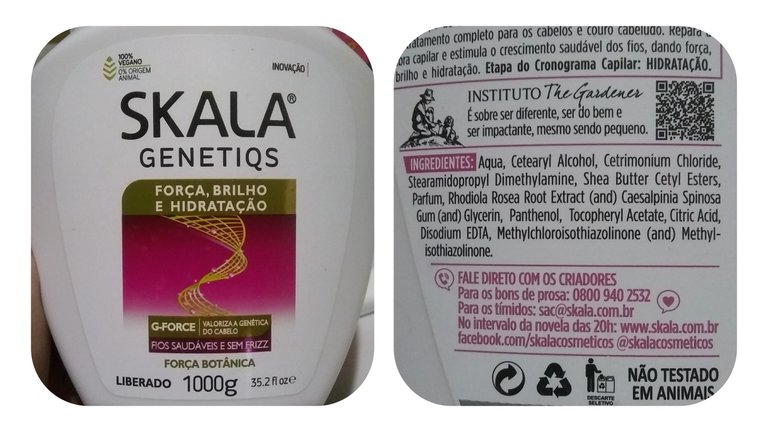 ---
Skala Expert Divino Potinho, es un acondicionador + crema para peinar muy ligero de hecho es para niños, sin embargo me gusta como me deja el cabello, se que las necesidades del cabello de niños y adultos son diferentes, este producto para la definición de los rizos me ha resultado. Es liberado, 100% vegano, 0% origen animal. Contiene aceite de coco y linaza.
Skala Expert Divino Potinho, is a conditioner + styling cream very light in fact it is for children, however I like how it leaves my hair, I know that the hair needs of children and adults are different, this product for the definition of curls has worked for me. It is free, 100% vegan, 0% animal origin. Contains coconut and flaxseed oil.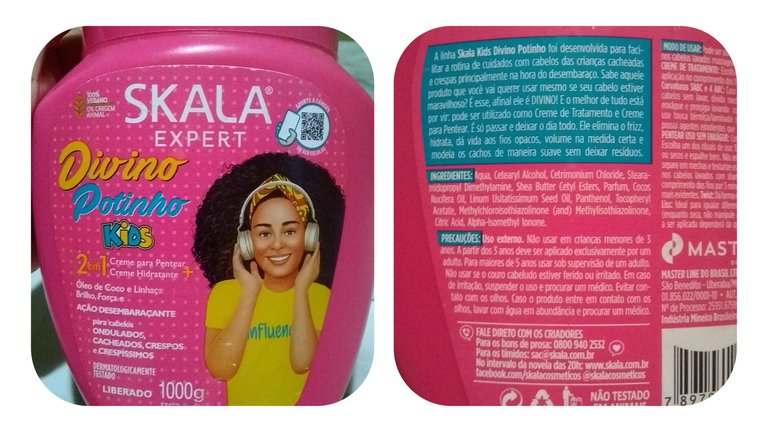 ---
Productos Orgánicos | Organic Products
---
Se puede creer que como todo utilizar productos orgánicos es una moda, sin embargo pienso que simplemente es la oportunidad que tenemos para sanar y darle el trato adecuado a nuestro cabello.
You may think that like everything else using organic products is a fad, however I think it's simply the opportunity we have to heal and give our hair the right treatment.
En estos momentos estoy tomando la desición de no utilizar sales ya que mi cabello está muy seco, si lo lavo con shampoo con sal costará que se hidrate, una vez que mi cabello se recupere y en el momento que se encuentre saturado de productos necesitará una limpieza profunda que ameritara el uso de shampoo con sal. Entender esto me ha costado años porque nadie lo explica.
At the moment I am making the decision not to use salts as my hair is very dry, if I shampoo it with salt it will be difficult to hydrate it, once my hair recovers and at the moment it is saturated with products it will need a deep cleaning that will require the use of shampoo with salt. It has taken me years to understand this because no one explains it.
Tomo la decisión de no usar productos que contengan siliconas porque ellas solo maquillan mi cabello, se ve con brillo y bonito sin embargo es una mentira seguirá débil. En estos momentos necesito fortalecerlo y no productos que me hagan ver espejismos.
I made the decision not to use products containing silicones because they only make up my hair, it looks shiny and beautiful but it is a lie and it will remain weak. At this time I need to strengthen it and not products that make me see mirages.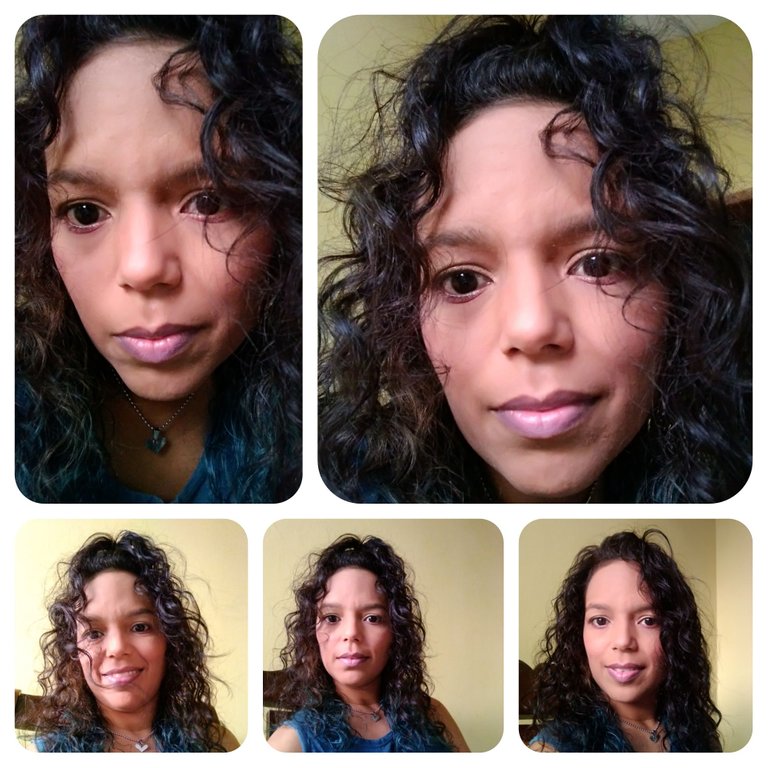 Así vamos al 21 de Mayo 2022. Lavado de cabello y definición de rizos, aún falta sellar cutículas de cabello así como disminuir frizz sin embargo el cabello está más hidratado y la forma de los rizos ha mejorado. Casi llegamos a los 3 meses de transición
Si por tanto tiempo viví engañada por una publicidad falsa que iba dirigida a un solo tipo de cabello es más que justo tengamos la oportunidad de contar con productos que nos permitan cuidar el cabello respetando cada tipo.
If for so long I lived deceived by false advertising that was aimed at only one type of hair, it is more than fair that we have the opportunity to have products that allow us to take care of our hair respecting each type.
Pronto estaré mostrándoles otros productos que he incorporado a mi rutina.
Soon I will be showing you other products that I have incorporated into my routine.
---
¡Saludos mPB!
---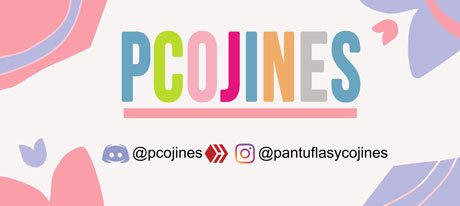 ---
Derechos Reservados®️ 2020
Traductor deepl
Imágenes propiedad de @pcojines
Banner diseñado con Photoshop
Fotos tomadas con teléfono Motorola Modelo E4
---
---