DISADVANTAGE OF REARING BROILER BIRDS IN THE RAINING SEASON // LIFE OF A LIVESTOCK FARMER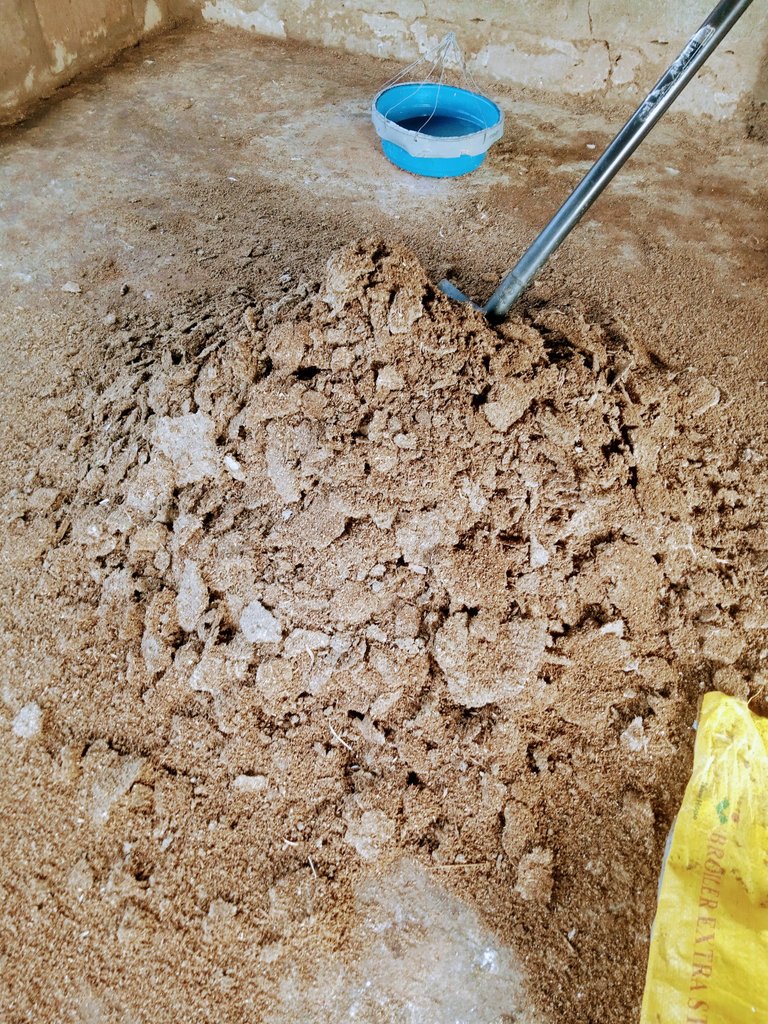 Good day birds lovers,
One of the tedious things about running a poultry farm is during the raining season. Though raining season has it advantages. The advantages are your birds won't pose any problem of dying from heat stress because it's always cool. While raining season doesn't pull any stress over that it has another disadvantages.
---
What are the disadvantages of birds rearing in raining season?
The first disadvantage that pull stressful is the pen being messed up all the time. You cant compare how you rear birds in the dry season with raining season. During the dry season,I might only pack my pen maybe 4 to 5 times within 7 weeks but it's not during the raining season,my birds are only 4 weeks and I have packed their pen more than 7 times. That's the problem raining season poses.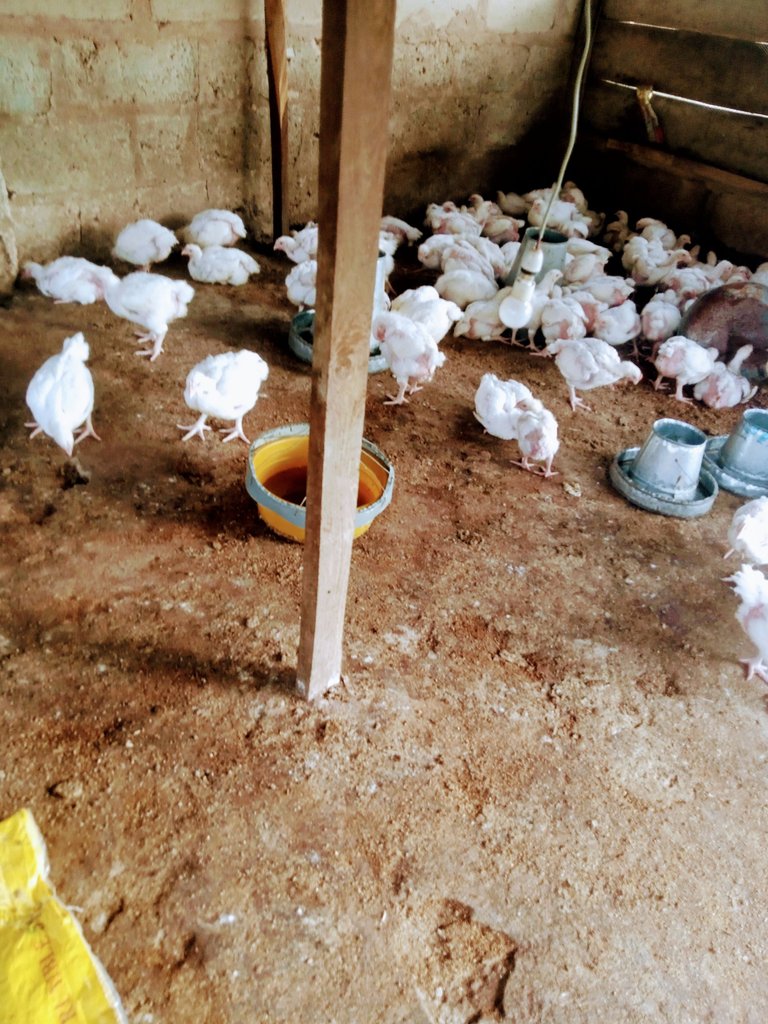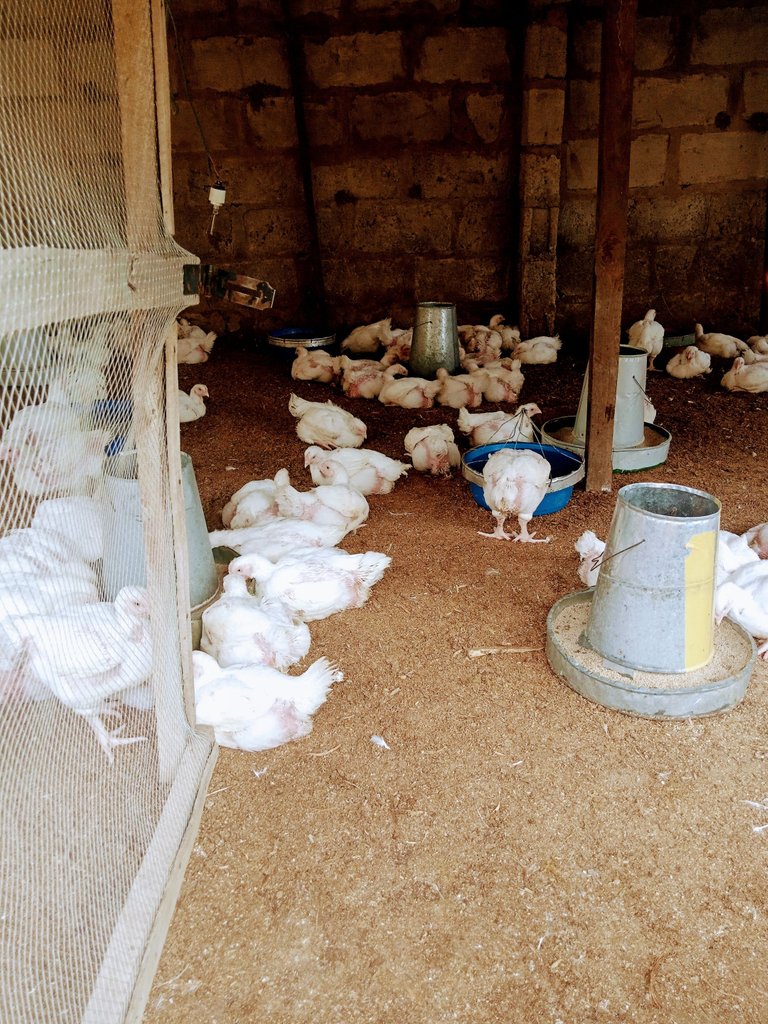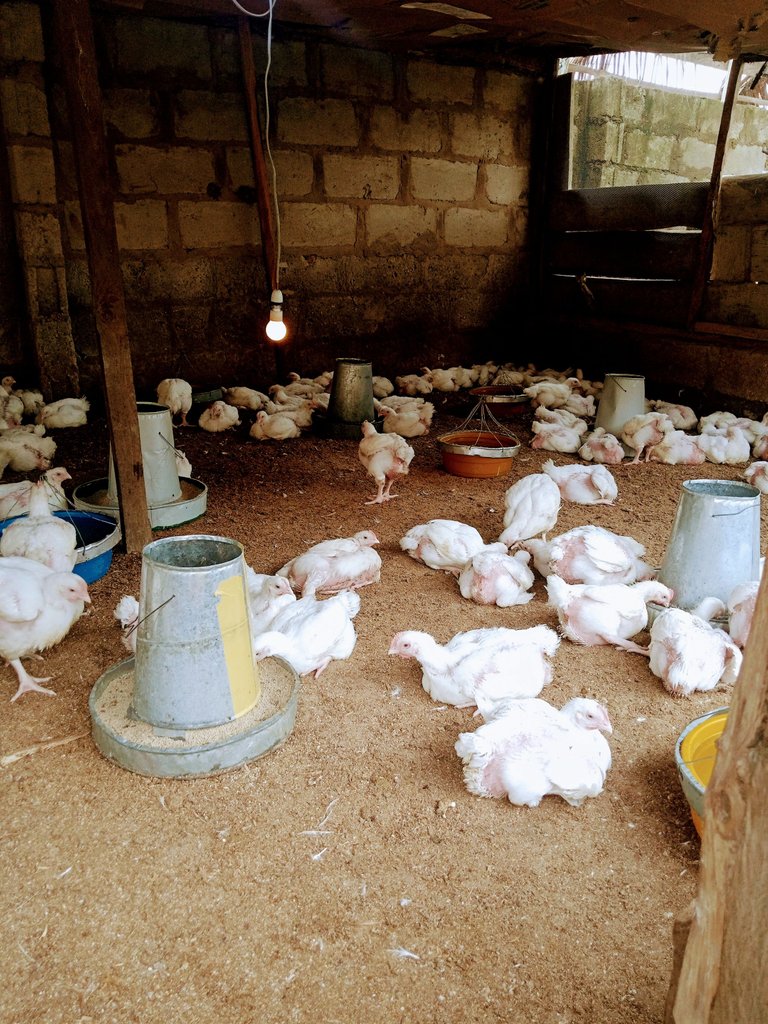 Other disadvantages rest on the shoulder of the first disadvantage. When it's taking time for you to pack their pen and replace it with new litter materials. They might development different kind of diseases like pox, chronic respiratory diseases, sneezing,drilling whole drinking and so on.
So rearing birds always attract more effort and stress and if one isn't careful enough to clean up the pen it might leads to something damaging even high mortality rate.
---
All thanks to @felixxx who initiated and sponsored the below project. You can click below to view the projects.
PART ONE OF THE BROODER PEN CONSTRUCTION:- CLICK HERE👉🏻SOURCE
PART TWO OF THE BROODER PEN CONSTRUCTION:- CLICK HERE👉🏻SOURCE
PART THREE OF THE PROJECT,THE BIRDS ARE NOW 2WEEKS PLUS:- CLICK HERE👉🏻SOURCE
Also thanks to @balte , @schlees and @satren for their upvote. I really appreciate.
---
Thanks for stopping by to view my blog. Please do have a wonderful day ahead.@peterale cares🤭
---
---