YELLOW BULB 200WATTTS CAN ALSO PRODUCE THE HEAT YOU WANTED FOR YOUR BIRDS // LIFE OF A LIVESTOCK FARMER.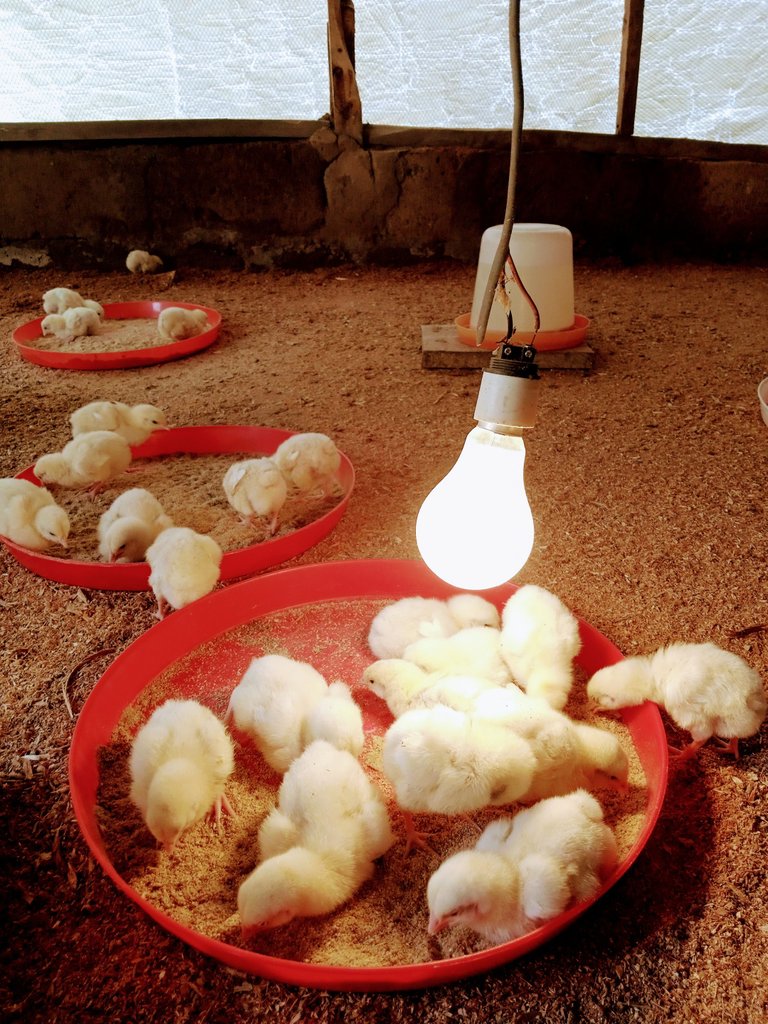 The last time I posted about making use of charcoal and coalpot to produce heat for my birds because they still babies and moreso,we are in the raining season where the weather will be cold always. So at all cost,for the birds one has to produce heat for the birds because they are still featherless though the charcoal has it own disadvantage which is it's produces too many smoke in the pen. I make use of charcoal everyday which I have found stressful just because I had no choice. But recently the electricity supply has been averagely stable.
---
So since the electricity is stable,I can just make use of heat from the electricity supply by using super heat yellow bulbs of 200Watts. It's okay for the birds, they make use of the heat from the bulbs by rotational policy. Anyone of them that is feeling too cold will find it way to the bulbs to warm up.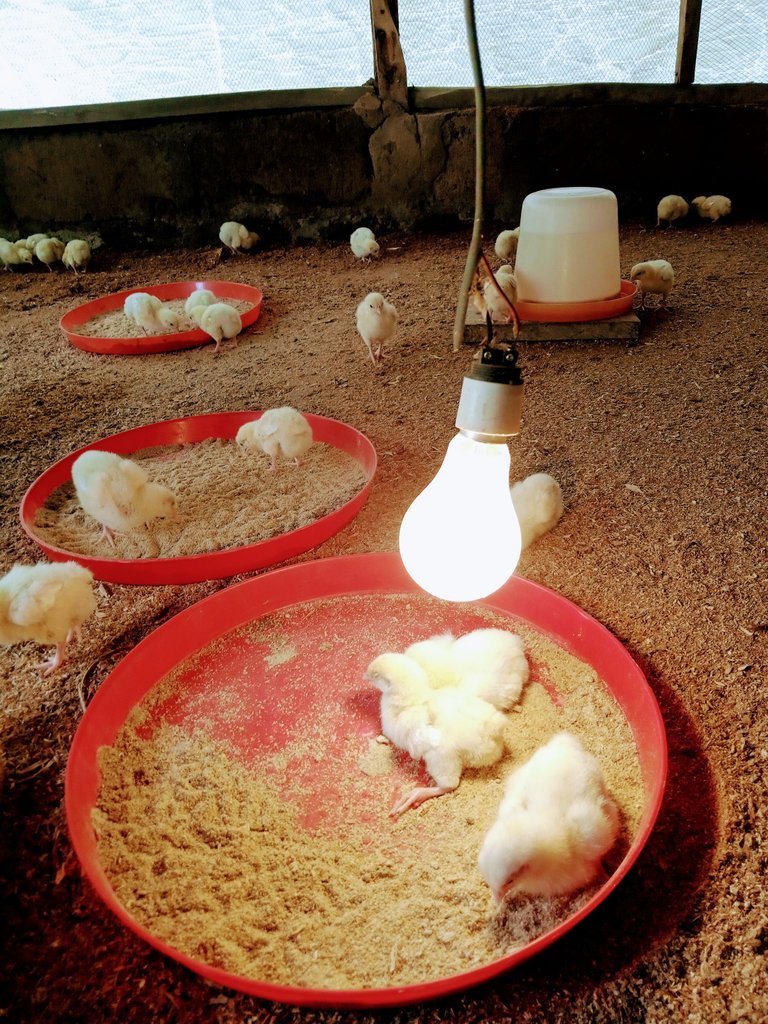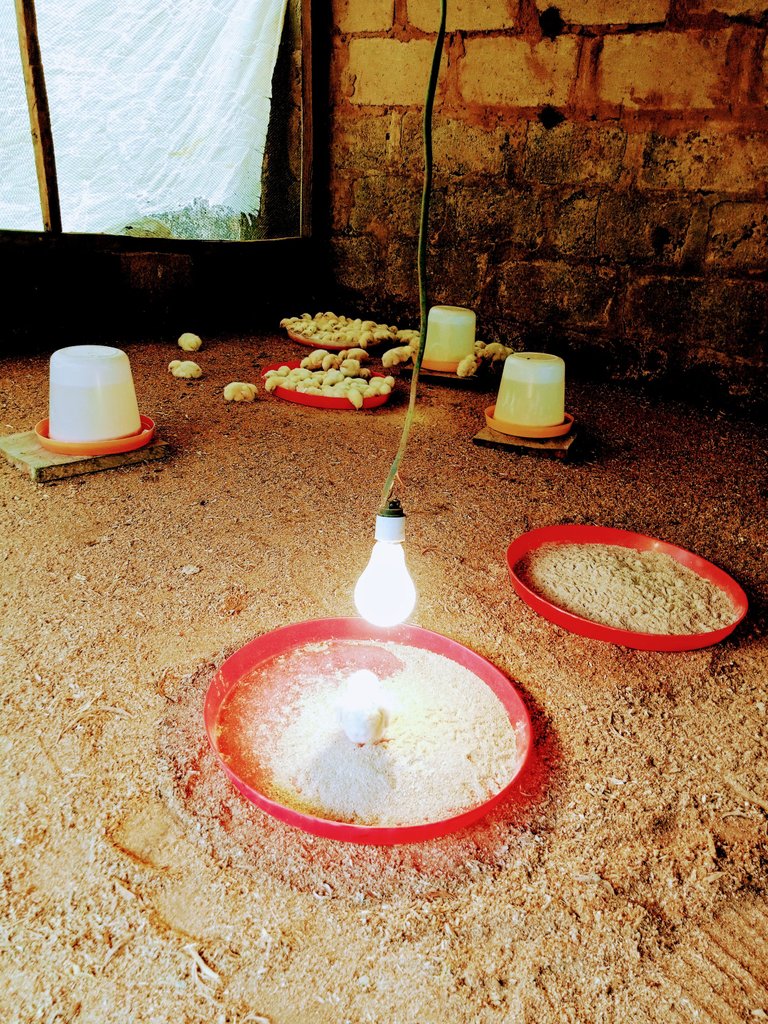 ---
All thanks to @felixxx who initiated and sponsored the below project. You can click below to view the projects.
PART ONE OF THE BROODER PEN CONSTRUCTION:- CLICK HERE👉🏻SOURCE
PART TWO OF THE BROODER PEN CONSTRUCTION:- CLICK HERE👉🏻SOURCE
PART THREE OF THE PROJECT,THE BIRDS ARE NOW 2WEEKS PLUS:- CLICK HERE👉🏻SOURCE
Also thanks to @balte , @schlees and @satren for their upvote. I really appreciate.
---
Thanks for stopping by to view my blog. Please do have a wonderful day ahead.@peterale cares🤭
---
---