All Altcoins Are Shitcoins?
I think I already wrote about a similar topic, but I think that there is a need to talk about this stuff more often... This time, from a bit different angle as certain patterns, are repeating, and it's not nice to stand on the sidelines and watch some newbies burn...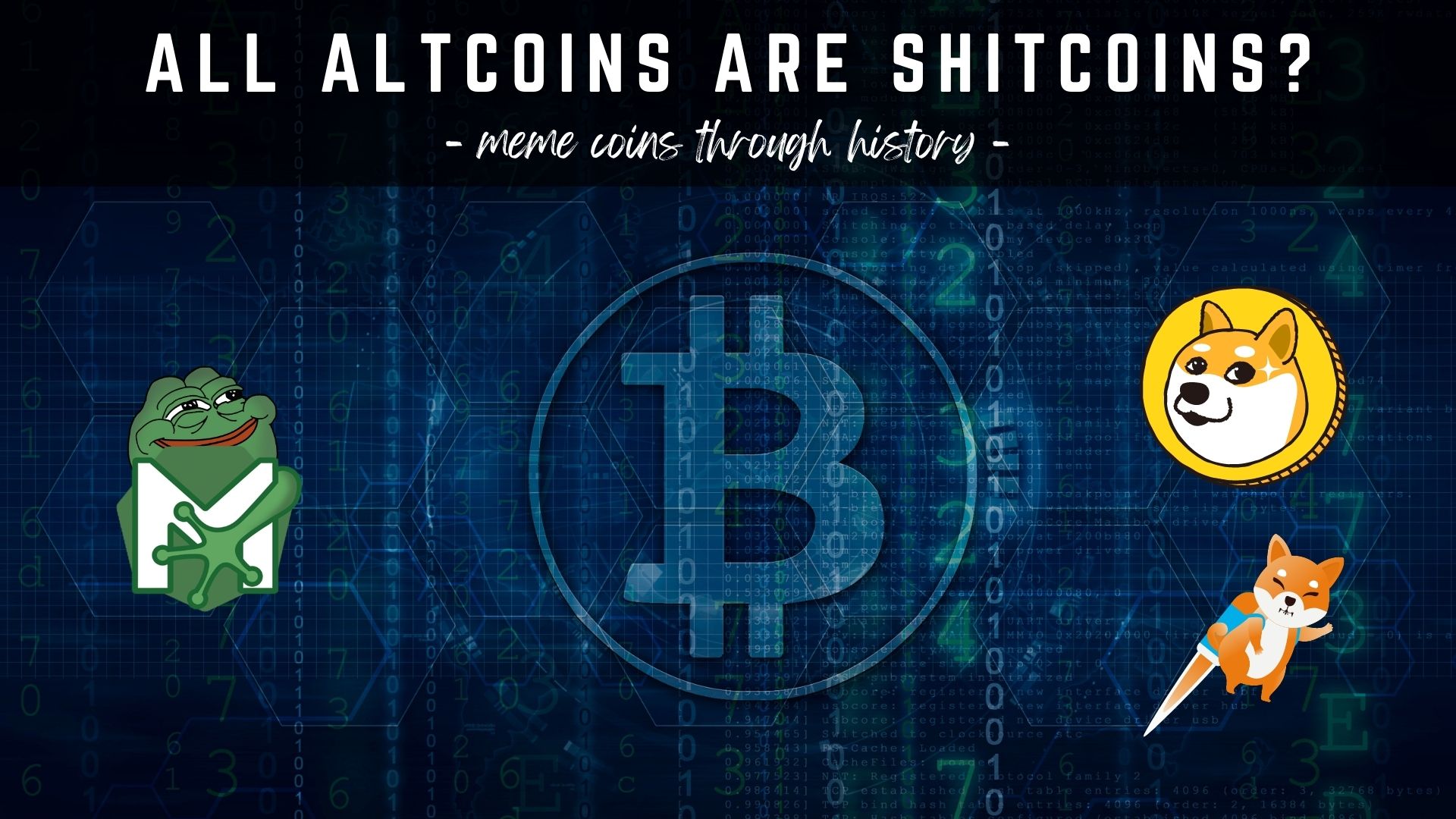 Created in Canva.com
Firstly, let us explain the term "altcoins" for those who don't know about it... It is a term created by Bitcoin maximalists (people that don't "recognize" any other cryptocurrency than BTC) for all tokens that AREN'T BITCOIN... So, in their view, we have groups of cryptocurrencies, Bitcoin, and all the rest, known as ALTCOINS... When this term was firstly "implemented" there were just a couple of altcoins and most of them were just BTC copies, forks, or look-a-likes... Without anything fundamentally different compared to BTC... One of the first altcoins was Namecoin, Litecoin, Peercoin...
A lot of things have changed in the last 10 years and we got a lot of different cryptocurrencies with different use-cases, algorithms... Altcoins have evolved and we have many groups in which we can divide... In the past year, we had many turbulencies among altcoins and one group was dominant, the so-called MEMECOINS...

In late 2017 and early 2018 when Bitcoin began falling in price, I have started to explore other altcoins... Until then, I was mining ETH, accumulating BTC and that was all... To be honest, it would be better if I have stayed in those two coins and not gone in another way... I was researching some stakeable tokens, but none of them survived the heavy bear market in 2018... Also, I have noticed one of the first meme coins those days and it was called PEPECOIN... If you search it now, you can find it by the name Memetic... On its top, it was worth around $1.24! Currently, it's around $0.04...
So, back to the present... At the moment, we have two major meme coins, DOGE and SHIB, that have skyrocketed in value last year... Why? Well, Ellon Musk was bored at the beginning of 2021 and decided to buy some Bitcoins... Started with shit-talk about the mining power used, how all that electricity used for mining is wasted, and how POW (Proof Of Work) is not "eco-friendly"... He did that on 2-3 occasions (maybe even more, I forgot the exact number) and those tweets dumped the BTC price every time... Again, weak hands and mainstream media believers did exactly what was expected by them... Whales have filled their bags with cheap BTC...

I suppose that Musk realized that it will be too much to repeat the same thing more times, so he moved on to other tokens to shill and DOGE was one of them... This time, after positive tweets about it, the price skyrocketed... The same thing happened a few months later with the Shiba Inu token and both times, newbies and "normies" (people without any experience in cryptocurrencies and blockchain tech) jumped on and bought tons of meme coins...
Well, this post is directed to "normies" and people who have come here lately and learning about this crypto world right now... We have to show them what are the pros and cons of cryptocurrencies, how to evaluate certain coins, and how to avoid scams and short-living projects... Yes, some people have earned a lot with DOGE and SHIB, but they have bought them BEFORE the pump and sold them to "normies"... There are many people with tons of these meme coins waiting for the "right price" that can come, but maybe will never come...

I have done the same thing when I have started... I have exchanged some ETH and BTC for some unknown tokens that were "promising", or that have pumped and I just FOMO-ed in... I would be much happier today if I kept my BTC and ETH in my wallets than now have worthless shitcoins... Lately, I have seen the same image happening here on the Hive-Engine, but also some external markets... People are dumping BTC because it has fallen in value (20-30%) from their purchase, and buying meme coins that have fallen 50% and still falling without any signs that it can go up...

As I'm doing manual curation for @liotes subproject @Ourpick, one of my stops is Leofinance.io and I have noticed one very interesting pattern... People who have a low reputation (those are usually new members on HIVE) are creating posts about SHIB and DOGE whenever they go up, shilling them all over their accounts... On the other side, people who are here on the platform for years are usually writing about strong tokens with unique use cases like Bitcoin, Ethereum, Polkadot, Chainlink... Those well-established coins have their value themselves, regardless of the USD price connected to them... That value will stay there after the HYPE, and that's something that we can't say for meme coins...
Before you sell your "valuable and history-proven" coins to buy some risky meme coin ask yourself a couple of things... Does that token have a use case? Do people use it for anything at THIS moment (except buying, selling, staking)? Why it's fundamentally different from some other well-known token from the same "field"? Do you plan to keep it for the long term? Is it maybe just another PEPECOIN that will continue its downfall?
Thank you for your valuable time,
~ph~

If you want to support my witness, you can do it by voting for @ph1102.ctp here https://tribaldex.com/witnesses, or just scan the QR code down below...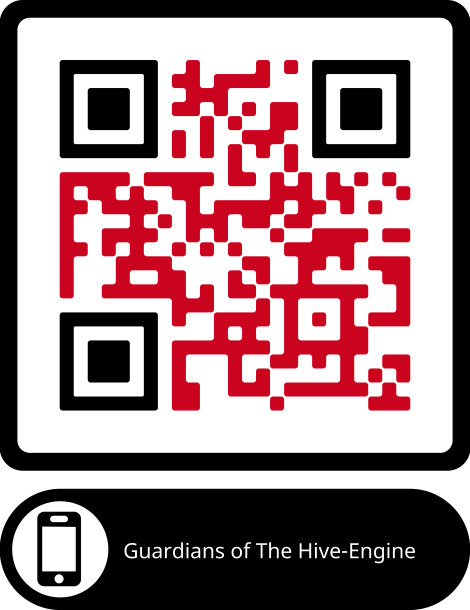 Don't forget to follow, reblog, and browse my Hivepage to stay connected with all the great stuff!
You can also find me on LEO Finance .:. Twitter .:. LBRY
---
---