All Launched and Working! .:. dCity Investment Progress
Well, we have got there! The 3rd edition cards are released! Just 3-4 hours before I have created this post, the big news is announced by the @dcitygame account and you can find the post with more details about the cards here... I would suggest you bookmark that post as I didn't find details about the new cards inside the game (I suppose that it will be added soon).
Also, you have probably noticed that the new UI is released a few days ago... Personally, I have a bit of trouble getting used to it, but it will come with time... And I'm probably too old for fast learning... :) Anyways, one of the most important parts of the game is the market, and you can find a handy tutorial about it in another post by the developers... Check it out!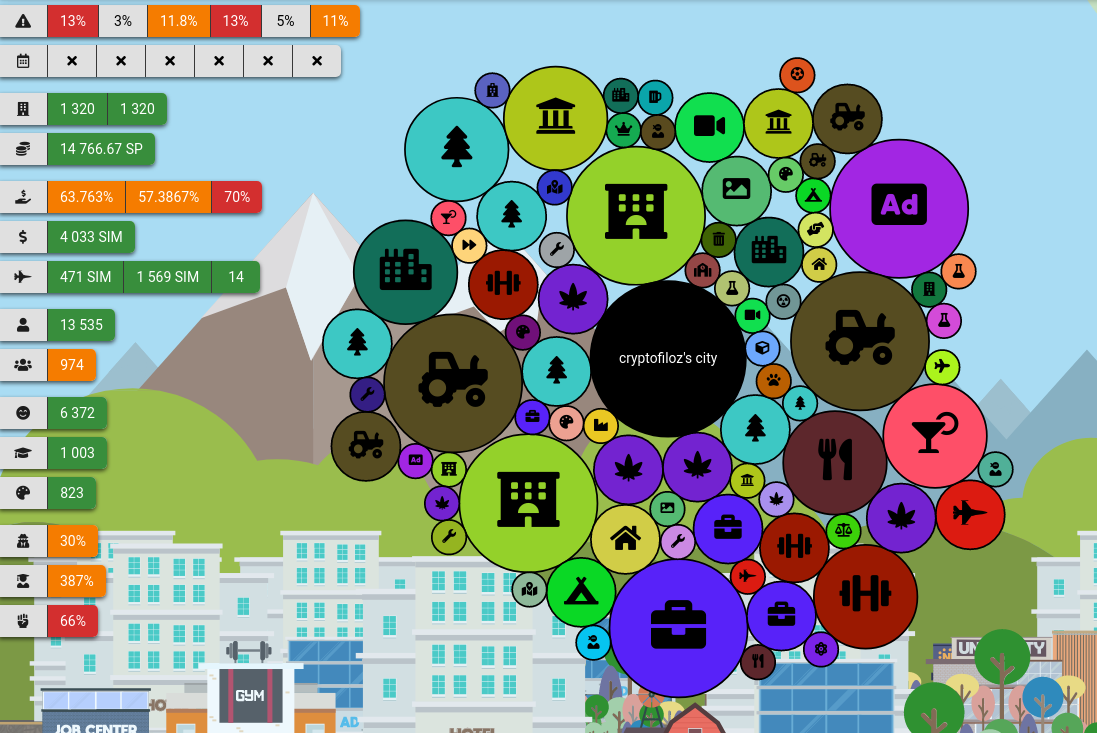 Screenshot from the game
At the very beginning, I would like to clarify few things... dCity is a kind of investment game, which implies that you have to invest money (crypto, or however you want to call it) that you can play it... And that means that you can win, but you can also lose your investment... So, NEVER, but NEVER invest more than you can afford to lose... I have invested an amount that I can afford to lose, and I'm fine with that...

To be honest with you guys, I had a busy week... The last few days were very intensive around my other projects, so I still didn't dive better into the new stuff in the game... Until now, I was reinvesting daily most of my SIMs back into the game, but I didn't have time to do that either for the past two days...
So, I don't have too many things to report here, just a couple of numbers that I did in the first part of the week... I did bring 64 new citizens to my main city, and my daily income almost doubled, but that was more because of the lower tax (finally) that made that happen...

I hope that I will have more time in the following week to investigate and create the strategy for growing my city further... The main problem before was to find jobs for citizens, so I hope that with new cards that will be easier... But, as I said, I have to explore the new possibilities... If you have any suggestions, don't hesitate to leave them in the comment section... I will gladly read them and think about the implementation... Thanks in advance!
The same goes for my 2nd city... I have grown my population for over 20 new souls and I will continue doing it... The main idea is still on, to create the tech/creative city from it and I will work on that... With lower tax, the income went from 28 SIM to 55 SIM per day, which I found very good!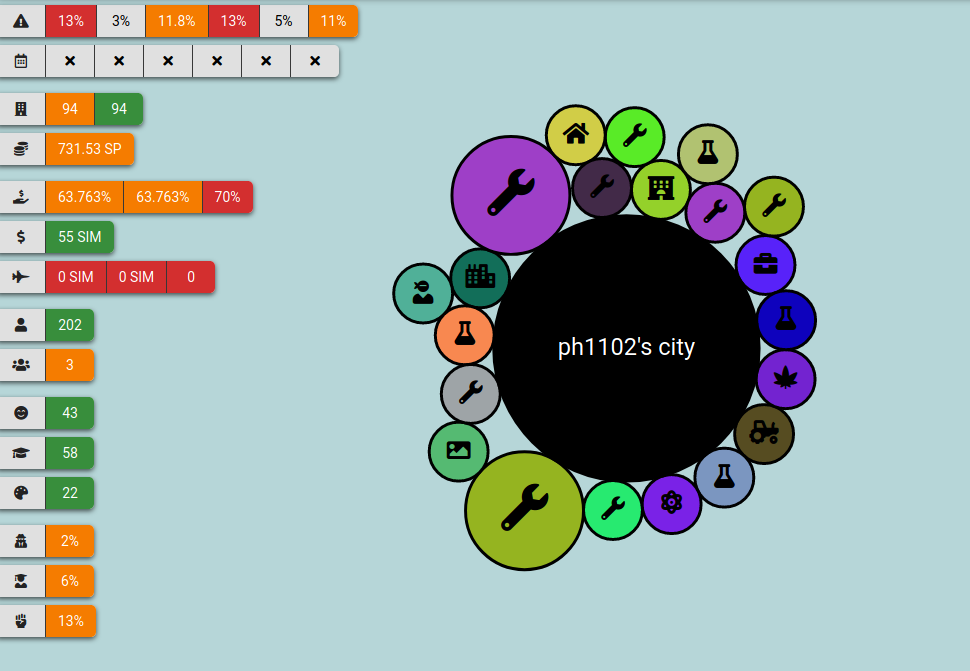 Screenshot from the game

The markets were... How can I say... Very, very interesting in the past days... As I was doing a lot more trading than usual, I have followed most of these spikes that you can see on the chart... So, I will try to give my view of them...
The first spike was created just before the launching of UI, and I think that the person who pushed the price up had some info about the "next day UI launch" and it was a tryout of speculation and accumulation before the others... The second was (the small one) the UI day launch if I remember well... The last two were a pure FOMO before the official launch of 3rd edition cards and they are happening very often before big events...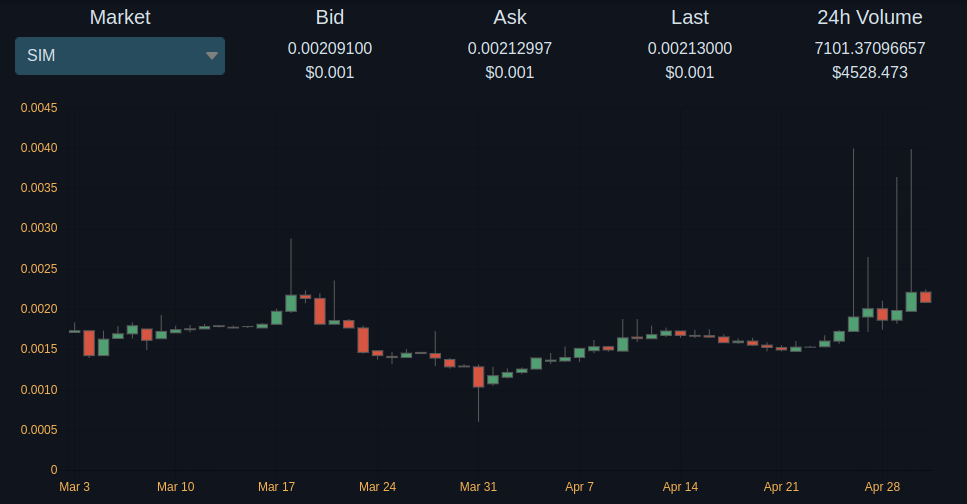 Screenshot Leodex.io
I think that we will have a better view about the price direction, and the whole new "aspects" of the game in the following days... 3rd edition cards are here, and it's time to see how well they "work" for the stability of the game (and token) economy...
All that I have stated in this post are MY OPINIONS and SPECULATIONS about the game... Please DYOR and give me your opinion in the comment section... I would like to hear what do you think about all this!
Thank you for your valuable time,
~ph~

If you want to support my witness, you can do it by voting for @ph1102.ctp here https://tribaldex.com/witnesses, or just scan the QR code down below...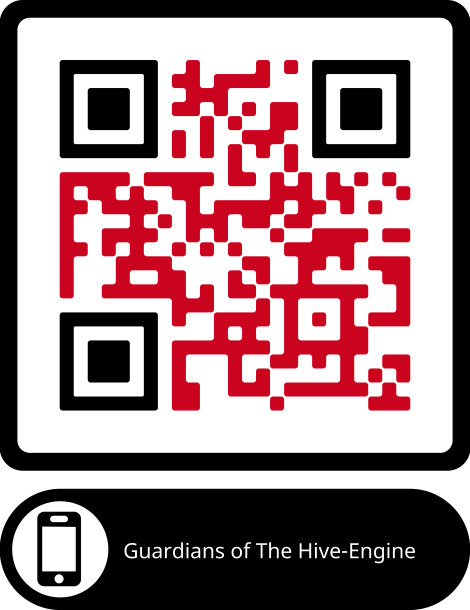 Don't forget to follow, reblog, and browse my Hivepage to stay connected with all the great stuff!
You can also find me on LEO Finance .:. Twitter .:. LBRY

Posted Using LeoFinance Beta
---
---