Breaking Bad .:. Don't Freak Out, Zoom Out
---
I have planned for today to create a post about "My Hive Story", but I have watched a bit of disturbing video on a YT where a guy has literally broken under the pressure from crypto (but probably some other stuff too)... After just a couple of minutes, I had a short chat with one good friend who has just started with GPU mining and crypto in general... Between his lines, I have recognized that he is under stress and not "in the right place"... The Universe was pointing out that there is a more important topic to talk about today, so I have changed my plan and created this video (and post) sharing my experience when I had my "bad days" and how I have "survived" them... Maybe it will help someone...
At this point, you are probably aware that this post isn't about your favorite TV show and that the title is actually connected with the current moment in crypto, and with more similar things that life brings... The biggest difference between stock markets and crypto is in PEOPLE who are the participants... On the one side, you have professional traders (or they should be) and on the other side you have ordinary, everyday people involved in the markets... Professional traders are mostly trained to do their WORK without emotions as that's their JOB... An everyday guy does crypto from a hobby and isn't trained to work in a high-stress environment and it can't "disable emotions"...
That's the moment when people snap... When the pressure is too big to be controlled and everything looks like it will crumble and disappear... For those who are a bit longer in crypto (more than 2-3 years), things that are happening aren't that "doomed"... We have seen much worse things happening in the past, but some of us have forgotten them... That's why we have to stop and do that corny phrase... Stop freak out and zoom out... Just like a comparison, if we take a look at the Bitcoin price we will notice that the price is going down for the last 30 days... After hitting the peak of 67K, it went down to 47-48K where it is in the moment of writing these lines... So, the price dropped by around 30% and that's not a good thing... But... We can't forget that Bitcoin did the same just 2 months before, but in the opposite direction, going from 40K to 67K...
Also, I want to underline that the drop that the 2018 bear market lasted for a WHOLE year and the price went from 19K to 3K, which is a drop in value of almost 85%!!! So, if you survived that, these 30% is nothing for you... It can be down more, but still, we shouldn't freak out especially if we zoom out even more, and check the global economy, outside the crypto... We are doing great there?
I understand that it's not easy to see how your crypto portfolio is valued less and less USD... I have my bad days too and I'm not immune to everything that I have said in the video or written, but one thing is for sure... Crypto is here, it's a choice that we didn't have, and it's here to stay... We are here for the long term and these daily oscillations mean nothing in the big picture...
Just a final question... Even with this price drop in crypto, do you see some better assets that will help you in preserving the value of your wealth? Maybe exchange your crypto to FIAT and watch how it's depreciated by infinite money printing that's happening... Or maybe to buy a car and see how it losses 50% of its value in a year or two... Or maybe the real estate market which is at the edge of the next bubble collapse (my personal opinion)?
Check out the video for more different views...
Thank you for your valuable time,
~ph~

Music in video:
Growing Up by Scott Buckley https://soundcloud.com/scottbuckley
Creative Commons — Attribution 3.0 Unported — CC BY 3.0
If you want to support my witness, you can do it by voting for @ph1102.ctp here https://tribaldex.com/witnesses, or just scan the QR code down below...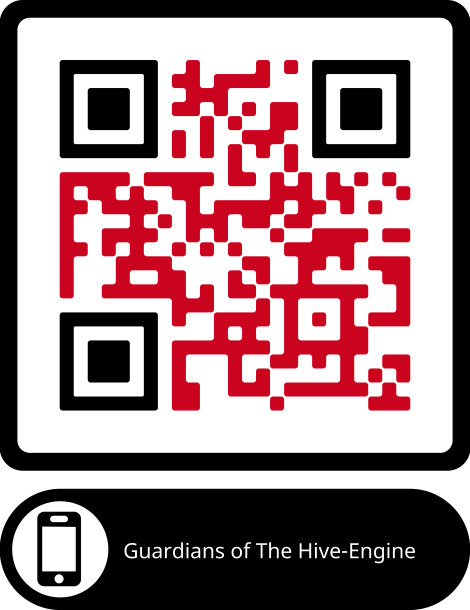 Don't forget to follow, reblog, and browse my Hivepage to stay connected with all the great stuff!
You can also find me on LEO Finance .:. Twitter .:. LBRY
---
▶️ 3Speak
---
---