Bitcoin Pizza Day .:. WorkerBee PH-Pool Week 119
Happy Bitcoin Pizza Day! Today was the day when the first "transaction for goods" were made in Bitcoin, or if you like it more, in cryptocurrency! It happened on 22 May 2010 when there were no exchanges for crypto and it was done through forums... The guys asked people if someone wants to deliver 2 pizzas to his place for 10.000 Bitcoins, which was around $40 at that time... The deal was made, he got his pizzas and we don't know if the pizza delivery boy spent his tokens or HODLed... 😂 You can find more about the Bitcoin history here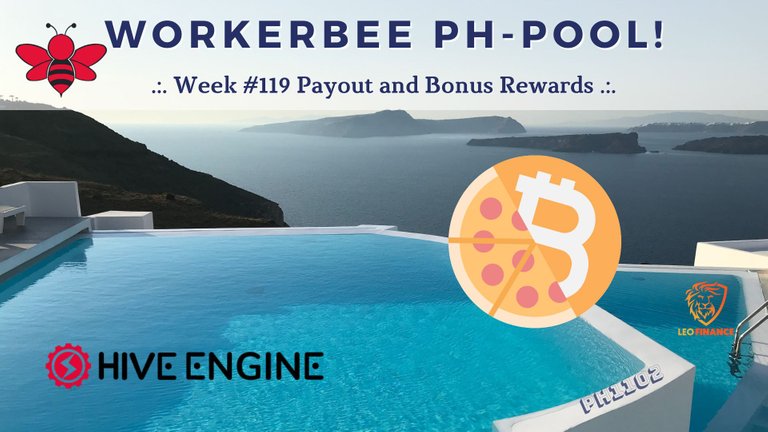 Created in Canva.com
All of that reminded me of my first encounter with Bitcoin and crypto... It happened in 2013. when my friend was talking about this revolutionary cryptocurrency that will change the world... At that time, I had some experience with certain tokens that were BEFORE the blockchain era, so it intrigued me... So, I decided to test the water and I bought my first Bitcoin directly from my friend, but as I didn't have my own wallet, he send the tokens to Bitstamp exchange... I made a small screenshot just to remember the data and as you can see, it was more than 10 years ago!!! The price was around $130 in those moments and it wasn't a small money for me, knowing that I'm "investing" in something completely unknown to me...

Unfortunately, I didn't HODL that Bitcoin for a long time... After just 2-3 months (or less?), the price dropped to under $100, I panicked and sold my BTC! 🤦‍ That was probably my first and the most important lesson about panic selling and FUD... 😂 I'm still doing stupid moves occasionally, but very, very rarely I'm selling my assets when they are down... Paper hands have changed to Diamond hands... 😂

Back to the report numbers!
In the last 7 days, we lost one member and got 1 new member! A warm welcome to @kemmyb! Welcome to the PH-Pool and I hope you will have lots of fun with us!
This week, we have mined 133 BEE tokens in total...
This POOL doesn't have fees and you get up to 20% MORE by delegating to it!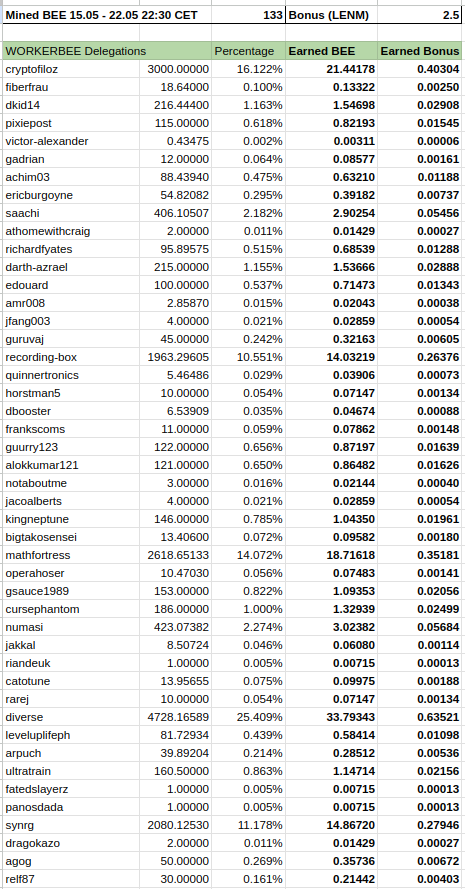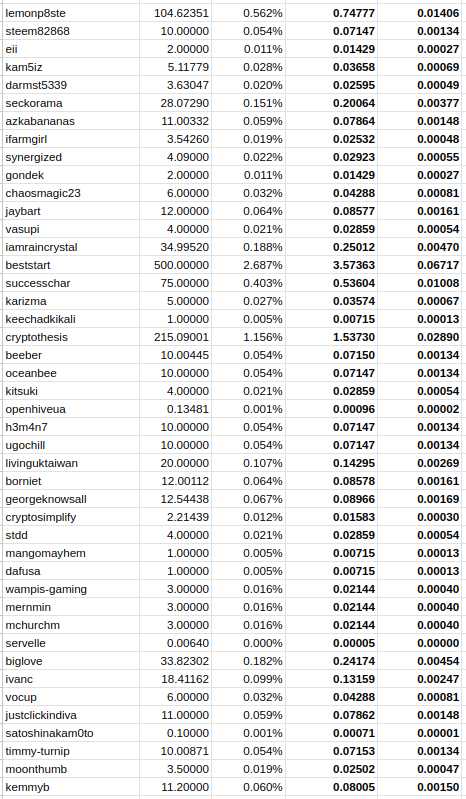 What about the bonus tokens?
Two months ago, I distributed for the first time the tokens from my project on HIVE, @liotes! I'm running the project with @achim03 for more than 2 years now and I have to say that it goes very well... Token value is going up, even in this hard bear market... So, last time I was giving away LEN tokens, and this time, I would like to give away LENM tokens (Liotes Energy Mill), which are MINER tokens that you can stake and they will "create" LEN tokens for you!
There is a second use case in how you can earn some income with it, and that's pairing LENM with LEN and providing liquidity to the diesel pool... In that way, you can earn over 13% APR at the moment...
There will be distributed 2.5 LENM tokens to the delegators of the pool as a bonus reward today!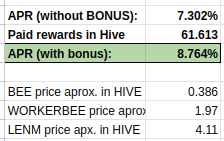 As always, in the end, let's give the exact numbers for this week... There will be distributed 133 BEE tokens and 2.5 LENM tokens as a bonus... The APR (without the bonus) was 7.302%, and when we added the bonus it went up to 8.764%!
I have calculated the ROI approximately with medium prices for all tokens at the moment of creating this post... So, those numbers are valid if you bought WB and sold BEE tokens at the middle HiveEngine price...
Do you want to sponsor the PH-Pool with your tokens, receive a short SPONSORED segment in this post, and raise awareness about your front-end or dApp? Please let me know in the comment section, or contact me through Discord or Twitter and we will find the best solution for both parties...

If you want to join the WorkerBee PH-Pool, the only thing that you have to do is to STAKE tokens to YOUR account and DELEGATE your staked WORKERBEE tokens to THIS account (@ph1102)! Every week you will get the portion of mined BEE tokens and BONUS rewards!

All payments will be made after publishing this post...
If you have any questions, please leave them in the comment section!
You can find more about this pool in the initial post here https://peakd.com/hive-119826/@ph1102/workerbee-p-h-ool-let-s-help-each-other
Thank you for your time,
~ph~

If you want to support my witness, you can do it by voting for @ph1102.ctp here https://tribaldex.com/witnesses, or just scan the QR code down below...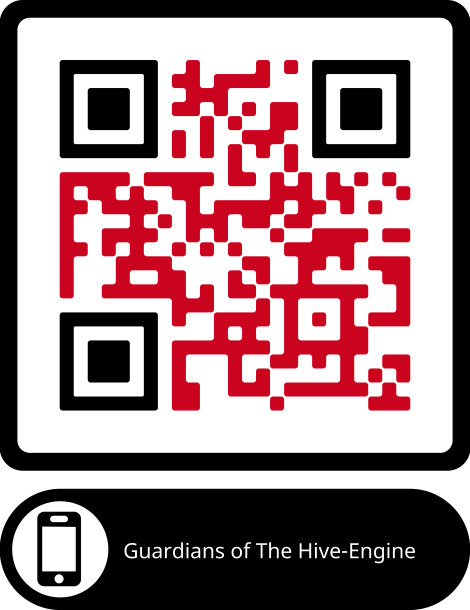 Don't forget to follow, reblog, and browse my Hivepage to stay connected with all the great stuff!
You can also find me on LEO Finance .:. Twitter .:. Odysee

---
---