The Best Time For Mining Hive .:. Wait... Mining HIVE?
---
I have to admit that the title is a bit provocative, but I wouldn't say that it's a clickbait title... In the end, we do "mine" HIVE by creating and curating content here on the chain... For all of you that know me, I don't have to explain my background... You guys already know that I do many things in the crypto world, from GPU mining to trading, content creation, blockchain gaming, etc... As I like to poke around PC hardware, one of my favorite things is building GPU rigs for mining ETH or other POW minable coins... On the other side, that can be easily compared with our "HIVE mining", too... And not just that, when you understand the mechanics, you know how can you profit the most and what do you have to do in "uncertain times"...
So, in this video, I was talking about important things that you have to pay attention to when you are mining POW coins... Firstly, you have to have a plan... Do you plan to mine coins for "daily" rewards and exchanging them to fiat money and spend, or you are doing it for the long-term as you believe that crypto is the future? If you plan to do it for the short term, you have websites like whattomine where you can check how profitable is your equipment...
If you plan to do this for the long term, then we can talk more about the possible strategies... But, in the end, it's always come to work, keeping your head down, and trying to silence all the noise outside... Why is that? Well, there are two important variables in mining coins... Profitability and difficulty... When I talk about profitability, I'm thinking about the CURRENT numbers in FIAT...
Let us imagine one scenario... We are mining Ethereum, and the price of the token is stable... So, if there are more and more miners, the difficulty of mining is getting bigger which directly means that the number of tokens that you mine is smaller and smaller... That implicates that your earnings (profitability) are lower and lower... OK, that's clear... But what happens if the price goes down or up? Let's check that out...
Now, imagine that the price of the ETH is going up... The immediate effect kicks in and it's our old friend FOMO... More and more people jump to mine coins, and the same things happen as in the previous example, BUT because of the price rise, people aren't aware of mining fewer coins as they are still mining with similar profitability, but in FIAT! For the long term, this is actually the worst-case scenario as you mine fewer and fewer tokens that you plan to HODL for a long term...
But what happens if the price goes down? In that case, we have the opposite situation... People start to FUD, some are turning off their machines, some are selling their mining rigs... That means that FEWER people are mining and difficulty goes down... This means that you mine MORE coins, but your earnings in FIAT are or the same, or going down... As you are here for the long-term, you get more coins for accumulation and this is the best scenario for you! It sounds so wrong at the first sight, but it is like that...
It's time to jump to HIVE and compare this with our blockchain... On Hive, there is a thing called "rewards pool" from where we "MINE" tokens by curating (upvoting) other's posts... So, when there are some major dumps on the crypto markets, people tend to "forget" about content creation and got hypnotized... In those moments, our "difficulty" is lower and YOU as a content creator have more probability to receive better upvotes as there is not a huge amount of posts... In those "bad times" you can actually earn the most HIVE... Yes, that number under your post is maybe lower, as it is in USD, but you are getting more HIVE for your posts... And that is the most important thing in the long term, isn't it?
Check out the video for a more detailed story with examples...
Thank you for your valuable time,
~ph~

Music in video:
Growing Up by Scott Buckley https://soundcloud.com/scottbuckley
Creative Commons — Attribution 3.0 Unported — CC BY 3.0
If you want to support my witness, you can do it by voting for @ph1102.ctp here https://tribaldex.com/witnesses, or just scan the QR code down below...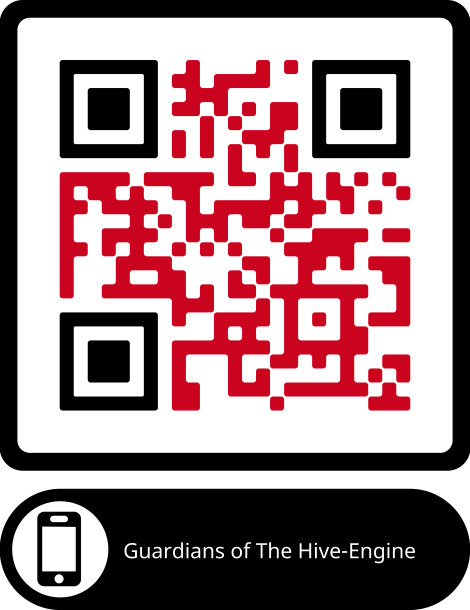 Don't forget to follow, reblog, and browse my Hivepage to stay connected with all the great stuff!
You can also find me on LEO Finance .:. Twitter .:. LBRY
---
▶️ 3Speak
---
---