Crypto Portfolio - Thursday Stablecoins Blogging
Stable coins are trending and they are more popular than ever... I have to admit that I have decided to get some 2-3 years ago when we were in a long bear market for almost two years... In those moments, I wasn't liquid at all, and all my assets were in crypto, but crypto-crypto, not stable coins... When that happened, I said to myself that I will play it differently when the bull market comes... I will get some stable coins and keep them for "bad days"...
I said already a couple of times that I don't believe in stable coins as they are like a continuation of the same thing that we have with fiat currencies... But, they are needed as a "patch", or a bridge in the crypto bear markets... Thinking back in the past, there weren't too many options where to go... We had USDT and maybe HBD, and that's it... Defi wasn't near where it is today...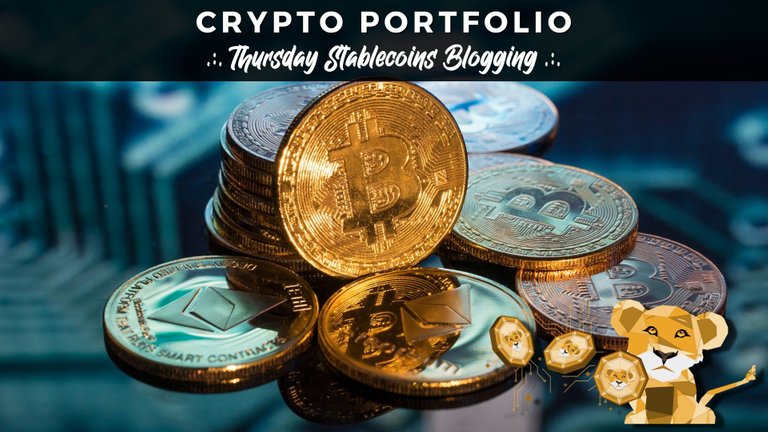 Created in Canva.com
In some weird way, if we want to be conspiracy theorists, all that happened could be looked at as a perfect "set-up"... With blooming Defi projects, the door for stable coins got wide opened... New stablecoins started to grow like mushrooms, and APR on staking/pooling went up month by month... The last big one was UST with a whopping 19.5%, we have HBD with 20% in HIVE savings, and pHBD farming with over 40%...
Somehow, I have a feeling that we will soon have an "official digital dollar" where we will have also some kind of APR... Banks will come into the "blockchain" (which will probably be just a large DB) and take over the game... and kick us back 20 years in the past... Cooking the frog slowly that it doesn't realize that it's cooked at the end...

It's easier to "understand" crypto and blockchain if you have a coin named by fiat currency... It's easier to accumulate them when the price is "stable" (this is very relative)... It's less risky as there is no volatility... In general, it's comfier...
Like I said in the beginning, stablecoins are a necessary evil that we need in certain moments, but do we really want to prioritize them over real cryptocurrencies? Do we really want to get back into money printing, chasing an inflation economy, and leaving our freedom to others?
Crypto portfolio with over 50% in stablecoins, ISN'T A CRYPTO PORTFOLIO...
DISCLAIMER: This isn't financial advice and these are just my thoughts about this topic... Do your own research and make your own decisions...
Thank you for your valuable time,
~ph~

If you want to support my witness, you can do it by voting for @ph1102.ctp here https://tribaldex.com/witnesses, or just scan the QR code down below...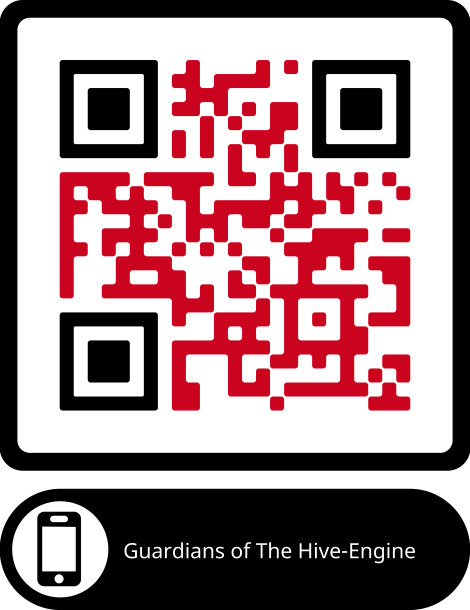 Don't forget to follow, reblog, and browse my Hivepage to stay connected with all the great stuff!
You can also find me on LEO Finance .:. Twitter .:. LBRY
Posted Using LeoFinance Beta
---
---