Don't Lose Your Focus .:. Follow the white rabbit
I have watched today the recordings of Thursday Night Live webinar by @jongolson and @blainjones, and they have celebrated my 150K CTP tokens goal reaching in it, and I would like to thanks them for doing that... But, that isn't the topic of this post...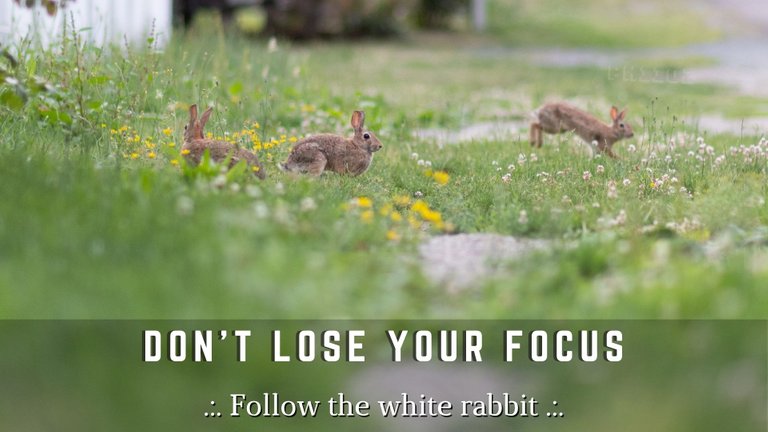 Created in Canva.com
The Internet is a jungle... Or you can compare the Internet with a toy store, and we are children... Or, we can compare it with a big pastry shop! :) And, cryptocurrencies aren't different... Especially if you like the idea, the backstory of crypto, and the future of it... We would like to have ALL of them... Because, you never know which one will be the "next Bitcoin"... But, we can't... Not that we don't have enough money (which is probably the truth), but because every day some new cryptocurrency is born...
The same thing was the topic in the live webinar, but instead of crypto, it was a combination of crypto and social media... It looks that the creators of the HIVE knew something when they were developing this awesome platform... The sweet combination of crypto and social media, packed with earning coins by creating content, interacting with others... It looks that the combo was right...
-:¦:--:¦:--:¦:--:¦:--:¦:--:¦:--:¦:--:¦:--:¦:--:¦:--:¦:--:¦:-
Today, 4-5 years after, we are witnessing the creation of numerous other "crypto" social media platforms... Some centralized, some decentralized, some copying existing solutions like Twitter, Facebook, Instagram, YouTube (while you were reading these names, I bet that you were saying the names of dApps that are like those, but on crypto... We have some of them on Hive)...
But, the same as in the last bull run, there is a lot of "noise"... There is a lot of copy/paste projects created just to earn some quick buck, by copying an existing idea and packing it into different wrapping... Yes, most of them are free, and most of them look great, but... They don't cost you any money, but they cost you time... I like to quote my high-school professor in these cases and he used to say: "Time is an irreplaceable resource"...
-:¦:--:¦:--:¦:--:¦:--:¦:--:¦:--:¦:--:¦:--:¦:--:¦:--:¦:--:¦:-
Social media networks are dangerous time-eaters... I know that as I'm addicted to Hive :) You can spend days, weeks, months and you will not notice that the time passed away... And in this jungle of social media websites popping out every day, the easiest thing to lose is... the FOCUS...
And not just that... The meaning, the reason why are you doing what are you doing, and you will spill the beans... I mean, I have hit 150K CTP tokens 2 days ago (not telling to brag... lol...), but if I was jumping around and joining different social media every day, I would never hit that goal... In the best case, I would have 1000 Noname tokens on 15 websites, without any following, and without the "sharpness" of my weapon...
-:¦:--:¦:--:¦:--:¦:--:¦:--:¦:--:¦:--:¦:--:¦:--:¦:--:¦:--:¦:-
I do understand the concept of using other media as TOOLS for promoting MY stuff, but still, for the ordinary guy, in my opinion, it's impossible to manage so many things and keep the quality of the content... Our MAIN weapon... and our FOCUS...
Just my 2 CTP tokens... Keep on building!
Thank you for your valuable time,
~ph~
-:¦:--:¦:--:¦:--:¦:--:¦:--:¦:--:¦:--:¦:--:¦:--:¦:--:¦:--:¦:-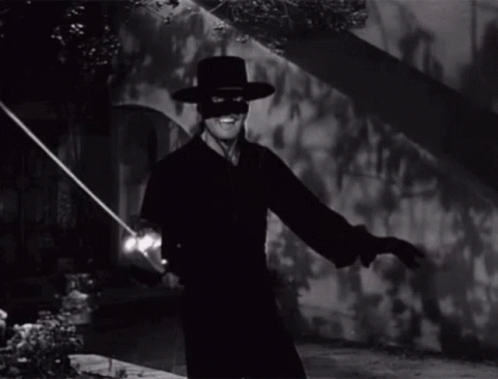 Don't forget to follow, reblog, and browse my Hivepage to stay connected with all the great stuff!
You can also find me on LEO Finance .:. Twitter .:. LBRY
---
---