Expect Unexpected .:. WorkerBee PH-Pool Week 84
The Hive Fest 7 ended yesterday with the closing dinner and drinks and I'm glad that I was able to attend the whole event! This was my first Hive Fest and expect a post(s) about it in the next few days... Most of the people who attended it went back home during the day today and I have moved closer to the airport from where I will fly tomorrow... So, writing this report from the hotel room...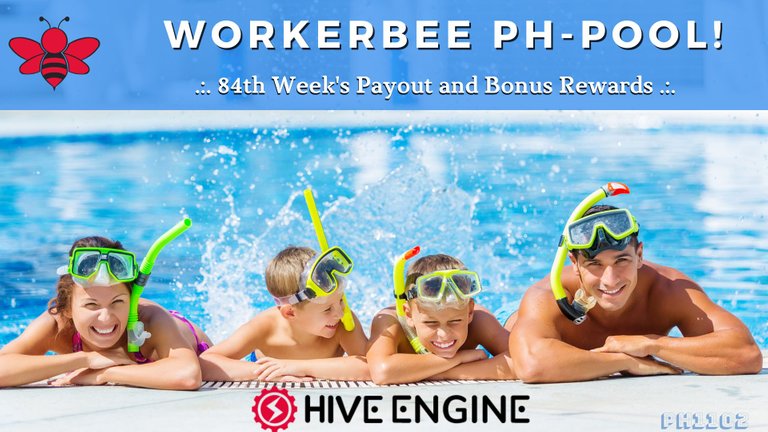 Created in Canva.com
In the meantime, as you can see, I didn't create posts during the last week... Firstly, I was busy organizing my trip before HF, and after that, I had no free time to write a post during the event... So many great presentations, so many good talks after...
But in the meantime, many things have happened in the cryptosphere... Ethereum went to POS, and BEE token price began to go up?! After removing rewards in the diesel pools, I have to admit that I have expected that the interest in the BEE tokens will go down, and the price also... But, with lower inflation and more-less the same demand, the price went up a bit... Better earnings for WORKERBEE pool delegators!

Back to the report numbers!
This week we didn't get 1 new delegator! Welcome, @karizma! Thanks for your trust!! No undelegations this week... Keeping strong! :) Along with other delegations from old wolves, we have around 25 WORKERBEE tokens more in the pool!
This POOL doesn't have fees and you actually get up to 20% MORE by delegating to it!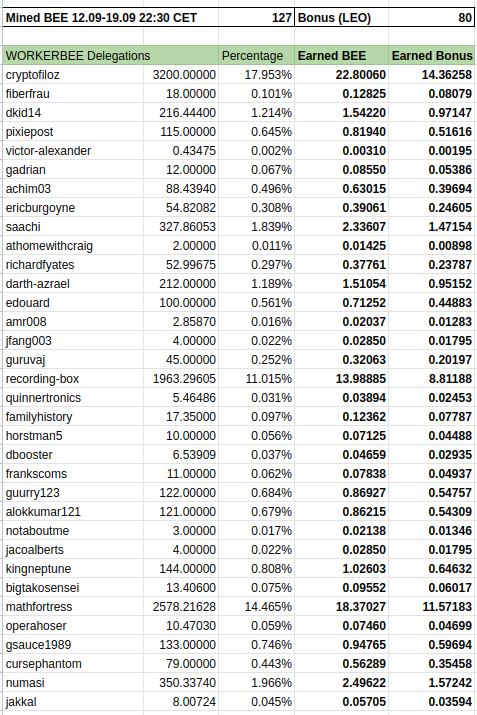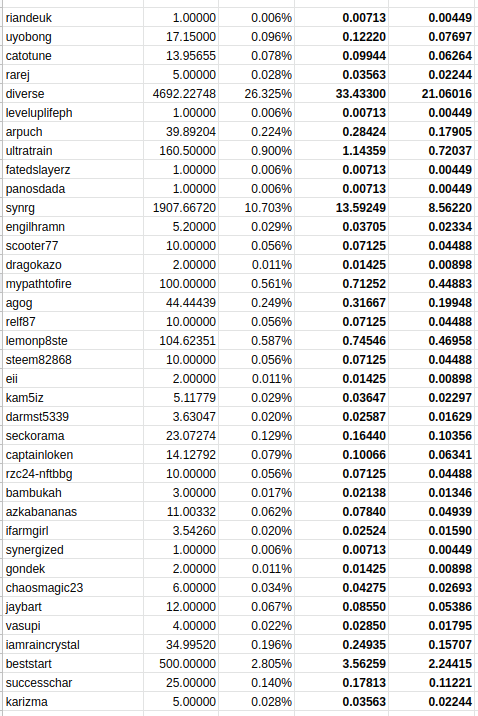 What about the bonus?
All tokens went down a bit on the last day two, but it looks like the LEO token is still holding nice... The price went down a bit, but it can easily bounce back soon... I have hit my monthly goal for LEO tokens, so I have decided to share some of my earnings with you... I know that many of you are accumulating LEO tokens and I bet that this bonus will be a nice addition to your stack... :)
I will distribute 80 LEO tokens to the delegators of the pool as a bonus reward today!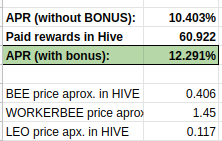 As always, in the end, let's give the exact numbers for this week... There will be distributed 127 BEE tokens and 80 LEO tokens as a bonus... The APR (without the bonus) was 10.403%, and when we added the bonus it went up to 12.291%!
I have calculated the ROI approximately with medium prices for all tokens at the moment of creating this post... So, those numbers are valid if you bought WB and sold BEE tokens at the current prices...
Do you want to sponsor the PH-Pool with your tokens, receive a short SPONSORED segment in this post and raise awareness about your front-end or dApp? Please let me know in the comment section, or contact me through Discord or Twitter and we will find the best solution for both parties...

If you want to join the WorkerBee PH-Pool, the only thing that you have to do is to STAKE tokens to YOUR account and DELEGATE your staked WORKERBEE tokens to THIS account (@ph1102)! Every week you will get the portion of mined BEE tokens and BONUS rewards!

All payments will be made after publishing this post...
If you have any questions, please leave them in the comment section!
You can find more about this pool in the initial post here https://peakd.com/hive-119826/@ph1102/workerbee-p-h-ool-let-s-help-each-other
Thank you for your time,
~ph~

If you want to support my witness, you can do it by voting for @ph1102.ctp here https://tribaldex.com/witnesses, or just scan the QR code down below...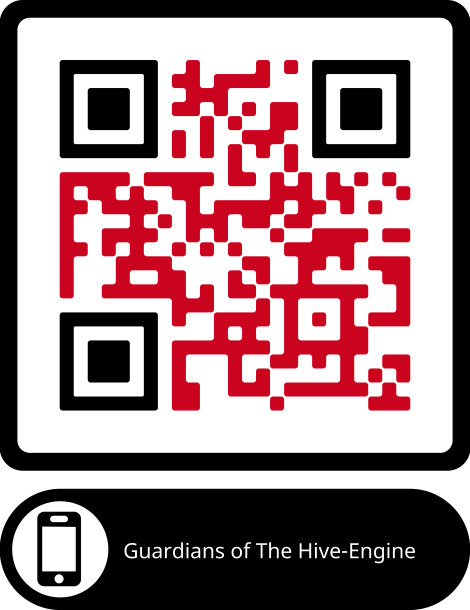 Don't forget to follow, reblog, and browse my Hivepage to stay connected with all the great stuff!
You can also find me on LEO Finance .:. Twitter .:. Odysee

Posted Using LeoFinance Beta
---
---