Don't Sell Your Hen .:. Why Do You Power Up HIVE?
---
Like I said in the Hump Day Easy Talk post, I had a lot of time to think about things in crypto while I was away from the computer... Also, when I come back I saw a very "disturbing" thing on one of the posts out on Hive that made me think how people sometimes look at things in a very, very short-term... And if you do that, you almost always miss the "big picture"...
So, there was a guy who has created a giveaway post (not me... lol...) where he was giving tokens for free, but the participants should leave the comment with an answer to a question, or just say that they are in... I have forgotten what was exactly, but nothing special, nothing "hard to do"... The thing that brought my attention was that the post had only 3 upvotes at the moment I looked... Not a big deal, you would say... Maybe later more people upvoted... But, there was another more important (and disturbing) thing... The post had 5-6 comments or better said participants in the giveaway... So, people have joined the giveaway by entering comments to get something for free, but they didn't even appreciate and upvote the post?!?!
It doesn't matter if your upvote is 1 cent or less... The important thing is to appreciate the person who is giving you something for free... Those tokens are belongings of that person... It doesn't have to do that, but it's doing it! So, why the heck wouldn't you upvote the post with 1 click that doesn't cost you ANYTHING?! The easiest way to earn followers and friends here is to appreciate them and you can do it with upvoting FOR FREE... It will pay off in a long term, believe me! If you put all your upvoting on automatic and don't care about the people that you REALLY INTERACT with, that will not help you in growth in the community...
The most important thing is always to sort out your priorities... It's not always the case that your main priority brings the most money in the short term... It's quite the opposite... Your top priority should bring you the most in the long run... You will not see the fruits tomorrow, but you will definitely see them in a month, year...
The same thing goes for your priorities regarding coins and tokens in crypto... Don't collect shitcoins and dump all your valuable coins just because some shitcoin is pumping at the moment... Don't sell your miner token and buy the "mined tokens"... Don't sell your mining rigs and but tokens that you can mine for cheaper... Create a list with pros and cons and try to understand what token is your HEN, and what token is a golden egg...
Check out the video for more stuff about these things...
Thank you for your valuable time,
~ph~

Music in video:
Growing Up by Scott Buckley https://soundcloud.com/scottbuckley
Creative Commons — Attribution 3.0 Unported — CC BY 3.0
If you want to support my witness, you can do it by voting for @ph1102.ctp here https://tribaldex.com/witnesses, or just scan the QR code down below...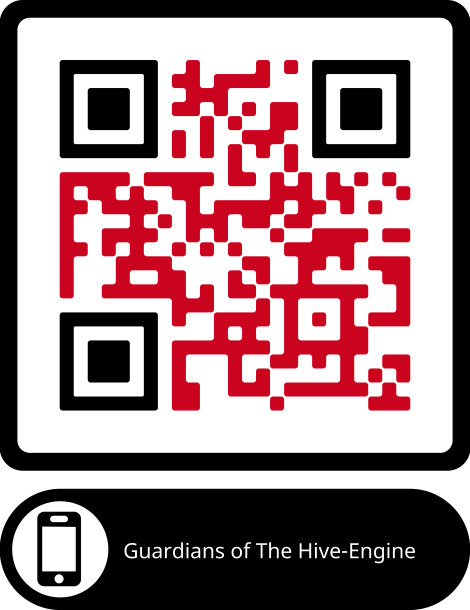 Don't forget to follow, reblog, and browse my Hivepage to stay connected with all the great stuff!
You can also find me on LEO Finance .:. Twitter .:. LBRY
---
▶️ 3Speak
---
---