Pull Out The Stick From Your A$$ .:. suits, a new car, and a stick
---
I have no idea what happened this morning, or better said in the last couple of days, but I had a lot of anger inside me, and I had to release it out... So, I have created this rant video... lol... Well, I have some ideas why that happened, but not sure exactly about it... Firstly, we have had this huge FUD around crypto lately and I have a lot of experience with that... I'm not in this "crypto space" for a short time, as I can call myself a veteran with my 5+ years in crypto... But, it's never easy to digest this kind of situation and nobody is immune to it... Yes, it's easier when you KNOW that it will pass eventually, but it's hard to look at all that blood on the markets...
Speaking of which... I have commented on a post by @chekohler, where I have reminded myself (and others) that despite all the FUD, nothing has changed about Bitcoin! The blockchain work flawlessly, it's not hacked, the total supply is the same as before, etc... So, all in order...
So, WTF is happening then? Well, it's happening the same shit as always... The same pattern was viewed dozens of times in the past... You see, we always have negative and positive news about crypto in the media... Of course, negative news is always louder as that news is selling the news, and protecting "those who want to keep the status quo... The same thing happens now... Those in power are spreading FUD on the left and right, and people are falling to that as naive 4-year-old children...
I can understand "those in charge" and those who control the media and want to keep control over the money (and people), but sometimes, I'm getting frustrated seeing people ALLOWING them to do that... Yes, it's a game of power... It's like in physics when we learned about energy... You can't destroy the energy, you can just change its shape, and forward it to another... The same goes with power... Those in charge are having power as someone else GAVE them the power... It's time to get OUR power back, and we have a perfect tool for that in blockchain technology... But, most of the people don't see that... yet...
So, I have ranted about certain stereotypes in our society, a weird focus that we have in our lives, and giving a huge meaning to some stupid shit... Putting in king's chair some product, adore and worship some company, and shit over our colleagues and friends because of that... Pretending that we are something else, just to SELL the "story", to FIT in the "sick society", and it is sick... We need a cure and we can find the cure only if we gain back our POWER...
We have to pull out that stick from our asses, find our spine, fight for OUR life, for our freedom, and take back our power... Maybe we have given our power willingly, but I doubt that we can get it back without getting our hands dirty...
Buckle your seatbelt, Dorothy...
Thank you for your valuable time,
~ph~

Music in video:
Growing Up by Scott Buckley https://soundcloud.com/scottbuckley
Creative Commons — Attribution 3.0 Unported — CC BY 3.0
If you want to support my witness, you can do it by voting for @ph1102.ctp here https://tribaldex.com/witnesses, or just scan the QR code down below...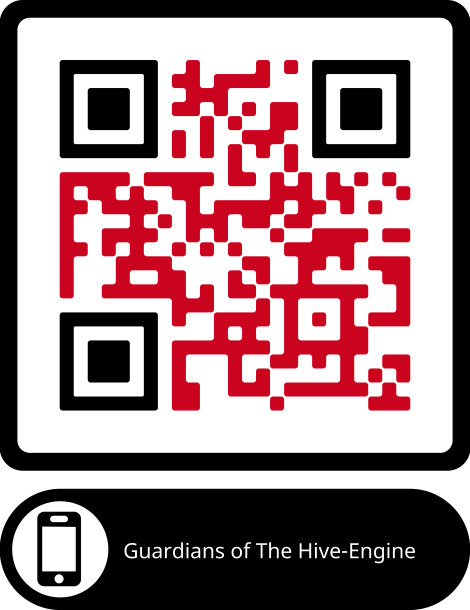 Don't forget to follow, reblog, and browse my Hivepage to stay connected with all the great stuff!
You can also find me on LEO Finance .:. Twitter .:. LBRY
---
▶️ 3Speak
---
---